Bristow and Sutor Debt – Should You Pay? 2022
Before you login to pay Bristo and Sutor Debt Collectors..
Bristow And Sutor may send you letters or call you up about loging in to paying debt that you owe. If you are unable to afford to pay the money back, or even if it doesn't belong to you, this is just the article for you.

You will find out how to deal with Bristow And Sutor and take control of your debt problems. You are not alone if you are suffering with debt, it is extremely common.
It's not your fault. Complaints to the Financial Ombudsman have risen this year from 830 to 2,006, so it's safe to say that you're not alone.
Deal with your debt today and feel amazing tomorrow.
Read on to learn what to do to drastically reduce your debts or even become debt free!
Who are Bristow And Sutor Debt Collectors?
Acting as enforcement agents, the main aim of Bristow and Sutor is that they collect debt on behalf of their clients. Their website holds very little information about them as a company. However, they are UK based and work throughout the UK.
Don't worry, here's what to do!
You could get rid of Bristow and Sutor Debt Collectors by writing off some of your debt.
There's several debt solutions in the UK, choosing the right one can take years off your debt, but the wrong one can be expensive and drawn-out.
Fill out the 5 step form to get started.
Why are Bristow And Sutor Debt Collection trying to speak to me?
If Bristow And Sutor Debt Collection are contacting you, whether by letter or phone, it's because they are attempting to collect a debt on behalf of another lender, and they are attempting to get payment. Bristow And Sutor Debt Collection are in charge of the debt, so you have a responsibility to pay them.
Debt collection is massive, as debt is such a common problem in our society. The way many debt collectors profit is through purchasing unpaid debts from lenders and pursuing the debt themselves. However, many Enforcement Agents such as Bristow And Sutor charge a fee to the original lender to take control of the debt collection process. . They can make a lot of money if they manage to get full payments.Read what to do if you can't pay back your debt.
Feeling like Chandler?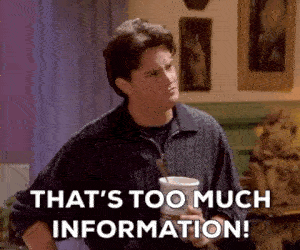 Is all this information starting to feel overwhelming? Don't panic! There's plenty of help available. You can get started below.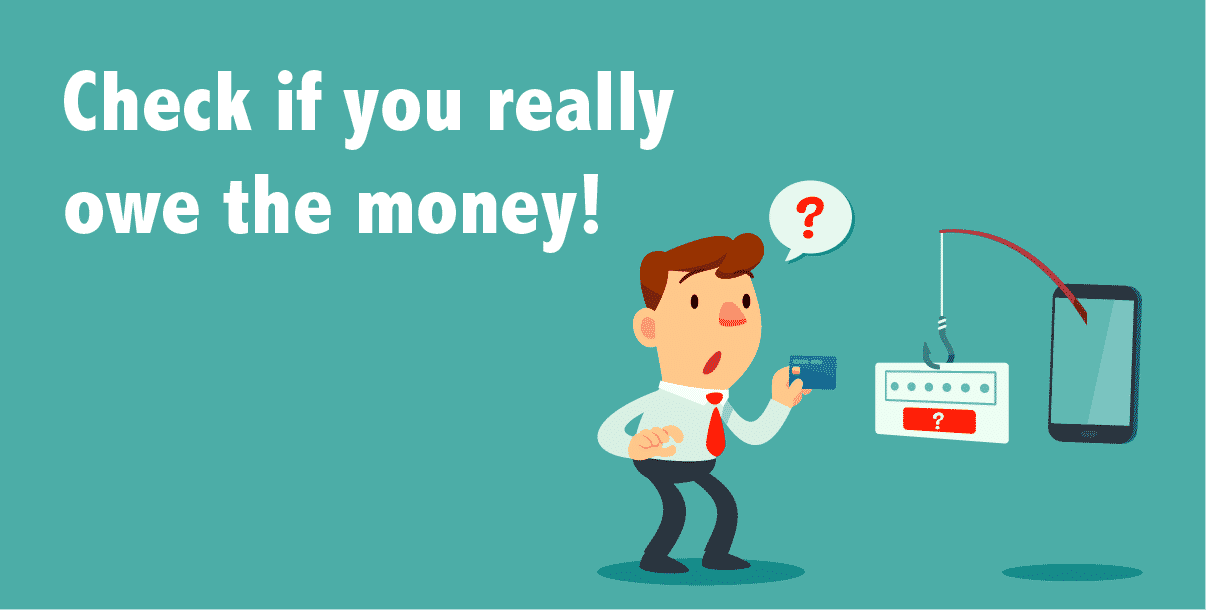 But how can you be sure this is even your debt?
If you are suddenly contacted out the blue about the debt, you might be wondering where it came from. You may not even recognise the original lender.

Even if you do recognise the lender, the value of the debt might be jaw-dropping, especially if it's a really old debt with lots of additional fees and charges added on! You need to get an understanding of where the debt came from and a breakdown of what you owe. You shouldn't pay the debt until you have this information.
When you have established the origin of the debt, your next step is to write to Bristow And Sutor Debt Collection with a request for a copy of the credit agreement. Unless they provide this, you can stop paying the debt, or not pay it all. They have a responsibility to furnish you with this information.
Follow my 'prove it' guide with letter templates and get them to prove that you owe the money.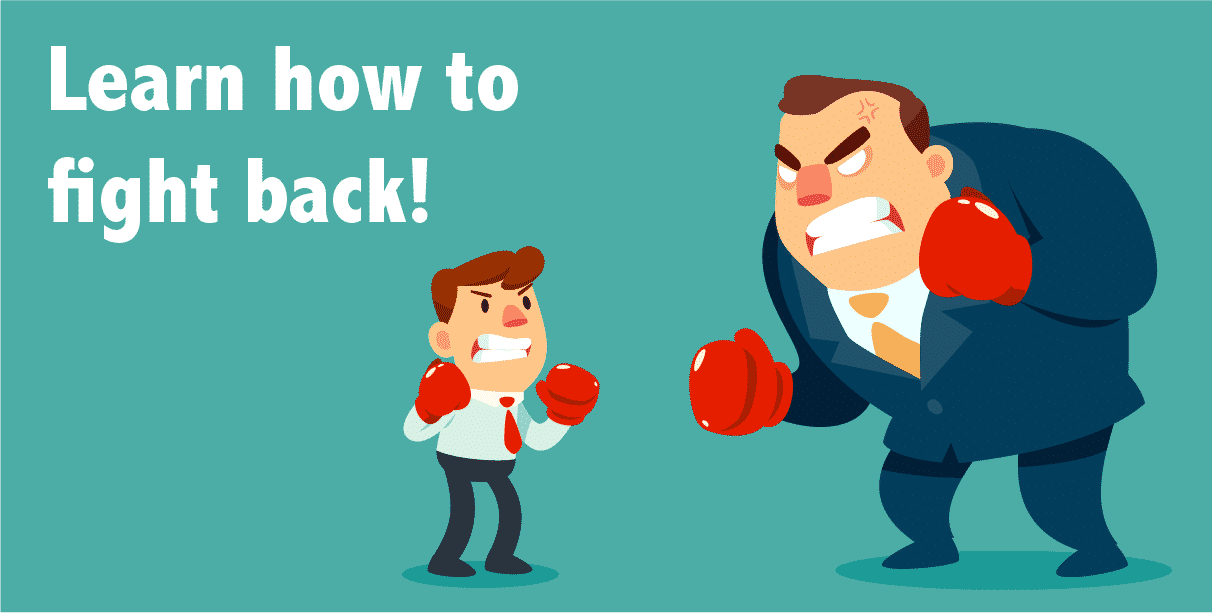 The debt is mine – what are the next steps?
If you receive proof that this is your debt, it is advisable to just repay the debt, and get them off your back! If you genuinely can't afford to repay the money, or you want to change a repayment plan you have set up, it is wise to speak to Bristow And Sutor Debt Collection to see if you can perhaps reach an agreement to reduce the repayment plan.
What impact will Bristow And Sutor Debt Collection have on my life?
It is difficult to say what impact Bristow And Sutor Debt Collection could have, but unfortunately, many debt collection companies are not exactly pleasant with some of the ways they try to get the debt payments. Some will resort to pressure and bullying, just to get you to pay up.
When debt collectors are hounding you for payments, it is hardly surprising that you may end up suffering from sleepless nights. Some debtors have reported feelings of anxiety, even just opening the door or answering an unexpected phone call.

There are even those people who have contemplated suicide because of their debt struggles. It is shocking to think of the impact these debt collectors can have, and even more so, the way they think they can treat debtors. It's a sad fact that they are well aware of the impact of their constant abuse, but they don't do anything about it.
Fill out the form to find out more about debt solutions:
What regulations should they be following?
Debt collection agencies and poor behaviour is, unfortunately, fairly common. There are far too many using underhand practices to try and get debtors to pay up. It is, therefore, not really much of a surprise that the Office for Fair Trading issues a set of guidelines, that debt collection businesses have a responsibility to adhere to, including Bristow And Sutor Debt Collection.
What do they need to be aware of:
They are responsible for ensuring they treat debtors fairly. They should not be using aggressive practices, or trying to coerce debtors into paying.
They must ensure all information provided to the debtor, is both clear and factual
They should show a degree of empathy and consideration in their approach to debtors
They should understand the circumstances of the debtor and tailor the required action to suit their situation
Have you been dealing with Bristow And Sutor Debt Collection? Do you believe they are failing to stick to the necessary guidelines? You should report them in this case, as they have a responsibility to adhere to this. Unfortunately, many simply don't bother considering the guidelines at all!
What you need to know
It is vital that you understand debt collectors like Bristow And Sutor Debt Collection, otherwise it will be difficult to know how to deal with them, and how to determine whether they are acting in an appropriate way, according to the guidelines.
These are some facts you need to be aware of:
They may be incentivised with bonuses
Bristow And Sutor Debt Collection buys the debt at a fraction of the face value. Therefore, it is vital that they get payments, as otherwise the money they have spent on the debt will be wasted and they will lose money.
This is why the agents will usually receive bonuses based on how much they manage to get from debtors. These can really top up their wages, so they are on a mission to ensure they get their bonuses. This is why they can be quite eager to get payments, and may not give up without a fight!
They may contact you daily
Some debt collectors will go as far as to contact you every single day, by different means. This can be difficult to take. You check your phone and they've called, you check your email and there's another one from them.
This is done to try and force you into paying, as the more you hear from them, the more likely you are to get fed up and just contact them and pay the debt. It works on many occasions, but it doesn't make it fair. You are far more likely to remember that debt collector who is contacting you daily, instead of the one who only contacts you every other month.
If they are contacting you in this frequency, they may be breaching the OFT guidelines. You should take a note of the times of the calls and/or emails, as these can be used if you need to make a complaint. Bristow And Sutor Debt Collection could find themselves facing trouble if they are doing this.
They may have an attitude
Customer service is often not on the minds of debt collectors when they are trying to collect payments. They are likely to start any contact in a polite, friendly manner, but it is likely this will change if and when you inform them that you won't be able to pay. In some cases, the attitude may be relatively minor, perhaps just a little rude, but nothing you can't handle.

However, it could be a lot worse. They may even become aggressive and abusive, even threatening in some cases. You should not stand for this, as they don't have the right to treat you in this manner, and you have the right to make a formal complaint.
If you want to complain to the company you can use our free letter template which outlines exactly what you should say.
They may discuss your debt with others
This is a big mistake on the part of debt collectors as it is illegal to do this. If Bristow And Sutor Debt Collection have spoken to someone else about your debt, i.e. your partner, or even colleague, they are breaching laws and guidelines. You have the right to contact the Financial Ombudsman to make a complaint about this behaviour.
They often tell lies
Another approach often used by debt collectors is just downright lies. They may think it sounds better to say that they are bailiffs instead of debt collectors, and this is quite commonly used.

They may pretend they will take you to court, or that they are going to visit your home and remove your goods. This is an act of deceit, and you should not just put up with it. You can report them to the Financial Ombudsman as it is against the regulations to lie.
If you really feel threatened and that Bristow And Sutor Debt Collection may just turn up at your home, you should contact the police.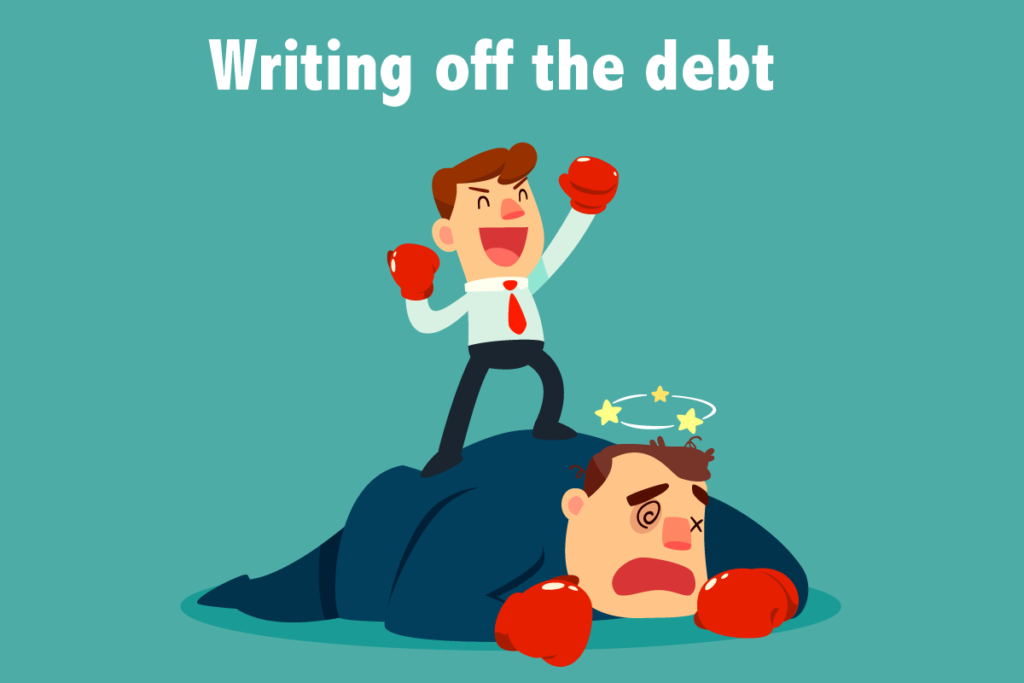 Controlled Goods Agreements and How Bristow and Sutor Use Them
If, during the enforcement stage, you have allowed an enforcement agent from Bristow and Sutor to enter your residence or place of business, then your belongings might be subject to a Walking Possession.
A Walking Possession refers to when a bailiff (also known as enforcement agent) is allowed to enter your premises, they will then make a detailed list of all of the items in the property and try to estimate the total value.
This list can then be included to be part of a Controlled Goods Agreement. It's important that the bailiff add enough details about each item so that you can identify every item that he/she has listed.
Entering into a controlled goods agreement with Bristow and Sutor will give you some breathing space to pay back the money you owe.
You will be able to keep your belongings safe as you keep making your debt repayments on time and in full. Your items will remain part of the controlled goods agreement as long as you haven't paid off your debt in full.
If you fail to make a repayment and can't give a justifiable reason for it, Bristow and Sutor have the right to come back and seize the items on the controlled goods agreement. These items will then be sold off to pay back your debt.
Is there any way to write off my debts?
One way to write off some of your debt is through an IVA, also knows as an Individual Voluntary Agreement. You basically combine the debt you have, and pay one monthly payment to it all.

After a defined period has elapsed, any debt you have failed to pay, will be written off. It is something that should be given careful consideration, as it may prevent you from getting credit for some time after.
Debt collection companies have a responsibility to adhere to regulations, and although there has been some very stark warning, many are still just doing as they please, and failing to stick to the regulations. If you feel that they are not treating you fairly, you should make a complaint to the Financial Ombudsman.
I've put together a 5 question form so you can get started in finding out whether an IVA might work for you.

Answer the five questions now.
More about Bristow And Sutor Debt Collectors
Are Bristow And Sutor Debt Collectors Legit?
There is no information on the Bristow and Sutor Enforcement Agents website regarding any compliance or regulations that they adhere to, however, this does not mean that they are not legit.

Regardless of this, if you receive any notification that you owe money to this company, then you may want to hold off making any payments, as this will be in your best interests.
What does Bristow And Sutor Debt Collectors Do?
Bristow and Sutor Enforcement Agents do as much as any other enforcement and debt collection agencies would do. You can expect the majority of the communication that they have to be via the phone, however, there is also a good chance that they will communicate via letter and perhaps email too.
What does Bristow And Sutor Debt Collection Process look like?
If there is one part of what Bristow and Sutor do which is well informed, it is their debt collection process. There are a number of different ways that you can make a payment to them. This includes bank transfer, standing order and also using the online payment portal. Customers can also set up payment plans, if this is something that has been offered as a part of their situation.
FAQs
Who owns Bristow & Sutor?
BB Shelf 4 LLP owns more than 75% of Bristow & Sutor and controls the company. Sovereign Capital Partners LLP also has a significant interest in Bristow & Sutor.
Are Bristow & Sutor financially regulated?
Bristow & Sutor are not financially regulated. However, they comply the CIVEA Code of Practice for Civil Enforcement.
Do HMRC use Bristow & Sutor?
Bristow & Sutor collects debts on behalf of local authorities and other government organisations, but they do not collect debts on behalf of HMRC.
Does Bristow & Sutor buy debt?
Bristow & Sutor does not buy debts. It collects debts on behalf of other organisations.
Could I just ignore debt collectors?
It is best not to ignore debt collectors as you may find agents at your door if you do! They may even apply for a CCJ. It is much better to speak to them and try to resolve the debt. It is a better solution for all.
Are Bristow & Sutor allowed to take you to court?
Bristow & Sutor do have the right to take you to court in order to get the money back that you owe. If this is the case, you would end up with a CCJ letter.
Can you go to jail for debt collections?
It is not possible to be sent to jail for the debt you owe to Bristow & Sutor.
What happens if I just ignore the CCJ?
You shouldn't ignore the CCJ, as you may end up with bailiffs at your door, who could take some of your goods as payment for the debt. It is advisable to deal with it instead.
Can Bristow & Sutor issue you with a warrant?
Bristow & Sutor will not be able to issue you with a warrant, and you won't be sent to prison for your debt. They may request a CCJ, that could involve bailiffs being sent to your door to try and recover the debt.
Are Bristow & Sutor bailiffs?
Bristow & Sutor are debt collectors, not bailiffs. They have the right to get a CCJ against you, which allows them to get a bailiff sent to your home, but this wouldn't happen without ample warnings.
Can Bristow & Sutor come to your house?
Bristow & Sutor may come to your house, but they don't have legal powers. You can tell them to leave or ignore them and they can't do anything about it. They could get bailiffs sent to your home though.
Are Bristow & Sutor able to force entry?
Bristow & Sutor have no right to force entry. They don't have any legal powers to do so. The courts could get bailiffs sent to your home, if they decide to take it further.
Will Bristow & Sutor stop contacting you?
Bristow & Sutor are unlikely to give up until there are no avenues left for them to try. You could end up being chased for as long as 6 years about this debt.
When does the debt become too old?
A debt can become too old to collect. If there is no CCJ issued, they have 6 years to chase it, under the Limitation Act 1980. The 6 years will count either from the last payment you made, or when you last contacted them about the debt.
How long will you be chased for debt?
You can be chased for up to 6 years, according to the Limitation Act 1980. This does not exist if a CCJ is raised against you. In this case, there is no limit to how long they may chase you.
Can debt ever be written off?
If it expires it will be written off, or if you enter into an IVA you can write off some of it.
How do I contact Bristow & Sutor?
Bristow & Sutor makes it easy for people to contact them. There is a live chat feature on their website, as well as an online contact form. They can also be contacted via WhatsApp and text message. You can phone them, but they do not have a freephone number. However, you can request a callback via their website to avoid call charges.
How do I pay Bristow & Sutor?
You can pay Bristow & Sutor by credit or debit card over the phone, online or via their app.You can also pay online via Barclays Pingit. Standing orders, direct debit payments and bank transfers are accepted. If you want to pay by cash, cheque or postal order you can send your payment by post or you can pay at a Post Office or PayPoint.
*Note: This is a real life example based on a customers' savings data in October 2020.
References
CONC 7.3 Treatment of customers in default or arrears (including repossessions): lenders, owners and debt collectors
CONC 7.9 Contact with customers