Have you received a letter or call from JC International Acquisition LLC Debt Collectors?
People find themselves in debt for all sort of reasons. This might include losing a job, going through a divorce or the emergence of problems beyond their control.
It may be that you've been trying to pay off a number of debts and hit problems further down the line. Read this guide and you may be able to write off your debts!
It's not your fault. Complaints to the Financial Ombudsman have risen this year from 830 to 2,006, so it's safe to say that you're not alone.
Deal with your debt today and feel amazing tomorrow.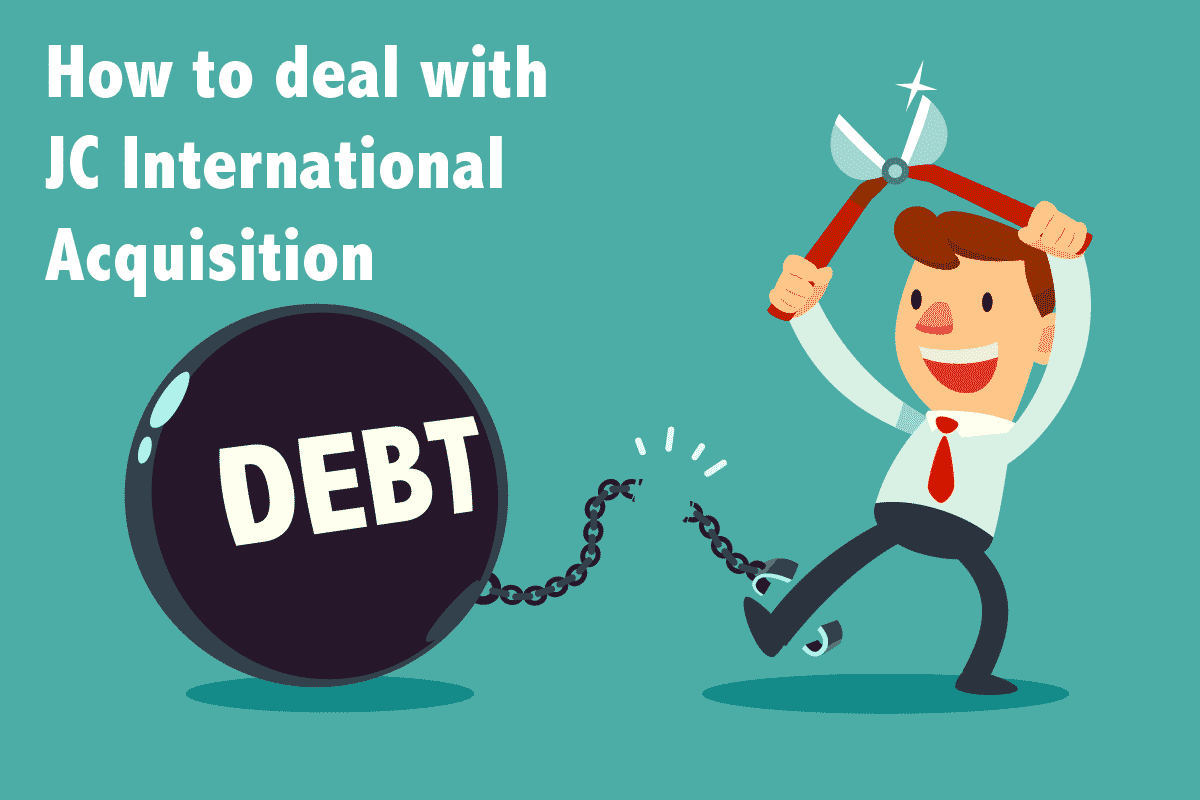 First, Take a Deep Breath…
The first thing to realise is you're not alone and there's plenty of help at hand from people who will not judge you.
So try not to get too stressed at this point. It is, however, important to meet the problem head-on and you can do this by getting in touch with the creditor or the debt collections chasing you to acknowledge their letter.
We'll explain the best way to reply later in our guide.
Don't worry, here's what to do!
You could get rid of debt collectors by writing off some of your debt.
There's 7 debt solutions in the UK, choosing the right one can take years off your debt, but the wrong one can be expensive and drawn-out.
Start our calculator to find your best debt solution:
Who Is JC International Acquisition? LLC
JC International Acquisition LLC was founded in the USA in 2002 and are debt collectors. The full business name is Jefferson Capital International Acquisition. They purchase debts from businesses who do not want to dedicate the time and resources to chase what they are owed. They do this in the UK through a business registered in England called Creditlink Account Recovery Solutions (CARS).
They are authorised and regulated by the Financial Conduct Authority (FCA) and members of the Credit Services Association. They use their account recovery services exclusively for debts they have purchased themselves, rather than working for commissions or fees. JC International will buy these debts from telecommunications service providers, utility suppliers and other debt collector businesses.
They pay under the value of these debts for taking the time and risk of recovering them for themselves. If you had a debt to a company and JC International LLC purchased the debt, you now owe them instead of the original company.
What Is a JC International Account?
If you owe money to JC International Acquisition debt collectors, they will create an account in your name. This account will include details about the debt and how much you owe. You might need to clear this account debt or face legal action.
There are situations where you will not have to hand over a penny. We will walk you through these examples later in this debt advice guide.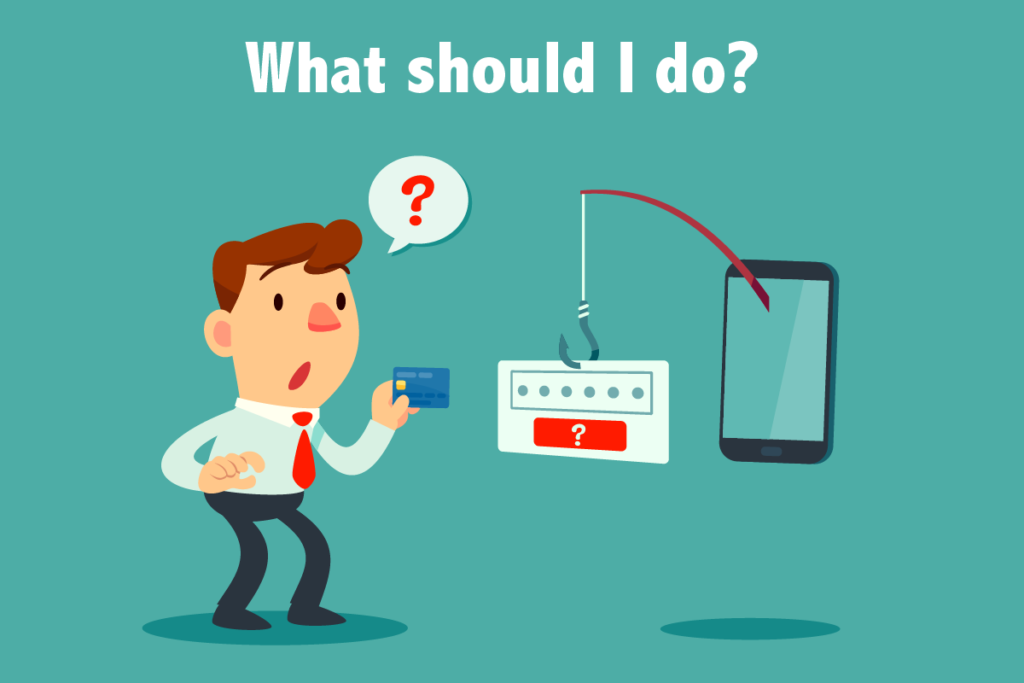 Do You Owe Money to JC International Acquisition LLC?
Have you received a letter from this debt collector? I'll buy it off you for £5
If you receive a letter from JC International Acquisition, ensure you read it through a few times. It's certain this will be related to a debt you may owe, and it may not come to mind immediately. Take a moment just to take in all of the information and clear your mind.
The original debt could have been with another company and it is normal to be confused at first, which is why you should calmly check every detail. You could look up your credit record to see if anything is flagging.
How do I respond to JC International?
You should respond to the debt letter in the same way whether you know about and acknowledge the debt or you think there has been a massive mistake. You must request proof you owe the debt!
It is JC International Acquisition's responsibility to prove you owe the debt. This will clear up any mistakes they have made, and it could get you out of paying if they have lost the proof. Even in the worst-case scenario that they do eventually provide proof, at least you will have bought some thinking time.
The Only Time You Shouldn't Ask JC International for Proof
The only time you do not need to request proof is when you believe the debt owed is statute-barred. This is a UK law that states older debts do not need to be paid back.
If your debt is at least six years old you may never have to pay JC International Acquisition LLC. If six years have passed since the debt started and since you last paid, you can never be taken to court.
There are some loopholes and other rules you need to know. Read about them on our Statute Barred letter guide.
Your Rights When Taking On Jefferson Capital International
Don't Let The Term Debt Collection Agencies Disturb you:
They deal with all sorts of people on a daily basis.
You'll be talking to another human being just like you.
They must abide by the Financial Conduct Authority FCA guidelines.
Every effort must be made to help you.
Solutions should be found politely and professionally.
There's nothing to be afraid of.
What you mustn't do is ignore a letter or a series of calls for the following reasons:
They could take court action against you and get a County Court Judgement that makes you pay.
It won't make the problem go away.
They may add extra charges and interest.
You could eventually be issued with a County Court Judgement.
You may get a visit from a doorstop collector.
Your credit file could suffer as a result.
The only time you can ignore debt collection agencies is if they fail to prove the debt. If they still decide to take you to court, show the judge you asked for proof and they ignored you. They will likely side with you!
Feeling like Chandler?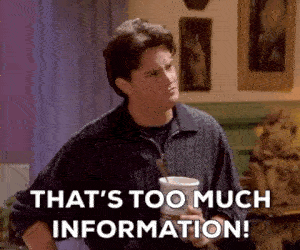 Is all this information starting to feel overwhelming? Don't panic! I've put together a 4 question calculator so you can quickly and easily find the best debt solution for you.
Answer the four questions now.
But don't believe a lot of the myths out there because debt collectors aren't bailiffs – They Can't:
Claim excessive extra charges or interest.
Mislead you in any way over the key facts.
Take anything from your home.
Harass you in any way.
Act unprofessionally.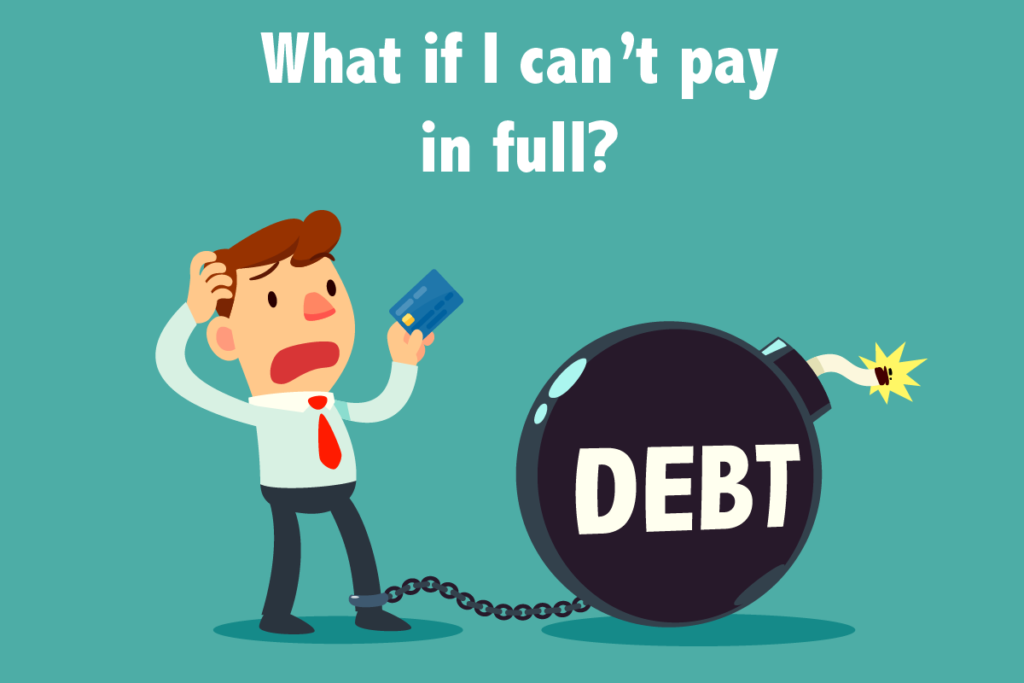 I Can't Afford to Pay the JC International Acquisition LLC Debt, Help!
Not everyone can afford to pay back a debt collection agency in one go. The good news is that JC International Acquisition LLC is known to offer its 'clients' a repayment plan option. This monthly payment arrangement will enable you to spread the cost of the money owed across a time limit that works for you. You may be charged interest for this.
Are There Other Solutions?
There are several insolvency options depending on the total amount you owe:
A Debt Management Plan – This is where you give authorisation for a debt management expert to negotiate on your behalf. This can be perfect for store and credit card debt, overdrafts or personal loans. In some cases, the debt could be reduced.

Agreeing on a Scottish Trust Deed – A Trust Deed is a legally binding arrangement to replace unsecured debt into a single monthly payment spread across 48 months.

It could reduce debt payments by 60% and once the four years are up you're debt-free. A Trust Deed is similar to an IVA.

Utilising a government-backed Debt Arrangement Scheme will enable you to pay off debts owed to JCIA over an extended timeframe. But it will also offer protection from companies taking further action against you

An individual voluntary arrangement or IVA offers a binding agreement in law to pay back the money you owe across a set period of time.

Your creditors are legally bound to stick to it, but you will have to pay a fee. This is only useful however for larger debts over £8,000 relating to credit cards debts and other unsecured money owed.

Becoming part of the Minimal Asset Process or MAP means because you're on a low income and have little or no assets, you're using a different method of applying for bankruptcy or sequestration in Scotland. This system enables you to write off the debt within a reasonable time.

Getting a Debt Consolidation Loan involves a single loan enough to pay off all your creditors with one monthly payment instead of several. The loan will often be at a reduced rate with an extended time-frame. On the down-side, they can also come with early exit fees.

Bankruptcy should be the final option and it's not for everyone – but it does carry a fee. It's a legal process for those who cannot pay back what they owe.

Bankruptcy is imposed by court order, often initiated by the debtor. You can be discharged from bankruptcy after a year but there are lots of things to consider so professional advice is essential, and it really should be a last resort.
Some of these solutions will harm your credit rating in the short term. You can learn more about the most popular insolvency options and the effects on your credit rating by reading on our debt solutions page!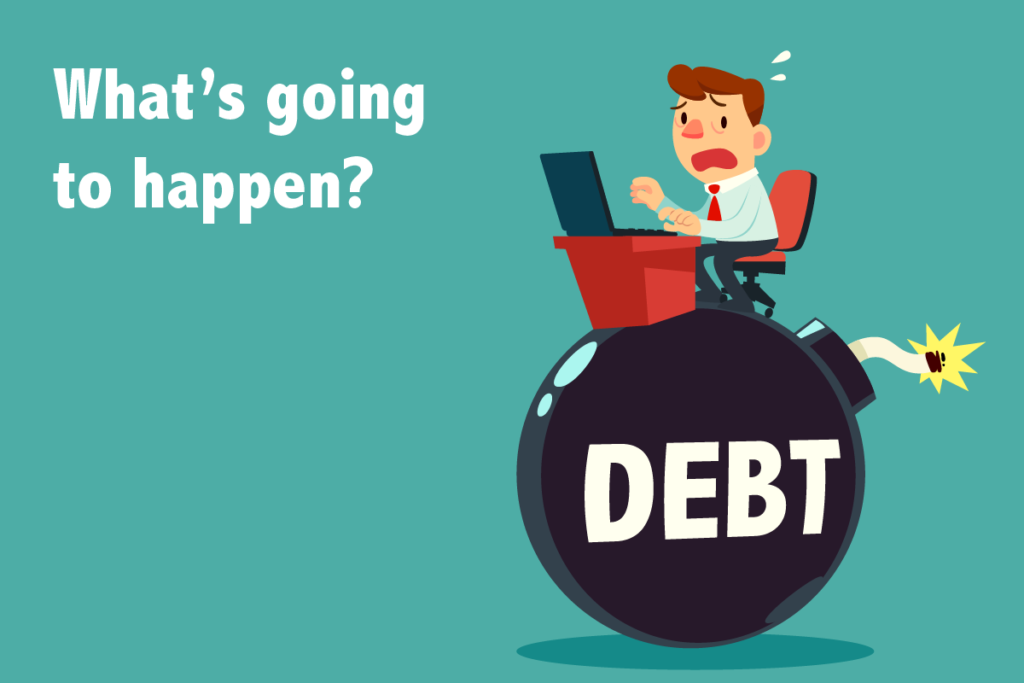 How to Negotiate a Client Payment Plan with JC International
When you want to try and arrange a plan to repay the debt over time, you will need to speak directly with JC International Acquisition staff. This can be daunting.
One option is to ask a UK debt charity or insolvency practitioner to speak with them on your behalf. Whether you get help or stand strong along, the most essential pre-call task is to work out your budget. Take a look at your essential outgoings and income to work out how much disposable income you have left to pay back.
If you do not do this you could end up struggling with debt for a long time. Agreeing to pay or more (either voluntarily or by pressure) may cause other debts to materialise.
JCIA Holdings LLC Are Pressuring Me…
If you are receiving lots of phone calls from JC International Acquisition LLC, or maybe their debt collection field agents are turning up at your door to discuss a payment plan, there are some tricks you can use.
It is your legal right to ask for any agreement to be put in writing for you to consider. You can take 30 days to assess their offer and start negotiating. This may give you time to source further free debt advice and make a decision.
How Can I Make Payments to JC International Acquisitions LLC?
If you do agree to a payment plan to spread out your debt repayments, JC International Acquisition LLC typically want you to pay via your bank account. You may be able to pay over the phone or online using a credit card. Some debt collectors have online portals you use to make payments online.
Read A Real JCIA Experience
The below experience found on a debt collection agency forum highlights how JC International Acquisition LLC will make people feel scared and vulnerable.
Using complex forms and terms is not allowed and they must clearly explain the processes they are using with customers. These rules apply to all debt collectors.
"Looking for some advise for my mother, she recently received a letter from JC International Acquisition LLC in regards to an outstanding payment from an internet provider from years back.

"Basically they'd carried out some work as my mother was getting no internet access and they'd said if the fault was inside the house she'd have to pay. If it was an outside line issue no billing would be made. They determined it was outside and still tried to charge her but she refused to pay.

"Years later a letter arrived from JC International saying they've bought the debt and are chasing payment."

"My mother asked them to prove she owed the debt – they then sent another letter stating she must fill in a questionnaire from the Justice.gov site form N180."

"As usual with these types of letters they say certain things must be completed within seven days. We weren't sure if it was genuine."

"Having consulted a financial expert we were told Form N 180 is simply to determine if a case is suitable for the small claims track of the county court process. Also, to try to settle the case by mediation."
The Best Debt Advice for Dealing with JC International Acquisition
If you feel you need help, there are organisations and debt solution specialists who can negotiate and talk to the agency on your behalf.
There's plenty of help online including Step Change UK and National Debtline.
How to Complain About JC International Acquisition LLC
You can make a complaint at any time you feel that JC International Acquisition or Creditlink Account Recovery Solutions has broken the UK's debt industry rules. That includes harassment, disclosure of your debt to others and frequent calling.
If this is the case you've every right to complain to the agency in writing – and you should do so as quickly as possible. Always make your first complaint straight to JC International.
What if JC International Doesn't Reply?
Every debt collector is obliged to resolve all problems as speedily as they can – and you should get a final response within 56 days.
If you're still not happy, the Financial Ombudsman Service are there to help, though it may take a little time to go through the system.
The FOS will analyse your complaint and if proven to be justified, they can fine JC International Acquisition, revoke a debt collection license and even make them pay you compensation.
How to prepare for a FOS Complaint Against JCIA?
There are no hard and fast rules about what to supply to The Ombudsman when complaining. The more evidence of JC International Acqusiition LLC breaking the rules the better. This could be recorded calls or call logs of their frequence, or even hard copies of letters.
Debt charities will help you prepare your complaint if needed.
Financial Ombudsman Service Reviews
If you think contacting the FOS is a waste of time, read these reviews to see just how unbiased and helpful this service can be, especially when taking on big debt collectors like JC International Acqusiiton LLC:
"Theo of the Ombudsman is second to none. He saved my bacon regarding unfair fees. I'm debt free now and cant thank him and the service enough".

"The person I spoke to was very understanding and would make note of my telephone call to help improve their level of service The sum of it all is, you can send as much proof of wrong doing by the Finance company but it is the OPINION OF THE OMBUDSMAN THAT COUNTS."
You're Now Equipped to Deal with JC International Acquisition LLC
The landscape of dealing with a debt problem has changed greatly over the years and as you now know, lots of help is available.
Always remember you are not alone, but try and act calmly and face the problem head-on. And remember these wise words from Financial Expert Martin Lewis who said: "I have yet to come across a debt case that could not be resolved."
Remember to use the letter guides we have linked throughout this article. They will make replying to the threats of all debt collectors less stressful.
Contact JC International Acquisition LLC
Website Address: https://www.carsuk.org/home-page/ (Creditlink Account Recovery Solutions)
JCIA Website Address: N/A
Registered Office: Midpoint, 5th Floor, Alencon Link, Basingstoke, Hants. RG21 7PP
Email Address: [email protected] (this is the email address of a director by the name of Peter Copperwheat publicly listed on the Creditlink Account Recovery Solutions website. The other option is the contact form.)
JCIA Social Media: No active posts
References
CONC 7.3 Treatment of customers in default or arrears (including repossessions): lenders, owners and debt collectors