JTR Collections Debt – Must You Pay? 2022
For free and impartial money advice and guidance, visit MoneyHelper, to help you make the most of your money.
Have you been receiving persistent letters and phone calls from JTR Collections? Maybe you've even been bombarded with texts from different local phone numbers. It's incredibly stressful dealing with a debt collection agency, especially if you're not sure what your options are. This guide will give you all the information you need to deal with JTR Collections debt and take control of the situation.
It's not your fault. Complaints to the Financial Ombudsman have risen this year from 830 to 2,006, so it's safe to say that you're not alone.
Deal with your debt today and feel amazing tomorrow.
Don't worry, here's what to do!
You could get rid of JTR Debt Collectors by writing off some of your debt.
There's several debt solutions in the UK, choosing the right one can take years off your debt, but the wrong one can be expensive and drawn-out.
Fill out the 5 step form to get started.
Who is JTR Collections?
JTR Collections are a bailiff company authorised by Swansea Civil Justice Centre to collect debts owed to their clients.
They are known for working on behalf of local councils to chase unpaid council tax, civil parking enforcement, housing benefit overpayments, tenant arrears, etc.
There are several case studies of people experiencing intimidating tactics from this debt collection agency, so it's important to be prepared.
Case study from Daivernon:
"I owed council tax from a few years ago. Brighton Council sent me a letter, I wasn't in a position to pay so stupidly ignored it. They have a liability order. It was passed to JTR.
JTR didn't write saying they were going to come and just turned up one morning. He had no copies of anything. No liability order, nothing from the council, just a crumpled up bit of ID that looked home laminated.
After threatening me on the doorstep, I said I wanted proof that he was who he said he was and was acting on the council's behest. He had nothing.
I asked for the number of the council, which he gave me. I went into the house to call them to check he was acting on their instruction.
I didn't lock my front door during this time, and he let himself in and started writing a list of items in my sitting room, whilst I was on the phone trying to find out who he was.
At no point did I say I wouldn't pay. I just wanted to find out who he was. I tried to pay the council the full amount directly at this point. They refused.
He then gave me a "notice of seizure of goods and inventory' where he had listed 5 items."
Are you struggling with debt?
Affordable repayments
Reduce pressure from people you owe
Stop interest and charges from soaring
Get started
Why is JTR Contacting Me?
You are likely receiving letters from JTR to recover unpaid council tax or other debt to your local authority.
The local council employs JTR Collections to recover unpaid council tax, housing benefit overpayments, unpaid parking tickets, and other council-related matters.
Feeling like Chandler?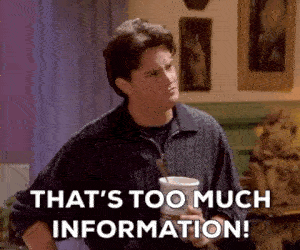 Is all this information starting to feel overwhelming? Don't panic! There's plenty of help available. You can get started below.
Should I Ignore JTR Collections Debt?
This company has a reputation for being belligerent, so the longer you ignore them, the more calls and letters you will receive.
Also, if they escalate your case to court, you could incur additional fines.
This is why it's best to open dialogue with the collection company and let them know you dispute the debt and you are looking into it.
Do not admit to owing the debt before doing some due diligence to ensure you are obligated to pay the debt.
By contacting the collection company early in the process, you should avoid further action.
Will JTR Collections Come to My House?
JTR Collections Ltd may appoint agents to visit your home to discuss the alleged debt.
These visits can be stressful if you're not sure how you should deal with the agents. Especially to you, but to others in your household.
Unfortunately, home visits are a commonly used tactic to recover JTR Collections debt. But luckily for you, it's easy to make them go away:
Do not let them in your home. Close the door and lock it behind you to stop them gaining entry.
If you feel safer, talk to them through a cracked window rather than answering the door.
Inform them you do not wish to discuss the matter in person and will be in touch via post.
Ask them to leave and call the police if they refuse.
These field agents are not bailiffs. If they claim to be, ask to see their ID and warrant to enter your home. If they can't provide these, they are breaking the law.
What Happens if I Don't Pay?
JTR Collections will follow the debt collection process that makes them the most profit. This is why they send letters, persistently call, and visit your home before they even consider taking you to court.
Unfortunately, the main approach of many debt collection agencies is the same: intimidation.
Your first point of contact with the firm will be a letter outlining the debt owed and how to make payments.
The next steps may be:
Further calls and letters with intimidating language
A home visit
A county court judgement (CCJ) which may incur fines
A threat of bankruptcy (if the debt is over £750)
JTR Contact Information
Phone: 01933 623380
Email: [email protected]
How Do I Know I Owe JTR Collections the Money?
There are a few simple checks that will help you determine if the debt they are claiming is legitimate:
Check your credit score: The name of the lender who is instructing JTR Collections should appear on your credit report.
Ask JTR to send proof: it's up to them to prove the debt they are recovering is legitimate.
How to Write Off My Debt
If you've done the above checks and you're certain you owe the debt, you may be able to get it written off.
For those who have multiple debts that they cannot afford, an IVA is a good option.
Many people write off around 50-60% of their total debt by using this scheme.
Find out if you qualify to write off your debt here.
What if I Can't Afford to Pay JTR Collections?
No matter what the alleged debt is, sometimes circumstances change and we can't afford to pay the money we owe. Don't feel alone, it happens to everyone. That's why the debt collection business is worth millions!
Here are some debt management options that will help you manage your debt and pay it off as quickly as possible:
Do you have some money to spare each month but you're not sure the best way to use it to pay down debts?
The Snowball Method is a popular technique for using your additional money in the smartest way to pay off debt quickly.
Are you struggling to pay your minimums each month? If you have no money to spare and your debts are becoming unmanageable, a DMP might be a better option.
This is an informal arrangement in which lenders freeze interest and lower your monthly minimums to help you catch up.
Do you find yourself with almost no extra money each month after paying all your necessary bills and expenses because of debt payments? If so, you could qualify for a debt relief order. This will stop all debt payments for an entire year, giving you a chance to save up some money and get yourself out of the red.
In exceptional circumstances, you might be able to get a refund on your loan. However, this is usually only given if a person is suffering from a terminal illness such as dementia. Even so, it's always worth looking into.
Use our free template to send to your lender and ask for a loan refund.
This is only an option if you have more than £5000 in debt (but you shouldn't be considering it unless you are in significant financial hardship). .
It's very much a last resort option to hit reset on your finances. But it's an advise to exhaust all other options first.
Can I Write off My JTR Collections Debt?
Check out our quick Debt Write Off Calculator to see if you can write off your debt with JTR Collections.
Are you struggling with debt?
Affordable repayments
Reduce pressure from people you owe
Stop interest and charges from soaring
Get started