Lantern Debt Recovery UK – Should You Pay? 2022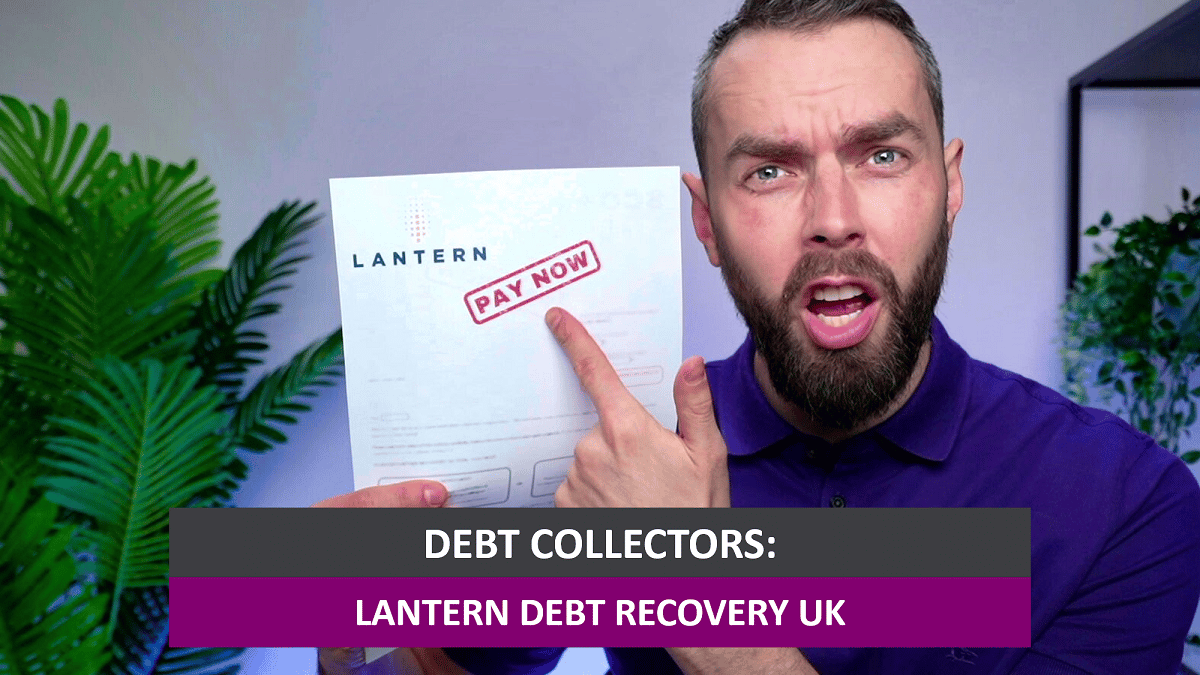 For free and impartial money advice and guidance, visit MoneyHelper, to help you make the most of your money.
You're probably here because Lantern Debt Recovery UK have been in touch. Whether it was something you were expecting, or it's come out of the blue, a letter or perhaps a phone call from Lantern Debt Collection can leave you confused.
If you don't know what debt they're referring to, or you do but you don't know what the next steps are, then read on to see what you should do.
It's not your fault. Complaints to the Financial Ombudsman have risen this year from 830 to 2,006, so it's safe to say that you're not alone.
Deal with your debt today and feel amazing tomorrow.
Don't worry, here's what to do!
You could get rid of Lantern Debt Collectors by writing off some of your debt.
There's several debt solutions in the UK, choosing the right one can take years off your debt, but the wrong one can be expensive and drawn-out.
Fill out the 5 step form to get started.
Who is Lantern?
Lantern Debt Recovery Services are a debt collection agency who are based in Leeds in the UK.
They used to be called Motormile Finance, and historically dealt with car finance, but since the rebrand, they now deal with debt recovery. Their trading name is Lantern.
This means they deal with debts from other companies and they attempt to reclaim the money from the borrower who owes it.
On some occasions, a business may employ Lantern to collect the debt on their behalf for a share of the profits. But in most cases, Lantern will purchase the debt from a creditor.
This is usually done at a heavily discounted rate, sometimes as low as 20% of the cost of the debt.
They'll do this because it means they can then try to reclaim the full amount from the person who owes the debt, meaning they'll make a tidy profit.That'll be justified in the credit agreement the customer originally signed. A creditor will often sell the debt because it means they're guaranteed some return, without the hassle of chasing a debtor themselves.
Example:
Say you owe £2,000 on a credit card that you haven't made payments on. Lantern may buy this debt from the credit card company, potentially for as low as £400.

You'll still owe the full £2,000 and Lantern will now be your creditor. Depending on the details in your credit agreement, you'll probably stop paying extra interest on the debt now, but you'll need to set up payments to Lantern instead of the credit card company.
Are you struggling with debt?
Affordable repayments
Reduce pressure from people you owe
Stop interest and charges from soaring
Get started
Why have Lantern got in touch?
If Lantern has either written to you or called you, it means they've taken on a debt that you owe to somebody. It might be a debt you're aware of, or on some occasions, it might be an old debt that you didn't know you owed.
Debt collectors can cause anxiety, but you should know that they have no more legal authority than your original lender and have no special legal powers.
Have you received a letter from this debt collector? I'll buy it off you for £5
It could also be a mistake. Sometimes you may have paid debt off, but an administration error means it's still showing as owed. Or it may be that mistaken identity is at play.
Don't pay up if you think that's the case, but don't ignore it either. The first thing you should do is check to make sure whether it is your debt or not, and whether you still owe it.
Ignoring a letter or phone call, even if you know the debt isn't yours, will only lead to further issues.
Is Lantern a legitimate debt collector?
Yes, Lantern is a legal and legitimate debt recovery company. They have authorisation and are regulated by the Financial Conduct Authority (FCA) to make sure they act in the correct way. This means you should be treated fairly. It also means you shouldn't ignore any communication with Lantern. If they've got in touch, then they have your name associated with a debt they own and are entitled to pursue it with you.
Who do Lantern collect for?
The likes of O2, EE, and Virgin Media are just some of the well-known companies and brands that rely on Lantern to collect their outstanding debts. Additionally, Lantern is responsible for the collection of debts related to payday loans, missed payments for Council Tax, defaulted court fines, catalogues, and parking tickets.
Should you repay Lantern?
In short – yes. If you're sure that the debt is yours, you do owe it, and you can afford it, then you should speak to Lantern immediately to clear the debt. However, you mustn't put yourself into further financial difficulty to do so. Lantern shouldn't be asking you to pay amounts that you can't afford and should instead consider a repayment plan with you.
If you are ready to pay your debt off, the best way to do this quickly is to give Lantern a call and have your card details ready. Remember that the sooner you do clear the debt, the sooner they'll stop contacting you, and the sooner you can get to work on rebuilding your credit profile.
Feeling like Chandler?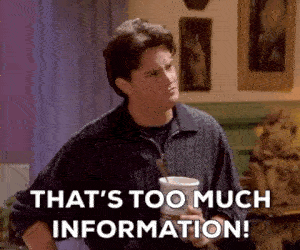 Is all this information starting to feel overwhelming? Don't panic! There's plenty of help available. You can get started below.
What action can Lantern take?
As an authorised debt recovery agency, Lantern is allowed to contact you to ask you to request that you pay the debt. If you say that you won't pay, they can take further action such as petitioning for a County Court Judgement (CCJ) or other intervention by the court.
However, they aren't empowered to take any further action themselves so can't send round bailiffs to recover your possessions. They'd have to ask the courts to do that on their behalf.
Want to avoid all contact with Lantern debt collectors and court Bailiffs?
If you're tired of dealing with your debt issues and you want to consider your options you might consider one the UK's several debt solutions.
The right choice could remove the stress of Lantern and get you back on track.
Fill out the 5 step form below to get started.
Lantern and the FCA
As Lantern is overseen by the Financial Conduct Authority, they're bound by their regulations on what they can and cannot do to recover the debt.
These regulations are designed with the customer in mind, but they don't give you complete protection – Lantern is entitled to the money, after all.
There are some of the actions that Lantern should not be taking. These include:
Attempting to contact you an excessive number of times or during unsociable hours of the day i.e. early morning/late night
Ignoring your preferences on communication methods (i.e. calling you if you've asked to deal with them by post)
Encouraging you to take on more debt in order to pay what you owe to Lantern
Using purposefully confusing language or jargon to confuse you
Talking about your debt you owe to someone other than yourself
If Lantern is doing any of these things to attempt to recover the debt, or you just feel harassed by their communication and can provide evidence to back yourself up, don't hesitate to report them to the Financial Ombudsman Service or the Credit Services Association (CSA), as they are legally required to operate in a fair, legal and compliant manner.
Trying to find reviews of Lantern can be difficult to find online – they only claimed their Trustpilot account in February 2020. However early reviews are mixed:
"If you need a company to help you with your debt, this one surely should be the one! Great service, great help and they let you plan your own repayment plan by letting you do an affordable instalment for yourself!

Iuri Medeiros Esteves- https://trstp.lt/ejokX9fCg
"If I could give no stars I would. They like to harass vulnerable people and do not take your circumstances into account. They are not sympathetic at all and are do (sic) not help in any way."


Jamie Rands – https://trstp.lt/N0L2_Plw3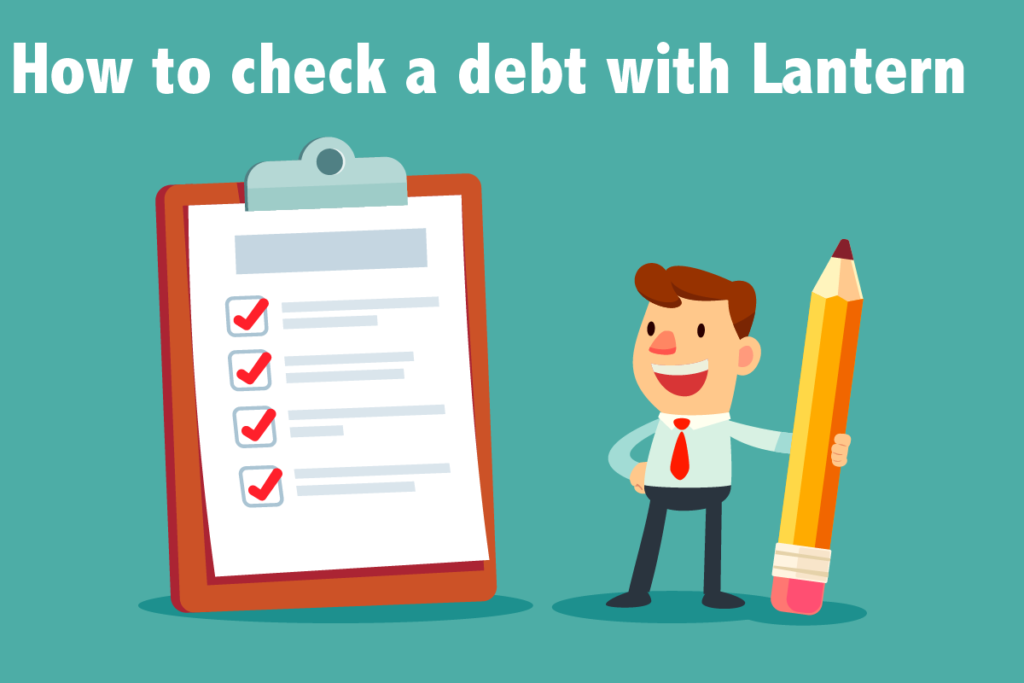 How do I find out more about debt with Lantern?
When you first hear from Lantern about a debt they claim you owe, you should instantly be making sure that the debt is definitely yours. Most of the time, you'll know that it is, but if not then you should seek clarification, ideally via phone call or email. Sometimes, you might receive a letter or phone call that's meant for someone else.
It might be a simple case of someone with the same name, with Lantern trying to find the right person. Or it could be that the person who lived in your home before you had debts, and Lantern is contacting you as the current resident.
These can all be resolved fairly easily although Lantern will ask for proof that you aren't the owner of the debt. If you struggle to easily prove it then don't worry, the onus is on Lantern to prove it's yours – just ask them to send evidence.
Next up, you need to check that the debt is valid. You might have already paid it off, or it might be 'statute barred'. Simply, this means the debt has expired – if it's been six years since you've acknowledged the debt exists (either in writing or by making a payment) then it shouldn't be enforceable by Lantern. This timeframe is only five years if you're based in Scotland.
To be enforceable in court, a debt collector must be able to present an original copy of your Consumer Credit Agreement (CCA), which you signed when you took out the loan. A CCA is only relevant in cases where your debt was sold to a debt collector, not when the original creditor files suit against you.
If, after you've carried out these checks, you don't think the debt is yours to pay, you should call or email the debt collection company to let them know. Try to provide clear evidence as why the debt isn't yours, otherwise, Lantern may try to claim you do have to pay it.
Again, the onus is on them to prove it, but you'll save yourself some hassle if you can demonstrate it yourself early on.
Follow my 'prove it' guide with letter templates and get them to prove that you owe the money.
What to do if you can't afford to repay Lantern
By now you'll have established whether the debt is yours. If it is, but you can't afford to pay it, then you should get in touch with them straight away and give them details of your situation. If you ignore it, the chasing will only continue.
The idea of paying off large amounts of debt can be extremely overwhelming, but there is help out there! You can get free debt advice from many charities in the UK such as the Money Advice Service and Step Change. They will assess your particular situation and help you find a suitable solution.
Initially, Lantern may make you an offer of a lower sum to clear the debt.
Case study:
In this situation, Lantern have made a number of lower offers to the customer which they are under no obligation to do.
MoneySavingExpert forum 'Gooner5000' was contacted by Lantern.

"…on the 25/10, Lantern UK/MMF emailed out of the blue offering me a 'spooky' settlement offer of £62.50 on a £250 debt (old payday loan) but it expired on the 31/10. I couldn't afford to make the payment as well but I emailed them back explaining and offering to settle at the end of November for that amount.

However, this week I managed to sell a couple of bits on eBay and raised £84, literally everything I have until Friday… I contacted lantern and made the offer of £63 but they declined, I explained my situation but they kept saying the offer expired, So I offered £84 but they still declined.

They said the offer now is a 40% reduction meaning £150 and is available today only, which I can't afford or I can set up a monthly plan to clear the full amount on Friday.

I'd struggle in a Christmas month to pay the full £250, and reluctant, if they were willing to accept £62.50 initially… how can it expire?"
https://forums.moneysavingexpert.com/discussion/5929634/lantern-uk
The customer missed out on the opportunities presented and that resulted in needing to pay a higher amount. You may receive the same treatment, but don't expect it.
If you aren't able to make an offer, or you are but you can't afford it, you'll need to set up a payment plan for the full amount of the debt. You may need to provide a budget, which breaks down your income and expenditure, to show how much you can realistically afford to pay.
And it is vital that it is realistic. Don't try to cut corners in order to get the debt monkey off your back. If you feel pressured, you should just remember that a repayment plan is all the action you need to take.
Try to repay too much and you'll only end up having to refinance or end up in court when you fail to make a payment that you've agreed to with Lantern.
If Lantern isn't your only debt and you're struggling to make all your repayments, it may be worth considering insolvency solutions such as a Debt Management Plan (DMP) or an Individual Voluntary Arrangement (IVA).
These will enable you to establish your budget and set up realistic, achievable monthly repayments to all of your creditors, and in the case of an IVA, it may also get some of your debt written off.
If you intend to enter into a debt solution, you should still let Lantern know immediately. They should then give you time and breathing space to get set up.
Fill out the 5 step form to get started.
Lantern Contact Number
If you need to get in touch with Lantern directly to either query a debt or to make a complaint to them, here are their details:
Phone: 0113 887 6876
Email: [email protected]lanternuk.com
Registered Office Address: Lantern, Protection House, 83 Bradford Road, Leeds LS28 6ATLantern's opening hours for phone calls are 8am to 7pm Monday to Friday and 9am to 2pm Saturday. They are closed on Sunday.
Complaints about Lantern
If instead, you need to complain about Lantern Debt Recovery Services to the Financial Ombudsman, you can do so here:
Phone: 0300 1239 123
Email: [email protected]
Whether you need to find out more information about a debt Lantern claims you owe, or you want to repay it, the best thing to do is to speak to them as soon as you can.
If you ignore it and hope it goes away, the problem will only grow, and you could face serious legal action and crippling financial implications that could also impact your job.
Lantern FAQs
What is Lantern debt?
Lantern Debt is a debt collection agency. They are hired to collect debt from customers on behalf of another company which the debtor had dealings with.
Who do Lantern debt collect for?
Lantern debt collect for many well-known companies such as EE and Virgin. They may also be hired to chase debt for loan companies, court fines, parking tickets and many more.
Who called 01128876876?
The person calling from 01138876876 is Lantern debt collection. They will be contacting you on behalf on another company to reclaim a debt that you owe.
Are you struggling with debt?
Affordable repayments
Reduce pressure from people you owe
Stop interest and charges from soaring
Get started
References
CONC 7.3 Treatment of customers in default or arrears (including repossessions): lenders, owners and debt collectors