LC Asset 2 SARL on Bank Account – What Now? 2022
For free and impartial money advice and guidance, visit MoneyHelper, to help you make the most of your money.
Have you noticed a payment going out to LC Asset 2 SARL on your bank account statement? Not sure who they are? We have you covered. After some extensive digging, we can connect this Luxembourg company to some UK businesses.
Beating Debt Collectors
There are several ways to deal with debt collectors and improve your finances.
Choosing the right way to tackle your debt could save you time and money, but the wrong one could cause even more harm.
It's always best to find out about all your options from a professional before you take action.
Fill out the 5 step form to get started.
Who are LC Asset 2 S.A.R.L?
It's can be difficult to find anything concrete about LC Asset 2 SARL online. We've had to do some serious digging to work them out. All of the information below was accurate at the time of writing.
When you search for them online, they have no website. But there are a number of websites that state the company is registered in Luxembourg – a known tax haven.
However, there is a hit on Companies House, the go-to place to learn about limited companies in the UK.
Their name appears under Victoria Asset Finance Limited, which you can see here. The nature of this company is "financial leasing" and was previously known as Asset Link Capital (No.6) Limited.
There is also an Asset Link Capital (No.7) Limited, which is a loan company and a trading name of Link Financial Outsourcing Limited. The latter is a debt collection company that chases unpaid debts on behalf of loan companies and alike.
Although it is extremely difficult to uncover the web of companies and trading names all linked together, it does appear that LC Asset 2 SARL is a company in Luxembourg that is connected to loan companies and debt collectors here in the UK.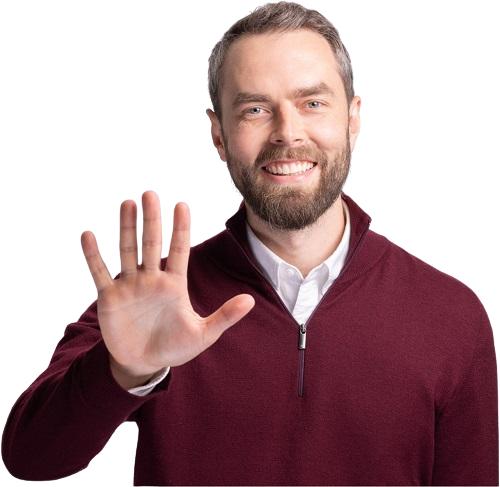 Are you struggling with debt?
Affordable repayments
Reduce pressure from people you owe
Stop interest and charges from soaring
Get started
LC Asset 2 SARL might be a debt collector
There is further evidence that LC Asset 2 SARL might have also acted as a debt collection company in the past or still is, even working for Lloyds Bank:
"My son has received 2 letters today. 1 from Lloyds informing him they have no further interest in his account and have assigned & sold his account to LC Asset 1 S.A.R.L. The second from the above company wanting the outstanding amount from him directly. I take it this is just a business making money and should he pay them?"
Anon (Legal Beagles Forum)
And there is further evidence that LC Asset 2 SARL debts might now be being chased by other debt collectors, including Link Financial which as we previously uncovered is already connected to LC Asset 2 SARL. See here:
"I have just today received a letter from Link Financial debt recovery, asking to get in touch about a debt which I apparently have. They say they have taken the debt from LC Asset S.A.R.L another company whom I have never dealt with. In the letter, they state they have been trying to get in touch, yet this is the first time I have ever heard from them."
Ritlo (Money Saving Expert Forum)
LC Asset 2 SARL on bank account – what?
LC Asset 2 SARL on your bank account would indicate a payment to this company, which may still be working as a debt collection agency. However, due to the connections with other businesses in the UK, including the debt collection business Link Financial, it could also indicate a payment to one of these businesses.
If you have not agreed to pay these companies or set up a payment plan with one of them, you should contact your bank. You can raise the transaction as fraud to get it refunded and look into ways to stop further transactions to this company. You should not raise the transaction as suspicious if you have dealings with either:
LC Asset 2 SARL
Victoria Asset Finance Limited
Asset Link Capital
Link Financial
Instead, try reaching out to the company above you have dealings with and ask if the money was taken by them. There could be other companies connected to LC Asset 2 SARL not listed above due to the complexity of how these businesses have been arranged and different trading names.
Who do Link Financial collect for?
Link Financial chases account arrears and debts for a number of different businesses. Some of the businesses they work for are household names in the UK, such as Lloyds Bank, Scottish Power, First utility, NPower and even the DVLA. This list is by no means exhaustive.
Feeling like Chandler?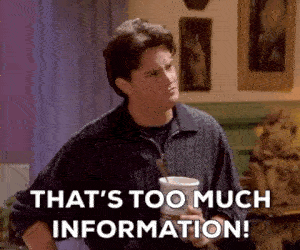 Is all this information starting to feel overwhelming? Don't panic! There's plenty of help available. You can get started below.
Do you have to pay Link Financial?
Link Financial will tell you that you must pay or you could be taken to court. This isn't exactly a lie, but often debt collectors will threaten court action and never follow through. Other times, they do take people to court where the financial costs can become greater.
To make sure you don't get taken to court, you need to take action. You might end up having to pay, but there are other things you can try first. You can:
Check that the debt is still enforceable – after five or six years depending on location, the debt might not be allowed to be judged on by the courts. This means you can never be given a court order to pay and consequently you'll never be forced to pay.
Ask Link Financial to prove the debt – Link Financial must prove you owe the debt before you have to pay. This step of the process could buy you time or help them realise their mistake in chasing the wrong person. Send them a prove the debt letter to start this process.
Why is Link Financial on my credit report?
Link Financial Debt Collection may appear on your credit report if they have purchased your debt or account arrears from another business. You'll now owe the money to Link Financial and they could mark your credit report if you don't agree to pay.
Struggling with debt?
Anyone struggling with debts in the UK can use the excellent services provided by debt charities. But if you're not ready to pick up the phone, why don't you learn more about debt solutions on the MoneyNerd debt help guide?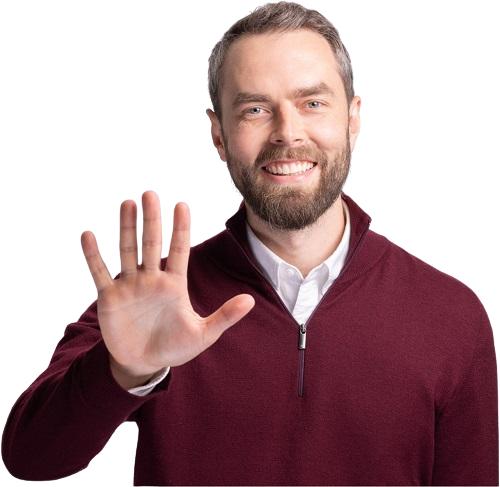 Are you struggling with debt?
Affordable repayments
Reduce pressure from people you owe
Stop interest and charges from soaring
Get started