Link Financial Debt – Should You Pay? 2022 Guide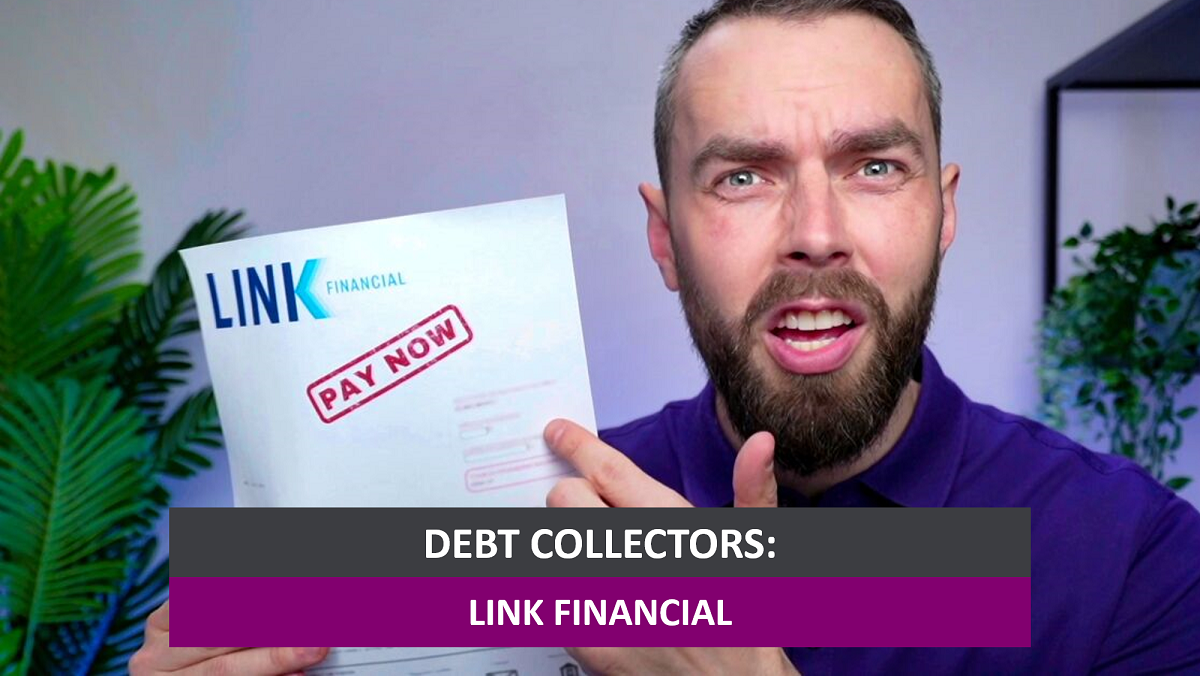 For free and impartial money advice and guidance, visit MoneyHelper, to help you make the most of your money.
Can You Avoid Paying Link Financial Debt Collectors?
Have you received letters and calls from Link Financial Debt Collectors? If so, we have key information to share with you.
Link Financial is one of the worst debt collectors to deal with, and we want you to avoid becoming another victim.
We've put together this guide to show you exactly what to do to break free, avoid going to court, stop contact and even write off your debt.
It's not your fault. Complaints to the Financial Ombudsman have risen this year from 830 to 2,006, so it's safe to say that you're not alone.
Deal with your debt today and feel amazing tomorrow.
Don't worry, here's what to do!
You could get rid of Link Financial by writing off some of your debt.
There's several debt solutions in the UK, choosing the right one can take years off your debt, but the wrong one can be expensive and drawn-out.
Fill out the 5 step form to get started.
Who Are Link Financial Debt Collectors?
Link Financial is a debt collection agency and a trading style of Link Financial Limited registered in England. Link will chase debts on behalf of other UK businesses for a fee.
They will send you a letter if you owe their client money and they will offer repayment plans if you are unable to pay off the debt in a single payment.
Their clients tend to be well-known companies. They may chase credit card debts on behalf of Barclaycard or store card debts for high-street retail businesses.
Are you struggling with debt?
Affordable repayments
Reduce pressure from people you owe
Stop interest and charges from soaring
Get started
Why is Link Financial on my credit report?
Financial companies are some of their biggest clients and chase a lot of credit card debt. They could purchase debts below their value from other businesses too.
If they have purchased your debt to another company, you now owe money to Link Financial Debt Collection. This is often the reason you might see Link on your credit report, though it is not necessarily the only reason.
Is Link Financial Legit?
Link Financial is a legitimate debt recovery agency in the UK and is authorised and regulated by the Financial Conduct Authority (FCA).
If you think that Link has broken debt industry rules, you are entitled to lodge a complaint with the Financial Ombudsman Service (FOS).
But just because they are regulated by the Financial Conduct Authority doesn't mean they will treat you right!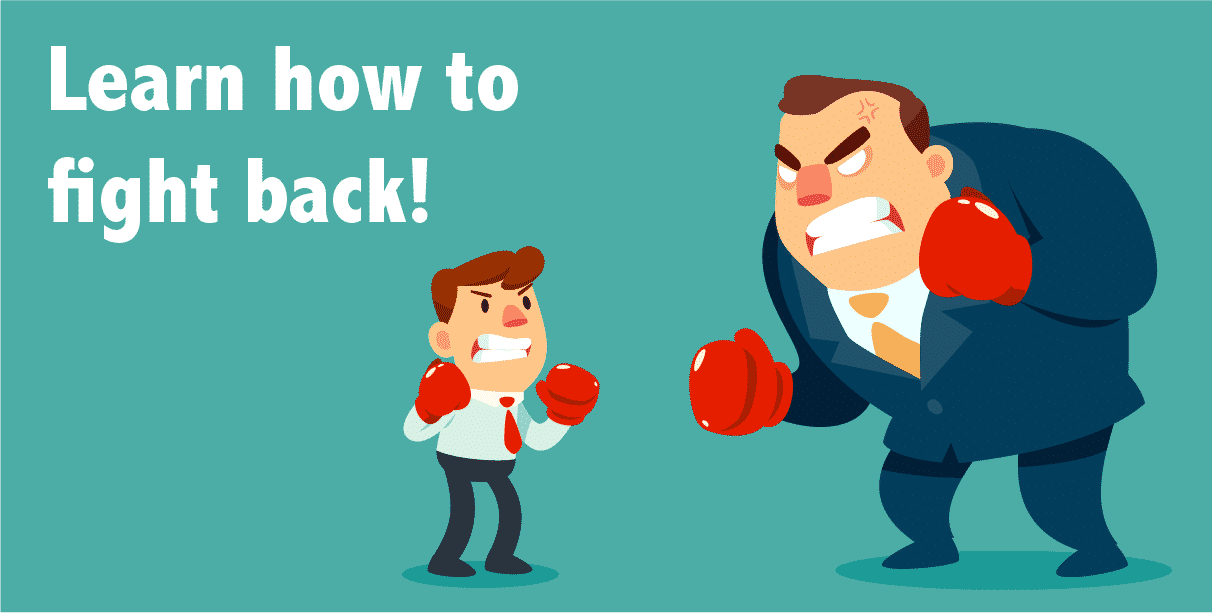 Do You Owe Money to Link Financial Debt Collection?
Link Financial will send a letter to your address telling you that you owe them or their client money – and they are the company employed to collect the debt.
Have you received a letter from this debt collector? I'll buy it off you for £5
These letters are known in the industry as LBA letters (Letter Before Action) because they give you a chance to pay, or make arrangements to pay, before further legal action is taken. Every debt collection company will use these letters.
They may follow this up with an email and/or frequent calls.
Note, it is illegal for Link Financial to suggest they will take you to court if it is not in their plans. For example, if the debt is really small and not worth going to court over, they cannot threaten you with legal action.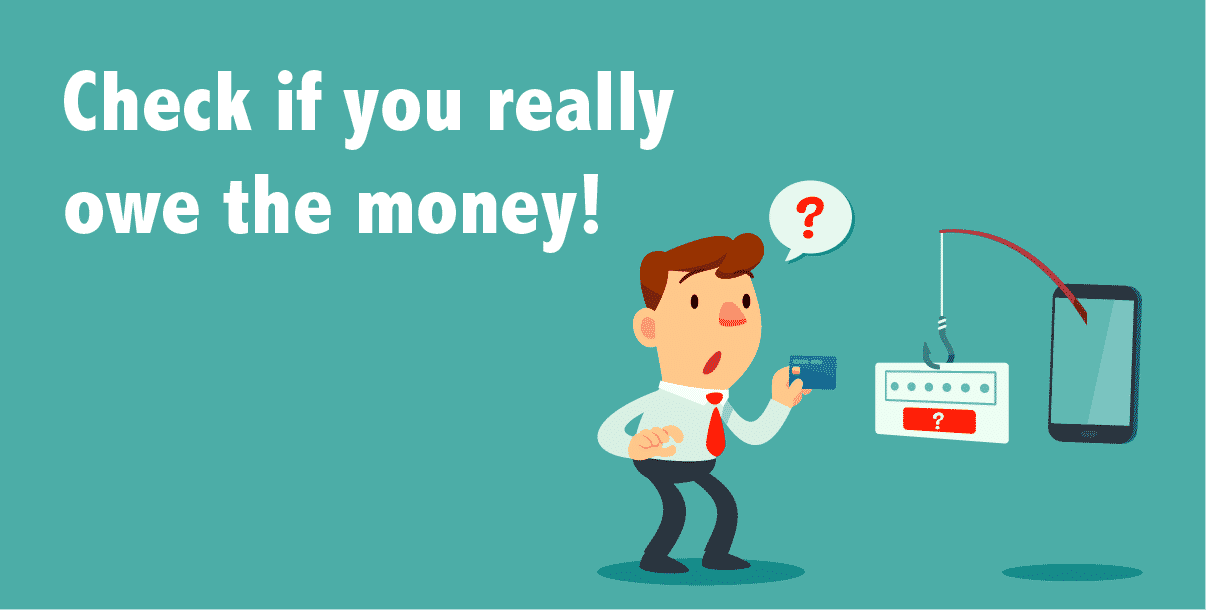 Check if you really owe the money
Are you sure you really owe the money? The first thing to establish is where the debt started and how much you really owe.
It is quite likely that the original debt, if there was one, has been inflated by various charges and interest. It could be substantially more than you believe you owe.
You should write to Link Financial Debt Collectors and demand a copy of your original credit agreement. If they are unable to provide this you have no obligation to make any payment to them.
Follow my 'prove it' guide with letter templates and get them to prove that you owe the money.
Feeling like Chandler?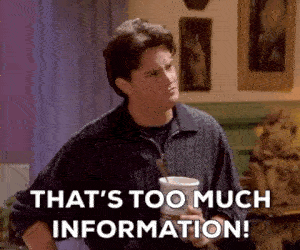 Is all this information starting to feel overwhelming? Don't panic! There's plenty of help available. You can get started below.
When Not to Request Proof from Link Financial
There are two occasions when you should not send Link a prove the debt letter. These are:
When the debt collection agency already supplied proof in the LBA
When your debt is statute-barred
A statute-barred debt is when a debt has become too old to be collected.
Debts become too old to be legally enforced when they are six years old and the person responsible for the debt has not acknowledged or paid any of the debt in the previous six years.
If a county court has ordered someone to pay a debt collection company using a CCJ, the debt in question can never become too old to be repaid.
We recommend consulting a debt advice company or debt charity to assertion whether your debt really is statute-barred.
And if it is, use our free statute-barred templates to send a professional and clear message to Link.
Please note, statute-barred debts are not the same as wiped debts. The debt still exists, but because it is too old to be discussed in court as per The Limitations Act 1980, debt collection agencies can never ever force you to make a payment on it.
Protect Your Mental Wellbeing
It isn't unusual for a debt collection agency to employ questionable tactics that may or may not fall foul of the law.
This might include pressuring and bullying threats, frequent phone calls sometimes made to your workplace and empty threats.
Despite laws and regulations in place to protect people who owe a debt to companies and debt collector groups, these groups still find ways of bending the rules and making life difficult.
Being chased by Link Financial could have a negative effect on your daily life. It could cause you anxiety and emotional stress and even cause relationships to break down with family and friends.
The Debt Support Trust even discovered that around half of people in debt will consider suicide, which is probably why coroners have been raising concerns about the debt industry, threatening correspondence and unsavoury collection tactics.
MoneyNerd wants you to know that there is always a way out of debt and it doesn't have to ruin your life.
If you feel this way, reach out to a charity who can start planning your escape from debt and help you to make a complaint against unfair debt recovery practices.
Free assistance is at hand, so use it and fight back against rogue collectors.
How do you make a payment to Link Financial?
Not surprisingly, Link Financial has made it super easy for you to make a payment.
They are willing to accept debit card or credit cards over the phone, or you have the option to pay your debts online.
To pay online, go to https://www.linkfinancial.eu/.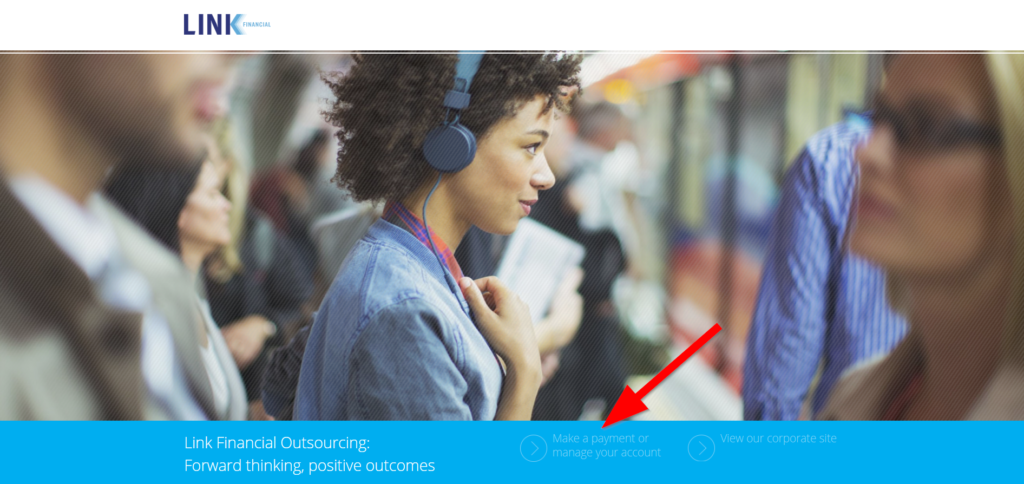 It's really not so obvious how to make a payment online. Look for the light blue 'make a payment' text by scrolling down the page a little. Once you click this, it opens up the main part of their website. Then you have to click a link to the 'portal'.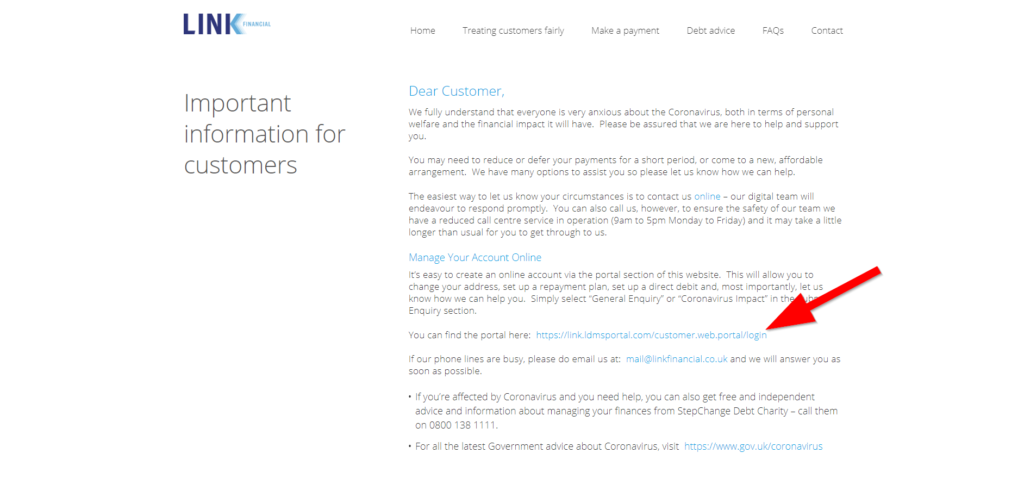 From there, you either need to register for an account or use existing details to log in. To register for a customer account, you will need your 'link customer reference', which you can get from an agent on the phone, or from an email or letter that they have sent you.
But do not make a payment on your account until you have analysed your options. Agreeing to their own repayment plans might not be the best or cheapest way to get out of debt.
For example, you might save lots of money by trying to get an Individual Voluntary Arrangement (IVA) or a Debt Management Plan (DMP) through an insolvency practitioner.
You can explore all these options and more on our debt options hub!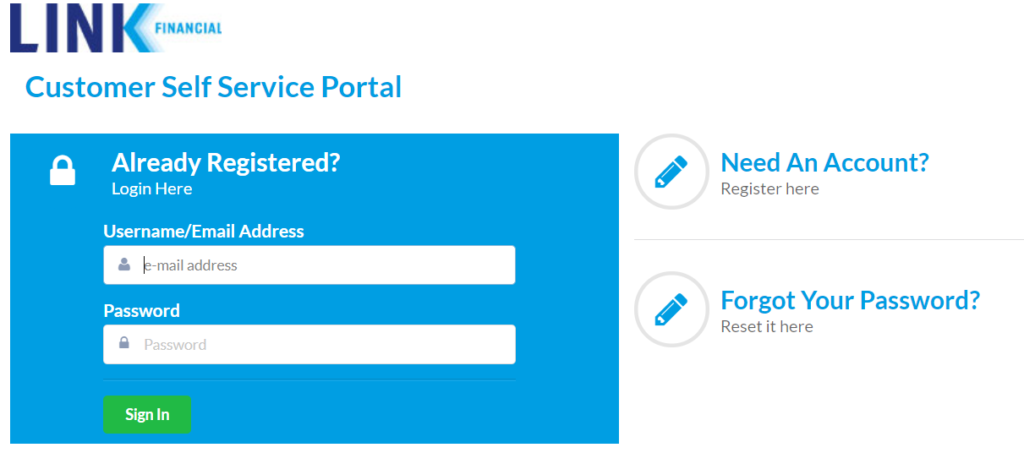 How Link Financial Staff Must Behave
Guidelines have been made by the Office for Fair Trading (OFT) which prevent debt collection companies from treating debtors wrongfully.
These rules and guidelines are extensive, but here are some for the core rules that a debt collector business must adhere to:
They must give you time to look at your options
They must respect your contact preferences, i.e., if you ask to only be contacted in writing they must stop calling you
They must be understanding of your personal circumstances
They must consider your situation when offering repayment plans
They must be transparent about any repayment plan and not deceive you
Customer disputes are common because debt collectors break these guidelines.
When to Complain About Link Financial Outsourcing Limited
You should use the Financial Ombudsman Service to make a complaint when you experience any of the following situations. Sometimes you will need to complain to Link directly, before complaining to the FOS.
For more information consult our FOS complaint guide. You could win compensation!
When they become aggressive
Dealing with aggressive behaviour is an unfortunate symptom of debt collection groups trying to recover money. You may receive angry calls from workers or experience threatening behaviour. But why is this? Why do collection group staff become so angry?
The reason is money.
Some debt recovery businesses will provide monetary incentives to staff if they can recover payments or get 'customers' signed up to repayment plans.
For this reason, debt recovery staff could become more irritable and aggressive, simply because they want some of your money too.
If Link Financial Debt Collectors have been aggressive to you, start keeping records of events and consider making a complaint.
You could also stop all contact with Link Financial Debt Collectors by entering into a debt solution and having a practitioner do it for you.
Fill out the 5 step form to get started.
When they contact you too much
Link Debt Collectors will call frequently to keep on top of you and try to build pressure so you give in and pay. But frequent calling can be classified as harassment, which is a criminal offence.
One way they can keep contacting you without any effort on their part is by using technology. Automating calls with a computer is now possible by simplifying adding your number to their database.
You can fight back against this by sending them your correspondence preferences in writing. Keep a copy of this letter in case they ignore your preferences; it could be grounds to launch a complaint with the Financial Ombudsman.
When they don't give you time
If you get hit with a Link Financial debt letter, the law states that they must provide reasonable time for you to assess your finances, make a budget and come up with a debt solution, either their own repayment plans or something else.
If they try to take legal action against you straight after telling you that you have a debt to repay, this might be worth complaining about.
By not giving you time, it could be a way to pressure you into their own repayment proposal, which could not be the best option for your situation.
When they tell others about your debt
Link Financial Debt Collectors are legally only allowed to discuss your debt with you.
They are not even allowed to reveal that you have a debt when calling, which is why they should ask for the name of the person they are speaking to (in case someone else picks up).
If they were to reveal you have a debt to another person, maybe a partner or work colleague, they have broken serious privacy laws. Instances of this nature should bypass complaints directly to Link and should be referred to the Ombudsman.
Are Link Financial bailiffs?
If debt collection agencies threaten to be bailiffs who can come to your house and take away your items, they are lying!
Debt collectors can only do the administration aspect for debt recoveries, such as sending letters and initiating legal action. They do not have the powers that a bailiff has, which is someone who executes orders by a judge.
There is a chance they could employ bailiffs to come to your door, but this can only happen if you lose a court case and continue to refuse to pay.
Please note, letting your debts escalate to this stage is not advised.
If you have allowed your debts to escalate you may require a debt solution to get them under control.
Fill out the 5 step form to get started.
Debt Advice and Support Is Available
When you want to make a complaint about the actions of Link Financial or other debt collectors, you can get support and free advice by contacting a debt charity.
UK debt charities don't just provide advice on what debt solution to use (and sometimes arrange it for you), but they also assist in making debt industry complaints.
Some of the top debt charities to get in touch with include:
Step Change UK
Citizens Advice
National Debtline
Christians Against Poverty
Ways to Write Off Your Link Financial Debt
You might be wondering if there is a way to write off your Link Financial debt and make them go away for good. Link will not voluntarily write off the debt because either they do not own the debt, or if they do, they want you to pay so they can make a profit.
There are a few ways you can get out of paying Link Financial Debt Collectors. One of them is the aforementioned statute-barred law that states your debt is too old to be collected.
Another option is a Debt Relief Order, but it will hamper your credit rating for six years.
If you have less than £75 to spend after you pay your bills and do not own property, you might be able to request that all debt recovery businesses stop contacting you for a full year. If your finances do not improve during that year, all debt will be wiped.
Other debt solutions will force you to pay some of the debt, but at the same time, you could wipe some debt too. These are:
Individual Voluntary Arrangement (IVA) – this is for people with a lot of debt and multiple debts and could wipe up to 85% of all money owed.

Settlement offer – this lump sum payment could get you out of paying 10-20% of the debt, but it can decrease your credit rating.

Bankruptcy – the nuclear option but sometimes the best thing to do.
Link Financial Reviews
There aren't that many Link Financial reviews online, however, there are a lot of confused customers on posting about Link on online forums, such as Money Saving Expert.
Some forum users are confused about what is going on. See here:
What is happening above is the debtor has sent a 'prove the debt' letter to Link, but Link is admitting they do not have evidence of the debt because their client, in this case Barclaycard retail bank and credit card company, have the evidence.
Now Link must try and get the credit agreement from Barclaycard to prove the debt, which is taking a long time and giving the debtor more breathing space.
It might be that Barclaycard cannot supply proof and the debtor will not have to pay. This is why our prove the debt letter template can be so valuable to help you push back against any debt recovery company.
Link Financial Outsourcing Telephone Number
Here you can find the latest contact information to get in touch with Link Financial. We've added some extra details about the company to help you track down specific departments during their opening hours.
Company Name: Link Financial Outsourcing
Other Names: Link Financial
Address: The Peak 2nd Floor, 5 Wilton Road, London, England, SW1V 1AN
Contact Number: 0800 064 4499
Company website: www.linkfinancial.eu/home/customer/
Customer email address: [email protected]
Monday – Thursday: 8:00 am – 8:30 pm
Friday: 8:00 am – 5:00 pm
Saturday: 9:00 am – 6:00 pm
Numbers Link Financial could call you from
They have been known to call debtors on these numbers. If you do not want to speak to them over the phone, you could block these numbers through your mobile phone provider:
02920853500
02920808685
Link Financial Debt FAQs
Who owns Link Financial?
Link Financial is a trading name of Link Financial Outsourcing Limited. This is a private company that is ultimately controlled by LF Outsourcing Holdings Ltd. LF Outsourcing Holdings Ltd. is part of the LCH European Portfolio Holdings Group which is registered in Ireland.
Are Link Financial financially regulated?
Link Financial Outsourcing Limited is regulated by the Financial Conduct Authority (FCA). The company registered number 606817.
Who Do Link Financial Collect for?
Link collects mostly for financial businesses and collects a lot of debt relating to credit cards. One of their big-name clients is Barclaycard, but it is of course not the only client they collect for.
Do HM Revenue and Customs work with Link Financial?
At the time of writing in 2021, Link FInancial is not in the list of debt recovery groups that are used by HMRC to collect unpaid VAT, tax and recover tax credit overpayments. If HMRC decides to use Link in the future, they will name them on the government website
Do Link Financial buy debt?
Yes and no. Link Financial mostly collect debt on behalf of other companies. However, Link financial do buy debt from companies who do not wish to use their resources to chase payment.
What happens if you ignore debt collection agencies?
When a debtor does not respond to debt collection letters and fails to make a payment, the debt collectors can choose to take the debtor to court to get a judge to make them pay. If the judge agrees with the debt recovery agency, he/she will issue a County Court Judgement (CCJ) making the debtor pay.
What happens if I don't pay Link Financial?
If you refuse to pay link financial without valid reasoning, you can be taken to court and forced to pay the debt as well as additional court fees.
Can Link Financial take legal action?
Yes, by failing to pay, Link Financial could take legal action. This is likely to happen if your debt is worth a lot of money. If the debt is really small, they may not choose to use the courts. However, never assume that Link will not take you to court.
What happens if I ignore a CCJ?
If Link Financial has taken you to court and the judge has told you to pay with a CCJ, it is best to start negotiating a way to pay. If you ignore the CCJ, Link could go back to the judge and request permission to use bailiffs. These bailiffs will take your most valuable assets and sell them to recover as much of the debt as possible. Asset sales take place at auctions and usually sell under their value, so it is wise not to ignore a CCJ.
Are Link Financial bailiffs?
Link Financial cannot issue an arrest warrant or have you sent to Link Financial are certainly not bailiffs. But they could get permission to employ them if you ignore a County Court Judgement because Link workers are not bailiffs, they cannot force entry onto your property and cannot take any of your items away. This is illegal.
Can Link Financial come to your house?
No finance companies or debt collectors can come inside your house without permission. They could knock on your door and ask for a chat, but there is absolutely no obligation for you to welcome them inside or even speak with them. If they do not leave, they could be judged to be harassing you.
Is it likely that Link Financial will give up?
Link Financial will not give up chasing your debt because they are being asked to do so by their own customers/clients. The only time they will stop chasing you is if they cannot prove your debt when you ask, or when the debt is/becomes statute-barred.
Can a debt be too old to collect?
A debt can become too old to collect when it is at least six years old and the debtor has not made a partial payment towards paying off the debt in the previous six years. If a debt has been issued with a County Court Judgement it can never be too old to be collected. The technical term for this is Statute Barred, which is outlined in the Limitations Act 1980.
How do I contact Link Financial?
You can call Link their free phone number, 0800 064 4499, or send an email to
[email protected]
to discuss your options and customer disputes. You can send your letters to this address:
The Peak 2nd Floor, 5 Wilton Road, London, SW1V 1AN.
Will debt solutions harm my credit file?
Your credit file could be negatively affected by some debt solutions, but this is better than leaving debts you owe unpaid.
How can I pay Link Financial?
If you are a Link 'customer', you can pay by debit card online or set up a recurring payment through your bank account. You can also set up a direct debit.
References
CONC 7.3 Treatment of customers in default or arrears (including repossessions): lenders, owners and debt collectors
CONC 7.9 Contact with customers
Are you struggling with debt?
Affordable repayments
Reduce pressure from people you owe
Stop interest and charges from soaring
Get started