Mackenzie Hall Debt Collectors – Do You Have to Pay?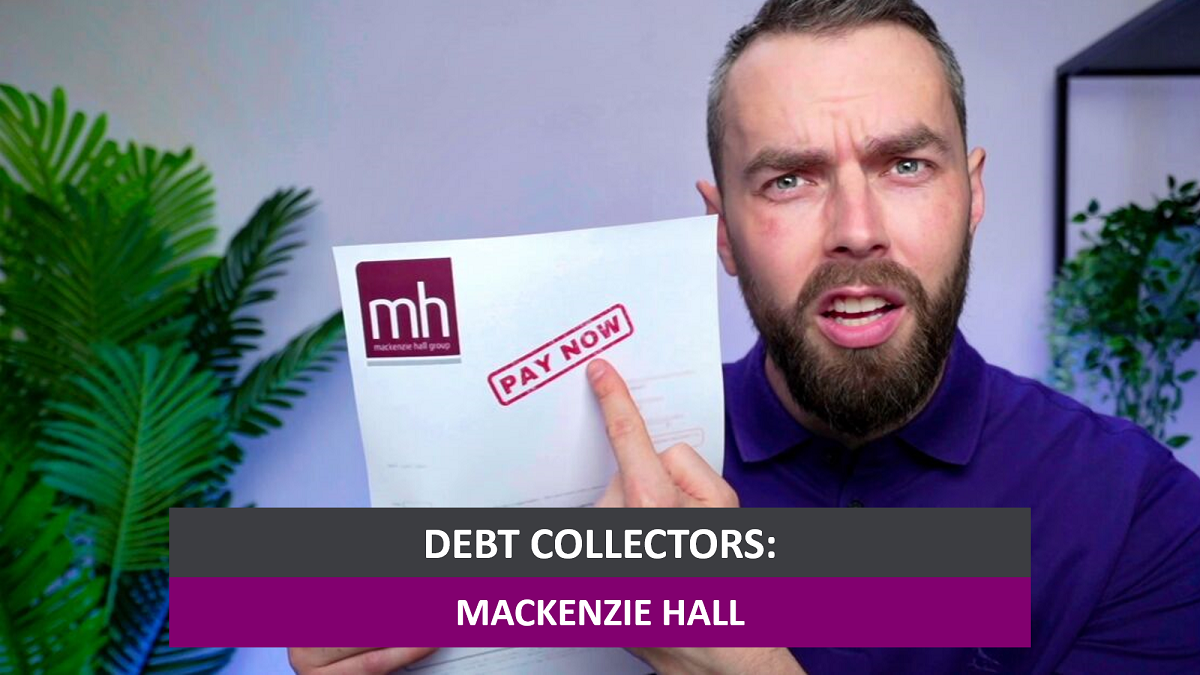 For free and impartial money advice and guidance, visit MoneyHelper, to help you make the most of your money.
Have you been contacted by Mackenzie Hall Debt Collectors about your debt? Are you unable to pay back the money you owe? Maybe they are threatening to take you to court about your debt? If these are some issues you have been faced with, or they are saying similar things to you, you should keep reading as you may find all the answers you need! In some cases, you may not even need to repay the debt!
It's not your fault. Complaints to the Financial Ombudsman have risen this year from 830 to 2,006, so it's safe to say that you're not alone.
Deal with your debt today and feel amazing tomorrow.
Beating Debt Collectors
There are several ways to deal with Mackenzie Hall debt collectors and improve your finances.
Choosing the right way to tackle your debt could save you time and money, but the wrong one could cause even more harm.
It's always best to find out about all your options from a professional before you take action.
Fill out the 5 step form to get started.
Who are Mackenzie hall Debt Collectors?
MacKenzie Hall was a registered debt collectors in the UK and worked with banks like HSBC and NatWest to collect debt on their behalf. The company was sold to the PRA Group in 2012.
Why do MacKenzie Hall Debt Collectors keep calling you?
Have you received a letter from this debt collector? I'll buy it off you for £5
If your phone keeps ringing and an agent from Mackenzie Hall Debt Collectors is on the other end, you may be wondering why they keep contacting you. The truth is that debt is big business, and there are thousands of debt collection businesses out there, chasing debtors for payment.
Are you struggling with debt?
Affordable repayments
Reduce pressure from people you owe
Stop interest and charges from soaring
Get started
You will find debt collection companies who work independently, and even some who operate as sole traders. There are also debt collection companies who work side by side with the company you have the debt with. Although they don't usually publicise this!
You may be wondering how debt collectors make any money. After all, they are buying the debt and getting the payment, so how can they make anything? The way they operate is to purchase debt, but they get this at a very low cost. In some cases, they pay only 20% of the total value of the debt. They don't tend to show much care about the situation debtors are in. The Office for Fair Trading reported that many debt collection agencies are using poor practices to try and get the repayments. In many cases, they are making debtors lives miserable due to their harsh tactics.
Read what to do if you can't pay back your debt.
Feeling like Chandler?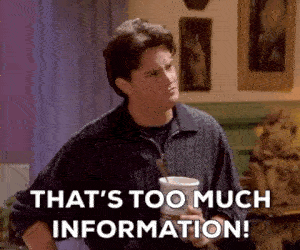 Is all this information starting to feel overwhelming? Don't panic! There's plenty of help available. You can get started below.
Establishing the debt
Do you believe you have already paid this debt, or perhaps you are completely unaware of it? The first thing to do before you start making any payments to the debt is to find out as much about it as possible. Mackenzie Hall Debt Collectors should be able to provide you with a copy of the credit agreement, with a breakdown of the costs.
Speak to Mackenzie Hall Debt Collectors and ask them to send the agreement in writing. You will not need to pay the debt if they don't provide this. You have a right to request, and receive this.
Follow my 'prove it' guide with letter templates and get them to prove that you owe the money.
Don't want to pay?
Assuming that Mackenzie Hall Debt Collectors have sent you a copy of the credit agreement, and everything is above board and accurate, the next step is to pay the debt – if you can. It is not a case of 'not wanting to pay', if you owe it, you need to pay it. However, you should only pay if it will allow you to keep up with other payments, such as rent or mortgage. The debt collectors may be willing to accept a partial payment to clear off the debt.
Are debt collectors affecting your life?
If you consider the manner in which some debt collectors operate, it is hardly surprising that they can cause devastation to the lives of those who are suffering from debt issues. It has been reported that some debt collectors have bullied debtors into paying, and even threatened them.
You are not alone if you are feeling overwhelmed by the treatment of MacKenzie Hall Debt Collectors. They may be causing you to feel distressed, embarrassed, and maybe even suicidal. The debt support trust reported quite a shocking statistic relating to debt collectors. They stated that up to 50% of debtors have suicidal thoughts as a result of their debt problems.
In a report around mental health, it was found that many debtors were experiencing feelings of humiliation, and even a feeling of being disconnected. The situation got completely out of hand, and consequently, the government were asked to step in and put legislation in place to try and protect borrowers from these unfair practices. They did take action against debt collectors, and it made a different, but hasn't completely changed the situation. There are many debt collectors who just don't abide by the legislation, but you can make a complaint if they are doing this!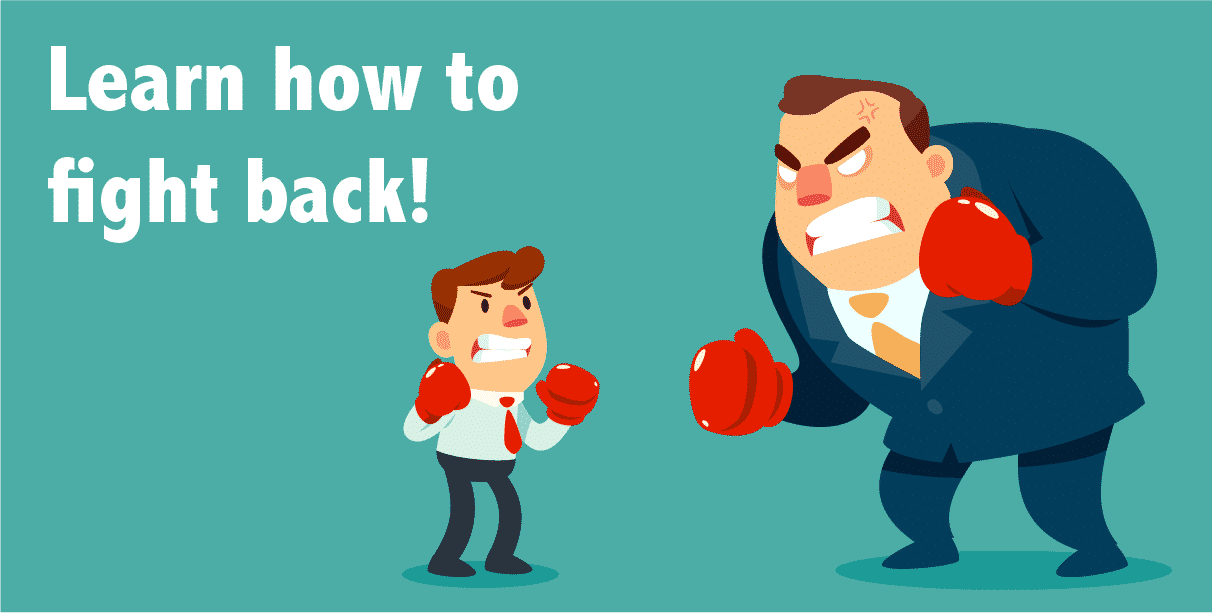 MacKenzie Hall Debt Collectors and the legalities you need to know
The Office for Fair Trading (OFT, 2012) issued some guidelines for the debt collection industry. The summary of these are that MacKenzie Hall Debt Collectors must adhere to the following:
Treating debtors fairly, and without aggression. They should not be unfair or oppressive. They should not use any forms of coercion or deceit.
Ensuring transparency, and providing information which is clear and not misleading.
Showing consideration towards debtors who may be facing financial troubles.
Taking the debtors' circumstances into consideration and acting proportionately.
If MacKenzie Hall Debt Collectors are intimidating you, and are not following the required guidelines, you would be able to report them to the OFT, who may decide to take away their license.
You can use this online complaint form to make a complaint about MacKenzie Hall Debt Collectors, if you believe they are not adhering to the law.
You should be aware of the lies that some debt collectors tell. They sometimes pretend that they are external to the original creditor, when they actually work together with them as a business are. This would be against the legislation, as it is an act of deceit.
MacKenzie Hall Debt Collectors – the key points
There are some things you should be aware of when debt collectors such as MacKenzie Hall Debt Collectors contact you. This knowledge will put you in a better position to fight back!
The agents will usually get bonuses
If you are wondering why the agents at MacKenzie Hall Debt Collectors are continuously contacting you, it is quite simply that they will make money if they get payment. On an individual basis, the agents may have set targets for payments, and they will often get bonuses as a result of achieving these. The last thing they want is to come off the phone and say that they have not managed to get any payment.
You should stand up for yourself against debt collectors like MacKenzie Hall Debt Collectors. The threats they make are usually empty, so you may be able to turn it around. Make sure you speak to them, but don't just pay up straight away if you can't afford it. You should not leave yourself without funds as a result of paying your debt.
Call technology is commonplace
Are you wondering how MacKenzie Hall Debt Collectors have the time to contact you on a loop every day? You can be assured that they are not doing this, they will be using automated call technology to deal with the calls. This can result in daily calls, or even several each day. If you do finally decide to answer the calls, they may not even be on the other line. The calls are a form of intimidation.
If you are receiving an excessive amount of phone calls, you should make sure you have a note of these, and when they take place. This is not acceptable behaviour, and it will be a breach of the OFT guidelines. You have the right to report them to the Financial Ombudsman for this behaviour.
You will be able to reach the Financial Ombudsman by calling 0800 023 4567 or alternatively, 0300 123 9123.
Bad attitude
There are many debt collection agents who simply have a bad attitude! They may speak to you in a friendly, polite manner in the first instance, but that is usually only to sweeten you up so that you make payment to the debt. The tides will soon turn when they find out you can't pay the debt after all. The contact you receive from them may even become quite abusive. You might receive sinister letters or relentless phone calls. They do this as they want to make sure you pay up. If you are driven to despair, you are more likely to pay up just to get rid of them. This is not the kind of behaviour you should be resigning yourself to putting up with. They do not have the right to treat you unfairly, regardless of how much debt you have.
It is not easy to deal with this negative behaviour, especially if you are not used to it. However, if you know your rights and you are able to stay strong, you can deal with it and change the situation. You also have the right to report to the OFT using this online complaint form.
Are they allowed to speak to my family about the debt?
Debt collectors like MacKenzie Hall Debt Collectors do not have any right to speak to your family members about your debt – or anyone else for that matter. Your financial situation is your business, and no-one else's. Even if they cannot get hold of you, they should still not speak to anyone else about your debt. If they have spoken to someone else about your debt, this is against the OFT guidelines and privacy laws.
This behaviour should be reported to the Financial Ombudsman on 0800 023 4567 or 0300 123 9123
Understand the truth
There are times when debt collectors will go as far as to lie to you about what they are capable of doing. They may say they are a bailiff and have the right to come to your home and take goods as payment. They may say that they are at court, and threaten you with criminal prosecution. You should know that these are untrue, and you do not need to put up with these lies.
If they suggest they are going to turn up at your property, you should not give them access. If you believe that you are under threat and are worried about the consequences, you should contact the police, who will deal with it on your behalf.
Stay strong, don't let them win!
Debt collectors like MacKenzie Hall Debt Collectors can use negative behaviour to try and get payment, and there is no doubt that they can be relentless. We can also see that debt problems can have devastating effects on the well-being of many individuals. If you are suffering from debt problems, there is always help out there, no matter what situation you find yourself in. Debt problems are always solvable!
How to get out of debt
Even if you feel that your debt has reached a point of no return, there is always help out there. There are organisations who offer their services for free, and other debt management companies who may charge you a small fee. It would make sense to use the free support first, and the paid services if you can't find the help you desire. These are some of the most popular companies providing free debt help:
Citizens Advice Bureau (CAB) – an organisation who have skilled, trained staff who are able to provide help and support in getting out of debt. They may even be able to stop debt collectors from contacting you, if you can show that you are trying to repay the debts.
Christians Against Poverty (CAP) – an organisation who provide free help and support.
StepChange provides free online debt advice and helps people get back control of their finances.
You can write off your debt
You will be able to write off some of the debt if you enter into an Individual Voluntary Arrangement (IVA). With this agreement, you will pay a specific amount each month towards the debt, and after around five years, the remaining debt will be written off. You would need to use an insolvency practitioner for an IVA.
I've put together a 5 question form so you can get started in finding out whether an IVA might work for you.

Answer the five questions now.
Final Thoughts
Although the government have introduced new guidelines and there have been warnings from professional bodies, the behaviour of some debt collection agencies is outrageous. Some are even causing debtors to contemplate suicide. You can stand up to debt collectors though, especially if you get help from the organisations offering free advice. You should always deal with your debt situation, but this should be done in a careful way. Even if you can't pay right now, there is the option of setting up a repayment plan. You have the right to report any bullying, harassment or general unfair practices to the Financial Ombudsman.
Letters from PO Box 8743 Bellshill?
Mackenzie Hall may have contacted you under their normal company name and address, but occasionally you may receive contact from PO Box 8743 BellShill. From my research it seems this is also an address associated with Mackenzie Hall, so I'd treat them as the same company.
Mackenzie Hall Debt Collectors Contact Details
Company Name: Mackenzie Hall Limited
Other Names: PRA Group, Mackenzie Hall Debt Collectors
Address:
Unit 1A
58 Portland Street
Kilmarnock
Ayrshire
KA1 1JG
Phone: 01563 556429
Fax: 0845 280 1512
Website: www.pragroup.co.uk
Monday – Thursday: 8:00 am – 8:00 pm
Friday: 8:00 am – 6:00 pm
Saturday: 8:00 am – 12:00 pm
References
CONC 7.3 Treatment of customers in default or arrears (including repossessions): lenders, owners and debt collectors
CONC 7.9 Contact with customers
Are you struggling with debt?
Affordable repayments
Reduce pressure from people you owe
Stop interest and charges from soaring
Get started