Is Moorcroft Debt Recovery sending you threatening letters?
Have you received a letter from Moorcroft Debt Recovery, maybe some phone calls, or have they even started knocking on your door?
It sounds like you have a debt with Moorcroft.
If you're been contacted by Moorcroft, then this debt collection agency guide is for you!
Get help with Moorcroft debt here. You might even be able to write off your Moorcroft debt.
It's not your fault. Complaints to the Financial Ombudsman have risen this year from 830 to 2,006, so it's safe to say that you're not alone.
Deal with your debt today and feel amazing tomorrow.
Who Are Moorcroft Debt Recovery Limited?
Moorcroft Debt Recovery is part of the Moorcroft Group PLC, offering financial services in debt collection. The company is registered in the United Kingdom at a Stockport office and is regulated by the Financial Conduct Authority. They are also members of the Credit Services Association (CSA) and claim to be helping over one million debtors clear their debts at any single time.
Their registered office address is 2 Spring Gardens, Stockport, SK1 4AA. They also have a PO box address at PO Box 17 Stockport SK1 4AJ.
Along with an office team and call staff they admittedly use field agents to visit people in debt at their home. They have absolutely no right to come onto your property as they are not registered bailiffs.

If they don't leave when you ask them, calling the police should get rid of these field agents.
If you need help with Moorcroft debt letters or aggressive phone calls, you came to the right place!
Don't worry, here's what to do!
You could get rid of Moorcroft Debt Collectors by writing off some of your debt.
There's 7 debt solutions in the UK, choosing the right one can take years off your debt, but the wrong one can be expensive and drawn-out.
Start our calculator to find your best debt solution:
Is Moorcroft Debt Recovery legitimate?
Yes, Moorcroft Debt Recovery are legitimate debt collectors who are registered and regulated by the Financial Conduct Authority (FCA).
The FCA has very strict rules, so it's safe to say that they are a real company that should be operating within the law when trying to recover unsecured debts.
What debts do Moorcroft Collect?
Moorcroft Debt Recovery collects for the HRMC, United Utilities, Npower, O2 and many more as listed below.:
HMRC self-assessment debts
HMRC tax credit over payments
United Utilities
Virgin Media
Unpaid credit cards
Npower
O2
People who work as sole traders
Parking fines
Loan debt
Court claims
…and many more unsecured debts!

UK Personal Debt 2021 Update:
As of April 2021, the total unsecured debt per Adult in the UK was £3,674.

(Source: The Money Charity)
Have You Been Contacted By Moorcroft?
If you've been contacted, Moorcroft Debt Recovery are likely to be contacting you because they are working on behalf of a company that you owe money to, or they have purchased the debt from who you originally owed money.
Either way, you now have a supposed debt with Moorcroft to confront, so don't ignore them!
In the case of the debt purchase, they would have bought your debt at a fraction of the price meaning that they now need to collect from you to make a profit.
Do I Have to Pay Moorcroft Debt Recovery?
If Moorcroft proves you owe any debts to their client, then you will have to pay in most instances. There are ways to spread out the cost of repaying your debts, which we will discuss later.
But there are even times when you won't have to pay Moorcroft. Read on!
Feeling like Chandler?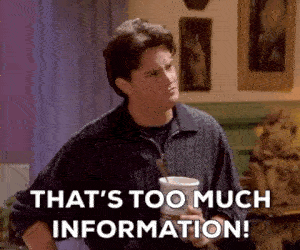 Is all this information starting to feel overwhelming? Don't panic! I've put together a 4 question calculator so you can quickly and easily find the best debt solution for you.
Answer the four questions now.
How the Moorcroft Group can Make Life Difficult
If Moorcroft constantly pursues you for debt and uses threatening techniques, you might develop anxiety and stress. Research has found that as many as half of people with debts have considered suicide.
They could make you feel trapped, just like this debtor experienced:
"Moorcroft have been calling me incessantly for the past week (as quickly as I block them they call on a new number) and I have received 4 letters in a week.

Today they started hammering on my door at 8am shouting that they are bailiffs and scared my daughter and I. He shouted through the letter box that he wasn't going away until I came to the door which I didn't. He walked all around the house hammering on all the windows."

From 'vicxzy' on MoneySavingExpert
What actions will Moorcroft Debt Recovery take?
Moorcroft Debt Recovery can take several steps to recover the money owed, such as sending letters, making multiple phone calls or taking you to court. But they cannot cause you distress or harass you. You should know your rights to fight back!
Some for the guidelines they must follow are:
Do not be aggressive, deceptive or coerce you into decisions
Treat you with consideration and fairness
Provide clear information without the intention to mislead
Discuss solutions with understanding to your situation
Are Moorcroft Debt Recovery Bailiffs?
Moorcroft Debt Recovery might send one of their workers to visit you at home, but they are not enforcement agents (bailiffs) and you do not need to ever let them in.
If they claim to be enforcement agents then they are breaking the law by pretending to have powers they do not. Moorcroft can only employ these agents to visit you if a judge asks you to pay and you refuse.
Can Moorcroft Debt Recovery Repossess My House?
It's extremely unlikely that Moorcroft Debt Recovery would take ownership of your home, unless the money you owe is 'secured', such as a 2nd mortgage.
For 'unsecured' debts, Moorcroft would need to use legal action, and get the courts to issue what is known as a charging order.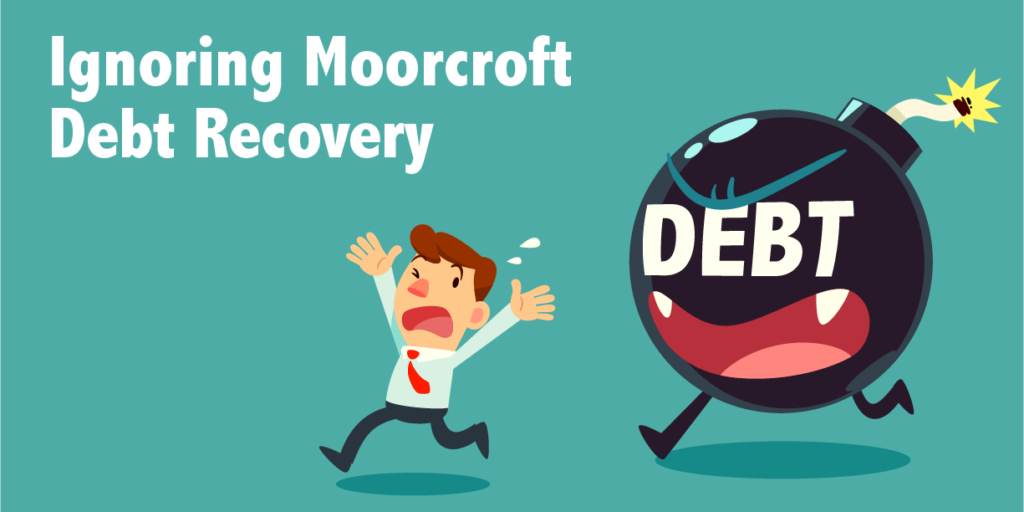 What Happens If I Don't Pay Moorcroft Debt Recovery?
Ignoring any communication from the Moorcroft Group about unpaid debts is dangerous. They can take legal action which results in County Court Judgements.
Ignoring the judge's order could lead to enforcement agents knocking on your door to repossess items.
How to Stop Moorcroft Debt Recovery calling me?
Moorcroft Debt Recovery will be legally allowed to make some contact with you. These are usually letters that will be sent to your address.
But you can issue contact preferences relating to texts or calls. The Moorcroft Group must then adhere to your contact preferences or they are considered to be harassing you.
You should provide your contact preferences in writing and keep a copy of the letter (do not sign it!).
I'm Not Sure I Owe Moorcroft Money, What Do I Do?
If you are not sure that you owe the money or think there is a mistake, don't call Moorcroft up to argue. Instead, request they provide proof that you owe the money with a letter.
Follow our popular "prove it" guide to understand how to do this – and use our free letter template!
I Can't Afford to Pay Moorcroft…
If you can't afford to pay Moorcroft then you should be honest with them. This gives them an opportunity to suggest a repayment plan that could work for you. It's in their best interest to work something out rather than get nothing.
Whatever you do, don't tell them that you are going to make repayments if you know that you can't afford them. This will add more stress and complications to the process when you start missing payments.
How to wipe Moorcroft debt?
There are a couple for ways to write off debt, including settlement offers, statute-barred laws and Debt Relief Orders. But an Individual Voluntary Arrangement (IVA) is one of the most effective.

This can work when dealing with any debt collection company. Use this four-question debt calculator to see if an Individual Voluntary Arrangement will work for you. It is possible to write off as much as 70%+ of your Moorcroft debt.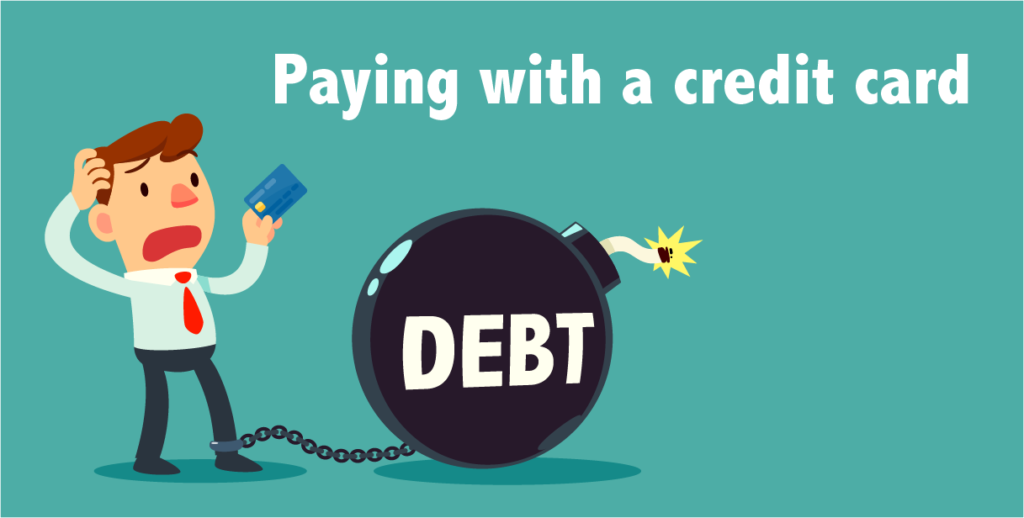 Can I Pay Moorcroft Debt Recovery with a Credit Card?
Absolutely! Most debt collection agencies will accept credit card payments. The simplest way to make a payment is over the phone or using the company's website. You might also want to check out this guide on using a credit card as a loan.
How to Make a Moorcroft Payment Online
To make a payment, go to the Moorcroft website and enter your reference number and date of birth.
You can find your reference number from one of the many debt collection letters they would have sent. Or you can give them a call to get your reference number, however. as you're on the phone with them you may as well pay there and then.
How can I make a complaint about Moorcroft Debt Recovery?
Has Moorcroft or any other debt collection agency broke the law or treated you unfairly?
If so, it is time to make an official complaint to the Financial Ombudsman Service (FOS). They will investigate your complaint, hear all sides and may even revoke a license to operate.
The debt help charities listed at the end of this guide can help you lodge a complaint too!
Moorcroft Debt Recovery Address and Phone Number
Website: https://www.mdrl.co.uk/
Phone number:
0161 475 2889
0161 475 2827
07938012293
07938536790
07845044620
07514306239
Email address: [email protected]
Postal address: Po Box 17, 2 Spring Gardens, Stockport, Cheshire, SK1 4AJ
FAQs
Who owns Moorcroft Debt Recovery?
Moorcroft Debt Recovery is a company and brand in its own right. As of 2020, Companies House shows they have three directors whose names are Andrew McRoberts, Neil McRoberts and Amanda McRoberts.
Are Moorcroft Debt Recovery financially regulated?
Moorcroft Debt Recovery is financially regulated by the Financial Conduct Authority. The business is registered in Stockport, Cheshire.
How can I contact Moorcroft Debt Recovery?
You can contact Moorcroft Debt Recovery to discuss your debts. Call them on their phone number: 0330 123 9765.
What is the Moorcroft Debt Collection Agency Address?
If you have received a letter, an address to reply to is likely to be found in the letter. It is probably their registered office address: Moorcroft Debt Collection Agency, 2 Spring Gardens, Stockport, SK1 4AA.
Do HMRC use Moorcroft Debt Recovery?
Yes, the HMRC website currently states that they will use Moorcroft. However, this could change so check HMRC for updates.
Does Moorcroft Debt Recovery buy debts?
Moorcroft Debt Recovery buys debts from companies in the United Kingdom that have been unable to recover payment. They buy the debts for a few pence on the pound and then aim to collect a fraction of the full amount to make money.
What happens if you ignore debt collectors?
Ignoring a debt collection agency can result in legal action. If you lose in court you could be forced to pay or face enforcement agents.
Can Moorcroft Debt Recovery take you to court?
Yes. Moorcroft Debt Recovery will take you to court in most situations, especially if you fail to acknowledge them or fail to arrange repayments.
Can you go to jail for debt collections?
A debt collection agency cannot get you sent to jail because of your debts.
What happens if I ignore a County Court Judgement (CCJ)?
If you ignore a CCJ, the person or company you owe money to might apply for the right to use enforcement agents, which is likely to be accepted if a CCJ has been issued already.
Can Moorcroft Debt Recovery arrest me?
No debt collector can get you arrested or sent to jail.
Are Moorcroft Debt Recovery bailiffs?
No, they do not have the same powers as bailiffs do. They could employ enforcement agents if they have a court order.
Can Moorcroft Debt Recovery come to visit me?
Yes, but you can ask them to leave. They will never have the legal right to come inside. If they say they do, they are breaking the law and should be reported
Will Moorcroft Debt Recovery give up?
This debt collector will not stop trying to collect payment until the law says they cannot chase it anymore.
When does the debt become too old?
Usually, debt collectors must stop chasing debts which are over six years old and have not been paid for the last six years. This is not always the case. For example, a County Court Judgement for you to pay stops the debt from ever becoming too old for collection.
Make the Most of Free Debt Advice
If you are experiencing significant financial difficulty and Moorcroft debt collection letters, I recommend debt help from three debt charities:
They can provide money advice as well as debt collector advice – and their contact information is easy to find on the contact us sections of their respective websites (click the links!). Step Change is one of the most popular.
Their agents are just a phone call away and are really understanding.
You could also seek help from a debt advisor, but these services may not be free.
References
CONC 7.3 Treatment of customers in default or arrears (including repossessions): lenders, owners and debt collectors
CONC 7.9 Contact with customers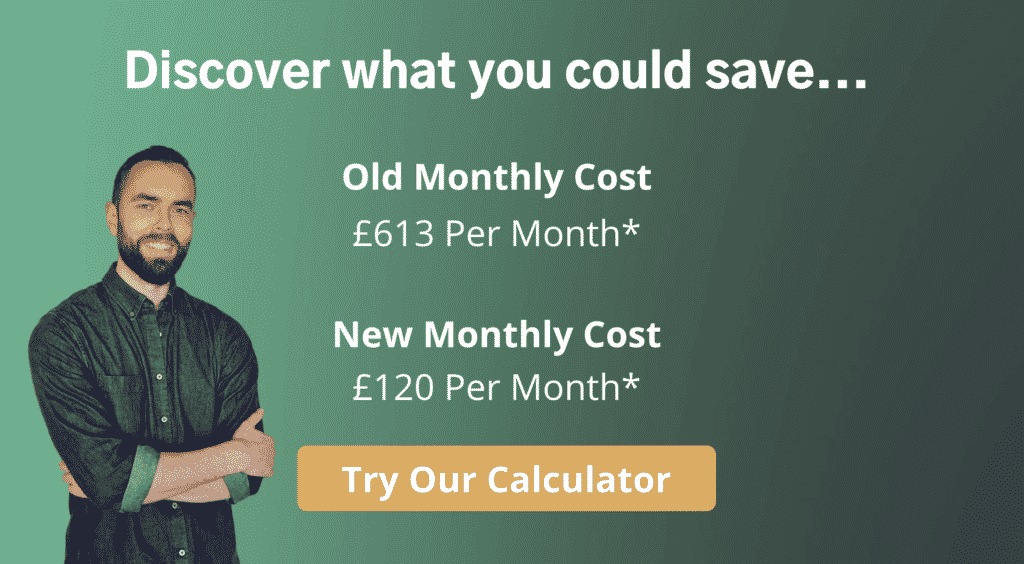 *Note: This is a real life example based on a customers' savings data in October 2020.