Parking Ticket Appeal Template – Download, Edit, Send 2022
Did you get a parking ticket you feel is unfair? Maybe you think it was issued incorrectly? If so, you have the right to appeal the fine, but you must know what to write.
I will explain how to use a parking ticket appeal template. How to download it, edit and send the appeal in this post. Read on to find out more.
Don't worry, here's what to do!
There are several debt solutions in the UK that can be used to improve your finances. Choosing the right way to tackle your debt could save you time and money, but the wrong one could cause even more harm.
It's always best to find out about all your options from a professional before you take action.

Fill out the 5 step form to get started.
How to appeal a parking ticket
Parking management companies must respect the Code of Practice. It covers how they manage private car parks for landowners. In addition, the code has rules/guidelines on how an operator issues and deals with parking fines.
Local authorities, the police and Highways Agency must also abide by the law that governs the issuing of Penalty Charge Notices.
When you feel a fine you got was unfair, prohibitive, or issued incorrectly, you have the right to appeal.
First, make sure it's been issued correctly. Secondly, you were the driver at the time.
Note: Never assume a parking fine has to be paid.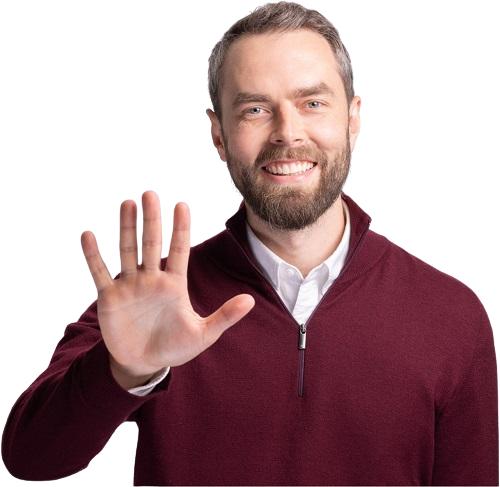 Are you struggling with debt?
Affordable repayments
Reduce pressure from people you owe
Stop interest and charges from soaring
Get started
What you can do if you get a parking ticket on private land
You have three options when you get a parking ticket on privately owned land.
These are:
To pay the parking ticket
Ignore the parking fine
Contest the fine by filing an appeal against it
Note: It would be a mistake to ignore a parking ticket you get on privately owned land. Even when you feel it's unfair, ignoring it could be a costly mistake.
Parking Charge Notice vs Penalty Charge Notice
Parking Charge Notices issued by management companies on behalf of landowners are not 'fines'. Instead, they are 'invoices' raised because you have broken some rules.
Penalty Charge Notices are covered by the Road Traffic Act, and therefore the issuer has the power to enforce payment.
Note: A private operator cannot legally demand payment from you without having a court order to back up the demand.
What is the best excuse to appeal a parking ticket?
There are various legitimate reasons for disputing a Parking Charge Notice, which includes:
Your vehicle was parked correctly
The car park's signs and road markings were not clear
You could pay because the machines were broken
The fee charge was prohibitive
You were not the driver when the parking fine was issued
You were unable to get back to your vehicle for a valid reason
You were broken down
You only just ran out of the allotted time (you were not given a 10-minute grace period)
How long do I have to appeal a parking fine on private land?
You must appeal the parking fine within 28 days of receiving it. I recommend filing an appeal with the operator as soon as possible. The sooner you do, the quicker the matter will be resolved. Either way!
Note: When you appeal a parking fine, it stops the issuer from taking further action against you until a decision is made.
Parking Charge Notice appeal letter examples
You'll find plenty of appeal letter templates online. However, be careful to use a template covering Parking Charge Notices and not Penalty Charge Notices.
How to appeal a parking ticket on private land
There is a set procedure to follow when you appeal a parking ticket on private land.
First: File an informal appeal with the parking operator
Contact the parking operator and tell them why you are challenging the parking fine. Ask them to withdraw the ticket. You can also contact the landowner and request they withdraw the parking fine. An example is a supermarket owner.
Ensure you provide as much evidence as possible when you contact the operator. This could be photos of where your car was parked, unclear road markings/signs or proof you no longer owned the vehicle when the ticket was issued.
You can use appeal templates provided by Citizens Advice. The two templates cover an appeal because the ticket was unfair or because you had a good reason for being late.
Second: File an appeal with an independent appeals service
The operator may reject your appeal. A high percentage of appeals against private parking fines get dismissed. But when this happens, you can file an appeal with an Independent Appeals Service (IAS) or POPLA.
Note: Filing a second appeal stops further action from being taken against you until the matter is resolved!
Making a formal appeal to POPLA or the IAS
Make a formal appeal to the relevant appeals service. For example, if the operator is a British Parking Association (BPA) member, this would be POPLA. You can file the appeal on the POPLA website.
Suppose the parking management company is not a BPA member. In that case, you can file an appeal with the IAS, but only if the operator is willing to accept. Plus, you must file the appeal within 21 days of receiving the rejection letter from the operator.
You can file an appeal with IAS on their website. However, you must provide evidence to support your appeal.
Note: If the operator continues to contact you during the appeal process, you have the right to ask them to stop. You can file a complaint for harassment.
Downloading, editing and sending a letter of appeal
Download the letter of appeal when you are happy the evidence to support it is clear. Keep a copy for your records. If the operator rejects your appeal, you may need this and file one with the IAS or POPLA.
Next, make sure you click the send button. If you are at all concerned, seek advice from an independent adviser. You should get a reply from an operator within a few days or sometimes longer.
Note: If you don't hear from the operator, seek advice from an independent adviser and consider filing a complaint against them!
Thanks for reading this post on parking ticket appeal templates. I hope the information on the procedure helps you decide how to deal with a fine you got on private land.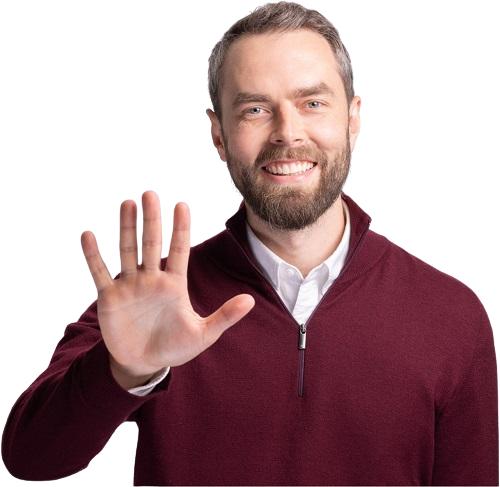 Are you struggling with debt?
Affordable repayments
Reduce pressure from people you owe
Stop interest and charges from soaring
Get started