Discover more about PayPlan, a company offering to help individuals confront their debt and kick it to the curb.
We have put together the key information about PayPlan in this company profile. Discover what services they offer, their customer reviews, and the details of the business registration.
Who Are PayPlan?
PayPlan helps people who are in debt. They have been on the go since 1992 and claim to have helped over one million people to get out of debt. Some of their work has been recognised and they even won awards for their debt advice and debt solutions in 2019. They are based in Grantham, UK.
What Debt Services Do They Offer?
PayPlan offer information about a large selection of debt services on their website. From free debt advice to bankruptcy, the solutions and services explained on their website include:
Free debt advice – non-judgemental and expert free debt advice
Individual Voluntary Agreements (IVAs) – a type of debt solution that allows you to 'write off' some of your debt.
Debt settlements – final settlements by clearing your debt with one big payment
Debt Management Plans (DMPs) – an informal arrangement with your creditors
Sequestration -Bankruptcy for Scottish residents
Debt Relief Orders (DROs) – a form of insolvency for people with high debts and low asset value
Trust Deeds – an IVA equivalent for Scottish residents
Debt Arrangement Scheme – a government backed debt-repayment scheme for those in Scotland
Bankruptcy – a method to clear you debts by applying to the court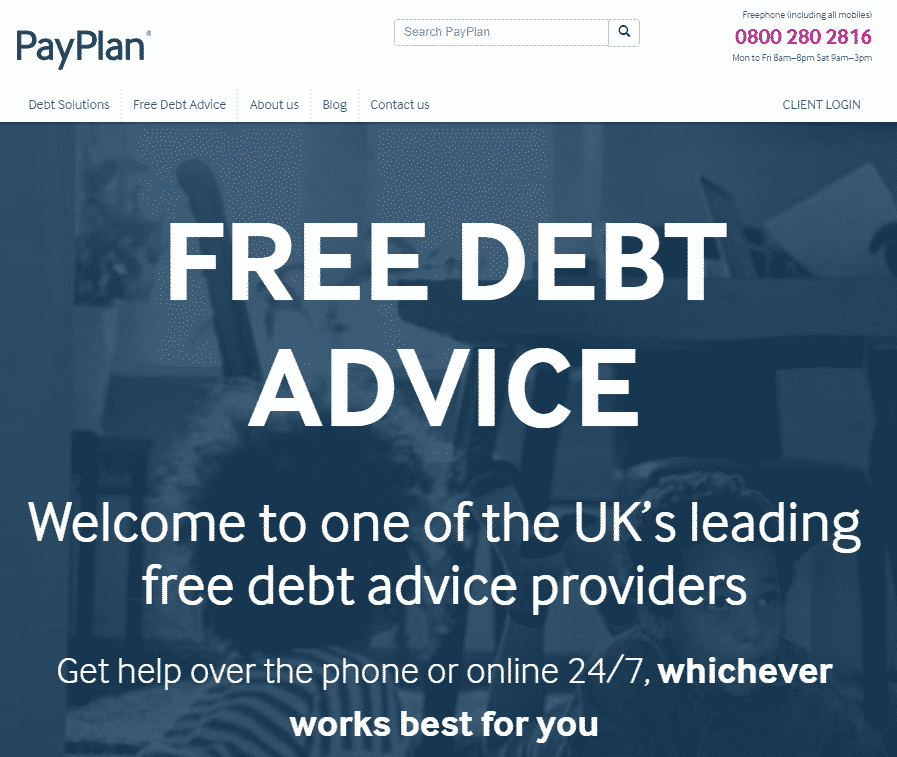 Scottish Debt Solutions
PayPlan does provide information on their website about Debt Solutions which are specific to Scottish residents, such as Sequestration and Trust Deeds.
In-Person
PayPlan doesn't offer in-person services, which means you can't go into their offices to speak to them. However, they have a live chat service, and you can choose to contact them online, on the phone, or by email.

Information correct as of 08/04/21 (PayPlan)
How to complain about PayPlan?
It's reassuring to know that a company has a complaints procedure in place. Should you need to make a complaint about PayPlan in the future then you can use the details below to either write to them or call them.
John Fairhurst
Totemic House
Caunt Road
Grantham
Lincolnshire
NG31 7FZN
UNITED KINGDOM

+4408000094148
If PayPlan does not respond to your complaint then you should contact the Financial Ombudsman Service. They will be able to handle your complaint.
Information correct as of 08/04/21 (FCA)
What Do People Say About PayPlan Debt Services in Reviews?
It can be useful to see how other customers have rated their experience with a company, to reassure yourself that other people are in the same position as you. Take a look at PayPlan's live reviews here: https://uk.trustpilot.com/review/www.payplan.com?languages=en
Company information:
After researching on Companies House and the PayPlan website, we found the below details on the business:
Date of incorporation: 15 February 1993
Company status: Active
Company number: 02789854
Company type: Private limited Company
Website: https://www.payplan.com/
Address:
Totemic House
Caunt Road
Grantham
Lincolnshire
NG31 7FZ
UNITED KINGDOM
Opening Hours: Mon to Fri 8am–8pm, Sat 9am–3pm
Phone number: +4408000094148
Information correct as of 07/04/21 (CompaniesHouse)
FCA registration:
It's important to check whether companies are registered with the FCA. This is because The Financial Conduct Authority (FCA) is the conduct regulator for financial services firms and financial markets in the UK. PayPlan has a listed registration with the FCA. The details and link are below:
FCA regulated: Yes
FCA status: Authorised
FCA regulated activities: 1) Consumer Credit – Debt Adjusting, Debt Administration, Debt Counselling, Providing Credit Information Services
FCA reference number: 681263
Trading names: PayPlan / PayPlan Plus / Totemic Limited
Place of business:
Totemic House
Caunt Road
Grantham
Lincolnshire
NG31 7FZ
UNITED KINGDOM
Information correct as of 07/04/21 (FCA)
Data protection registration:
Why is this important? Data protection registration means that a company is registered with ICO, the UK's independent authority set up to uphold information rights in the public interest. The privacy of your data will be protected. PayPlan is registered with ICO. Find the details here:
Registration No: ZA121290
Data controller: Totemic (2014) Holdings Limited
Address:
Kempton House
PO Box 9562
Grantham
Lincolnshire
NG31 0EA
Information correct as of 07/04/21 (ICO)
Insolvency Practitioner Directory Listing
The Insolvency Practitioner Directory contains information on Insolvency Practitioners who have agreed to include their details. If you decide upon a form of Insolvency with PayPlan, they'll refer you to one of their sister companies. Two IPs are registered in the directory under PayPlan's sister companies. They are registered under the following details:
IP Name: Mr NICHOLAS TIMOTHY PAYNE
Contact Information: [email protected]
IP No: 9418
Licensing Body: IPA
IPA Registered Address: Kempton House, Dysart Road, GRANTHAM, Lincolnshire, NG31 7LE
Information correct as of 07/04/21 (InsolvencyService)
IP Name: Mr Andrew Smith
Contact Information: [email protected]
IP No: 19210
Licensing Body: IPA
IPA Registered Address: Totemic House, Springfield Business Park, Caunt Road, GRANTHAM, Lincolnshire, NG31 7FZ
Information correct as of 07/04/21 (InsolvencyService)
Where are PayPlan located?
PayPlan are located in Grantham. But where's Grantham? To find out the location of PayPlan more precisely, it's a good idea to look on a map. Have a look at their office location on a map.
PayPlan Frequently Asked Questions
Below you can find some of the most popular questions about PayPlan debt solutions.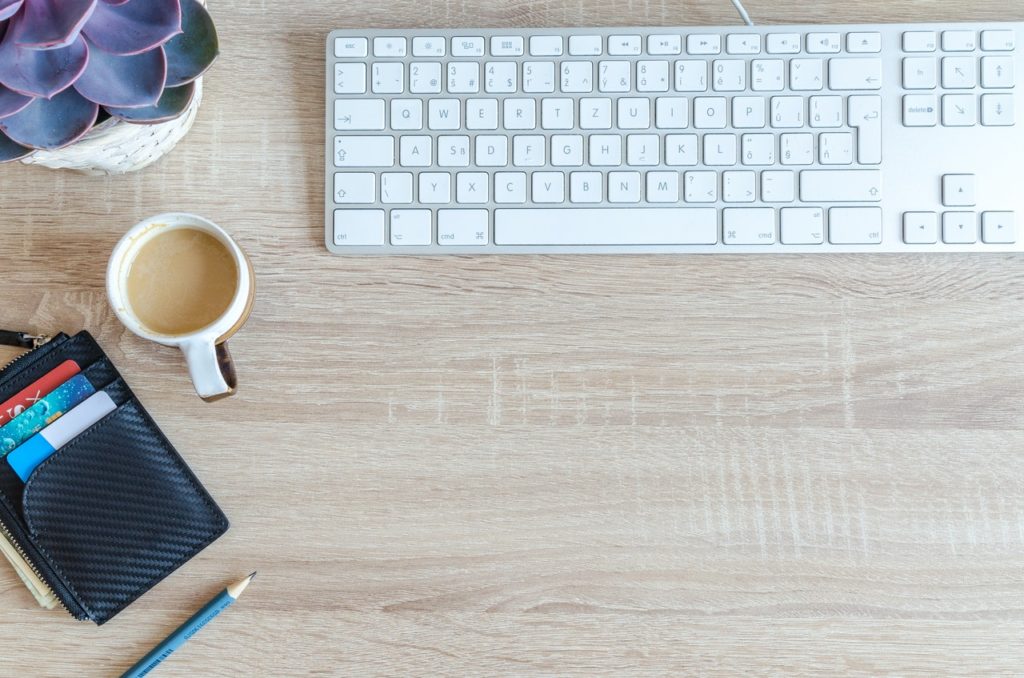 How can I contact PayPlan?
One of the easiest ways to contact PayPlan is to call their freephone number – also provided further below – which is operational from Monday to Saturday.
PayPlan Contact Details
Twitter: https://twitter.com/PayPlan
Address:
Kempton House
Dysart Road
PO Box 9562
Grantham
NG31 0EA
Contact number:

0800 280 2816
Website: