Have you received a Parking Eye fine and are unsure about what to do next? Don't worry; you've come to the right place.
Every month, over 130,000 people who are dealing with fines and parking tickets visit our website. So, rest assured, you're not the only one in this situation. 
In this article, we'll cover information about:
 Who Parking Eye are.
 What Parking Eye fines are.
 Whether or not you have to pay these fines.
 How you can appeal a fine from Parking Eye.
 Tips to avoid getting fined by Parking Eye again.
We know how annoying getting a parking fine can be. But don't worry; we have helpful advice and real-life examples to help you navigate through this. 
Do You Have to Pay?
In many circumstances, parking tickets are not enforceable.
It's a bit sneaky, but last time I had a parking fine, I paid £5 for a trial to chat with an online solicitor called JustAnswer.
Not only did I save £50 on solicitor fees, I also won my case and didn't have to pay my £271 fine.
Click here to get the trial offer with JustAnswer.
Who are Parking Eye?
Are Parking Eye legit?
Who is Parking Eye owned by?
What are Parking Eye fines?
That said, the operator must follow car park management best practices.
You might not have to pay
In many circumstances, parking tickets are not enforceable.
The last time I had a parking ticket, I paid £5 for a trial with an Online Solicitor called JustAnswer.
They advised me on the appeals process and helped me to create a successful airtight defence. It's a bit of a no-brainer!
Try it below
Get started
Is a Parking Eye PCN the same as a Penalty Charge Notice?
No. A Parking Eye PCN is an invoice that falls under contractual law.
A Penalty Charge Notice is an official fine for a parking contravention committed on public land.
Understanding Parking Charge Notices are different to Penalty Charge Notices is essential and you should not deal with them in the same way.
Why do I have a Parking Eye ticket?
Accredited car park management companies retrieve their details from the DVLA.
You didn't pay to park
You overstayed your paid-for parking
You didn't park correctly in the car park
Hayes73  (Money Saving Expert Forum)
JoseGaffer (Money Saving Expert Forum)
How much is a Parking Eye fine?
How do private car park operators get your details?
Could Parking Eye have made a mistake?
ANPR technology flaws have resulted in motorists receiving a Parking Charge Notice for overstaying their parking when they had in fact not overstayed. 
I've included a message posted on a popular forum showing how Parking Eye deals with parking infringements.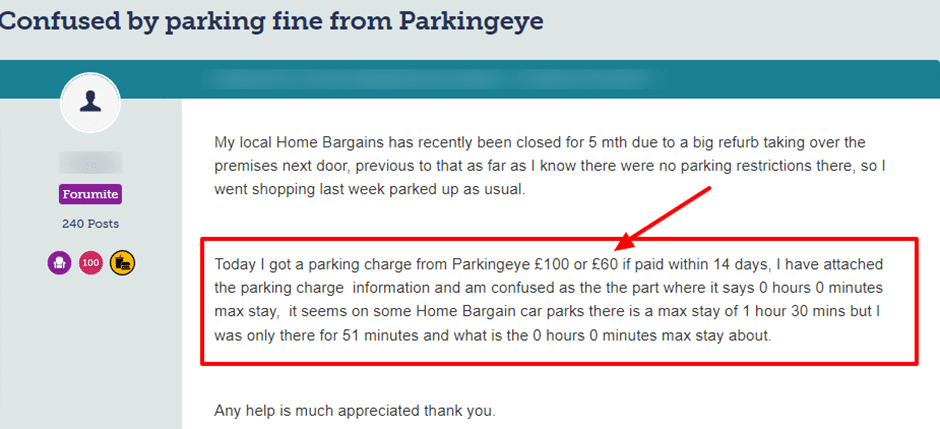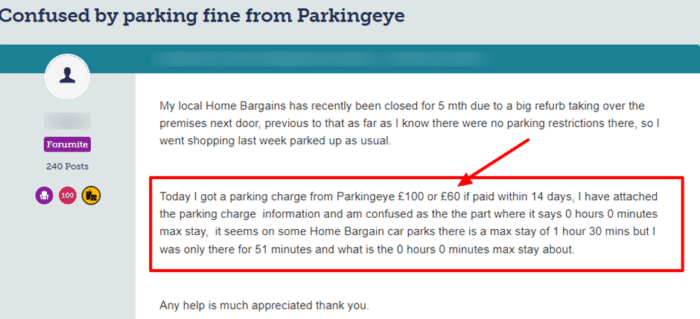 Source: Moneysavingexpert
What is ANPR and how does it work?
ANPR is short for Automatic Number Plate Recognition, a technology that reads vehicle registration plates.
It creates location data which is captured and then cross-referenced.
The technology converts number plate images into what's known as machine-coded text (optical character recognition).
It's a technology that's commonly used across traffic enforcement cameras, CCTV and ANPR cameras.
It's typically used by:
Law Enforcement (the Police)
Private car park companies
Local authorities
The Department for Transport
Do I legally have to pay Parking Eye fines?
The rights of motorists in private car parks are protected if an operator is accredited.
Can ParkingEye enforce parking tickets?
Can you ignore private parking tickets?
The effects of unpaid Parking Charge Notices can prove expensive.
Can I appeal a Parking Eye fine?
How to appeal ParkingEye tickets
You have the right to make a Parking Charge Notice dispute when you believe the ticket is unfair.
Download our Parking Ticket Appeal letter template to give you a headstart writing your appeal.
Tips on collecting evidence to support an appeal
I suggest you gather as much evidence as possible to support a Parking Eye appeal.
This includes:
Photos of unclear signs and faded bay markings
Keep all correspondence from Parking Eye and copies of details you sent to the operator
Proof of any mitigating circumstances
Witness statements if anyone can support your appeal
The more evidence you provide, the better the chances of filing a successful appeal. But with Parking Eye, it's never guaranteed.
How successful are ParkingEye appeals?
Parking Eye grace period
What if your parking ticket appeal gets rejected?
Can I ignore a Parking Charge Notice from Parking Eye?
To more emails and calls asking you to pay from the parking company
To stressful legal threats
To communications from a debt collection agency working on behalf of Parking Eye. They're known to use a collection agency called Debt Recovery Plus, but they're not bailiffs! 
To court action to make you pay
Dealing with Debt Recovery Plus can be stressful and best avoided.
Does ParkingEye take you to court?
7ewis (Money Saving Expert Forum)
I've received Parking Eye Court Summons, what should I do?
If you fail to defend yourself, the court can issue a County Court Judgement (CCJ) against you to make you pay. 
The effects of County Court Judgements on credit history are far-reaching and you'd have trouble getting a loan, credit card or a mortgage for up to six years.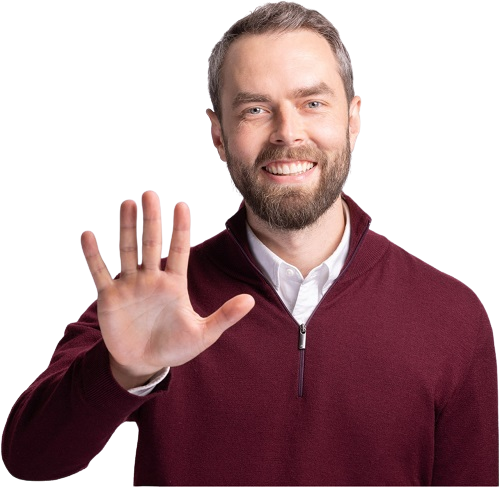 Hire a Parking Solicitor for less than a coffee
If you're thinking about appealing your parking ticket then getting some professional advice is a good idea. 
Getting the support of a Solicitor can make your appeal much more likely to win.
For a £5 trial, Solicitors from JustAnswer can look at your case and help you create an airtight appeal.
Try it below
Get started
Can ParkingEye send bailiffs?
How long do Parking Eye tickets take to come through?
I've detailed the parking fine notification process here.