Resolvecall Debt Collectors (Resolve Call) – Should You Pay?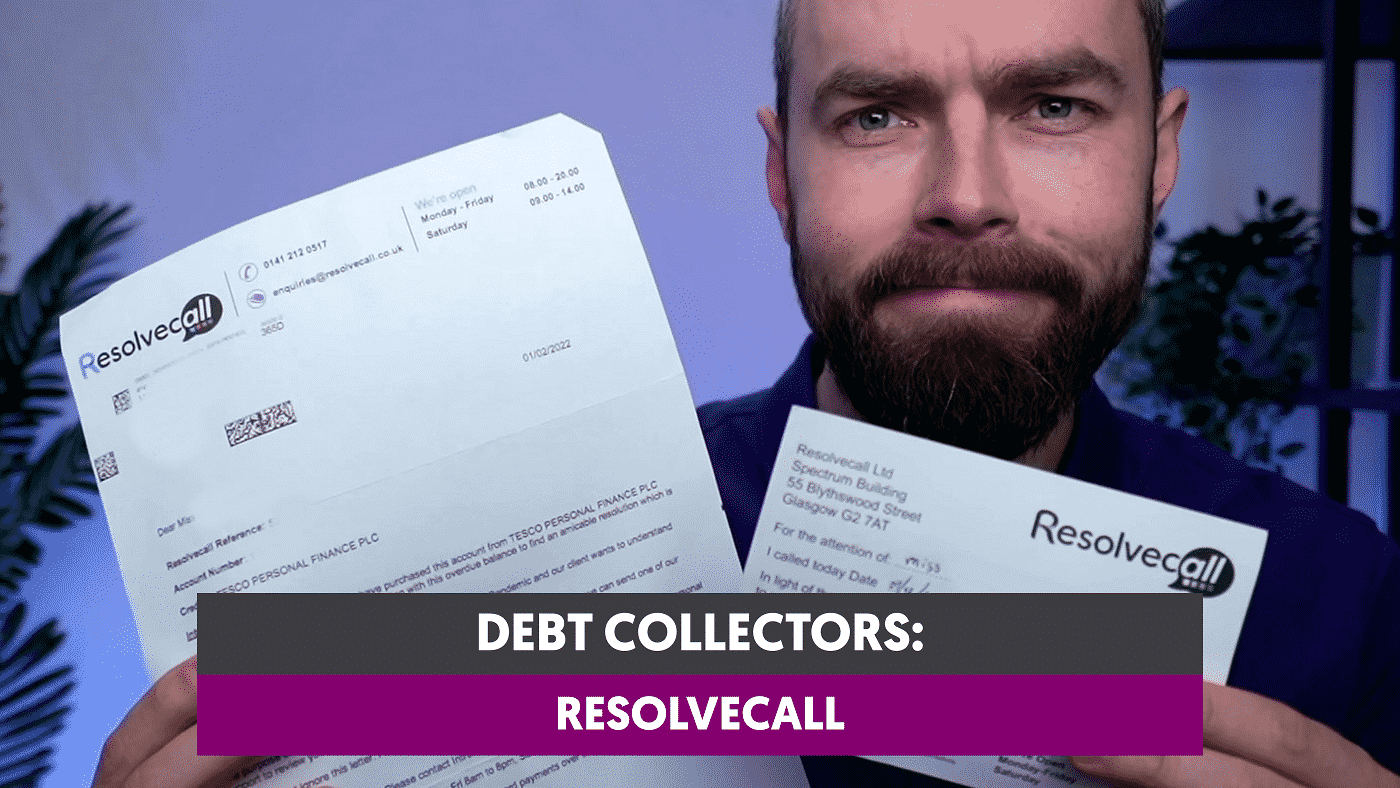 For free and impartial money advice and guidance, visit MoneyHelper, to help you make the most of your money.
Have you woken up to a letter, text message or call from Resolvecall discussing your outstanding debts and requesting payment?
You may be aware of the debt they are referring to or believe there has been a mistake. Whatever the situation, this post will provide expert advice on how to deal with Resolvecall in a legal way and you might not even need to pay them anything.
Letters and calls from Resolvecall can cause panic, stress and anxiety, but there are ways to help you manage the situation.
It's not your fault. Complaints to the Financial Ombudsman have risen this year from 830 to 2,006, so it's safe to say that you're not alone.
Deal with your debt today and feel amazing tomorrow.
Don't worry, here's what to do!
You could get rid of Resolvecall Debt Collectors by writing off some of your debt.
There's several debt solutions in the UK, some can take years off your debt, but others one can be expensive and drawn-out.
Fill out the 5 step form to get started.
Who Are Resolvecall?
Resolvecall is a debt collection company that specialises in sending letters and calling people to retrieve debt on behalf of their clients. They work in a number of industries but are frequently used by utility companies, loan providers and banks. They specialise in collecting "bad debt" from companies, which is debt the company doesn't have the time or resources to chase, and they attempt to collect the debt on the other companies' behalf.
Are you struggling with debt?
Affordable repayments
Reduce pressure from people you owe
Stop interest and charges from soaring
Get started
More About Resolvecall
Receiving contact from Resolvecall may take you by surprise. After all, it is unlikely that you will have ever heard of this company before. This is because ResolveCall acts as a debt collection agency, working on behalf of another company. You may owe money to this other company, or you may believe there is a mistake – more on both situations below.
Some well-known companies that Resolvecall has been known to collect debt for include but are not limited to:
Scottish Power
British Gas
First Utility
N Power
Regional water suppliers
If you have outstanding debts with these home utility companies or others, it is likely that Resolvecall will be getting in touch to collect these debts. Your debts may have accumulated recently, or they may have been left unpaid for years – and you may have forgotten about them.
Resolvecall also works on behalf of UK banks and financial companies who have lent money as loans or mortgages. They also work with government bodies to create repayment structures for their customers.
Feeling like Chandler?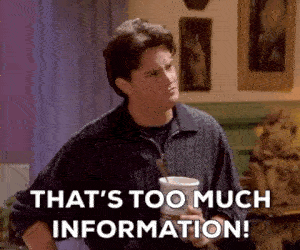 Is all this information starting to feel overwhelming? Don't panic! There's plenty of help available. You can get started below.
How Will Resolvecall Contact You?
Resolvecall may get in touch with you by calling you at home or on your mobile. If you have a number of missed calls from any of the below then they will have tried to make contact:
01412 120 520
08442 578 535
08442 578 536
Resolvecall never leaves voicemails as this could stop the individual answering their calls in the future.
Sometimes they send text messages too, but it is more likely that they send you a letter.
The initial letters you receive may look like they have been personally typed out to you, but in reality, this debt collection agency is often using the same generic letter to begin a process.
The first letter you receive may simply ask you to call them to discuss an outstanding debt.
Further letters may suggest they will turn up at your door, offer an out-of-court settlement payment, and in extreme cases, threaten you with bankruptcy.
How to Put a Stop to ALL contact from Resolvecall?
There are several debt solutions in the UK, some of which mean that you will no longer have to deal with Resolvecall Debt Collectors yourself and therefore they cannot visit your home.
There are pros and cons to all debt solutions so it is important to consider your options carefully.
Fill out the 5 step form to get started.
What Powers Do Resolvecall Really Have?
Before understanding what you can do in response to these letters and/or calls, you need to know what Resolvecall can legally do.
On Saturday just gone (16th) I received a letter from "Resolvecall" stating that they had been instructed by "Lantern" to make a doorstep visit to my address and would do so after 7 days.

Moneysavingexpert user 'NevrEndin'
Debt collection companies have no more legal powers that the original company that you owe the debt, whether it be a water supplier or a personal loan company.
These businesses only outsource the responsibility of chasing debt to debt collection agencies to save on staffing costs and time.
All they can do is try to collect the debt and negotiate payment plans. These agencies do not remove possessions and work as bailiffs.
Resolvecall must act within the rules governed by the Financial Conduct Authority
Like all legal debt collection agencies, Resolvecall is governed by the Financial Conduct Authority (FCA) and must act within the legal regulations when perusing unpaid debts.
These rules are extensive and detailed, but the most important things that individuals need to know are:
Resolvecall cannot charge you excessive or unfair collection fees
Resolvecall cannot contact you directly if you employed a representative to deal with the situation
Resolvecall cannot claim they will take your property
Resolvecall cannot tell you they will take legal action if legal action is highly unlikely
Resolvecall cannot harass you or your family
Some people live with the worry that one day a Resolvecall worker will turn up at their door unexpectedly. However, Resolvecall staff are not allowed to turn up without prior notice. They must tell you beforehand if they plan on visiting you in person.
If you believe that Resolvecall has violated any regulations, you may choose to report the incident to the FCA or the Financial Ombudsman – or seek clarification on regulations with debt help organisations and charities.
How to Deal with Resolvecall Letters
If you have received a Resolvecall letter, the first step is the same whether you know what the debt they are referring to is or not.
The first thing to do is ask Resolvecall to prove the debt you owe. This is really important because the company has been known to use a scattergun method when unable to locate the person who owes the debt.
A scattergun method is when they will send out the same letter to as many people with the same name and hope that one of them owns up to it and pays the debt. This may be the reason why you have received a letter by mistake. It is important that you take action and do not ignore the letter as this could make the situation worse.
It could be that you do not have debt and they are not chasing you, only someone with the same name as you who does owe money to a company or creditor. However, even in this scenario, you should still get a confirmation by requesting proof of the debt.
How Do I Ask Resolvecall to Prove the Debt?
To ask Resolvecall to prove the debt, you need to write to them. The purpose of this letter is to get them to actively tell you the details about the debt so you can either accept it or challenge it.
There is a chance that Resolvecall are not able to prove the debt, and they will close the case and not contact you again.
The letter you write should include:
Your reference number
A simple explanation that you do not recognise the debt and/or you want them to prove the debt
State that you are aware of FCA rules which oblige them to prove the source of the debt
Quote sections 7.5.3 and 7.14.1 – 7.14.6 of the FCA's consumer credit sourcebook (optional)
State that no further contact should be made without this proof or you will consider it harassment
State that you will report them to Financial Ombudsman if they continue to request payment without proving the debt
Type your name on the letter but never sign it
The above is not considered legal advice.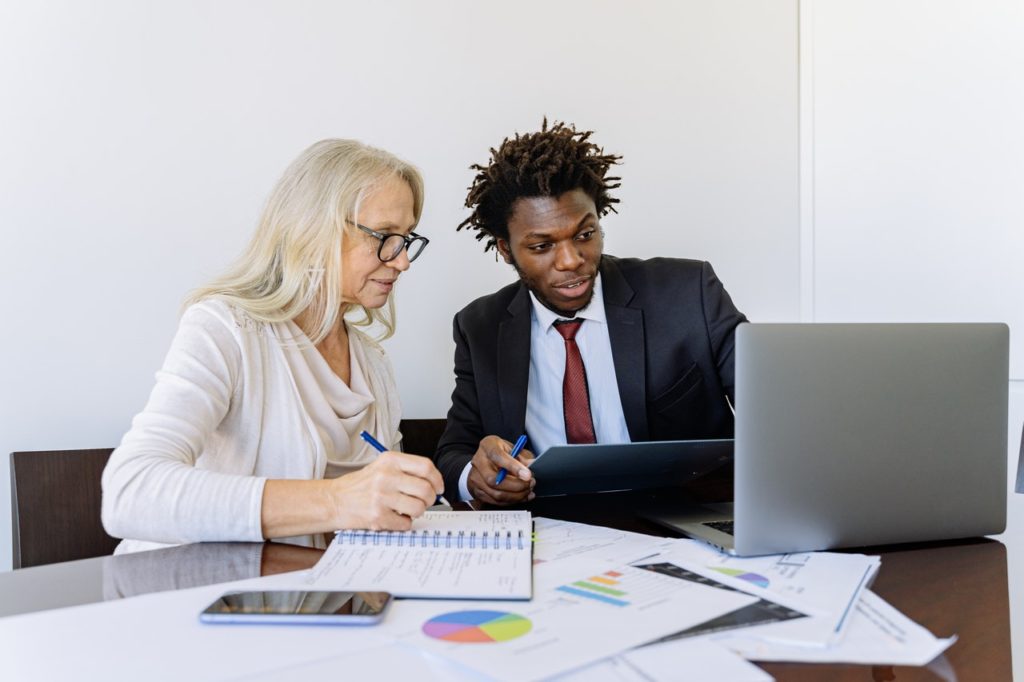 Different Responses to Prove-the-Debt Letters
Resolvecall may respond to your letter in different ways. One way is by not responding at all and closing the case.
If they contacted you because your name matched someone who did owe the debt, they may write to you to say that the debt no longer applies, and they will not contact you again.
They may try to get around your letter by writing to you stating they have traced the debt to yourself. This letter may also request that you reply by a certain deadline.
However, if there is no proof that you own the debt within the letter, you should not reply to this letter. You may wish to report their actions if this occurs.
There is also the possibility that Resolvecall will reply with genuine evidence that you owe them the debt.
But what is classed as genuine evidence and proof? This will be an original agreement between you and the company you owe, such as a contract between you and an energy supplier or creditor.
This contract should include your signature, which is why it is essential that you do not sign your letter asking Resolvecall to prove the debt as it could be forged.
There is no evidence to suggest Resolvecall have done this before, but it is better to keep yourself protected and withhold the signature.
If Resolvecall has provided evidence that the debt is yours but you can't afford to pay, you could consider a debt solution that would stop Resolvecall chasing you for your debts.
Fill out the 5 step form to get started.
What If You Owe the Resolvecall Debt?
If Resolvecall do reply with genuine proof that you owe the debt, you will need to make arrangements to pay off the debt. If repaying the debt is not possible because you simply do not have enough money to pay it, you should still make contact with Resolvecall and explain your circumstances. It is common for debt collection agencies to set up a payment plan that enables individuals to clear the debt over time in manageable monthly or weekly instalments.
If you continue to meet the payments stipulated within the payment plan, Resolvecall will not be able to take any further action against you.
Before you negotiate a payment schedule with Resolvecall, make sure you know the exact amount you can afford to repay.
To do this, create a budget and plan for all your essential expenses against your income. Some UK debt charities can help you do this and may even be able to communicate with Resolvecall on your behalf.
The Five Main Debt Solutions
Snowball Method – if you can afford to make the minimum payments on your debt, then this method to become debt-free is almost definitely your best option.
The great thing about the snowball method is that it actually improves your credit score, whereas the other options will damage it.
Debt Management Plan (DMP) – This solution has you paying less than the minimum every month and the lenders stop charging interest. Ideal for a short period if you have, for example, lost your job.
Debt Relief Order – Suitable if you have debts of less than £30,000, have barely any income and don't own a house.
Bankruptcy – For many people, this is the fastest way to way to hit the reset button. Don't be put off, there's a lot of stigma around the word 'bankruptcy', however, it could be the right thing for you to do.
I have a detailed post on what your debt options are here.
Dealing with Phone Calls from Resolvecall Debt Collectors
Calling you on your phone is a tactic that is quite favoured at Resolvecall. The number of phone calls in a day can vary from one or two calls a day to up to 5 – 10 a day. They may try to contact you on every number they can find such as your mobile phone, your residential number as well your work number.
Sometimes, they may even send you texts or ask them to call you back on a number which charges a premium rate. Please note that this is illegal and you can report them to the Financial Conduct Authority (FCA) if something like that happens.
It's important to note that you are not obligated to hear out what they have to say. You can simply state that you prefer to be contacted via letters only and they legally have to comply. Another important thing to note is that if they call you on your residential phone and someone else besides you picks it up, then debt collectors are not allowed to divulge information about your debt(s) to them.
The FCA has strict guidelines about confidentiality and if a debt collection agency gives out information to your friends or relatives regarding your debts, then you can report them to the Financial Conduct Authority (FCA).
Furthermore, if they call you on your work phone and your colleague picks it up, the same rules apply. Debt collectors are not allowed to divulge any information about any debt(s) you may have to them. These details can only be discussed with you.
If you find that any of your colleagues have found out about your debt from Resolvecall, you can report them to the FCA.
What If Resolvecall Come to My Home?
Resolvecall employs staff to visit people who owe debt at their homes. You do not need to welcome these people inside if you do not want to. If Resolvecall has not responded to your letter asking them to prove the debt, or if they have not told you about the visit, it could be classed as harassment.
Reviews left by previous Resolvecall field employees on Glassdoor have said they received little training and were not even DBS verified. For this reason, it may be best to not invite Resolvecall field agents inside. If they arrive and you are not home, reviews left by people chased by Resolvecall said the caller left a note asking them to call.
Again, without proof of the debt, you do not have to respond to this note. Moreover, nobody from Resolvecall can force entry into your home without a court order.
If you are home and want to know what the Resolvecall employee has come to say but do not want to deal with them directly, you should ask for them to write down what they are here for.
It is likely that these people are at your home to discuss ways to clear the debt and may want to come up with a repayment plan.
If this is something you want to do, then you could do it with them in person or you could make arrangements to do it over the phone.
If you do invite them inside, they must leave as soon as you ask them to.
Resolvecall Debt FAQs
Is Resolvecall a debt collector?
Yes, Resolvecall is a debt collector. They are a FCA regulated firm that buys 'bad' debts and collects on behalf of other companies.
Can My Resolvecall Debt Be Wiped?
There are ways for debt to be wiped if it is a considerable sum of money and unrealistic for you to pay back. Some debts that are older than six years may be too old for collection, technically known as statute-barred. It is worth seeking professional help or guidance from debt organisations if this may be the case for you.
Is Resolvecall a bailiff?
No, Resolvecall is not a bailiff. They are a debt collector meaning they can send letters, make phone calls and even visit you at home to request that you pay the debt but they have no legal powers and are not bailiffs.
Will Resolvecall Take Me to Court?
You may be sued for your outstanding debts and the court will decide what happens next. It is possible that they will decide that you must pay back the debt under a court order, which can be enforced by a
bailiff
. In some cases, your property and possessions may still be protected in this case, and you may need to negotiate a payment structure with the bailiffs instead. The exact details are dependent on your situation.
Can I Get Support for My Resolvecall Debt?
Support is available for anyone with outstanding debts. If you are worried about your debts and are struggling to cope, the UK is home to some exceptional charities and organisations who can help, such as
StepChange
. It is always worth communicating with Resolvecall to discuss your situation, but always know that support is available. If you are a vulnerable person or have recently had a traumatic experience, it is advised to make Resolvecall aware of your personal situation as they may take circumstances into account when negotiating a payment structure.
How do you contact Resolve?
You can contact resolvecall by calling at 0141 212 8500, by emailing them at
[email protected]
or by arranging a call back on their website.
Do Resolvecall operate in Northern Ireland?
Yes. They are a Debt Collector from the United Kingdom and operate in England, Scotland, Wales and Northern Ireland.
References
CONC 7.3 Treatment of customers in default or arrears (including repossessions): lenders, owners and debt collectors
CONC 7.9 Contact with customers
Are you struggling with debt?
Affordable repayments
Reduce pressure from people you owe
Stop interest and charges from soaring
Get started