Santander Cards Debt Collections & Recovery – Must You Pay?
For free and impartial money advice and guidance, visit MoneyHelper, to help you make the most of your money.
If you have defaulted on your Santander card, you may be contacted by Santander directly or a debt collection agency who are chasing you for the outstanding debt.
Santander will often sell the debt to another company, so that they can focus on reclaiming it, or they may deal with it themselves, if the debt is new. If you have been contacted by Santander cards debt collection, you may be wondering what to do next.
It is important that you don't ignore any debt, as the issue won't go away, and it could have adverse effects on your credit score, if you choose not to deal with it.
It's not your fault. Complaints to the Financial Ombudsman have risen this year from 830 to 2,006, so it's safe to say that you're not alone.
Deal with your debt today and feel amazing tomorrow.
Beating Debt Collectors
There are several ways to deal with Santander Cards Debt Collections and improve your finances.
Choosing the right way to tackle your debt could save you time and money, but the wrong one could cause even more harm.
It's always best to find out about all your options from a professional before you take action.
Fill out the 5 step form to get started.
I've Never Had a Santander Card?
When you receive a letter, call or email about Santander cards debt collection, your first instinct may be to panic, particularly if you don't recognise the debt. If you have never had a Santander card before, it is likely that Santander have passed on the wrong details or the debt collection company have got something wrong along the way.
If you don't recognise the debt, don't pay it. Speak to the company who are dealing with the Santander cards debt collection and ask them to confirm when the debt was taken out. Make sure the company is registered with the Financial Conduct Authority (FCA) before you discuss anything with them or make any payments.
They may pass you back to Santander, at which time you should ask for written details about the debt. It is important to get clarification and if this is not your debt, they should update their records. Don't ignore the Santander cards debt collection if you don't recognise it, as the debt will remain. Make sure you call up about it and get them to rectify any incorrect information.
Are you struggling with debt?
Affordable repayments
Reduce pressure from people you owe
Stop interest and charges from soaring
Get started
The Debt is too High
If you recognise the debt but it seems extremely high compared to what you thought it was, it is worth giving Santander or the debt company a call. Ask them to provide a written breakdown of the debt. It may be that interest has been added to your debt, and therefore it is higher than you expected. If the original debt is higher than what you owe, the Santander cards debt collection company may need to update their details.
I Can't Afford to Pay it Back
You may owe the debt but have no means to pay it all back. You should still get in contact with the Santander cards debt collection company to let them know. There are usually several options available to you in these circumstances.
Reduce the Debt
You may find that the debt collection company will be able to come to an arrangement with you to reduce the debt if you are struggling to pay it. For example, they may agree to take a % off it. It is worth asking them if this is an option, as the best thing to do is to completely clear the debt in one instalment. Debt companies just want to get payment and may be willing to agree to a discount if you can clear it off.
Pay in Instalments
If you can't manage to make one payment, you can also suggest paying in instalments. Most Santander cards debt collection companies will allow you to make even small payments, such as £5 per week, if you stick to the payment plan. If you are suggesting a low amount and the debt is quite high, they may ask you to send proof of your earnings. It is better to set the monthly instalments as high as you can afford, as this way it will clear the debt quicker, which means the debt collection company will not be on your back, causing you stress.
Defer the Debt
You may be able to defer the debt for a month or two if you speak to the debt company to advise on your situation. For example, you may have just started a new job, or you may be out of working now. If you discuss your situation with the debt company and arrange with them, they will usually be flexible enough to look at deferring it where possible.
Feeling like Chandler?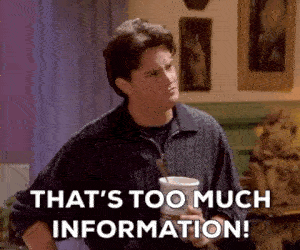 Is all this information starting to feel overwhelming? Don't panic! There's plenty of help available. You can get started below.
Will the Debt Company Visit My Home?
The Santander cards debt collection company may threaten to visit your home to collect the outstanding debt. They cannot enter your home, so if they suggest doing this, you can refuse to allow them to do this. If you ask them to leave your property, they must do this. You don't want to be in this situation though, so it is best to avoid this at all costs. It is much better to speak to the debt collection company and take steps to resolve it, before they take any extreme measures like this.
How to Manage Your Debt
If you are in debt, whether it's to a Santander cards debt collection company or any others, it can be highly stressful. It is important to take steps to pay your debt off, rather than just ignoring the letters. Debt won't just go away, debt collection companies will continue to chase it until you speak to them, and this alone can cause a lot of stress. It may be tempting to just throw letters in the bin and ignore calls, but this will only do more damage to your future credit choices. These are some steps you can take to manage your debt.
Work out your Budget
The first step is to sit down and work out your budget, after you have paid all your regular bills. You should pay your bills, such as energy and rent, before you even consider paying your debt off or saving any money. You should then work out your whole debt and what you can realistically afford to pay back. Contact the creditors and devise a payment plan with them. The sooner you can start making payments, the better. If you can pay any debt in full, it is advisable to do this.
Seek Advice
If you are really over your head with debt and you can't afford to make any payments to it, you may want to look at getting professional advice. Citizens Advice offer a free service and will be able to discuss your debt and offer advice on how to deal with it. If your situation is such that you have no means of paying your debt, this is a good company to call to get free advice.
Personal Loan
If you have debt with a range of companies, and you are being contacted not only by Santander cards debt collection, you may want to consolidate your debt with a personal loan. It can be easier to manage your debt if it is all in the one place.
The main point to remember about debt is that it doesn't just disappear, and companies spend a lot of their resources to get their money back. You will usually find that most companies will be willing to come to an arrangement based on your circumstances if you are open and honest with them about the debt.
Are you struggling with debt?
Affordable repayments
Reduce pressure from people you owe
Stop interest and charges from soaring
Get started