Fight back against Zinc Debt Collection and their debt letters with our support. If you are one of the latest UK residents to receive a Zinc Debt Collection debt letter, we have key information to help you.
You might not even have to pay!
It's not your fault. Complaints to the Financial Ombudsman have risen this year from 830 to 2,006, so it's safe to say that you're not alone.
Deal with your debt today and feel amazing tomorrow.
Who Are Zinc Debt Collection?
Zinc Debt Collection is a UK-based debt collection agency. Zinc Debt Collection has two main offices. One is based in Glasgow and the other is located in Stratford-upon-Avon. From here, they employ over 300 staff members and provide UK-wide debt collection services to recover unpaid payments, invoices and debt.
The company has been operating since 2008 and is fully regulated by the Financial Conduct Authority (FCA).
Don't worry, here's what to do!
You could get rid of Zinc Debt Collection by writing off some of your debt.
There's 7 debt solutions in the UK, choosing the right one can take years off your debt, but the wrong one can be expensive and drawn-out.
Start our calculator to find your best debt solution:
Who Do Zinc group collect for?
Zinc Debt Collection are known to collect debt for a wide range of other companies. Their website states the main industries they offer their services to:
"a number of different sectors including Banking and Finance, Telecoms, Utilities, Insurance and Health Care, and Commercial debt."
[www.thezincgroup.com]
But they have even been known to work for employers trying to get money from previous employees for unpaid money. See this online post for evidence:
"Today I received a letter from Zinc Credit Management saying they have been instructed to 'assist in the resolution of my account'. The letter names my former employer as the client (a Ltd company) – who I stopped working for two years ago."
[Legal Beagles Website]
Been Hit with a Zinc Debt Collection Letter?
Zinc Debt Collection is known to send out debt letters asking for full payment for unpaid debts. These letters can come as a shock as you probably never encountered Zinc Debt Collection before.
As they are working for a company you have a genuine debt with, the Zinc Debt Collection debt letter should be taken seriously.
On rare occasions, Zinc Debt Collection may make an admin error. But we have a way to deal with this situation too – read on!
Feeling like Chandler?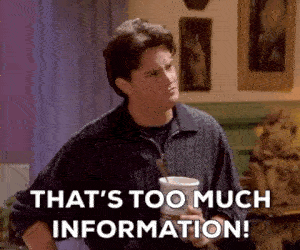 Is all this information starting to feel overwhelming? Don't panic! I've put together a 4 question calculator so you can quickly and easily find the best debt solution for you.
Answer the four questions now.
Don't Ignore Zinc Debt Collection Debt Letters
After receiving the Zinc Debt Collection debt letter, you might feel like throwing it in the bin and trying to forget about it. This isn't a wise move and can just make the situation worse.
If you want to ignore Zinc Debt Collection because you don't have the money to pay right now, there are ways around the issue. The bottom line is that taking action is better than ignoring them in every situation.
Grab the Zinc Debt Collection letter back out of the bin!
Can Zinc Debt Collection Take My Valuable Items?
No, Zinc Debt Collection are a debt collection company, but they are not bailiffs. Only a bailiff can take your items to pay for the debt.
If a Zinc Debt Collection worker ever claims to have the ability to take your items to pay off the debt, you should report them to the Ombudsman (more on this later).
Moreover, Zinc Debt Collection can only employ a bailiff if your debt has been to the courts first.
Stop Zinc Debt Collection Nuisance Calls
One of the worst experiences for anyone owing money is getting bombarded with calls, texts, emails and even home visits. People constantly contacting you to get a payment is a nightmare – but it is also illegal.
Zinc Debt Collection are not allowed to continually harass you for the money. To combat this, you should inform them of the times you want them to call.
If they don't stick to these times, you can make a complaint and take your complaint to the Financial Ombudsman.
Make Sure Zinc Debt Collection Prove Your Debt!
So, what do you do after receiving a debt letter from Zinc Debt Collection? The first step is to get them to prove you really owe the debt. Do this even if you know you owe it. If they can't prove it, there is no obligation for you to pay.
Follow my 'prove it' guide with letter templates and get them to prove that you owe the money.
You can send them a prove the debt letter and request some form of signed proof that you entered an agreement that went unpaid. This is also a fantastic trick if you think there has been an error.
If they made a mistake, Zinc Debt Collection will soon realise their mistake by being unable to supply proof you owe the debt!
There Are LOTS of Zinc Debt Collection Solutions!
But what if they supplied proof or send you proof after you requested it?
At this stage, it is best to look at your options for repayment. If you can't pay the full amount in one go, there are other options:
Agree a repayment plan with Zinc Debt Collection
IVAs
Debt Management Plans
Debt Relief Orders
Bankruptcy
You don't need to know about all of these right now. Further information can be found at the Money Nerd debt options page. Or you can get support from UK debt charities.
When You Don't Have to Pay Zinc Debt Collection
Most of the time, debtors will have to find a way to pay back their debts. But there is one legal loophole that can stop you having to pay Zinc Debt Collection any of the money.
Some old debts are called statute barred debts. This means they cannot be taken to the courts to get a CCJ that makes you pay. Although the debt is not wiped away, there will never be a legal obligation to pay.
For your Zinc Debt Collection debt to be statute barred, it needs to be at least six years old and you will need to have made no repayments in the last six years.
FAQs
Do Zinc buy debts?
No. Zinc do not buy debts. They are a recovery agent meaning that they will work for their clients in recovering debt from consumer who have missed payments or refuse to pay.
Do Zinc send bailiffs?
No. Zinc are not bailiffs and cannot act with any legal powers. They may however seek a CCJ in which case court bailiffs may be employed to help recover the debt.
Who called me 01412309003?
The company that called you from 01412309003 is Zinc Group. They are a debt collector who will be calling to recover debt from you. Calling you may not always mean the debt is yours…
Complain About Zinc Debt Collection
Unfortunately for people in debt, not every debt collection agency plays by the rules all of the time. If you think Zinc Debt Collection is harassing you or violating other industry rules, you should complain about their actions.
If that doesn't work, take your complaint further by speaking with the Financial Ombudsman. They have the final say on Zinc Debt Collection and if they have treated you wrongfully.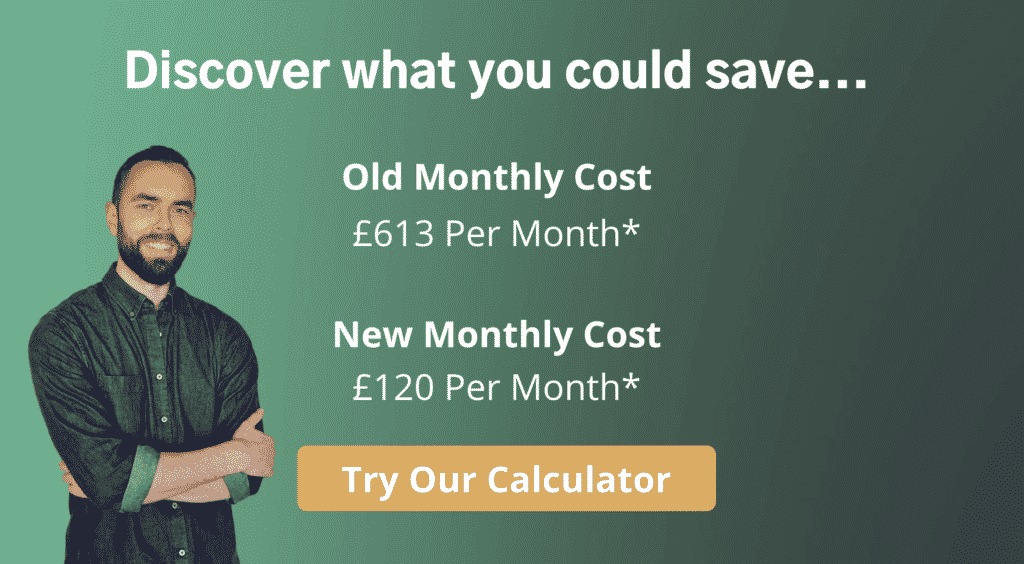 *Note: This is a real life example based on a customers' savings data in October 2020.