Amigo Loans Refund, Complaints & Claims – 2022 Guide
For free and impartial money advice and guidance, visit MoneyHelper, to help you make the most of your money.
You might not have to pay Amigo Loans and you may be due a refund!
Update: Amigo's Scheme of Arrangement is now in effect, having been approved by the court on May 23, 2022.
If you have taken out or guaranteed a loan with Amigo, you may be affected by a scheme of arrangement that ALL Scheme Ltd is proposing with its creditors.

You may be a creditor if Amigo owes you compensation. Please go to www.amigoscheme.co.uk and read the 'Practice Statement Letter' which provides important information about the process. You should do this as soon as possible.

Further, if the Scheme is approved and then you do not make your claim in the Scheme by the claims submission deadline (expected to be on 26 November 2022), you will lose your opportunity to submit a claim in the Scheme.
All new complaints should be referred directly to Amigo for consideration under the scheme. More information can be found on Amigo's scheme website.
According to Amigo, customers who have their complaints upheld will receive 41p in the pound for their full redress. This figure may vary depending on how many people complain and how many claims are upheld.
All of this is contingent on Amigo's ability to resume lending and raise funds by selling new shares. If Amigo fails to meet either of these two requirements, the proposed Scheme will be reduced to a fallback option in which Amigo will continue to assess claims but pay out less.
Amigo is expected to agree on claims in the first half of 2023, with the first payments made in late 2023.
Amigo Loans has been in the news lately for mis-sold loans and compensation. Lots of customers are finding loopholes to cancel their loans, avoid having to repay the loan – and ultimately, to get a refund. You might be able to claim compensation and an Amigo refund!
Got a specific legal or finance questions?
Sadly, I can't give out personalised advice or help. However, I can share some of my favourite services.
Currently, I use JustAnswer (an online lawyer chat service) a lot!
In fact, it's pretty sneaky but I use a little loophole where I pay £5 for a 7-day trial to talk with a lawyer or financial advisor about my specific situation.
Once I've got my answers, I simply cancel the trial before the 7-days are up.
Last time I got out of a £271 parking fine using their help!
So if you've got specific legal or financial questions, paying £5 to get them answered might be a no-brainer.
You can try it out below.
Just make sure to cancel before the 7 days are up.
It's not your fault. Complaints to the Financial Ombudsman have risen this year from 830 to 2,006, so it's safe to say that you're not alone.
Deal with your debt today and feel amazing tomorrow.
Who are Amigo Loans?
Amigo Loans is a UK loans company authorised and regulated by the Financial Conduct Authority (FCA).

They offer a number of loan products from debt consolidation loans to self employed loans, wedding loans and even guarantor loans. They have been operating since 2005 and market their products to people without a great credit record.
However, marketing to people with poor credit could cause loans to be mis-sold and may even open the door to loan refund claims. This is why lenders should always be checking their applicants' credit ratings.
How Does an Amigo Loan Work?
Customers can apply for an Amigo loan online by stating how much they need and how long they want to repay.
Amigo will then assess your credit file and reject or accept your application. You will have to agree to the loan as well as any interest and charges.

You then make monthly loan repayments over the agreed period until the debt is repaid, plus interest. One of their loan products is available to those with no credit history or bad credit.
What Is an Amigo Guarantor Loan?
An Amigo guarantor loan is a type of loan that allows you to borrow money from Amigo if they have the security of getting payments back from someone acting as your guarantor (in the event you don't pay).

The guarantor is usually a family member who trusts you to pay Amigo back. Otherwise, they will have to repay the money owed. These loans are currently available for credit between £2,000 and £10, 000 over 36 months or longer.

If you think this loan was accepted too easily, you could make a guarantor loan complaint (more to follow!).

What Is the Interest Rate on Amigo Loans?
There is an APR rate advertised on the Amigo product pages. But be aware, these rates are representative only and you may be offered a much higher rate upon application.
Are Amigo Loans in Trouble?
Yes, as of July 2021, Amigo loans are facing insolvency. A year previous Amigo Loans reported a £27 million loss due to customer complaints and compensation. The investigation cost the company over £126.8 million (!) to process last year.
What Happens If I Can't Pay My Amigo Loan?
If you can't pay back your Amigo loan, you should speak with them to explain your circumstances and a new repayment schedule.
Failing that, you should seek free debt advice from charities and look into the debt solutions available to you. There is also the chance you might be due an Amigo loan refund…
Will I Need the Help of a Claims Management Company?
You could use a claims management service to apply for an Amigo refund if you think you were mis sold a loan, but you don't have to. It is possible to claim compensation independently.
Check to see what Amigo have reported on your credit report
FREE Credit Report FOR LIFE!
I've snagged a deal for you..
Spot errors that could be ruining your credit report
Simple actions to improve your credit score
Better score, better deals
GET STARTED WITH CREDIT KARMA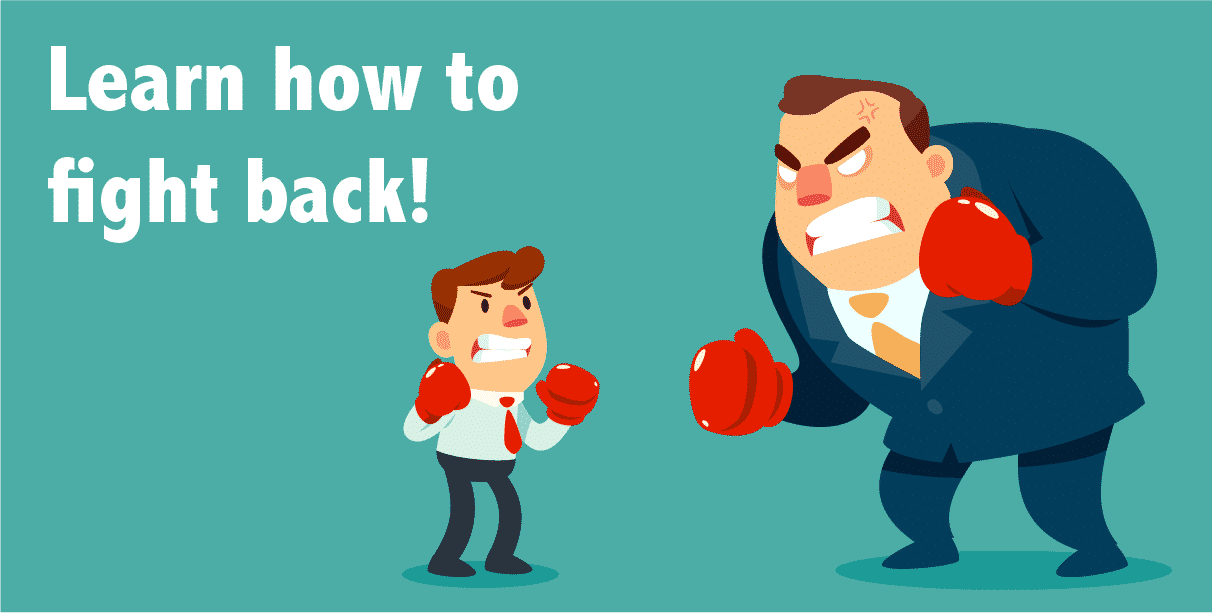 Amigo Loans Must Follow New Laws.
Illegal practices and excessively high interest rates have been uncovered by the Financial Conduct Authority (FCA) relating to numerous lenders. For example, Quickquid was fined £18 million for breaking laws.
One of the unfair practices is not conducting robust affordability checks to ensure customers can repay the loan they take out, and a number of people have successfully managed to make a claim for compensation.
You might be able to make a complaint and claim for a refund too!
Law #1: Is the Amigo Loan Affordable?
The law that has been used the most to get compensation is the affordability check law. It states that Amigo must carry out extensive affordability checks, i.e. you must be able to afford to pay it back while also paying for essentials.
Amigo cannot let you sign for a loan when you cannot make the repayments comfortably. The lender should have looked into your ability to repay in detail. This applies to self employed loans, credit loans, top ups and any other type of personal loan.
If your lender has not considered your ability to make repayments while also paying for rent, food and household bills, then they could be to blame for your debt.
Did you receive an unaffordable Amigo loan? You should make an affordability complaint and claim a refund.
Affordability complaints have a greater chance of winning compensation. Read this guide to help claim your loan refund.
Law #2: Financial Conduct Authority (FCA) Price Cap
This second law can be used to get an Amigo Loans refund, but it is more effective when argued alongside the law above.
The law relates to interest and fee caps introduced by the FCA. These laws limit what you can be charged in relation to your Amigo loan, namely:
A combined interest and fee charge cap of 0.8% per day
Default fees capped at £15 (default interest can be charged but not beyond the 0.8% per day)
An overall 100% cost cap, meaning you cannot be asked to pay more than twice you borrowed
These laws pertain to every UK lender. If you believe Amigo has charged you too much interest, you might be suitable to claim a refund with a strong case!
Law #3: Taking Your Money
A lender will typically ask permission to collect repayments with a Continuous Payment Authority (CPA). This allows Amigo to collect money from your bank, but they must inform you when they will collect each payment.
If they fail to give notice of when the payment will be collected, and you subsequently fall into a tough financial position, they are to blame and are breaking this law.
Other rules relating to CPA are:
Lenders cannot take any money if they have failed to collect two previous payments
Lenders cannot take partial payments. If you cannot pay the full amount they cannot take less to clear out your bank account (unless you give them permission)
If Amigo has broken these laws, it's time to claim for compensation!
I Can't Afford My Next Amigo Loan Payment…
If your Amigo loan was affordable, but you are not in a financial position to repay the money owed, there are still options available.
Read our key steps to stay protected for full details of what to do.
First, cancel any agreement to repay them through your bank, such as a standing order or direct debit.
Your bank may tell you to inform the lender that the direct debit is cancelled, but you have no obligation to do this.
The next thing to do is to negotiate a new repayment plan with Amigo. Explain your situation and see if you can get a reduced payment plan.
Every UK lender must treat you fairly and consider the circumstances of the situation.
Want to Claim a Mis Sold Amigo Loan Refund?
Most of these complaints are settled between debtors and their creditors, sometimes resulting in compensation. For this reason, we do not accurately know how widespread the problem is.
But we can report that the Financial Ombudsman Service (FOS) received over 10,000 objections of this nature in 2017 alone.
You might be one of the thousands of UK residents who are entitled to make a claim and get compensation. You can get a refund from any lender if they broke the law when providing your loan or collecting money.
You can claim a refund if you already repaid the loan within the last six years. And this includes any interest paid plus fees you had to pay – and possibly compensation!
Amigo loans opening times
Amigo Loans are open from 9am – 6pm, Monday to Thursday and 9am – 5pm on Friday. They are also open on Saturdays from 9am – 1pm.

If you want to make a complaint to Amigo loans it's best to call them on 01202629161 between the times detailed above.
Amigo FAQs
Is Amigo going bust?
Yes. It is likely that Amigo loans will go bust unless it is allowed to resume lending and raise equity. They are currently paying out huge sums to customers who they mis-sold loans to.
What happened to amigo loans?
Amigo loans were investigated and judged to mis-sold loans to those who could not afford it after a series of complaints from customers who experienced extremely high interest rates that they could never pay.
What will happen if Amigo loans go bust?
If Amigo loans go bust then there might not be enough money left to pay to customers in compensation.
Still not 100% clear?
Chat to a professional lawyer about your case
Grab a £5, week-long trial to get the best advice on your case.
Once you've got your answers, just cancel the service.
That's £50 of legal advice for £5!
Chat to an online lawyer now
References