BPO Collections Debt – Should You Pay? 2022 Guide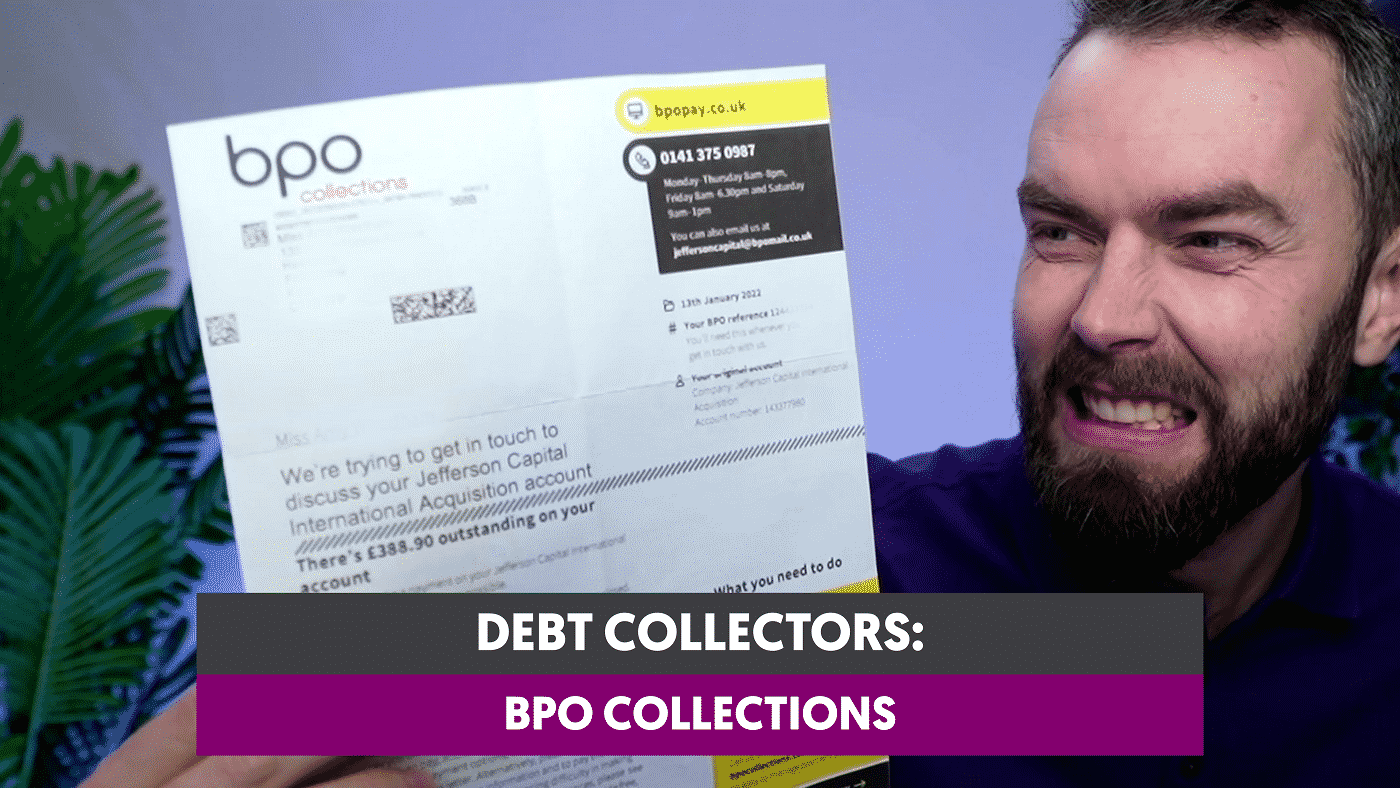 For free and impartial money advice and guidance, visit MoneyHelper, to help you make the most of your money.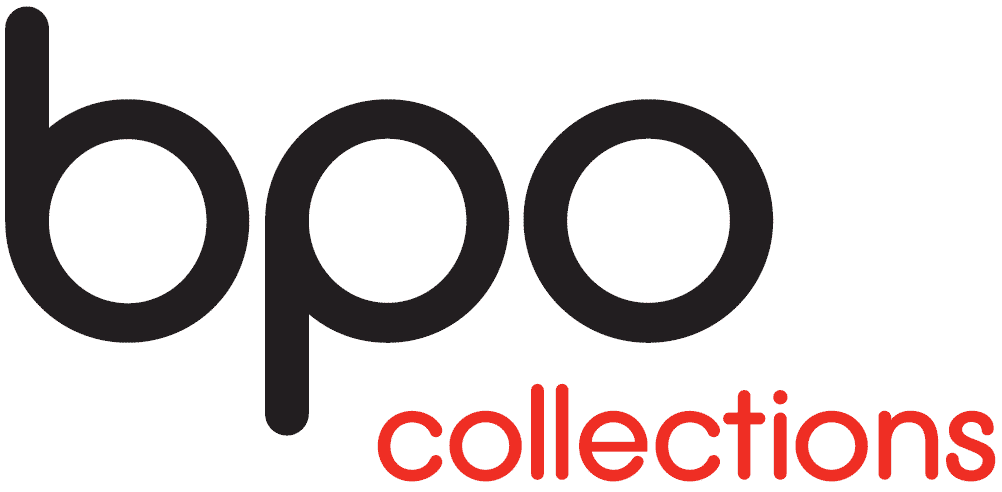 Has BPO Collections sent you a debt letter stating you owe money to one of their clients?
You're not alone! They have sent payment requests to lots of people on behalf of some of the biggest UK businesses.
Before you agree to make a payment, learn more about BPO Collections Ltd here and how to make them go away.
It's not your fault. Complaints to the Financial Ombudsman have risen this year from 830 to 2,006, so it's safe to say that you're not alone.
Deal with your debt today and feel amazing tomorrow.
Don't worry, here's what to do!
You could get rid of BPO Debt Collectors by writing off some of your debt.
There's several debt solutions in the UK, choosing the right one can take years off your debt, but the wrong one can be expensive and drawn-out.
Fill out the 5 step form get started.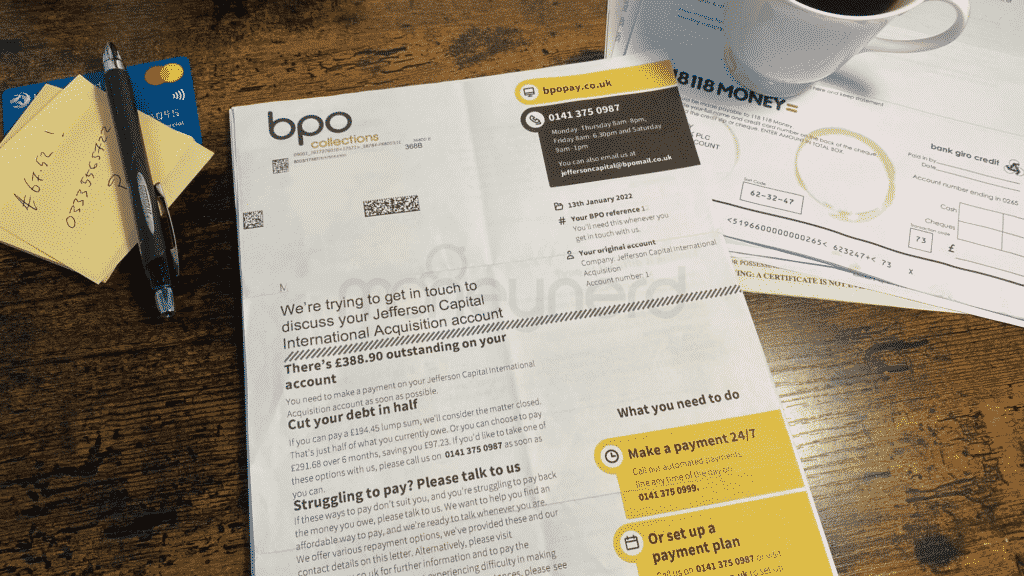 Who are BPO Debt Collections?
BPO Collections Limited is a UK-based debt recovery company that chase unpaid debts on behalf of other companies. They're based in Ayrshire in Scotland, and have been operating since 2006.
They work for a number of recognisable clients across the UK, chasing unpaid debts on their behalf. BPO Collections will send debt letters requesting payment and could threaten to take you to court.
They will offer debt repayment plans to make repaying the money owed more affordable – and even offer debt settlement offers.
BPO Collections is controlled by Prospect Financial Europe Ehf, a parent company that is based in Iceland. The parent company has no significant online presence.
Are you struggling with debt?
Affordable repayments
Reduce pressure from people you owe
Stop interest and charges from soaring
Get started
Who Do BPO Debt Collections Collect for?
BPO Collections collect debt for a number of blue-chip businesses. Their client list includes NPower, EE, TalkTalk, Virgin Mobile, Sky TV, Barclaycard, the DVLA and HMRC plus many more.
BPO Collections Ltd work for companies that do not want to spend the time or resources chasing unpaid debts from their customers. By paying BPO to do it for them, they can recover some money owed without to worry about the recovery process, legislation and time it takes.
You may not recognise BPO Collections, but you probably recognise the company they claim you owe money to.
Do They Only Collect for Blue Chip Clients?
Although a lot of BPO Collections' clients are big names that most households in the UK will recognise, they also collect on behalf of a number of smaller businesses that you may not have heard of before, including council tax debt, debts with a small credit card company (or other credit agreement) and catalogue providers. Please note that not all of the money BPO Collections manages to recover is handed back to the original creditor. They take a cut of the money for their work in tracking you down and receiving the payments from you.
In fact, it's quite common for creditors to "sell" their debt(s) to a debt collection company.
This is because while creditors specialise in giving credit to people, they don't specialise in collecting money from people who fail to pay them back. And even if they do specialise, the business requires its staff to work on other business dealings.
As a result of this, they might "sell" the debt for a lower price than what it was actually worth to a debt collection agency. Your original creditors are willing to accept the lower price because they don't want to go through the trouble of collecting the money from you.
Do HMRC Use BPO Collections?
BPO Collections is also used by HM Revenue and Customs (HMRC) to collect debts owed to this department of the UK Government. That means you could receive a BPO Collections debt notification relating to unpaid tax bills, outstanding VAT debt and overpaid tax credits. BPO is currently listed on the HMRC website as one of a handful of debt collection companies they use. If HMRC stops using BPO Collections, their website will be updated to reflect this.
If you have received a payment request letter from BPO collections, you will now need to deal directly with BPO instead of HMRC. Calling HMRC will not be able to resolve the issue. This can be frustrating, but it is better to act quick or fees and interest could be applied to the debt.
Council tax debts are owed to local councils and not HMRC – but BPO Collections also collect these types of debts.
Feeling like Chandler?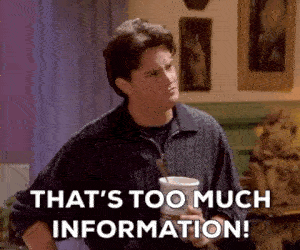 Is all this information starting to feel overwhelming? Don't panic! There's plenty of help available. You can get started below.
Are BPO Collections Legit?
Yes, BPO Debt Collections is a real and legitimate debt collection agency registered in Scotland. Their registered office address is Marina Quay, Dock Road, Ardrossan, Ayrshire, KA22 8DA.
BPO Collections is authorised and regulated by the Financial Conduct Authority, making them adhere to the Consumer Credit Act 1974 (updated 2006), and they have a CSA membership. They won business awards in 2018.
There is no question that the business is authorised to operate as a debt recovery firm within the industry. But as history tells us, just because they are authorised doesn't mean they always play by the book.
Have You Received a BPO Collections Ltd Debt Letter?
BPO Debt Collections is likely to inform you about an outstanding debt in writing. They will send a letter to the address or person who they believe owes their client money. These letters can come as a shock and cause severe anxiety. They will request payment to clear the debt on your account and may threaten court action if you do not pay, or if you do not get back in touch to discuss repayment options.
If you believe there is a mistake or that BPO has the wrong person (this can happen!), we have a trick you can use to make them realise the mistake for themselves. Read on to learn what it is!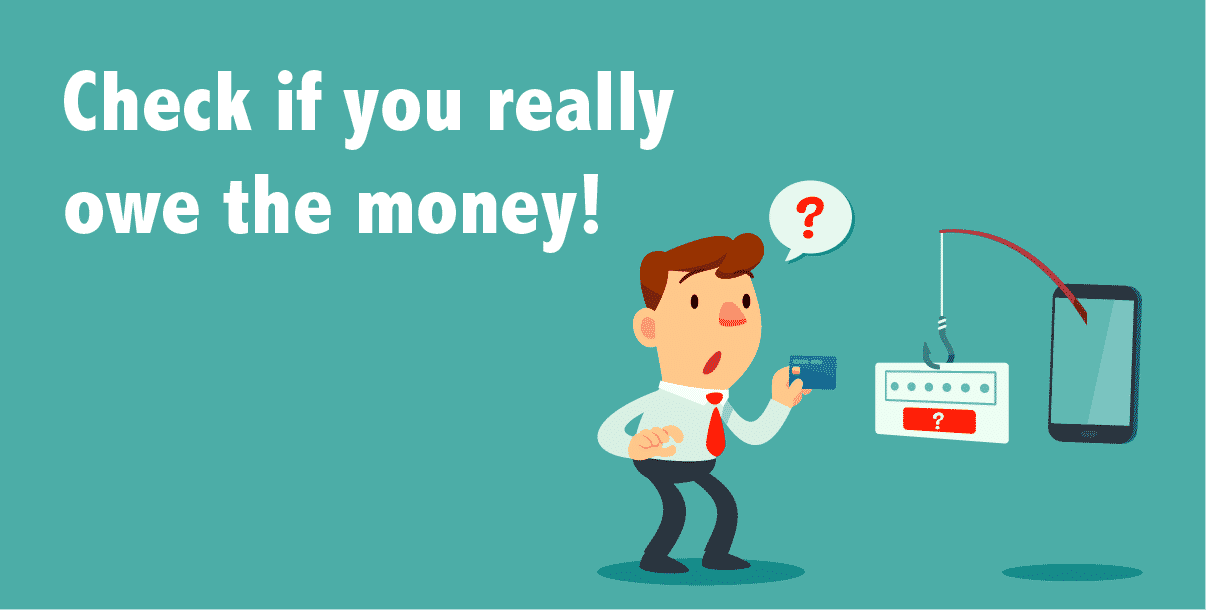 Start by Requesting Proof of the Debt
Just because a debt collection agency states you owe their client money and they are writing to collect it doesn't make them right. The onus to prove the debt is on them – not you! Most debt collection companies hope that debtors pay up quickly to avoid them putting in the hard yards.
But in fact, they must provide you with a copy of the agreement which you did not stick to. In other words, they must provide proof why you owe the debt, such as an unpaid utility agreement or an outstanding credit agreement.
Requesting proof is recommended even if you recognise the debt. If they can't prove it there is no obligation for you to pay.
To request proof, send BPO Collections a letter asking for the full details of the debt and its origins (and keep the letter in case the case goes to court!). You can use our template letter to help you do this!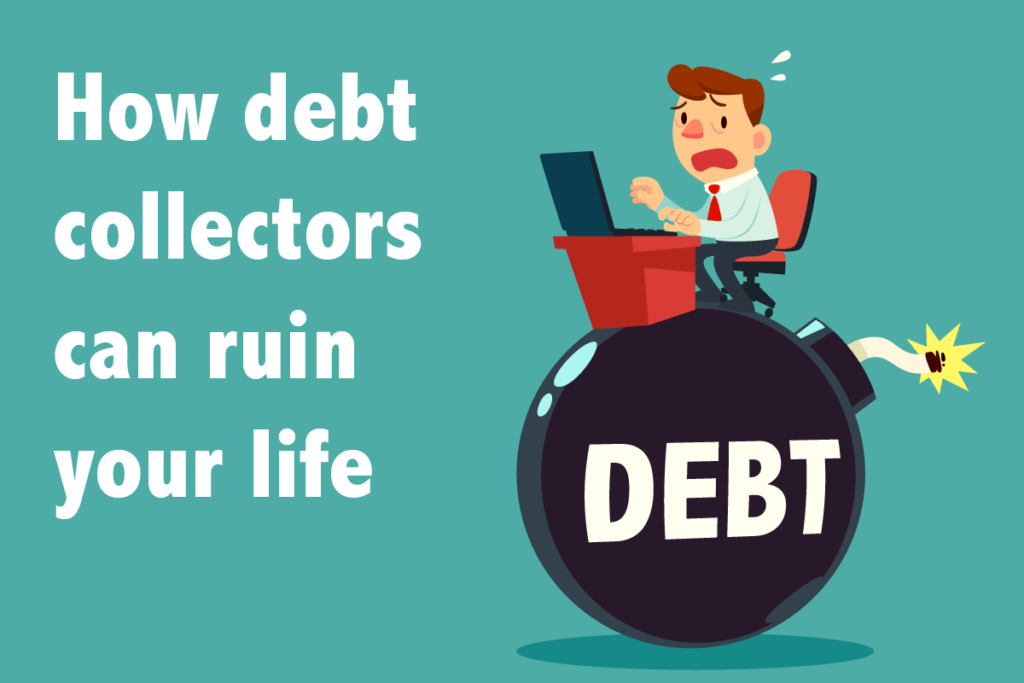 Debt Collection Agencies and Mental Health
We think it is appropriate to mention mental health and debt collection practices. Numerous studies and stories come out into the media reporting declining mental health among people in debt in the UK.
Some studies have even suggested that 50% of people with money problems relating to debt will consider suicide.
If you are experiencing any mental health issues because of debt collection agencies, you should seek help from a debt charity. They can support you, provide more helpful information and offer money advice for managing debts.
If BPO Collections is found to be the cause of your mental health decline, they could even support an official complaint to the FOS.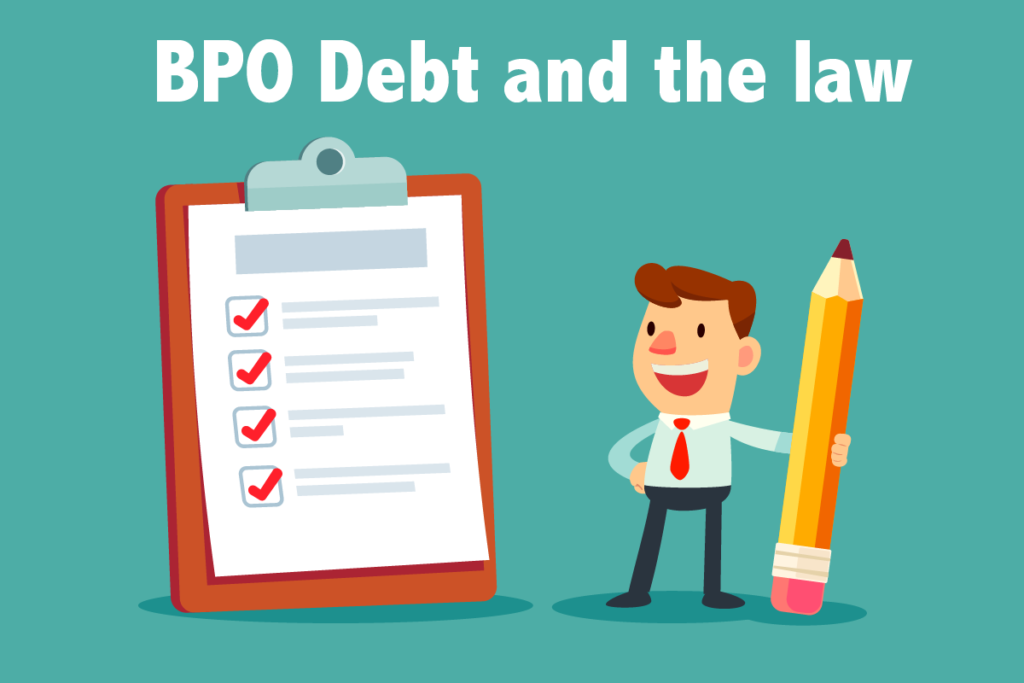 How BPO Collections Ltd Must Operate
Industry regulators have tried to improve practices across the industry to safeguard debtor welfare and prevent mental health problems.
Some of the laws that BPO Collections and other debt collection agencies must abide by include:
They must never be aggressive or deceive debtors into payment

They must provide debtors time to analyse their options

They must be understanding of difficult money problems

They must consider the circumstances when negotiating a repayment arrangement

They must never make empty legal threats

They must never pretend to have powers they do not
If you believe that BPO Collections has not acted as they should, you could make a complaint.
The next section will look at some behaviours you certainly should be complaining about!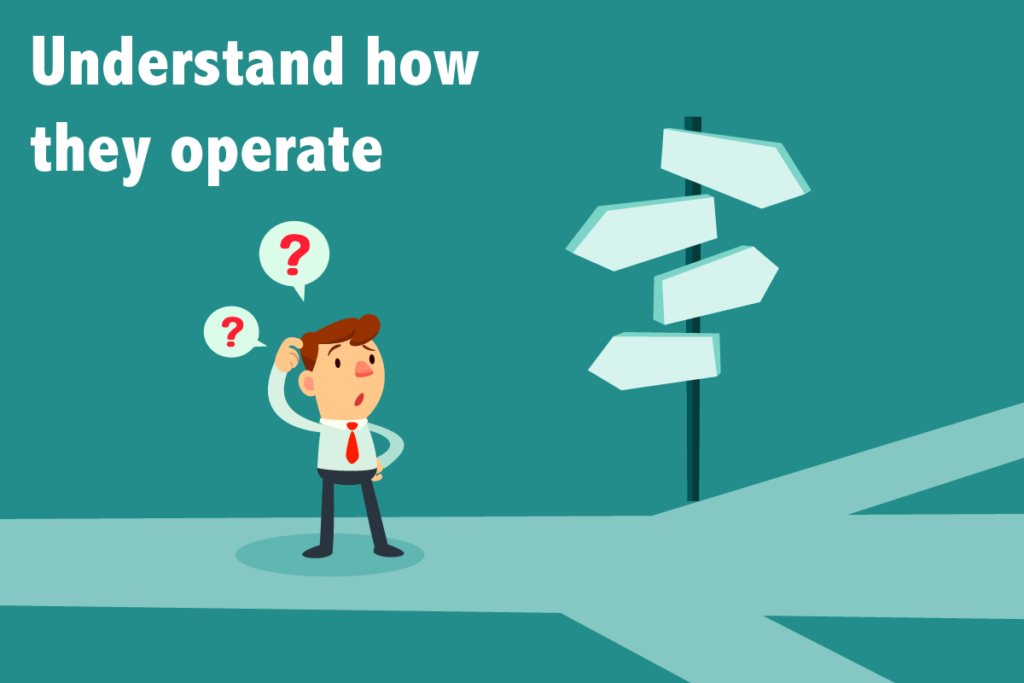 Watch Out for these Behaviours (You Should Complain!)
If you notice BPO Collections do any of the following techniques when chasing your debt, you have a right to complain.
Aggressive Call Staff (wanting a bonus!)
Some businesses that chase you for unpaid debt will incentivise their staff with commission and bonuses. It may be the case that BPO staff are trying to pursue your payment so they can make more money themselves.
If this is the case, they may become more aggressive and rude when you refuse to agree to one of their repayment arrangements.
Frequent Calling and Silent Calls
Frequent calling is a type of harassment and is a criminal offence. You should keep a record of how many times you get called and when, as this will support an official complaint.
Another disturbing tactic is to call you and remain silent on the phone, which again is a crime.
If you are feeling down because of frequent calling, you can seek advice from our staying sane with debt guide!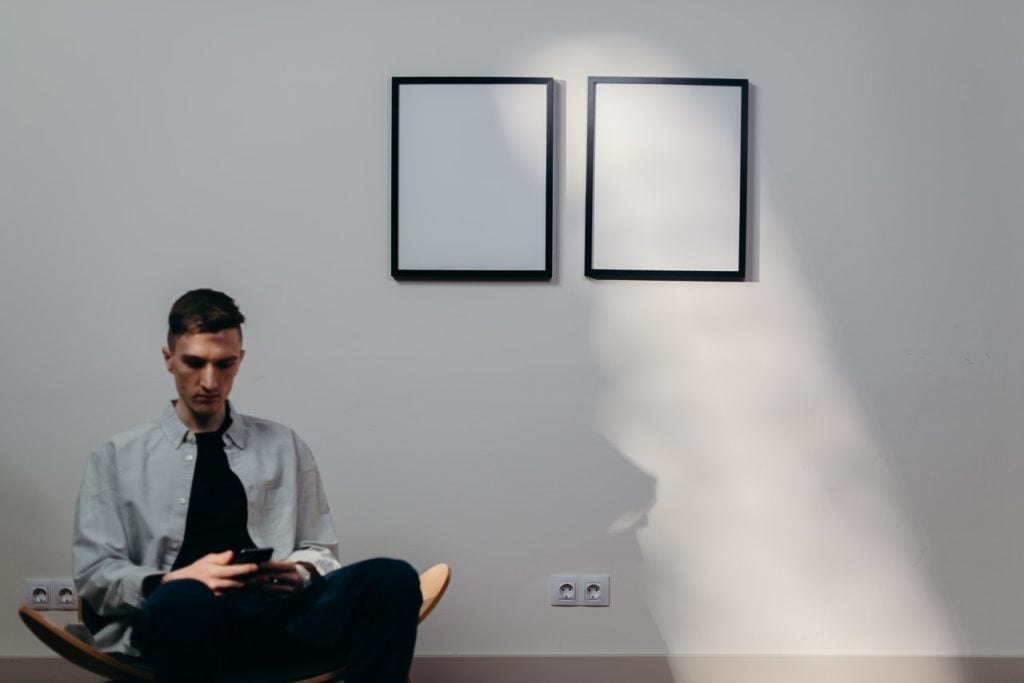 Keeping on the Pressure
There are many ways that BPO could keep the pressure on to get you to give in and pay.
Remember, the aforementioned regulations state that they must give you time to weigh up your options. There is no set time but they cannot keep contacting you every day.
A strategy they may use is repeated calls where the caller is extremely aggressive. Then, another person calls you who is friendly, considerate and charming.
They use the friendly caller as the person to wear you down, as a significant contrast to who else could call after them
Revealing Your Debt to Others
One of the biggest offences is revealing information any details about your debt to others. It breaks lots of laws, including data protection and privacy.
Agencies may reveal that you have a debt to a family member, friends and people at work. This is a big deal and should be reported to the Financial Ombudsman Service immediately.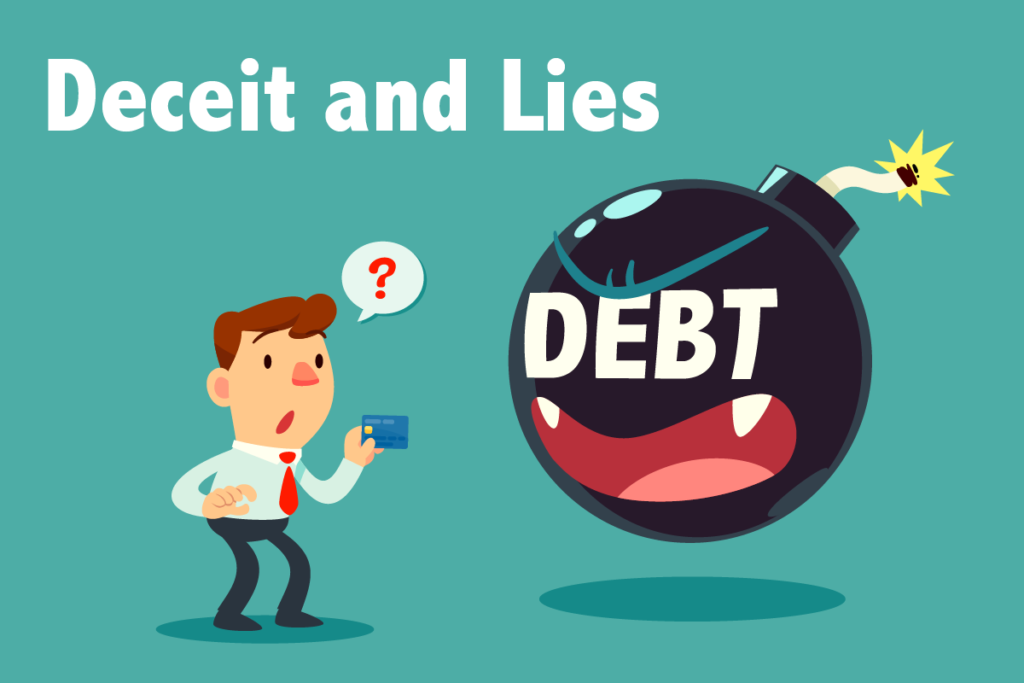 Lying to You
Lying is another crime committed by debt recovery teams.
The biggest lie of all is to pretend that they have the same powers as bailiffs. BPO Debt Collections is not a bailiff team, they are more like an administration company that tries to recover payment with letters, and maybe court action.
If they tell you they could come inside your home to repossess items, they are committing an offence.
Free Debt Collection Advice
If CPO Debt Collections proves that you owe the debt, you could try to negotiate a repayment plan with them. Their website states that customers can be provided with an affordable way tog et out of debt by discussing it with them. But before you call, it could be more advantageous to discuss your situations with a debt charity. If you owe a debt to anyone in the UK, debt charities can provide free debt advice on what to do.
They may even offer better alternatives that a CPO Debt collection repayment plan.
What Alternatives Debt Solutions Exist?
There are lots of ways to escape your debt. The best solution will depend on how much you owe, how many debts you have and how much you can afford to repay each month.
Here are some examples of other solutions:
Debt Relief Order – this is ideal for people without a big income or someone with debt on benefit payments. It stops debt collectors from contacting you for 12 months year. If your finances do not improve within this year, your whole debt can be written off.

Debt Management Plan – usually arranged by some debt charities for free, a DMP is similar to what you would agree with debt collectors yourself directly. However, these can be done on your behalf without the stress or anxiety of calling. Sometimes charities can secure better repayment arrangements with frozen interest.

Bankruptcy – the nuclear option is typically looked down upon, but it might just be the best way of escaping your debt collectors.
See our debt solutions page for information on the best ways to fight back against debt collectors in the UK. And stay on our site for free money advice, too!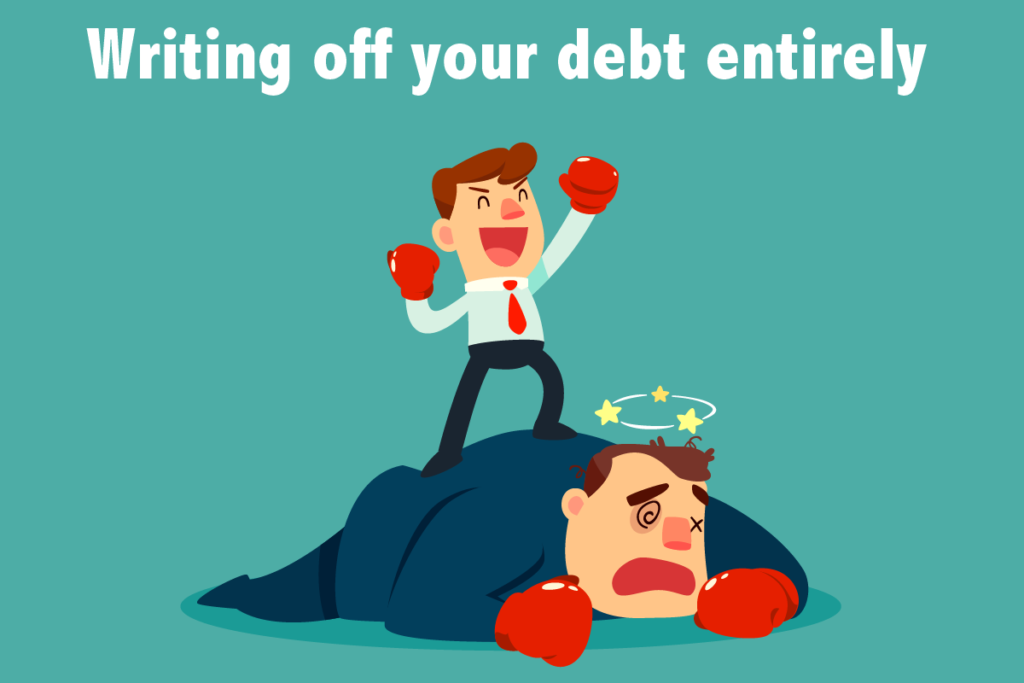 Can I Get BPO Debt Collections to Wipe the Debt?
Wiping some of your debt is not straightforward – but it is possible.
BPO Debt Collections could agree to one of the alternative solutions which wipe off some of your debt.
Arguably the most popular in the UK is a Trust Deed or IVA. These are long-term debt solutions for big debts that get repaid over five or six years. Once the timeframe is up, any remaining money is wiped.
You can learn more about IVAs here!
Another way to pay off some of your debt and get the rest wiped off by BPO Debt Collections is to make them a settlement offer. This is when you offer to pay most of the money is they agree to wipe off what is remaining.
BPO Collections advertise settlement offers on their website, which is good news.
The not-so-great news is that a settlement agreement will show on your credit file as a debt that wasn't completely paid off.
This means your credit file score can go down and it can be harder to get credit in the future, including mortgages.
Contact Info for BPO Debt Collections
Company Name: BPO Collections Limited
Other Names: BPO Collections
Address:
Marina Quay,
Dock Road,
Ardrossan,
Ayrshire,
KA22 8DA
Phone: 0141 375 0900
Fax: 0141 762 3672
Website: www.bpocollections.co.uk
Email: [email protected]
Monday – Thursday: 8:00 am – 8:00 pm
Friday: 8:00 am – 6:30 pm
Saturday: 9:00 am – 1:00 pm
Numbers BPO call from:
01413 750 925
01413 750 928
01413 750 991
01413 750 900
BPO Debt Collections FAQs
Do I need to pay BPO collections?
Yes and No. If you are certain the debt is yours and you can afford to pay then yes you do need to pay them. If the debt is not proven to be yours or it's older than 6 years then you do not need to pay them.
Who are BPO Collections Ltd owned by?
Prospect Financial Europe Ehf – an Icelandic limited company – has significant control of the business.
What companies use BPO collections?
The companies that use BPO collection include: SKY, AA, Talk Talk, Barclaycard and many more…
Are BPO Collections Limited financially regulated?
BPO Collections Ltd is regulated by the Financial Conduct Authority with the registration number 712058. The business is in the name of Graham Rankin.
How can I pay BPO?
You can pay BPO by using a credit or debit card online or over the phone. They also offer online banking services and accept cheques.
Does BPO Collections Ltd work for HM Revenue and Customs?
BPO Collections Ltd is listed as being used by HMRC as of 2021. Once HMRC has passed a debt to BPO Collections Ltd you should contact BPO instead of HMRC.
What happens if you ignore debt recovery agencies?
If you choose to ignore a debt letter or refuse to pay, BPO could apply for a judge to enforce the debt. If you ignore the judge's request to pay, you could then face bailiffs.
Will BPO Debt Collections take you to court?
Debt collectors will use legal action to recover payments most of the time. If the debt is insignificant, they may not. At court, they will hope the judge reviews the details of the case and issues a County Court Judgement, which is a court order for you to pay the debt owed.
What happens if I ignore a County Court Judgement (CCJ)?
Ignoring a County Court Judgement means ignoring a judge's request for you to repay the debt. In such an event, the courts may grant permission for bailiffs to be used to repossess your valuable items. These will then be sold to pay off the debt.
Are BPO Collections bailiffs?
No, they are not bailiffs and do not have the same legal powers. If you ignore a County Court Judgement, they would have to employ bailiffs to come to your home.
Can BPO Collections Ltd come to your house?
BPO Collections might send field agents to your home, but you don't have to talk to them or let them on your property. This is the case even if you have been issued with a County Court Judgement (they are not bailiffs!).
Will BPO Collections Ltd give up?
They will not give up chasing the debt until it becomes Statute Barred, usually six years after you went into debt or made the last payment on it.
Can a debt be too old to collect?
Statute Barred is the only time a debt becomes too old, which takes a minimum of six years. Sometimes a debt cannot become Statute Barred, such as if it has already had a CCJ issued on in the past.
How do I contact BPO Collections Ltd?
BPO Collections Ltd have two different phone numbers, one dedicated to debts for specific organisations and one a general number. Neither of these numbers is a free number. The website has a live chat feature you can use.
How do I pay BPO Collections Limited?
To make a payment to BPO Collections you can do so by making a phone call to their office or on their website. You will need your reference number and account information to hand. Common payment methods are accepted, including direct debit, credit card, debit card or bank account transfer. The number to call for payment over the phone is 0141 375 0900. More information about paying your BPO debt is available on their website. If they take payment from your bank account without your consent, you should report this to the Financial Ombudsman and the Financial Conduct Authority.
References
CONC 7.3 Treatment of customers in default or arrears (including repossessions): lenders, owners and debt collectors
CONC 7.9 Contact with customers
Are you struggling with debt?
Affordable repayments
Reduce pressure from people you owe
Stop interest and charges from soaring
Get started