Consequences of Not Paying Phone Contract UK (2022)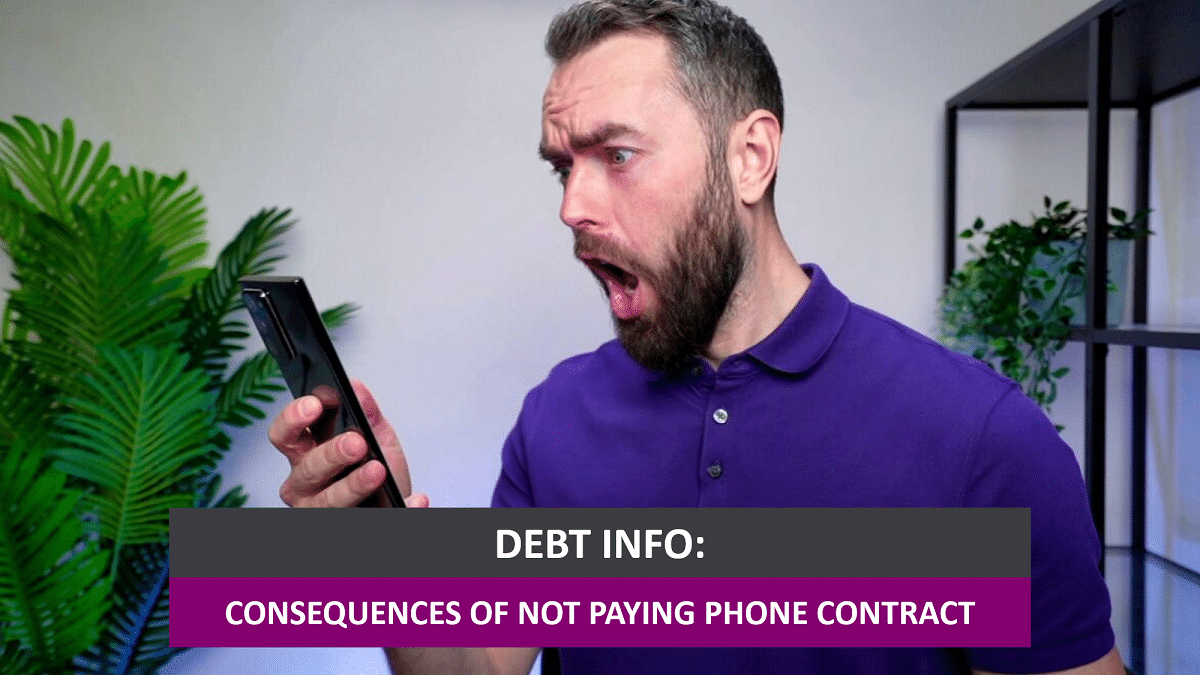 For free and impartial money advice and guidance, visit MoneyHelper, to help you make the most of your money.
What are the consequences of not paying your phone contract in the UK? Mobile phone contracts are a non-priority debt, but that doesn't mean you can avoid paying them.
Learn what will happen if you do not pay your mobile contract and related questions, such as can you go to jail for not paying your phone contract? We reveal all below.
Don't worry, here's what to do!
There are several debt solutions in the UK that can be used to improve your finances. Choosing the right way to tackle your debt could save you time and money, but the wrong one could cause even more harm.
It's always best to find out about all your options from a professional before you take action.

Fill out the 5 step form to get started.
What really is a phone contract?
A mobile phone contract is an agreement to make monthly payments for a fixed period, usually one or two years. In exchange you will receive a mobile phone and a fixed amount of text messages, calling minutes and data each month. Note that it is a signed contract and you must keep to the repayment terms.
What happens if you don't pay your phone plan?
If you do not pay your phone contract you will go into arrears and receive payment reminders and possibly be disconnected from the service. If you still do not pay, you may be chased by debt collectors or taken to court for a CCJ forcing you to pay. And if you still don't pay, the phone company might even use bailiffs or try to make you bankrupt.
We explain the consequences of not paying your phone contract (UK) in more detail below:
Your account goes into arrears
As soon as you miss a payment your mobile contract goes into arrears. Your provider may charge you fees for going into arrears. Expect to receive calls, text messages or letters asking you to catch up.
Disconnecting your service
If you do not make arrangements to repay or miss further payments, your provider could disconnect your service until you have paid. This may even happen after the first missed payment.
Passing or selling the debt to a debt collection agency
If no payments are made and the account falls into bigger arrears, the mobile company may chase you for the money and start recording defaults on your credit file. Or they may sell the debt to a debt collection agency, which will do the same. These companies are not bailiffs.
Applying for a County Court Judgment (CCJ)
If there are still no arrangements to clear the arrears, the mobile provider or debt collection company could take you to court. A judge will issue you with a CCJ forcing you to pay or make arrangements to pay.
Permission to enforce the CCJ
If no arrangements are made after a CCJ has been issued, the company could ask a judge to enforce the debt. This may include the use of bailiffs who can come to your home and repossess valuables. There will be expensive bailiff fees to pay at this point – on top of your growing arrears.
Making you bankrupt
If your arrears have grown beyond £5,000 the mobile provider could try to make you bankrupt, which can have a devastating effect on the rest of your financial life.
Are you struggling with debt?
Affordable repayments
Reduce pressure from people you owe
Stop interest and charges from soaring
Get started
What to do if you're in phone contract arrears
If you are in mobile contract arrears you should not try to hide from the problem. Doing so will only make things worse, as illustrated above. You should speak with your contract provider and try to negotiate an affordable repayment plan. If you have delayed doing this, you might have to negotiate repayments with the company's debt collector.
At the same time, you should consider reducing your mobile package to a cheaper tariff. You could reinstate your previous package once the arrears have been repaid if you feel that it is necessary.
When negotiating a repayment plan, make sure you only commit to repayments you can afford. Do not agree to repayments you cannot keep to as it may make things worse in the long run. People who cannot agree or have more debts should speak with a debt charity. They could arrange a suitable debt solution on your behalf, which makes getting out of debt affordable and might even write off some debt for you.
Getting help dealing with phone arrears
When you get help with phone contract arrears from a debt charity, all your communications are completely confidential. You should call with your monthly budget already worked out, as the adviser will assess your specific finances before recommending a debt solution.
They could recommend one of many different solutions based on your circumstances. On many occasions, the debt charity will negotiate with creditors and set up the debt solution on your behalf. And all of this is provided to you free of charge.
Feeling like Chandler?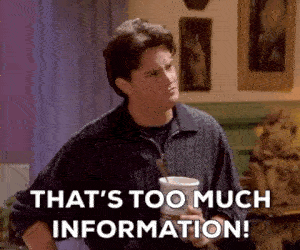 Is all this information starting to feel overwhelming? Don't panic! There's plenty of help available. You can get started below.
Can you go to jail for not paying a phone contract?
It is extremely rare or impossible for someone to be sent to jail for not paying their debts, especially a phone contract. This only really happens in rare situations when people cannot or refuse to pay council tax arrears or debts with HMRC.
Consequences of not paying your phone contract UK (Quick summary)
The consequences of not paying your phone contract range from disconnecting your service and being chased by debt collectors to making you bankrupt. You won't be sent to jail for not paying your phone bill. How severe the consequences will depend on whether you make arrangements to repay.
More help dealing with phone debts
We have plenty more free guides that you could benefit from if you have phone debts. For example, those that owe O2 money should read our dedicated O2 debt guide. Browse the MoneyNerd blog for more help and use our website search bar to find what you're looking for quickly.
Are you struggling with debt?
Affordable repayments
Reduce pressure from people you owe
Stop interest and charges from soaring
Get started