County Court Bailiff Warrant of Possession – Quick Summary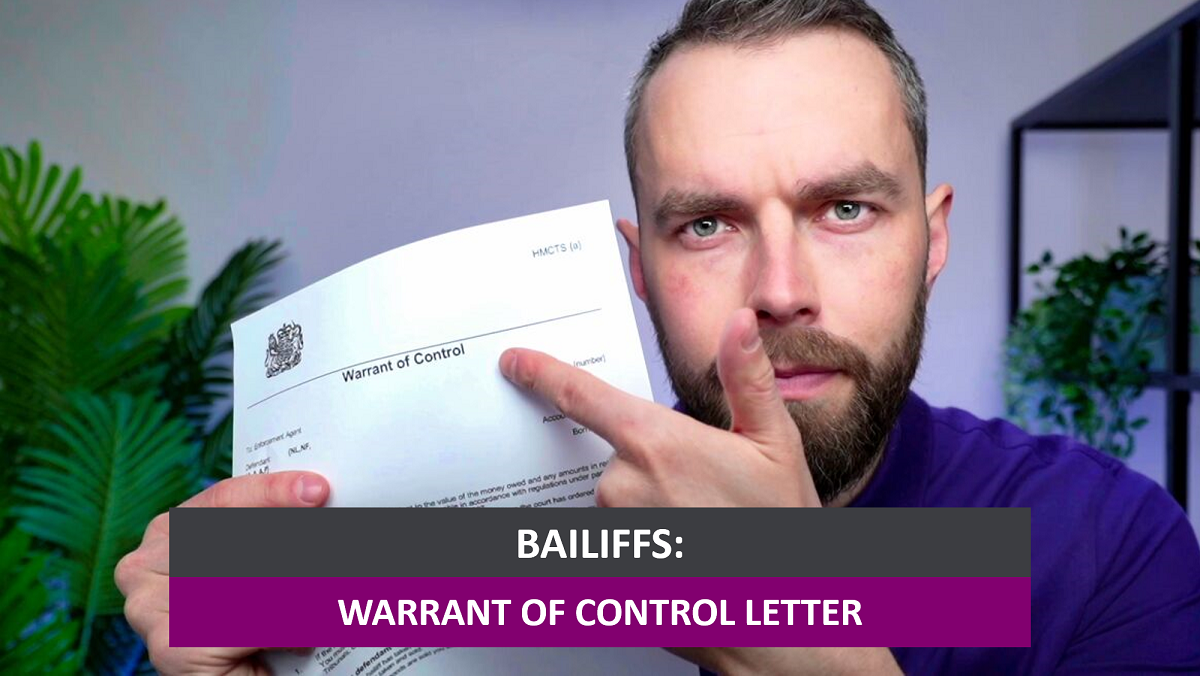 For free and impartial money advice and guidance, visit MoneyHelper, to help you make the most of your money.
Want to know more about the county court bailiff process when issued with a possession order or warrant for possession?
This guide is for disgruntled landlords and struggling tenants in arrears across England and Wales.
Understand more about county court bailiffs, the rules and the procedure they follow for property evictions here.
Worried about your debts? Here's what to do!
There are several debt solutions in the UK that can help you take control of your debts.

Choosing the right way to tackle your debt could save you time and money, but the wrong one could cause even more harm.
Fill out the 5 step form to get started.
What is a possession order?
A possession order is a decision from a court that allows a landlord to take back possession of their property. A landlord will usually apply for the order because their tenants are in rent arrears.
The landlord cannot just kick the tenant out of the property; they must get a possession order granted from the courts first. The order will state a date that the tenants must leave. The notice is typically between 14 and 28 days after any court hearing or decision.
In some circumstances, the judge may reject the landlord's claim because they have acted inappropriately. A hearing gives the tenant the chance to claim any wrongdoing by the landlord.
The judge may apply a suspended order, meaning the court gives permission for the tenants to continue living there but they must pay the rent.
Are you struggling with debt?
Affordable repayments
Reduce pressure from people you owe
Stop interest and charges from soaring
Get started
How do you enforce a possession order?
Hopefully, the tenants will go ahead and leave by the date in the possession order. The landlord can then take further legal action to get the tenant to pay any money owed. But if they don't, landlords can ask the court to issue a warrant of possession, which will give a new eviction date. The difference is that the warrant for possession can be enforced with a bailiff, also known as an enforcement officer.
To apply for a possession warrant, landlords must fill in Form N325. You can get help with this form from a debt advice charity or organisations like Shelter. Bailiffs will attend the property on the eviction day and use a locksmith to seize possession if needed – and to change the locks straight after.
Landlords usually attend as well but keep away from the bailiff procedure for their personal safety in case the tenants become aggressive. An alternative way to get back possession of a property if the possession order has been ignored is to transfer the case to the high court.
Once successfully transferred, high court enforcement officers can enforce the eviction, which tends to be somewhat quicker.
Warrant and possession order costs
The standard possession order process is charged at £355, but a judge can pass any of your legal fees to the tenant.
There is an accelerated possession order to remove tenants, which costs the same fee as the standard process. It can only be used if you are not claiming rent arrears and the tenants have ignored your Section 21 Notice.
You can learn about the Section 21 and Section 8 notices here. Any person transferring a county court possession order to the high court will have to pay £66.
Applying for a warrant for possession will cost £121.
How long does it take to get a bailiff warrant for possession?
The average timeframe to get a warrant of possession is around ten weeks. However, this may change in light of the COVID pandemic and other factors, such as eviction bans.
How long does an accelerated possession order take?
An accelerated possession order can take between six to ten weeks in normal circumstances. However, at the time of writing, the service and your hearing may be delayed due to the pandemic.
How long does a possession order last?
A possession order remains active for six years after it is granted. During these six years, you can ask request a warrant for possession or have the matter transferred to the high court.
What happens when the bailiffs come to evict you?
With a warrant, the eviction process begins with an enforcement agent providing two weeks' notice of the planned eviction date. The notice is usually sent in a clear envelope to anyone named on the original order for possession and "any other person" residing in the housing.
On the day…
The agents will arrive between 9am and 5pm if they are from the county court. If they are from the high court they can turn up in unsociable hours – early morning and late at night.
They will ask you to leave and for you to hand back the keys. They will give you reasonable time to remove your belongings, but you should have these mostly prepared to relocate. You can ask them for identification first.
If you leave belongings behind, the landlord must keep them stored until you make arrangements. But you can be charged if you do not relocate them soon after.
The enforcement officer may use a locksmith to open the doors when a tenant is refusing to leave. Having a locksmith on hand is useful because it then allows the landlord to change the locks of the property afterwards.
How long do bailiffs take to evict a tenant?
Bailiffs are like most service providers and cannot provide their services instantly or the next day. Landlords may have to wait over a month for a county court bailiff to become available to enforce the warrant. A high court enforcement service will usually be quicker. Execution of the warrant and eviction will happen in the same day.
When your landlord doesn't need a possession warrant
There is one scenario when your landlord may not need to apply for possession or get a warrant. This is when you live in the same accommodation as your landlord, i.e. inhabiting the same property.
In these situations, speak to Citizens Advice for guidance.
I'm going to be homeless – help!
As soon as it becomes apparent that you will lose your home – act!
Speak with your local council to apply for emergency housing. As part of the Homelessness Reduction Act 2017, they can help. Do this when you receive the initial notice rather than waiting for the bailiff to turn up.
Contact charities like Shelter for more advice!
FAQs
Can County Court bailiffs evict you?
Yes. County Court bailiffs can evict you if you fail to pay or refuse to leave the property by the end of your eviction notice.
Can County Court bailiffs force entry?
Yes and no. If you fail to pay, communicate or leave the premises by the end of the eviction notice, bailiffs can force entry through hiring a locksmith in order to get you to leave.
What happens when a possession order is granted?
If a possession order is granted the tenants normally leave the property by themselves, if not a bailiff can be used to remove the tenant from the property.
Are you struggling with debt?
Affordable repayments
Reduce pressure from people you owe
Stop interest and charges from soaring
Get started