Drydensfairfax Solicitors Debt – Should You Pay? 2022
For free and impartial money advice and guidance, visit MoneyHelper, to help you make the most of your money.
Avoid Having to Pay Drydensfairfax Debt Collectors!
Has Drydensfairfax Debt Collection been in touch to request a debt payment?
Our guide will help you take on Drydensfairfax Solicitors, lodge a complaint and might even get you off having to pay a penny.
Use this free guidance to pull no punches when dealing with this law firm.
It's not your fault. Complaints to the Financial Ombudsman have risen this year from 830 to 2,006, so it's safe to say that you're not alone.
Deal with your debt today and feel amazing tomorrow.
Don't worry, here's what to do!
You could get rid of Drydensfairfax by writing off some of your debt.
There's several debt solutions in the UK, choosing the right one can take years off your debt, but the wrong one can be expensive and drawn-out.
Fill out the 5 step form to get started.
Who Are Drydensfairfax?
Drydensfairfax Solicitors is a trading style of Drydens Ltd, which was taken over by Arrow Global Limited in 2019.
Drydensfairfax is a company that works in the debt collection industry to recover unpaid debts to their clients.
They will contact UK residents who owe their clients money just like any other debt collection agency, and they may threaten legal action if you fail to pay or agree to a repayment plan.
Their clients are diverse. They may be chasing you for money owed to credit card companies, banks, utility providers or even other debt companies.
Are you struggling with debt?
Affordable repayments
Reduce pressure from people you owe
Stop interest and charges from soaring
Get started
Are Drydensfairfax Solicitors Credible?
Yes. Drydensfairfax Limited describe themselves as a large regulated law firm that specialises in the recovery of consumer debts for high street banks, building societies, businesses and the government. They are regulated by the Solicitors Regulation Authority and are also authorised and regulated by the Financial Conduct Authority. They are a credible legal company.
They claim to try and build customer relationships to help you pay off the debt, although there is no proof of this.
Why Has Drydensfairfax Debt Collection Contacted Me?
Have you received a letter from this debt collector? I'll buy it off you for £5
Drydensfairfax Solicitors will send you a letter asking you to pay the debt. Even though it is Drydensfairfax that sent the letter, you do not owe Drydensfairfax the original debt. They have simply been employed by the credit cards lender or other company that you owe the money to. You will have to deal directly with Drydensfairfax from now on.
The letter you receive could be full of debt collection threats, such as legal action. It is true that they could ask a judge to issue a County Court Judgment which makes you legally responsible for paying, but there are things you can do before it gets to that.
Drydensfairfax must give you time to think and seek debt advice.
But before you panic, there is a reply you can send which puts the ball back in Drydensfairfax's court – read on!
Feeling like Chandler?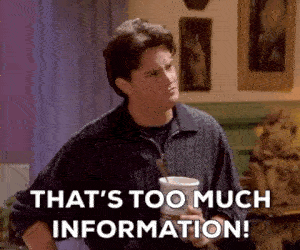 Is all this information starting to feel overwhelming? Don't panic! There's plenty of help available. You can get started below.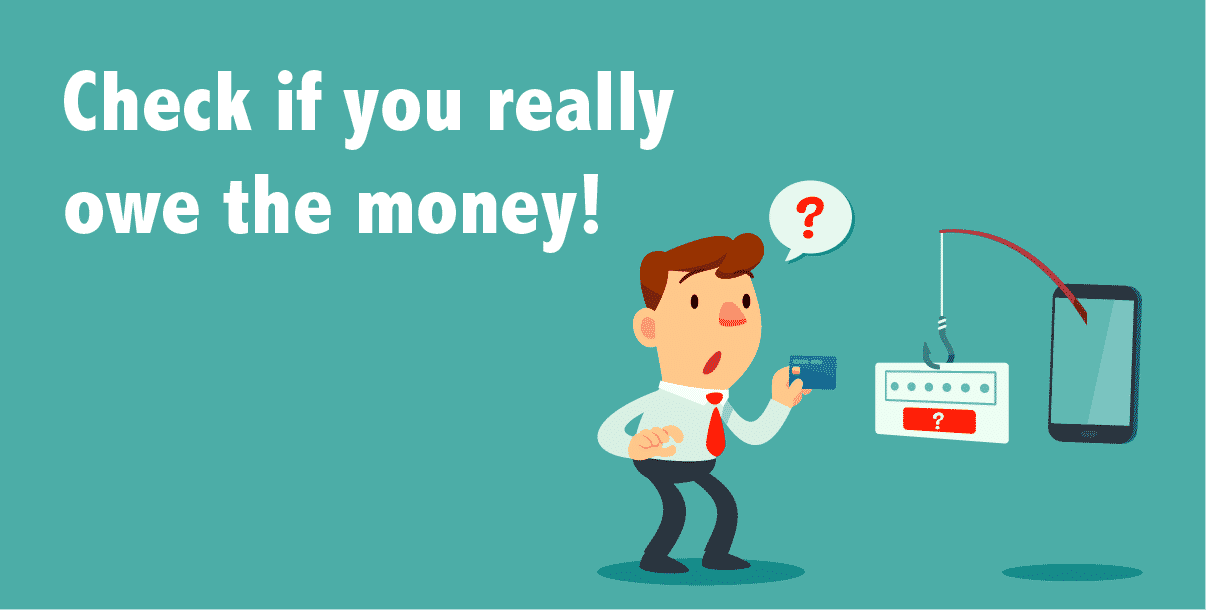 Make Drydensfairfax Prove You Owe the Debt
You do not have to pay a debt until it has been proven that you owe the debt. If Drydensfairfax has asked you to pay by saying you owe the money without proving you do, it is time to make them work. By sending a letter asking them to prove the debt, it is now Drydensfairfax's obligation to supply you with proof.
You can use this letter template to ask for proof with confidence. Download the form and add your own details and reference number if applicable. You'll then be able to request the proof and wait to see if Drydensfairfax replies.
If they do not provide proof, you have no obligation to pay. It could take them a while because they will have to go back to their client and ask them to supply it, which buys you further thinking time. This is why you should always ask debt collection agencies for proof, even if you know about the debt. We have added their contact details near the end of this post.
Drydensfairfax Solicitors Proved it, What Now!?
It might take some time, but Drydensfairfax could reply to your letter with proof and continue to request payment. They are likely to offer you payment options to spread the repayments out over time, which could include interest.
This could be a good option, but it all depends on your personal circumstances.
Other solutions could save you money and time. See our debt options page to read about the other ways to get out of debt.
Whatever you do, do not ignore Drydensfairfax, especially after they prove you owe the money.
How Must Drydensfairfax Solicitors Treat Me?
When locking horns with Drydensfairfax, it helps if you know your rights. The law states how Drydensfairfax must act and behave when trying to recover debt from you. They must:
Not apply pressure or become aggressive
Not make legal threats that are not likely to happen
Not pretend they are bailiffs or are able to get a warrant
Not make phone calls, email or send text messages if you ask to be only contacted with letters
Not make frequent phone calls that could amount to harassment
Reply to your complaint in good time
Provide information about debt support and advice
Consider your personal situation when offering a payment plan
Customer service representatives should be clear and never mislead
Their website does state they are adapting their processes in line with regulation changes due to the coronavirus.
3 Reasons to Make a Complaint About Drydensfairfax Debt Collectors
You can complain about Drydensfairfax if they break any of the regulations mentioned above. This should be done directly and if the matter is not resolved, you should then complain to the debt collection agency Ombudsman.
Here is what to look out for and keep a record of if you make a complaint.
Aggressive Call Centre Workers
Sometimes the call centre staff of debt collection businesses will be aggressive because they are working for commissions and bonuses on your payments. It is now in their financial interest for you to pay and they could get angry or threatening. The customer service workers at this law company are not as likely to be working for a commission, but look out for aggressive behaviour.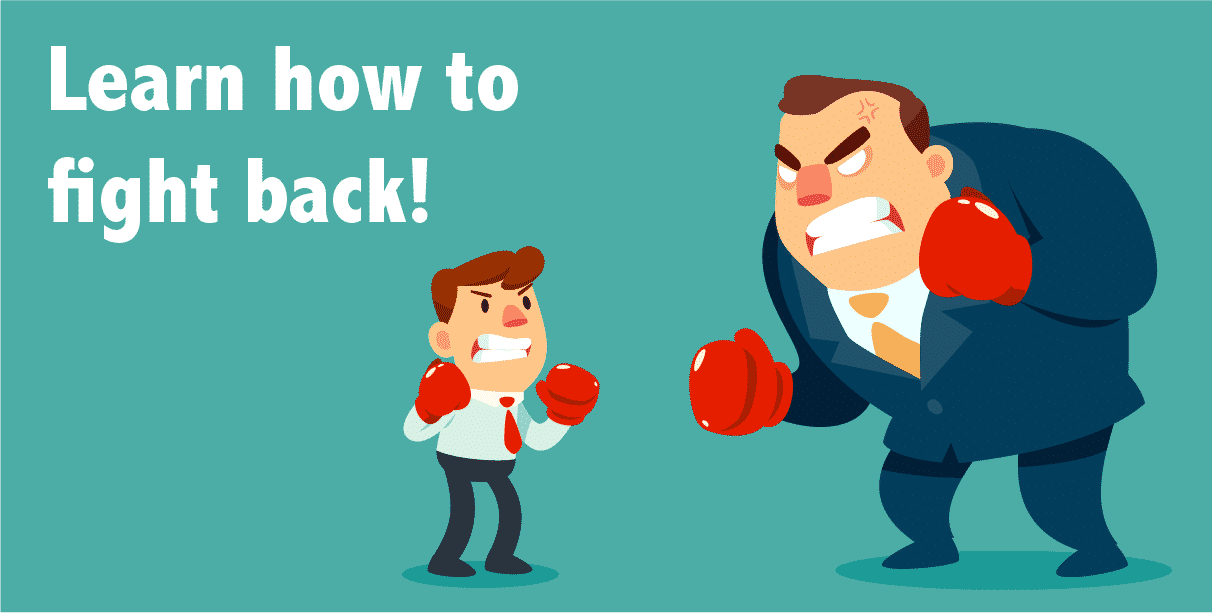 Automated and Silent Calling
Calling too often may be seen as harassment, but some companies will do this using automated calling software. They may even call you and remain silent as a form of intimidation designed to wear you down and make you give in and pay.
Telling Others About Your Debt
One for the biggest legislation breaches a debt collection team can do is reveal your debt or details to another person. Sometimes they may call your work or house phone number and expect you to answer but someone else does. They then go on to reveal you have a debt to the wrong person, which breaks privacy laws.
How to Write Off Drydensfairfax Solicitors Debts
They will not write off the money you owe. Remember, they do not even own the debt to be able to write it off.
You can write off some or all of the debt using one of these options:
Debt Relief Order – can write off 100% of the debt if you are a low earner
Settlement offer – can write off 10-20% of the debt if you can nearly pay the full amount owed
Individual Voluntary Arrangement – can write off up to 80% of the debt if you have an income and multiple large debts.
But there is another way to avoid having to make payments to Drydensfairfax. If your debt is at least six years old and you have not made a debt payment towards paying it off over the previous six years, your debt might be too old to be collected.
You can reply to their letters by telling them the debt is too old.
You can read more about this and use our letter template on our statute-barred guide!
Drydensfairfax Solicitors Contact Details
Company Name: Drydensfairfax Solicitors
Other Names: Drydensfairfax
Head Office:
4th Floor
Fairfax House
Merrion Street
Leeds
LS2 8BX
Contact Number: 01274 378 000 Bradford or 0113 823 3443 Leeds
Monday – Friday: 8:00 am – 8:00 pm
Saturday: 8:00 am – 4:00 pm
Website: www.drydensfairfax.com
Email address: website contact form only
Numbers Drydensfairfax Might Call from
08702407158
01138233370
01138233387
Drydensfairfax Debt Collection FAQs
Who owns Drydensfairfax Solicitors?
Drydensfairfax Solicitors is the trading name of Dryden Limited, which is one business within Arrow Global Group PLC. Philip Holden is the Executive Chairman of the company.
Are Drydensfairfax Solicitors financially regulated?
Drydens Limited is regulated by the Financial Conduct Authority in Leeds, West Yorkshire under the name Nazia Choudry. The registration number is 677021. The firm is also regulated by the Solicitors Regulation Authority under SRA number 511996.
Do HMRC use Drydensfairfax Solicitors?
As of 2021, the HMRC website does not list Drydensfairfax Solicitors as a collection business they use.
Does Drydensfairfax Solicitors buy debt?
Drydensfairfax Solicitors buy debts from other organisations as well as collecting debts on those organisations' behalf.
What happens if you ignore debt collectors' letters?
Many people choose to ignore debt collectors because they believe if they ignore them it will all go away eventually. Some lucky people do get away with it, but most of the time the debt collection team will initiate court action. You could be legally forced to pay!
What happens if I ignore a County Court Judgement (CCJ)?
If you have been issued with a CCJ to pay what is owed, the situation has already escalated far. You should try to make arrangements to pay off the debt collection agency swiftly and seek debt advice from a charity. If you continue to ignore the CCJ, the debt collection company can ask the judge for permission to use bailiffs. These people can force entry into your home and take items. They may even get permission to take your wages before it hits your bank account.
Is Drydensfairfax Law Firm also bailiffs?
Drydensfairfax Solicitors is a legal team and have a legal specialisation far beyond what the average debt collection company has. But that still doesn't make them bailiffs. They cannot come into your home under any circumstance.
What is the Drydensfairfax phone number?
The Drydensfairfax Solicitors contact number is 01274 378 000 to call their Bradford office or 0113 823 3443 to call their Leeds office. They do not have an active social media you can contact.
How can 'customers' make a payment?
You can pay using your debit card or send the money using your internet banking. Payments are also taken over the phone.
Are you struggling with debt?
Affordable repayments
Reduce pressure from people you owe
Stop interest and charges from soaring
Get started
References
CONC 7.3 Treatment of customers in default or arrears (including repossessions): lenders, owners and debt collectors