Is an IVA Worth it?
For free and impartial money advice and guidance, visit MoneyHelper, to help you make the most of your money.
Is an IVA Worth it? Complete Review & FAQs
Finding yourself in debt can be the source of a great deal of stress.
It's something that can eat up a lot of years of your life and can even cause serious mental damage due to the amount of stress it puts on you.
In recent years, governments all over the world have been trying to come up with ways that can help debtors get out of their debts.
One of the processes put forward by the UK is known as an IVA.
(An IVA is not available in Scotland: Scottish residents can instead apply for a Protected Trust Deed.)
Don't worry, here's what to do!
There are several debt solutions in the UK that can be used to improve your finances. Choosing the right way to tackle your debt could save you time and money, but the wrong one could cause even more harm.
It's always best to find out about all your options from a professional before you take action.

Fill out the 5 step form to get started.
What is an IVA?
An IVA stands for an Individual Voluntary Arrangement. It's a legally binding agreement between you and your creditors which states that you will pay back your debts to your creditors over a certain period of time to which they have agreed to.
An IP (Insolvency Practitioner) is appointed to your case. They will draft a repayment proposal which describes your personal financial situation, and how you "propose" to pay your creditors over a five year period, sometimes six.
Your IVA has to be approved by your creditors, after which it is filed at court and goes into effect. Then, you'll have to stick by the proposals presented in your arrangement throughout its entire period for it to be successful.
Once you reach the end of your arrangement successfully, and have made the designated payments, your debt to your creditors will be considered paid off. After that, you will have a clean slate and you can start rebuilding your credit score from the ground up.
If your situation changes during the IVA, either for better or worse, your IP can offer a certain degree of flexibility. If you need to, you can get a payment holiday, which would mean that your IVA would last a little longer.
Only certain debts can be placed in an IVA, which is why you should always get specific advice.
An IVA will enable you to ensure that you are being treated fairly as it takes into account how much you are able to realistically afford.
If you want to know more about IVAs or learn about other options then you can fill out the form below to get started:
Are you struggling with debt?
Affordable repayments
Reduce pressure from people you owe
Stop interest and charges from soaring
Get started
Is an IVA Really Worth it?
When you first find out about an IVA, it does seem too good to be true. Thus, a lot of people are cautious about getting into it. It definitely is a worthwhile question to ask yourself: is an IVA really worth it?
Well, the fact of the matter is that it can be extremely worth it for some people and not worth it at all for others. In order to truly assess whether or not an IVA would be right for you, you'll have to examine your financial situation thoroughly before you decide to enter into one. For this, you'll have to look towards your monthly income, your expenditures as well as the amount of debt you owe to your creditors.
You shouldn't worry too much though. This is because when you first start considering an IVA, most companies will give you free advice about whether or not it would be right for you.
Futhermore, an Insolvency Practitioner will only take their fees once an IVA is approved – there is no obligation to anything until the creditors vote on the proposal. You can change your mind and withdraw up until the point at which the creditors vote.
If you're struggling to decide whether or not an IVA would be right for you, you can opt to seek advice from an independent charity such as Payplan.
The Entire IVA Process Explained
The IVA process can be confusing to most so we've tried our best to break it down for you as best as we can. Once you've assessed your financial situation and determined that an IVA is the right way to go for you, you'll have to find an insolvency practitioner (IP) for yourself.
You can easily find an IP that is operating within your area with a quick search on www.gov.uk. An IP is generally either a lawyer or an accountant. They will be the focal person that you'll be dealing with throughout the course of your IVA. They will handle all communication between you and your creditors and they will also ensure that all parties involved are being treated fairly and ethically.
Once you've found an IP for your IVA. You will sit down with them and they will help you draw up your proposal. This proposal will essentially be your complete formal plan that details how and how much of your debt amount you intend to pay back to your creditors. It's important to be completely honest and transparent with your IP about the amount you owe to your creditors so that they are able to help you come up with an amount that would be acceptable to your creditors. Your IP will also keep your monthly income and expenditure in mind and ensure that you are able to survive while making your monthly payments.
Once the proposal has been drawn up, your IP will call a meeting and present the proposal to your creditors. This meeting is often held at the IP's office. You're not obligated to attend this meeting but it's generally a good idea for you to do so so that you are able to defend your position. For an IVA to pass, your proposal will require 75% of the majority vote of your creditors in favour. Keep in mind that not every creditor's individual vote has the same weightage; it depends on the amount you owe to them. For example, if you owe 20% of the total debt amount to a certain creditor, their vote will count for 20% of the total vote.
Once your proposal passes the creditors' meeting vote, your IVA will be accepted and be set up in place. You will then have to submit monthly payments that were agreed upon in your proposal throughout the course of your IVA. Once the IVA period ends and you've made your last payment, your debt will be considered completely paid and you will be debt-free.
IVA Reviews and Feedback
IVAs help thousands of people get out of debt every year and they can prove to be a life-changing decision for many debtors.
We scoured the internet in search of reviews from people that have gone through the IVA process. This was done in order to acquaint ourselves with real-world experiences people have had when moving through an IVA.
We were pleased to see so many reviews from people that were now debt-free and on their way towards starting a new financial journey.
One debtor's endearing review detailed how kind and detailed their IPs were and how thoroughly they helped them through the entire process.
Another review talks about how their IP answered every query they had with calm reassurance and how they helped them to set up an IVA that was immediately accepted by creditors.
When To Avoid an IVA
IVA Spending Restrictions
It's important for you to note that you will be expected to live on a strict budget when you're in an IVA.
It's important to keep this in mind before applying for an IVA as you'll need to stick to this budget for at least five years.
There are a number of rules and spending restrictions that you'll have to abide by so, you must make sure you're aware of them before entering into an IVA.
How to Apply for an IVA
Once you've decided to go for an IVA, you need to figure out how to set it up. The first thing you will do is look for an insolvency practitioner that will handle your case. You can easily look up an IP for yourself.
Once you've selected an IP, they will go to court and apply for an interim order on your behalf. This order will protect you from your creditors while you are setting up your IVA proposal for them. It will prevent them from taking any legal action against you while you are setting things up.
You will then sit down with your IP and assess your financial situation. They will help you draw up a proposal that will be most agreeable to your creditors but will also be realistically affordable to you as well.
Afterwards, your IP will hold a creditors' meeting at their office where they will present the terms of your IVA to them. If 75% of your creditors vote in favour of your proposal, it will pass and your IVA will be set in place.
The IVA and the Individual Insolvency Register
The Individual Insolvency Register (IIR) is a publicly available, searchable database into which your name and details will be entered once you set up an IVA for yourself. It also has information about people that have entered into other forms of debt solutions as well. If you're in Northern Ireland, there exists a separate IVA register into which your details are entered.
IVA Fees and Approximate Cost
Depending on the amount of your debt, the amount of expenses in an IVA can vary greatly.
There are mainly three types of fees involved: the Nominee fee, the Supervisor fee and Disbursements.
Nominee fees are known as the fees that are involved in assessing your initial financial situation and helping you set up your initial IVA proposal for your creditors. These fees are part of your monthly payments and are normally paid off within the first year of it. Note that this is different from any upfront fees that companies may charge you for advice before you've even actually made the decision to set up an IVA. Upfront fees are excessive and you should definitely avoid companies that charge an upfront fee.
The Supervisor fees are for the work that is put into the successful running of your arrangement. This includes compensation for all the work your IP does throughout the course of your arrangement. Note that these fees are also paid within your monthly payments.
Disbursements are any other miscellaneous expenses that may occur throughout the course of your arrangement. This may include things like the fee required to register yourself with the Insolvency Service as well as system maintenance fees, etc.
Before you enter into an IVA, you may want to try out an IVA payment calculator. These IVA calculators are widely available on different websites online. You enter your financial details into it such as your monthly income, your expenditures and your debt, and this calculator will approximate how much money you'll have to pay per month as part of your arrangement. They are great tools that can help you visualise how much an IVA will cost and thus, they can help you realistically estimate if it would be right for you.
For more information on how to make your own IVA debt plan, you can click here.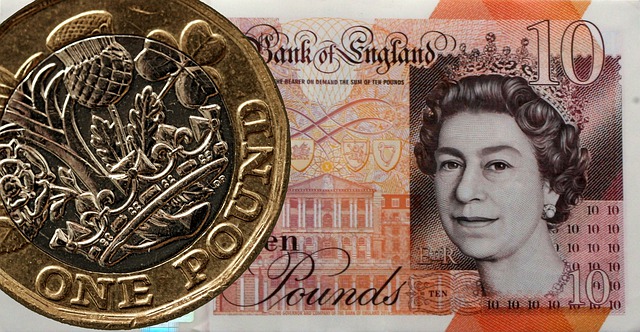 Getting an IVA when You're Self-Employed
Many people are worried that they won't be able to get approved for an IVA when they are self-employed.
This is, however, untrue. You can get approved for an IVA as long as you are able to prove what your income is and what your expenditures look like.
A self-employed IVA can be a great alternative to bankruptcy as it will be much easier for you to continue to run your business without the restrictions that a bankruptcy would place on you. Furthermore, your assets will be protected.
You can find out more about getting a Self-Employed IVA by clicking here.
What to Do If Your IVA Application is Rejected
You have a few options if your application is rejected. The first and most obvious one is to revise the terms of your proposal. In most cases, your creditors will straight up tell you what they disagree with in your proposal. If you're prepared to listen to your creditors and make the changes that they want, your IVA will be accepted and you can then start making your payments normally.
However, if you're not prepared to agree to your creditors' terms, you may have to look towards other options than an Individual Voluntary Arrangement.
These options include:
An informal debt management plan. This would be an agreement between you and your creditors that would be agreeable to both of you. It would help you pay off your debts to your creditors as an IVA would but you should note that it would not be legally binding and you would not get the protection that you normally would with an IVA.
A debt consolidation loan. This is a loan that you would take out to pay off all your debtors at once. This can be useful as you would then not be dealing with a number of creditors but only one.
Bankruptcy. Bankruptcy is quick and allows you to start fresh with a clean slate. However, your assets will be seized from you and divided equally amongst your creditors.
A Debt Relief Order (DRO). A DRO is a type of mini-bankruptcy but only very few people qualify for it. To qualify for a DRO, you must owe no more than £30,000 to your creditors, you must have little to no assets and your income must be no more than £75 per month.
Example Cases
You can definitely look online for some example cases on IVAs.
They can help you understand why IVAs are chosen by a majority of debtors as debt solutions and you can also go through them to determine whether an IVA would be right for you or not.
To go over some example cases, you can click here.
FAQs
Is it Legal to Take Loans During my IVA?
You cannot take out a loan larger than £500. The only way for a loan larger than that to be legal during the course of an IVA is if you've actively sought out permission for it from your IP beforehand.
How Long does an IVA Last?
An IVA typically lasts about five or six years. There are some exceptions where an IVA can be paid off early and others where an IVA may last longer than six years. For more information on how long an IVA lasts, click here.
Is it Possible to get a Joint IVA?
An IVA stands for an Individual Voluntary Arrangement which means that the process relates only to a single individual. It's not possible to have a joint IVA but if you have a joint debt with someone else, both of you can opt for "interlocking IVAs". For more information on this, click here.
Does an IVA Affect Your Credit Rating?
An IVA definitely affects your credit rating as it stays in your credit file for six years after its commencement.
Can I Pay my IVA off Early?
Yes. You can pay your IVA off early by offering your creditors a lump sum of money that would need to agree to.
Can I Legally Cancel my IVA?
Yes. You can legally cancel your arrangement if both your insolvency practitioner and your creditors agree to it. This would normally be because if you are unable to pay any more money to your creditors or if you can prove that you can pay more money to your creditors without the IVA. On cancellation of an IVA the debt write off is also cancelled and the debt owed is reverted to the starting balance less the payments made. Interest and charges could also be restarted.
Will an IVA Affect my Partner?
No.
As the name suggests, it's an Individual Voluntary Arrangement. It will only affect you and your partner is not expected to put any money forward even if you're married and/or living together.
How Long does an IVA Take to Set up?
Taking all the activities involved into account (discussing your financial situation, writing up a proposal, creditors' meeting), an IVA normally takes about 4 – 6 weeks to set up.
Does an IVA Affect Being Able to Rent a Property?
If you're looking to
rent a property during your arrangement,
potential landlords may be hesitant to take you on as they will be worried about whether or not you'll be able to make your monthly rent payments in addition to your IVA payments.
What Happens if I Stop Paying my IVA?
If you stop paying your monthly payments,
your arrangement will be jeopardised and most likely, be cancelled. Your payments so far will be taken into account but you'll still be liable to pay the remaining amount to your creditors without the legal protection that your IVA granted you.
What Happens if I Hide Money During my IVA?
This is definitely a bad idea. If you are caught, you will be in direct violation of the terms of your IVA. This will most likely lead to your arrangement failing as well as legal action against you. Not to mention that you will be expected to hand over the money you hid to your creditors.
Is Bankruptcy a Better Option than an IVA?
Both have their pros and cons. Bankruptcy is quicker and you have to pay less as compared to your IVA but you will have all your assets seized from you in bankruptcy. In an IVA, your assets are protected.
What Happens if I Inherit a Large Sum of Money During my IVA?
This sum of money is considered a windfall sum and you will be expected to hand it over in its entirety to your creditors. This will not have an effect on your monthly payments unless the sum is so large that it pays off the entirety of your debts to your creditors.
How will an IVA affect me in the Future?
An IVA will affect your ability to secure any types of loans until it's visible in your credit file. Once it's removed, you can begin rebuilding your credit score step-by-step. Eventually, it will be like your IVA never happened.
How can I get Car Finance During an IVA?
You will need to seek permission from your insolvency practitioner before seeking car finance during an IVA. Not seeking their permission would be in direct violation of the terms of your IVA.
How do I Find an Insolvency Practitioner (IP)?
How Long Do you Stay on the Insolvency Register after the Completion of your IVA?
Normally, your name is removed from the Insolvency Register within three months after the completion of your IVA. Note that this means three months after you receive your IVA completion certificate, not three months after you make your last monthly payment.
Conclusion
An IVA seems incredibly overwhelming from the outside, but once you start doing your research, you will find it can actually be a viable solution to your debt problems.
It's specifically designed to be accommodating for the debtor. Of course, you will need to budget well, live without credit for five years, and undergo annual reviews. But if you follow the rules exactly, it can be a successful way to get back in control of your finances.
Are you struggling with debt?
Affordable repayments
Reduce pressure from people you owe
Stop interest and charges from soaring
Get started