DVLA Debt Collection Agencies Guide – Past Due, Capital Resolve, etc
For free and impartial money advice and guidance, visit MoneyHelper, to help you make the most of your money.
There's not much in the world that is more stressful than receiving a letter from a debt collection agency.
Unfortunately, it's now a part of our modern, fast-paced lifestyle, so don't worry too much if it has happened to you.
It's never nice to have a letter demanding you pay up a sum of money you may not even know you owed, but with some forward planning and a cool head, you'll be able to deal with them quickly and easily.
We take a look at one of the more commonly reported debts people have to pay – debts involving the DVLA.
It's not your fault. Complaints to the Financial Ombudsman have risen this year from 830 to 2,006, so it's safe to say that you're not alone.
Deal with your debt today and feel amazing tomorrow.
Beating Debt Collectors
There are several ways to deal with DVLA debt collectors and improve your finances.
Choosing the right way to tackle your debt could save you time and money, but the wrong one could cause even more harm.
It's always best to find out about all your options from a professional before you take action.
Fill out the 5 step form to get started.
DVLA Debts
One of the most common debts we have to cover are to do with the DVLA (Driving and Vehicle Licensing Agency). They are a governmental agency, and part of HMRC (HM Revenue and Customs) that maintain a database of drivers and vehicles across the UK.
Sometimes we let our debts slip through the cracks, and nowhere is this more evident than when dealing with your car. You will often receive a DVLA penalty letter if you haven't insured your vehicle, if you haven't taxed it, or if you haven't declared that it is off the road.
Declaring your vehicle as being off the road is also known as a Statutory Off Road Notification, or SORN for short. As soon as you take out a SORN, you will get a refund for any full months of remaining tax, and you won't be able to use the vehicle on the road until you tax it again.
Are you struggling with debt?
Affordable repayments
Reduce pressure from people you owe
Stop interest and charges from soaring
Get started
Paying a DVLA fine
Paying a DVLA fine before they start using the DVLA debt collection agencies is straightforward. If you follow this link, you will be able to find out all the necessary steps to settling your fine.
They offer several different ways of paying;
a telephone option (0300 790 6808, only available from Monday-Friday, 9am-5pm)

or by post (if you send a cheque or a postal order with your vehicle registration number written on the back) to DVLA Enforcement Centre, D12 Longview Road, Morriston, Swansea, SA99 1AH.
Sometimes, however, we can forget to pay up the debts we owe. When this happens, the DVLA will use a debt collection agency to recoup the money.
DVLA Debt Collection Agencies
When we forget to pay a debt we owe, the company we owe the money to will often contact a debt collection agency to collect the money.
Have you received a letter from this debt collector? I'll buy it off you for £5
It is often a cause for stress when you receive a letter from a company you probably haven't dealt with in the past.
More so if they're asking you to pay a sum of money you may not even realise you owe, but in the initial letter they send they will tell you who they are collecting on behalf of.
When it comes to the DVLA, they have been known to use a host of different debt collection agencies to collect SORN and road tax fines.
The official Gov.UK website has a whole section about paying the debts you might owe (you can find that here) and they list some of the debt collection agencies they use. These include:
Bluestone Consumer Finance Limited
BPO Collections Ltd
Oriel Collections Ltd
In a Freedom of Information request dated 5 July 2010, the DVLA provided the details of debt collection agencies that they used to recoup their debts (see more here). These include:
Inter-Credit International Ltd
JB Credit Recovery
Legal & Trade
Philips Collection Services Ltd

So as you can see, they use a range of different agencies to get their debts paid.
Feeling like Chandler?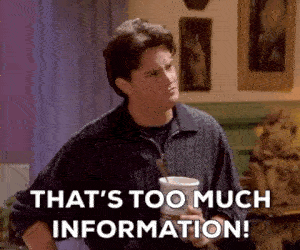 Is all this information starting to feel overwhelming? Don't panic! There's plenty of help available. You can get started below.
DVLA Debt Collection Agencies – What to do next
If you've received a letter from one of the debt collection agencies listed above, in relation to a debt you might owe to the DVLA, you may be a little worried and suspicious.
One of the first things you should do is to make sure that the company who has sent you the letter is legitimate.
Legitimacy
There are all sorts of stories about debt collection scams out there, so it's better to be safe than sorry.
The best way of checking the legitimacy of a company is to head over to Companies House and searching for the company directly.
The DVLA debt collection agencies are highly likely to be legitimate owing to the DVLA being a government body, but it is still worth double-checking.
Follow my 'prove it' guide with letter templates and get them to prove that you owe the money.
Information
From the moment you receive the first piece of correspondence from the DVLA debt collection agencies, you should start gathering as much information as you can.
Go through all your correspondence from the DVLA and cross-reference the amounts with the letter from the debt collection agency.
If they have made any sort of mistake in the letter, you will not have to pay the debt. You should also note down the times and the dates of each letter and phone call you receive, as well as the names of the people you speak to.
If any problems arise further down the line, you will be able to present essential evidence.
Payment
If you are certain the debt is yours, that the figures match up, and that you have the funds to pay in full, you should pay the DVLA debt collection agencies.
This will immediately stop them from sending letters and calling your home.
If you can't pay in full, you should get in touch with them as soon as you can. You may be able to arrange some kind of repayment scheme where you pay the debt back in agreed instalments.
FAQs
What happens if I don't pay DVLA fine?
If you don't pay your DVLA fine on time then your details will be passed onto a debt collection agency or worse your car could be clamped or crushed.
Can DVLA take you to court?
Yes. DVLA can take you to court over refusal to pay fines or as a result of your license being refused or revoked.
Why have I got a letter from DVLA?
A letter from DVLA could mean multiple things from being given general information, a fine or to collect payment.
Final thoughts
So that's a quick guide to how to deal with the DVLA debt collection agencies who might reach out to you. As we mentioned earlier, they use a variety of different agencies, so make sure you check the letter carefully to see who they're using.
If at any point you believe the DVLA debt collection agencies have behaved negligently, you have every right to make a complaint.
Sometimes the official website of the debt collection company has a section dedicated to complaints. However, if they don't, you should send an email to their customer services.

If they do not respond to this email, you can escalate matters to the Financial Ombudsman Service.
Are you struggling with debt?
Affordable repayments
Reduce pressure from people you owe
Stop interest and charges from soaring
Get started