Can I get my Energy Debt Written Off? 2022 Guide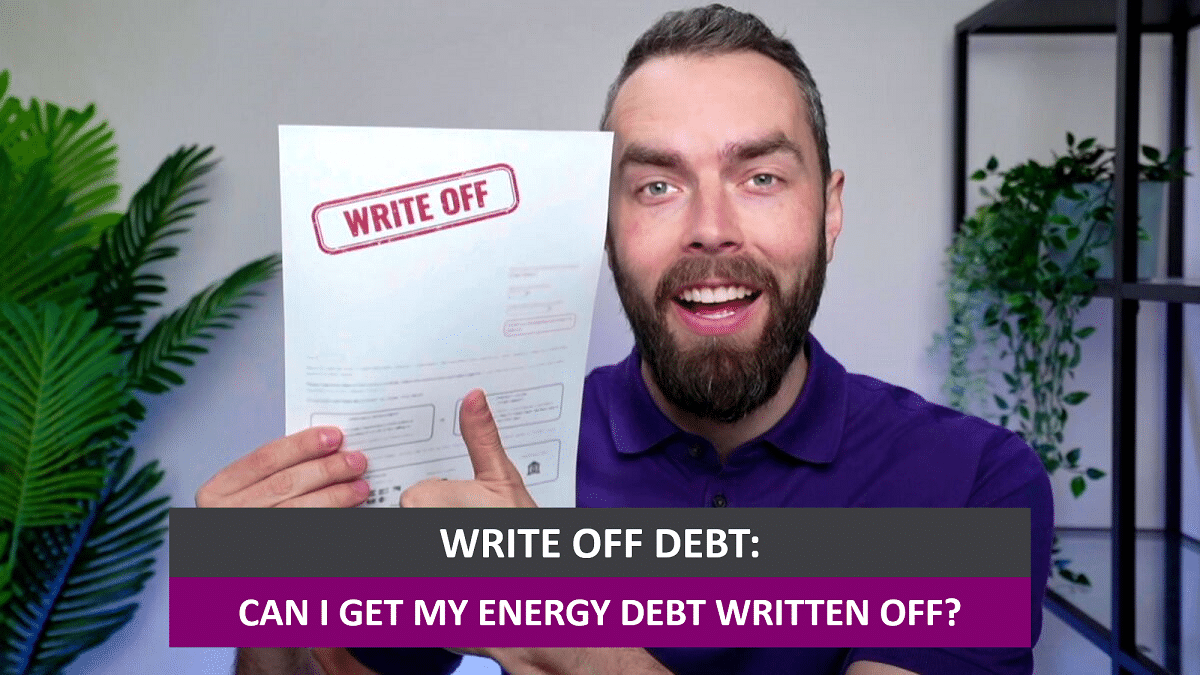 For free and impartial money advice and guidance, visit MoneyHelper, to help you make the most of your money.
Can I get my energy debt written off? Energy bills are some of the biggest and most unpredictable bills for UK households, so it is not surprising that we can sometimes fall behind on payments. But is it possible to write off some or all of your energy bill arrears? Let's find out.
Don't worry, here's what to do!
There are several debt solutions in the UK that can be used to improve your finances. Choosing the right way to tackle your debt could save you time and money, but the wrong one could cause even more harm.
It's always best to find out about all your options from a professional before you take action.

Fill out the 5 step form to get started.
Can I dispute my energy bill?
You can dispute an energy bill if you believe you have been charged the wrong amount. To dispute a bill, you should say why you think the bill is incorrect and it is best to put this in writing either by sending an email or a letter. If you send a letter to dispute your bill, you should keep a copy for your records.
How long can energy companies chase you for debt?
The limitation period to collect most debts is six years or five years for those in Scotland. This includes energy bill debts. If you have not made a payment or acknowledged the debt is yours within this timeframe, the debt becomes statute barred and is no longer legally enforceable.
What this means is the energy company can no longer take legal action against you to force payment or use enforcement action. And without being able to do this, they cannot make you pay. However, if the energy company already secured a CCJ for you to pay the debt, they can chase you for payment indefinitely.
Are you struggling with debt?
Affordable repayments
Reduce pressure from people you owe
Stop interest and charges from soaring
Get started
Can I get my energy bill written off?
You are allowed to ask an energy company to write off your debt, although it may not work. You might ask the lender to write off your debt if you are experiencing financial difficulty. We have created a free letter template to help you ask for the debt to be wiped.
It is unlikely that the energy company will agree to write off all of your debt, even if you have financial hardship. Instead, they are more likely to offer you an affordable payment plan and possibly remove any charges on your account for late payment.
A payment plan can be a good option, but if you have other arrears you should seek debt advice to explore alternative solutions first.
If your debt has become statute barred then you do not need to ask for the debt to be written off. It automatically becomes legally unenforceable. But you might want to make them aware that the debt has become statute barred by sending them a letter. Just make double sure it has become statute barred before sending a letter.
What happens if I don't pay my energy bills?
If you don't pay your energy bill you will enter into arrears with the energy company and they will contact you to clear the debt. If you do not pay or agree to a payment plan, they could pass your details on to debt collectors or eventually take court action against you. This could materialise into debt enforcement methods, such as using bailiffs.
Can you have your electricity cut off?
It is possible for some people to have their electricity cut off if they have not paid their bills, but it is rare. You cannot have your electricity cut off if you meet certain criteria, such as having health issues or children living at the property.
The energy company must offer you a payment plan to get out of arrears first, and if you don't have a smart metre they will need to apply for a court order to enter your home to disconnect the supply.
In a nutshell, it is possible but unlikely to happen. There are better solutions for the energy company and you.
Feeling like Chandler?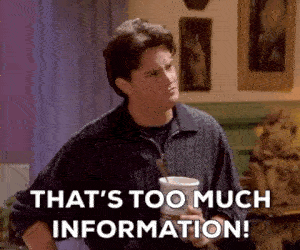 Is all this information starting to feel overwhelming? Don't panic! There's plenty of help available. You can get started below.
Can I get a fuel voucher?
A fuel voucher is a code that provides you with credit to top up a domestic electricity or gas metre. You might be able to get a fuel voucher from your local council if you are struggling to pay for energy and have a metre at home.
Read more about the ways to get help paying energy costs from Citizens Advice here.
Can you have your water cut off?
By law, your water company is not allowed to disconnect your water supply even if you have not been paying your bills and have arrears. However, this is not a reason not to pay your water bill. If you do not pay your bills the company could get a CCJ against you and even use bailiffs.
Further help with energy bill debts
Energy bill debts are some of the most common types of household debt in the UK. This means there are so many different questions to answer and things to know. That's why MoneyNerd has created lots more free articles discussing energy bills and how to tackle them. Give them a read soon!
Are you struggling with debt?
Affordable repayments
Reduce pressure from people you owe
Stop interest and charges from soaring
Get started