Ovo Energy Debt Collection – Pay or Ignore? 2022
For free and impartial money advice and guidance, visit MoneyHelper, to help you make the most of your money.
Have you been contacted by an Ovo Energy debt collection agency? Are you worried about what to do? Then you are definitely not alone. Many households in the UK face energy debt issues and seek help and advice.
I explain what you should do when you fall behind with your energy payments. How to deal with a debt collection agency when they contact you. I also provide information on the help and support that's out there. Read on to find out more!
Don't worry, here's what to do!
There are several debt solutions in the UK that can be used to improve your finances. Choosing the right way to tackle your debt could save you time and money, but the wrong one could cause even more harm.
It's always best to find out about all your options from a professional before you take action.

Fill out the 5 step form to get started.
Who is Ovo Energy?
Ovo Energy is one of the leading energy suppliers in the UK and has been around since 2009. They provide millions of households across the UK with power to their homes. They are a British-based company based in Bristol.
Note: SSE Energy is now part of Ovo
Is OVO Energy likely to bust?
Ovo Energy plans to cut costs by cutting a quarter of its workforce. This translates to 1,700 jobs out of 6,200 being laid off due to the energy crisis.
What to do about your Ovo Energy debt?
Always keep in contact with the supplier when you fall into debt. If you have any questions about the debt, one of their support team should provide support and advice.
Moreover, it's the best way to determine whether the debt is yours and that it's correct! Therefore, I recommend you ask the supplier for a proof of debt letter as soon as possible.
Note: Do NOT ignore the problem because it will not go away. In fact, Ovo Energy could refer your details to a debt collection agency! One of the agencies the supplier uses is IMFS.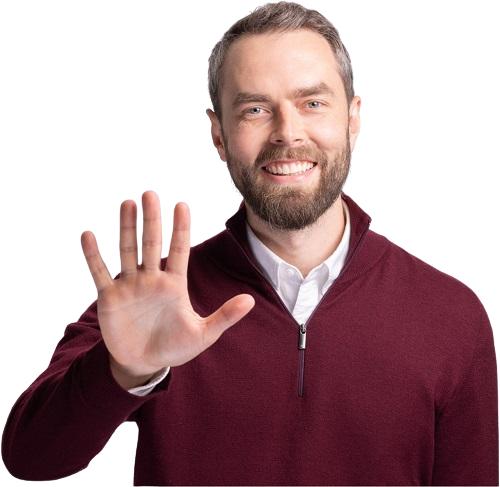 Are you struggling with debt?
Affordable repayments
Reduce pressure from people you owe
Stop interest and charges from soaring
Get started
Stay active
Don't ignore any letters or correspondence you're sent. When you stay active, and in touch with the supplier, they may offer you a better deal. In short, the amount you owe could be reduced.
I recommend you:
Hold onto all the correspondence you sent and received from the supplier
Keep a diary of dates and times you spoke to someone from Ovo, a debt collection agency or a litigation agency
Jot down the names of the people you talk to
Note: Do NOT ignore debt collectors because the problem will not disappear.
What to do when a debt collection agency contacts you
When a debt collection agency contacts you, make sure they are legit and that you owe the debt. According to the Financial Conduct Authority (FCA), it's up to the debt collection agency to prove you owe the money. Moreover, it's up to them to verify the amount is correct!
You can ask Ovo Energy for 'breathing space' if you owe them the money. It'll stop debt collectors from contacting you while you sort out your debt!
Are debt collectors allowed to force entry?
No, a debt collector cannot force their way into your property. However, until the debt is settled, they will return again and again. Ovo Energy uses IMFS debt collectors, but they may employ others!
My advice? Stay in touch with the debt collection agency and try to set up a realistic repayment schedule if you cannot afford to pay the amount in full!
Can Ovo Energy take me to court?
Yes. When the debt remains unpaid, Ovo could start legal proceedings to recover the amount you owe them.
My advice? Don't ignore any correspondence you get from the provider or other official-looking documents!
Will an Ovo debt affect my credit rating?
Yes, your details will be sent to a credit reference agency if you don't pay the amount you owe. They use Experian, and when there's a default notice on your credit report, it'll negatively impact your ability to borrow money.
Note: A default notice stays on your credit report for up to six years
What happens when you can't pay what's owed?
Contact Ovo as soon as possible. Stay in touch with the supplier and let them know you can't pay what's owed. They may set up a repayment schedule you can afford.
Note: You must try to keep up with the new repayment schedule the supplier sets up!
How long can energy companies chase you for debt?
Ovo energy can pursue the debt for 6 years. After this, the debt is written off if:
You didn't make any payments to them over the six years
You didn't acknowledge the debt to them in writing
When the above applies to the debt, it becomes 'statute barred'. In short, the energy provider cannot pursue you for the debt by taking court action.
What if my Ovo Energy debt is wrong?
If you feel your Ovo energy debt is wrong and you've received a letter or call from a debt collector, make sure you actually owe the debt!
According to the Financial Conduct Authority's guidelines, a debt collection agency has to prove you owe them money and the amount is correct.
My advice? Ask Ovo for a 'breathing space'. This puts everything on hold for 60 days. It gives you time to sort things out before they spiral out of control!
Next, check whether Ovo Energy has a code of practice for helping customers who find themselves in financial trouble.
Where else can I get support and advice about an Ovo Energy debt?
Some charities and organisations help people who fall into energy debt. Always seek independent advice before doing anything else. But don't ignore the letters and calls you get from a debt collection agency!
Here's a list of charities and organisations worth contacting when you are in debt:
Thanks for taking the time to read this article on Ovo Energy debt collection. Never ignore any official-looking letters you get when you're in debt. In addition, stay in touch with the supplier and the debt collection agency. Ignoring them will not make the problem go away.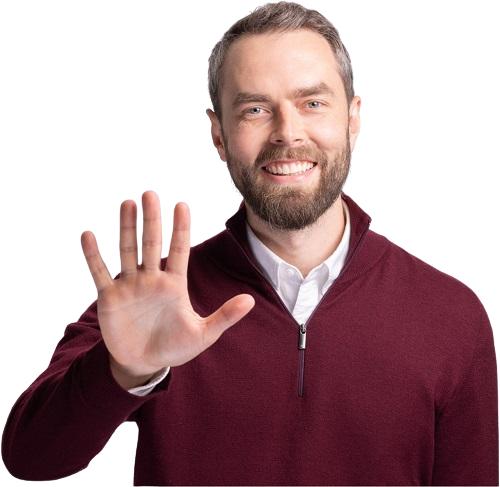 Are you struggling with debt?
Affordable repayments
Reduce pressure from people you owe
Stop interest and charges from soaring
Get started