Hellix Ltd – Should You Pay Them? 2022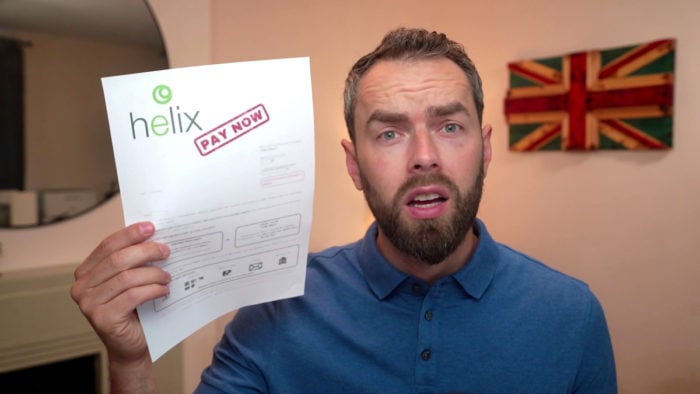 For free and impartial money advice and guidance, visit MoneyHelper, to help you make the most of your money.
Who are Hellix Ltd and why are they contacting you for a payment? Are they a scam or do you really owe this money? We answer these important questions and provide clear info all about Hellix Limited.
Don't worry, here's what to do!
There are several debt solutions in the UK that can be used to improve your finances. Choosing the right way to tackle your debt could save you time and money, but the wrong one could cause even more harm.
It's always best to find out about all your options from a professional before you take action.

Fill out the 5 step form to get started.
Who is Hellix Limited?
Hellix Limited is a UK company that offers debtor tracing and debt recovery services. As such they are classed as a debt collection agency. They work on behalf of other businesses to collect unpaid arrears and debts.
Although you may have never heard of Hellix before, they are a genuine business. They're just chasing payment for other companies, which you may have had dealings with in the past.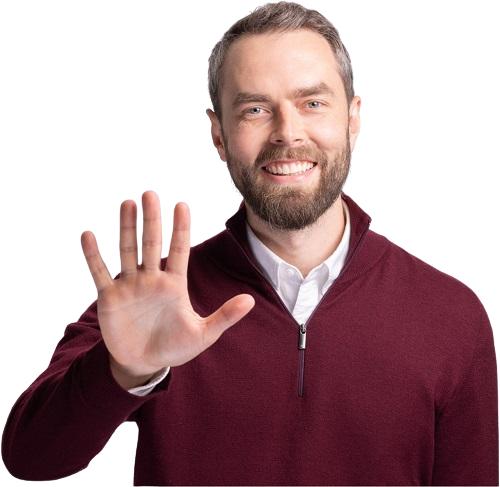 Are you struggling with debt?
Affordable repayments
Reduce pressure from people you owe
Stop interest and charges from soaring
Get started
Can a debt collector come to your house?
Debt collection agencies have no right to demand entry to your home or to suggest they are allowed to enter. A debt collection company is significantly different from a debt enforcement company, previously known as bailiffs.
Whereas a bailiff can enter unlocked doors and seize goods to clear debts (after a court order has been issued!), a debt collection company cannot do this. However, there are online reports of Hellix Debt Collection threatening home visits. Take a look at this:
"Today I have received a letter from a company called Hellix Limited stating they would be sending someone to my house to collect a debt that I personally knew nothing about."
Poppyshakes (Money Saving Expert Forum)
If they do send someone to your house, you should politely ask them to leave and tell them to write to you instead. If they refuse or try to come into your home, you should call the police. Moreover, you should report them to the Financial Ombudsman Service (FOS).
Who do Hellix Ltd chase debts for?
Hellix Ltd's debt collection services are available to all types of businesses. They may be working on behalf of other companies across a range of industries. There are multiple comments on online forums suggesting they frequently work to recover account arrears for motor insurance companies:
"I received an email from Hellix Limited today that stated that I owed them £280 from a motor insurance debt that I supposedly had. I cannot for the life of me remember that I had this insurance policy, and cannot remember that I had defaulted on it."
AshB123 (Money Saving Expert Forum)
Have you received a Hellix Ltd debt letter?
Hellix will make initial contact with debtors by telephone, email, SMS and by letter when they have sourced your latest address. These debt letters are the most important communication.
A Hellix Ltd debt letter may threaten legal action if you don't pay up by a deadline. This makes these letters a Letter Before Action (LBA), and they are a prerequisite if the client wants to take legal action to chase the debt.
Can Hellix Ltd take me to court?
Hellix Ltd's client might take you to court to try and recover the debt. If you don't defend yourself a CCJ will be issued, which could open the door to bailiffs being used. However, the client may not be willing to take legal action and any legal threats may be empty.
But there isn't a way to know for certain whether legal action will take place. So it's best to assume they will – rather than take a risk.
How to stop Hellix Ltd harassment
If Hellix is repeatedly contacting you or calling at unsociable hours, you can do something about it. Send them your communication preferences, which might be only to contact you in writing or at certain times of the day.
If they ignore your communication request, you should make a complaint. And if that doesn't fix the issue, you can take your complaint to the Ombudsman.
Should I pay Hellix Ltd?
Despite the threat of legal action, you don't have to pay Hellix straight away just because they asked for the money. There is something you can do to keep the conversation going without paying or being taken to court.
This reply will be useful if:
You genuinely think there is a mistake
You know about the debt but want to buy time to find the money
You know about the debt but hope you can get out of having to pay
So, what is it?
Ask Hellix Ltd to prove your debt first!
You should ask Hellix Limited to prove the debt if they haven't provided you with concrete evidence that you owe the money. You don't have to pay until they provide the proof, which should be a copy of a signed agreement.
To do this, you reply to their LBA stating you want proof and will not make a payment until proof is supplied.
We have created this prove the debt template letter for all readers to download for free. It will save you time finding the right words to request proof of the debt. Keep a copy of your letter so you can show a judge in case you get taken to court but your request went unanswered.
Hellix Ltd has proved my debt – what now?
If Hellix Ltd proves you owe the money, it's probably time to consider paying. If the amount owed is too much for you right now, consider speaking with them about a payment plan. Or get more help dealing with debts on our debt info page.
Don't ignore the issue because you can't afford to pay it all at once. This could only make things worse.
Another way to AVOID paying!
There is one more way you might not have to pay. Some old debts cannot go to court, so you're never legally obligated to pay them. These unenforceable debts are officially known as statute-barred.
Find out if your debt is too old for Hellix to collect by reading this guide. If it is, don't send a prove the debt letter and instead tell them you won't be paying because it's statute-barred.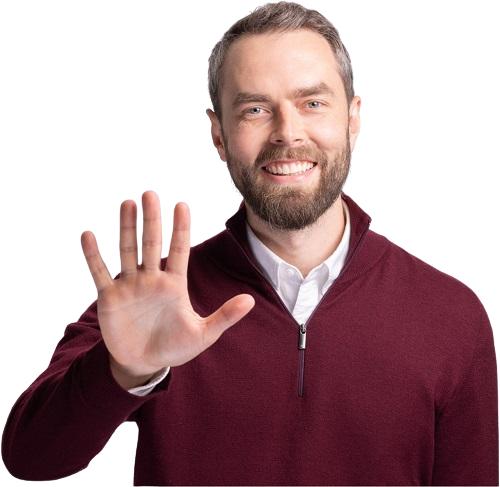 Are you struggling with debt?
Affordable repayments
Reduce pressure from people you owe
Stop interest and charges from soaring
Get started