How Many Times Can a Bailiff Visit? 2022
For free and impartial money advice and guidance, visit MoneyHelper, to help you make the most of your money.
A bailiff can visit your home up to three times. However, if you're not there to answer the door the number of times could increase. After three visits further legal action will be taken against you.
I'm here to answer your questions if you've had a visit and are wondering how many times a bailiff can visit. Three is the maximum number of times providing you are home during these visits. Read on to learn more about the bailiff process, and what you can do when contacted by bailiffs in the future.
Don't worry, here's what to do!
There are several debt solutions in the UK that can be used to improve your finances. Choosing the right way to tackle your debt could save you time and money, but the wrong one could cause even more harm.
It's always best to find out about all your options from a professional before you take action.

Fill out the 5 step form to get started.
What Happens During the Three Bailiff Visits?
Bailiffs will visit your home three times to collect a debt.
During the first visit, the bailiff will make a note of the items (assets) that you own. This is a list of your belongings that they will claim to be sold and used as a repayment.
During the second visit, the bailiffs will collect the debt
The third visit is to collect the debt if it wasn't collected during the previous visit
How Long Do Bailiffs Leave Between Visits?
A bailiff must wait 7 full days between visits to your home. Knowing this will help you to work out when to expect the next bailiff visit if you know the day of the last call. The 7 days wait period is exclusive of bank holidays, and Sundays and it doesn't include the day that you receive notice of the visit.
Are you struggling with debt?
Affordable repayments
Reduce pressure from people you owe
Stop interest and charges from soaring
Get started
What Happens if You Ignore a Bailiff?
Bailiffs will leave the property if you don't let them in. However, this won't stop them from returning or stop the problem. If you want to stop a bailiff visit, you'll need to arrange the repayment of the debt you owe.
Don't let the bailiff bully you into letting them into your home. You don't have to let them in. Keep your doors locked, as they can enter your home through unlocked doors. This includes the door to your porch if you have one.
What to Do When a Bailiff Visits
You should be able to speak to the bailiff without letting them into your property. Ask to see proof of ID when they visit. If the visitor is a debt collector, you can tell them to leave your property. Debt collectors don't have the same enforcement powers that bailiffs have.
I have a useful article sharing advice when dealing with debt collectors. Please take a few minutes to learn more about debt collectors and how they can collect the money you owe.
How to Confirm the ID of a Bailiff
[https://www.gov.uk/government/news/guidance-on-bailiff-and-enforcement-officer-scam]
A bailiff should have an ID and you can ask about the company they're working for. Additionally, you can ask to see an enforcement agent certificate. Remember to keep the door closed during this time. The ID badge or documents can be posted through the letterbox.
Once you have the ID or document you can check it's genuine using the following methods.
Feeling like Chandler?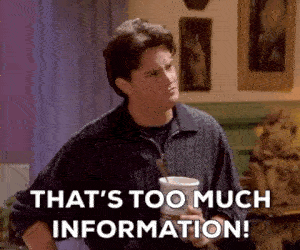 Is all this information starting to feel overwhelming? Don't panic! There's plenty of help available. You can get started below.
County Court Bailiffs, Civilian Enforcement Officers, and Family Court Bailiffs
Contact the court that sent the bailiffs to your house and confirm their ID.
High court Enforcement Officers
Check their ID using the High Court Enforcement Officers Association website.
Certified Enforcement Agents
Confirm their ID by visiting the Certificated Bailiff Register.
You can instruct them to leave if you're unable to confirm their identity. Phone 999 if they refuse to leave or if they're harassing you.
Can a Bailiff Force Entry to My Home?
Whether or not a bailiff can force entry to your home depends on the type of debt they're collecting. Bailiffs can request entry by contacting a locksmith to let them into your property. You can organise the repayment of the debt before the bailiffs get to this point.
A bailiff can force entry for the following reasons:
They are collecting for outstanding magistrates court fines/criminal fines
They are collecting a tax debt for the HMRC
They cannot force entry to your home without showing you a warrant or a writ and proof of what you owe. Ask the bailiff to post these documents through your letterbox. Check over the documents to confirm all the information is correct, including your name and address. Another thing to check is whether the document is signed and dated. If the document is missing any of these details, or contains incorrect information, ask the bailiff to leave.
Bailiffs cannot force entry to your home for any other reason than those listed above. Forced entry isn't permitted if they're collecting for debts such as credit cards, council tax arrears, money owned to energy suppliers, phone companies, and even unpaid parking tickets.
Arrange a Payment to Stop Bailiffs Visiting Your Home
You have time to stop bailiffs from returning to your home by organising the repayment of the debt. Tell the bailiff that you intend to speak to their head office to arrange payment. Ask the bailiff to leave. If they refuse to leave, you have the right to make an official complaint about the bailiffs and contact the police for help.
Can a Bailiff Take My Property If I Don't Let Them In?
You don't have to let bailiffs into your home. Bailiffs can only enter your property if the door is open or unlocked. However, this doesn't mean all your property is safe. If you don't let a bailiff in, they still have the power to:
Take your car if it's parked on the road
Provide you with documentation
Collect money from you
Speak to you
Watch my video below to learn more about how to deal with bailiffs.
How to Deal with Bailiffs (2022)
How to Prepare for a Bailiff Visit
Prepare for the bailiffs to visit if you're unable to contact the head office to organise repayment of the debt. Prepare by ensuring the whole household is aware of the upcoming visit. Let everyone know not to let them in and to keep all doors locked. Furthermore, ensure your car or cars are in a garage or parked far away from your property. Learn more about your rights when dealing with bailiffs in the articles I've shared below. Remember, not to let them in, keep your doors locked, and don't accept any harassment.
Are you struggling with debt?
Affordable repayments
Reduce pressure from people you owe
Stop interest and charges from soaring
Get started