Intrum Debt Collection – Should You Pay? UK Guide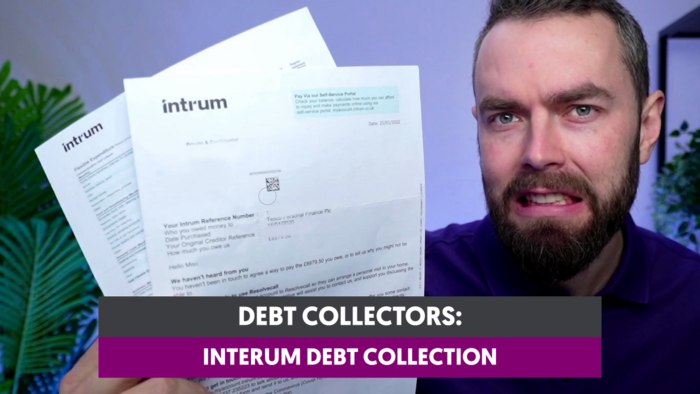 For free and impartial money advice and guidance, visit MoneyHelper, to help you make the most of your money.
You Might Not Have to Pay Intrum Debt Collectors!
Do you feel harassed by Intrum Debt Collection about a loan you have outstanding? Do you have debts that you would be unable to repay? Are they asking you to pay back debts you don't believe are even yours? Are they threatening you with court action? If any of these sound familiar or you are having any other related issues with this debt collector, this article should give you all the help and advice you need.
It's not your fault. Complaints to the Financial Ombudsman have risen this year from 830 to 2,006, so it's safe to say that you're not alone.
Deal with your debt today and feel amazing tomorrow.
Don't worry, here's what to do!
You could get rid of Justitia Debt Collectors by writing off some of your debt.
There's several debt solutions in the UK, choosing the right one can take years off your debt, but the wrong one can be expensive and drawn-out.
Fill out the 5 step form to get started.
Who are Intrum Debt Collectors?
Intrum is a debt collection agency and they offer their services worldwide. They purchase debt from other businesses with the aim of collecting on the debt. They buy debt from companies like eBay, O2 and Paypal. Intrum is registered and regulated in the UK.
Why are Intrum Justitia Debt Collectors trying to reach out to you?
Intrum is trying to reach out to you as they believe you owe them a debt. As mentioned above, they buy debts from many other companies, so even if you've never heard of Intrum debt, they may have purchased your debts and you could owe them.
Debt problems are so common these days, and debt collection has become big business, and quite profitable for some organisations, especially as making a debt purchase is becoming more and more common.
The Intrum business model is based on buying debt from customers at a much lower than the face value, sometimes even for only 20% of the real value, and they then make a profit by taking in all or some of the debt.
The debt collection industry contains many businesses with low morals. We don't know how Intrum group will conduct themselves with you, but we do know that many debt collectors don't care much about you and your own personal circumstances, even if you are in dire straits. To put it simply, they may not be the nicest of people and unfortunately, The Office for Fair Trading (OFT, 2010) said that poor practices in the lending industry are extremely common.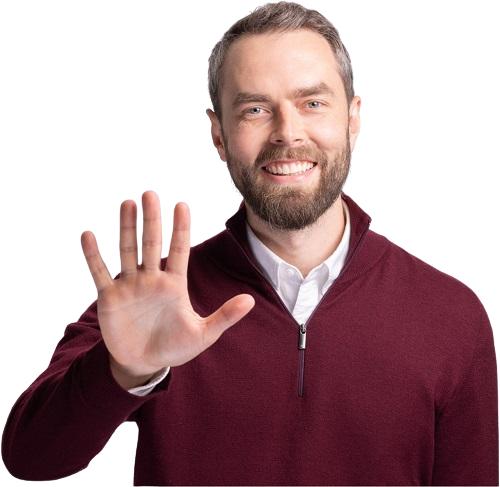 Are you struggling with debt?
Affordable repayments
Reduce pressure from people you owe
Stop interest and charges from soaring
Get started
Is this debt money that you owe?
Do you really owe this debt, or does it belong to someone else? This is the initial point you want to establish. You should try to find out where the debt originated and the total amount you owe. It is highly likely that the original debt, if it does exist, has become inflated by a number of charges and interest, and it could even be substantially more than you thought you owed.
You can write to Intrum Group and ask them to send a copy of your original credit agreement. If they are not able to provide this or they refuse to do so, you have the right to refuse to pay them. Intrum must provide you with evidence, especially if you don't recognise the debt.
Don't want to pay?
If you owe the money, then the best course of action is to repay Intrum, especially if you are in a financial position to do so. If you are unable to afford to repay the debt, or if doing so would stop you from being able to take care of your more important expenses, such as your mortgage or rent, then you should endeavour to come to an arrangement with Intrum Debt Collectors to repay it, you may even want to offer to pay them a partial repayment to clear off the debt.
Can Intrum really ruin your life?
It is not particularly unusual for debt collectors to put into practice some underhand tactics that could even fall foul of the law. These tactics may include trying to bully and pressure you into paying. They may involve a high number of phone calls, even made to your workplace in some instances.
Being contacted and especially harassed by Intrum Debt Collectors may end up having a negative effect on your life, and it could possibly cause emotional distress, mental illness, and in the worst case, people have been known to contemplate suicide. According to research by the debt support trust, as many as half of the number of people who face struggles with debt, will at some point, contemplate suicide.
It is obviously extremely concerning that so many people are finding it difficult to cope with their debt. Quite often, when you also add the additional stress caused by many debt collectors, it just becomes too overwhelming, and that is when people start to have dark thoughts. This shouldn't be happening and it is the responsibility of the government to step in and take some action with regard to the way some debt collectors are behaving. Big changes were made when the government took action, and these have helped to offer some protection to borrowers.
Intrum Justitia Debt Collectors and the legalities
The Office for Fair Trading (OFT, 2012) introduced guidelines that debt collectors must now adhere to. In summary, Intrum Debt Collectors have a responsibility to:
Ensure debtors are treated fairly and without using any aggressive practices, which may include harassment, bullying etc.
Always be transparent about the debt and provide concise information related to it, without confusing or misleading the debtor.
Show consideration towards debtors who are experiencing difficulty, whether it's in relation to money or not.
Ensure the account debtors' circumstances are taken into account when establishing what action to take.
If you feel intimidated by Intrum Debt Collectors, and they are failing to abide by these guidelines, you would have a strong case for reporting their behaviour to the OFT, and they would be able to remove their license if deemed necessary.
You can make a complaint about Intrum Debt Collectors, by using this online complaint form.
Some debt collectors will even say they are an external agency when they are actually a part of the company you have the original debt with. This would be an act of deceit, but they will probably claim that this information is visible in the small print.
Understanding More About Intrum Justitia Debt Collectors operates
If you understand how Intrum Debt Collectors, you will be able to understand how to deal with them. These are some things you should know.
They may be on a bonus
The agents at Intrum Debt Collectors agents are probably highly incentivised and have a target amount of money they are expected to collect. They will probably have a specified minimum amount to take in each hour. There will usually be daily and monthly bonuses and each collection contributes to that bonus. This is why they will try any trick in the book to collect the money. They don't want to record a "No Payment" call, and this is why they will often resort to intimidating actions.
The lesson to learn here is if you can stay strong and stand up to the threats from Intrum Debt Collectors, you will be able to deal with them without getting harassed or upset. You may even be able to turn the tables. You can keep them talking, but don't pay if you can't afford it. You will still have the debt, but you will be able to make an alternative arrangement. Not exactly what the debt collector wants, but better for you.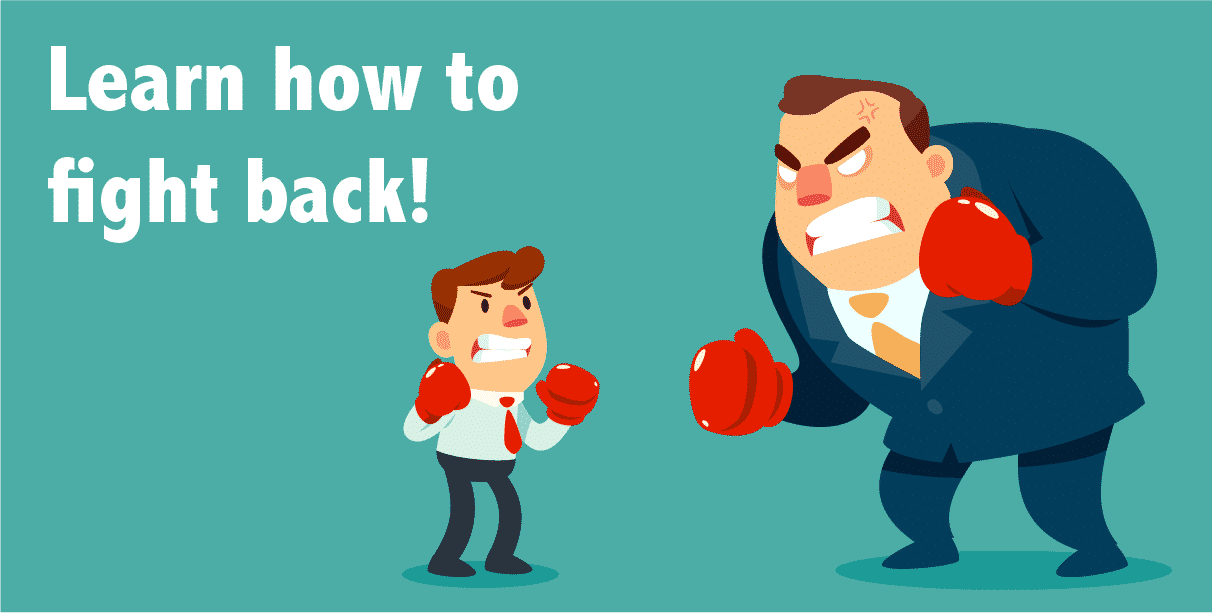 Employing call technology
You might feel that the best course of action is to just not answer calls from Intrum Debt Collectors, but it may be difficult to avoid them, as many debt collection agencies will go as far as to use call technology that will try to keep phoning you frequently until you get fed up and just answer. The call may be silent when you do finally answer. This is because the calls are there to try and make you feel intimidated.
If you are experiencing such behaviour, you should record the times and dates of the calls. This behaviour from the debt collectors is breaching the OFT guidelines. You should inform the agent that you intend to report them to the Financial Ombudsman.
The best way to get in touch with the Financial Ombudsman is by phone on 0800 023 4567 or 0300 123 9123
Feeling like Chandler?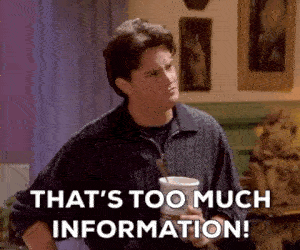 Is all this information starting to feel overwhelming? Don't panic! There's plenty of help available. You can get started below.
Why the attitude?
A tactic which is frequently employed by debt collection agencies like Intrum is when the agent will start off the conversation in a friendly, helpful tone, but they will often become abusive when they realise you don't have the funds to pay them. When you are the subject of this kind of approach you may end up receiving relentless calls, many of which could even be seen as abusive and harassing, but then an occasional polite and friendly enquiry is thrown in for good measure. This switch in attitude may happen in one single phone call, which involves the agent beginning off the conversation politely but if you say you are not able to pay anything to the debt, their attitude may change and become somewhat abusive. It is not just the relentless phone calls. You may even experience threatening behaviour. This entire process is designed to try and put you to your breaking point, so that you just give up and pay, even if it is unaffordable.
It can be difficult to stand up to this kind of behaviour, and this is why they do it! You should always try to stay strong if it is possible. You also have the option to report such behaviour to the OFT using this online complaint form.
What to do if they talk to third parties?
If you fail to answer the call, the debt collection agents may decide to embarrass you and just discuss your debt and general financial issues with the other person who picks up the phone. This may be a member of your family or partner that you live with, or it could even be someone they speak to at your work. This is definitely illegal behaviour and it is a clear breach of OFT guidelines, together with privacy laws.
You should seriously consider reporting them to the Financial Ombudsman on 0800 023 4567 or 0300 123 9123
Dealing with deceit
If they have no luck with any other strategy, some debt collectors will believe feel do not need to follow the law and will put some nasty practices into place. They may pretend that they are speaking to you from the court, or that they are a bailiff. They may even say that they plan to visit your home to take some of your possessions. They may even threaten you with criminal prosecution.
Do not give them permission to visit your home, and if they do this, you should not let them into your home. If you believe that you are threatened, and you are concerned about this, you should not hesitate to call the police.
Stand up to debt collectors
We have seen that debt collection agents such as Intrum Debt Collectors will sometimes be relentless in their pursuit of payment, and the behaviour they exhibit may even be a contributing factor to mental health issues caused by debt problems. You want to stand up to Intrum Debt Collectors but this requires you to stay strong and courageous, which can be difficult in this situation. You should know that there is help out there. It is important to deal with your debt, but you should do this in a way that will not cause you too much stress. Regardless of your debt issues, there is a way out!
Getting debt help
There are a lot of different types of help available to get out of debt. There are agencies that don't make a profit and who can offer a one-to-one service for you, and there are also commercial debt management companies that will charge you a fee for the debt help. The free option should be the first point of contact. Some of the agencies that provide free assistance in getting debt help include:
Citizens Advice Bureau (CAB) – if you are in debt and need help, you can bet that CAB will be able to discuss the situation with you and offer advice and support in dealing with debt management companies.
Christians Against Poverty (CAP) if you need debt help, the CAP will offer this and guide you in the right direction to get debt-free.
StepChange provides free online debt advice and helps people take control of their debt.
Can you write the debt off?
You will be able to get rid of some of your debt if you sign up for an Individual Voluntary Arrangement (IVA). This is a formal arrangement you reach to pay the debt companies a set amount you are able to afford, either as a one-off lump sum or you have the option of setting up monthly payments. You will be able to write off the rest of the debt after a set period, which is usually around five years. This process must always be handled by an insolvency practitioner.
Find a local licenced IVA insolvency practitioner here.
Another option is a Debt Relief Order (DRO). This will only be available to you if you only have £75 left after you have paid your household expenses. To be eligible for this, you must also not be a homeowner or have possessions that are worth more than £2,000.
To apply for a DRO, you must go through an authorised debt advisor. You can find a list of authorised debt advisors here.
Final Thoughts
Despite the warnings from professional bodies and the introduction of government guidelines, as well as other measures to curb the behaviour of debt collection agencies, some of them still act in an atrocious way which can have catastrophic effects on the life of many people. However, you have the right to fight back, especially if you get some help from the agencies we have spoken about in this article. You will not be able to refuse to pay the debt, but you can definitely reduce the amount you need to repay and spread the repayments over a set period of time that you are able to cope with. There is every chance that you will be able to stop their bullying, if you report them to the Financial Ombudsman. They may even lose their licence.
Intrum Debt Collectors Contact Details
Company Name: Intrum
Other Names: Intrum Holdings Ltd
Address:
The Plaza
100 Old Leeds St
Liverpool
L3 9QJ
Phone: 0151 472 7111
Website: www.intrum.com/
Numbers they call from:
08443750636
08700100066
FAQs
Who owns Intrum Justitia?
Intrum Justitia merged with Lindorff in 2017 to form the Intrum Group, the world's leading debt collection and credit management company. The group trades in the UK as Intrum UK Limited, which was formerly known as 1st Credit Limited.
Are Intrum Justitia financially regulated?
Intrum UK Limited is authorised and regulated by the Financial Conduct Authority. The company's registration number is 718918.
Do HMRC use Intrum Justitia?
Intrum UK Limited does not collect debts on behalf of HMRC so they should not be contacting you about any such debts.
Does Intrum Justitia buy debt?
Intrum UK Limited collects debts on behalf of other organisations, but they mostly specialise in buying debts at a discount in the hope that they are more successful at collecting those debts than the original lender had been.
What happens if you ignore debt collectors?
If you
ignore
debt collectors at first they may send doorstep collectors. Secondly, they may apply for a County Court Judgement, which if successful would force you to pay and would show on your credit report.
Can Intrum Justitia take you to court?
Intrum UK Limited can take you to court in order to claim the money owed. If you have been taken to court you will have received a County Court Judgement letter.
Can you go to jail for debt collections?
You cannot go to jail for debts owed to debt collection agencies.
What happens if I ignore a CCJ?
If you ignore a CCJ you won't get sent to prison, however, bailiffs may be sent to your house to collect items equal to the value of the money that owe.
Can Intrum Justitia issue a warrant?
Intrum UK Limited cannot issue an arrest warrant or have you sent to prison. At most they can request a CCJ and if successful send bailiffs to your property to recover items to cover the debt owed.
Are Intrum Justitia bailiffs?
Intrum UK Limited are not bailiffs. They could, however, request a County Court Judgement which means that the courts could send bailiffs. You would have received a lot of warning letters if this was going to happen.
Can Intrum Justitia come to your house?
Intrum UK Limited have been known to send people to your house, however, they have no legal powers so you can ignore them or tell them to go away. If you have received a County Court Judgement then the courts could instruct bailiffs to come to your house.
Can Intrum Justitia force entry?
Intrum UK Limited cannot force entry, they have no legal powers over you. However, if you have received a County Court Judgement then the courts could instruct bailiffs to come to your house.
Will Intrum Justitia give up?
Intrum UK Limited won't give up chasing you for the debt until they've exhausted all of their legal options. This usually means being chased for up to 6 years.
Can a debt be too old to collect?
A debt can be too old to collect from you. Under the Limitation Act 1980 they have a maximum of 6 years to chase a debt. This 6 years is counted from your last payment or the last time that you acknowledged the debt.
How long can you legally be chased for debt?
As per the Limitation action 1980, you can be legally chased for up to 6 years from your last payment or the last time that you acknowledged the debt. If a County Court Judgment is raised against you the Limitation Act no longer applies and you can be chased indefinitely.
Are debts ever written off?
Debts collectors are only likely to write off your debt if they are no longer legally allowed to chase you. This is typically six years since you last made a payment or last acknowledged the debt.
How do I contact Intrum Justitia?
Intrum UK Limited has a live chat facility on their website or you can contact them via email. You can phone them although they do not have a freephone number. However, if you send them a text message they will call you back. Alternatively, you can contact them by post.
How do I pay Intrum Justitia?
Intrum UK Limited has an automated phone line and an online portal where you can make card payments. Alternatively, you can pay by online banking, standing order, direct debit, or by posting a cheque or postal order.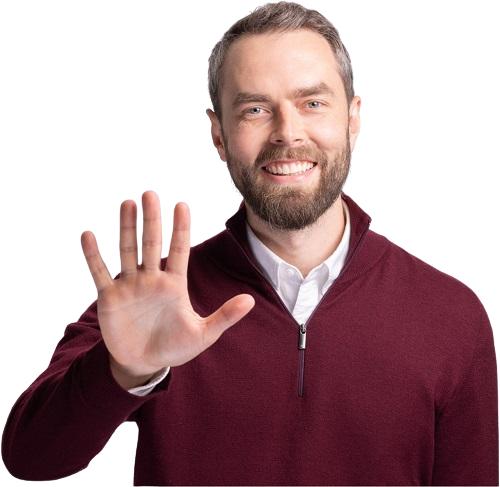 Are you struggling with debt?
Affordable repayments
Reduce pressure from people you owe
Stop interest and charges from soaring
Get started
References
CONC 7.3 Treatment of customers in default or arrears (including repossessions): lenders, owners and debt collectors