Marston Holdings Debt Recovery – Should You Pay? 2022
For free and impartial money advice and guidance, visit MoneyHelper, to help you make the most of your money.
If you fail to pay a debt after receiving a CCJ, you might have to deal with Martson Holding Debt Recovery Bailiffs.
Marston Group Bailiffs might be employed by the debt collection agency chasing you.
But you don't have to deal with them alone. Use our debt advice to fight back against Marston Group enforcement agents.
It's not your fault. Complaints to the Financial Ombudsman have risen this year from 830 to 2,006, so it's safe to say that you're not alone.
Deal with your debt today and feel amazing tomorrow.
Don't worry, here's what to do!
You could get rid of Marstons Bailiffs by writing off some of your debt.
There's several debt solutions in the UK, choosing the right one can take years off your debt, but the wrong one can be expensive and drawn-out.
Fill out the 5 step form to get started.
Is Marstons Holdings Debt Recovery a Debt Collector?
No, Marston Holdings are not debt collectors. They are professional bailiffs in the UK and they have significantly greater powers than debt collectors. They recover debts by going to people's homes and asking for payment, or if not possible, repossessing the debtor's most valuable items. These items are then sold at an auction, and the money raised goes towards paying off the debt.
Although they are collecting debt, they are not officially known as 'debt collectors'. This term refers to debt collection agencies, which do the administration for tracking debtors down and asking them to pay at the start of the debt recovery process. Only after legal action can a collection agency employ a bailiff team like Marston Group to go to debtors' homes and recover payments.
Are you struggling with debt?
Affordable repayments
Reduce pressure from people you owe
Stop interest and charges from soaring
Get started
Are Marstons Holdings High Court Enforcement?
Marston Group staff are high court enforcement officers. These officers and bailiffs do the same job, but the general public is more familiar with the term bailiffs.

It is more common within the industry – and modern – for these workers to be known as enforcement officers.
Can Marston Holdings Force Entry?
Marston Group agents can force entry to your home providing they use reasonable force, but please note that the collection agency they are working for or the original creditor you owe money to can never enter your property. These behaviours would be breaking the law. Using reasonable force to enter your property is only allowed by enforcement officers. Only Marstons Bailiffs can force entry, not the company they work for.
Who Do Marston Group Collect For?
Marston Group Bailiffs will recover money for companies that have a County Court Judgement or CCJ against the debtor. This means they could work for almost anyone who has won in court.

However, they are known to work for local authorities to collect council tax and government departments. In total, they claim to work for over 500 clients and businesses.
The Marston Group is one of the handful of bailiffs that are used by HM Revenue and Customs. They work with HMRC to collect debts relating to benefit overpayments, unpaid VAT invoices and tax debts.

If you owe money to HMRC, you might expect to deal with Marston Group Bailiffs in the not-so-distant future. HMRC also work with around ten other bailiff firms.
UK Personal Debt 2021 Update:
As of April 2021, the average total debt per UK household was £61,509

(Source: The Money Charity)
Feeling like Chandler?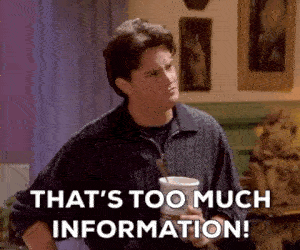 Is all this information starting to feel overwhelming? Don't panic! There's plenty of help available. You can get started below.
Why Is the Marston Group Holdings Contacting Me?
Marston Group might give you prior warning in writing or through calls if they are going to turn up at your door and demand payment. But in most cases, the Marston Group will not give you notice as providing these details could impede their chances of recovering the debt or your possessions successfully.
If you have been to court about a debt and not paid after a CCJ, you could expect Marston Group to come calling. This is even more likely if you owe money to the UK Government or a local council due to council tax arrears or parking fines.
They may turn up at your property in the early morning. Sometimes this is more advantageous to them as they know you are not yet out of the door to work or to complete your daily tasks. However, they do visits throughout the day, so you may genuinely not be home when they call.
You might be wondering if a law enforcement officer can come to your place of work? We answer this question on a dedicated blog you can read here. The short answer is no they cannot, simply because it would disclose you have a debt to other people, which is a breach of privacy laws and a criminal offence.
Want to Completely Avoid Home Visits from Marston Bailiffs?
There are several debt solutions in the UK, some of which could mean you never have to deal with Marston again yourself whilst others may not. Therefore it is important that you consider your options carefully.
Fill out the 5 step form to get started.
Can the Marston Group Take Everything I Own?
Marston Group cannot take everything you own, but their agents are allowed to repossess valuables and sell them at auction. For example, if you own expensive tools to work or need your car for work, these are not allowed to be repossessed. You should contact a UK debt charity or consumer debt advice organisations for more help and details on what the Marston Group can and cannot take from you. Knowing your rights when they turn up will make a difference!
Avoiding debts from escalating to this situation is crucial. We get that it can be tough to face your debts, especially if you know you cannot afford to repay them.

But most people with debts do not realise how many fantastic ways out of debt actually exist.
You can spread out the cost of a single debt or multiple debts in one monthly repayment with an IVA, or even write off all your debts with a Debt Relief Order if you have very little disposable income each month.
See our debt solutions page to prevent your other debts resulting in bailiffs on your doorstep. It will help you save money and prevent stress!
What Should I Do If Marston Group Are Coming?
We understand that lots of people cannot afford their debts, and getting a judge to ask you to pay your debts doesn't change that fact. Therefore, we understand why lots of people continue to not pay after going to court.
The unfortunate reality is that if you do or cannot pay your debts, then bailiffs are a real possibility at this late stage.
The good news is that the Marston Group help debtors to spread out the cost and make payments online (they are not obliged!). You could avoid having your valuables taken away if you commit to a repayment plan with them.
You might have to make a bigger payment upfront to prevent them from choosing to repossess items instead.
How to Stop Marston Bailiffs
The most effective way to stop Marston Bailiffs is to start paying back your debts. If you can afford to pay them, either in full or via a payment plan, then that's normally the best course of action. If you need to organise a payment plan, you could reach out to a charity like StepChange who'll be able to help you negotiate it with your creditor.
Another option is to find out whether there are any debt solutions that you could use to lower your monthly repayments or write off some of the debt. They're not right for everyone but you could find out more about them by filling out our form.
Marston Holdings Fake Letter
Strictly speaking, Marston Holdings should not be sending out fake letters threatening court action. However, there are plenty of blog posts and stories online of people receiving letters from Marston claiming to be in possession of Magistrates Court Orders, when the "debtor" has no idea why.
In this case, rather than contact Marston Holdings straight away, it might be wise to contact HM Courts & Tribunal Service. They are responsible for Warrant Officers, Court Bailiffs and the like. They should be able to clear up what's going on.
How to Contact Marston Holdings
Marston debt collection's contact number is 0333 320 1822. However, for questions about Council Tax or Child Maintenance debt you can call 0333 320 2530.
You can also contact Marston's through the contact form on their website, but if it isn't working you can always use their email address – [email protected].

Marston Holdings FAQs
Who owns Marston Holdings Limited?
Marston Holdings is the largest judicial services company in the United Kingdom and is ultimately owned by Free Flow Topco Limited. They are regulated by The Ministry of Justice.
Is the Marston Group financially regulated?
Marston Holdings is authorised and regulated by the Financial Conduct Authority via Marston Regulated Services Ltd. Their registration number is 692480. The other trading name of Marston Holdings listed under this registration is Burlington, as well as Chase Appointments, Chase Ireland and Engage Services.
What is the Marston Group registered office?
Marston Group registered office is Rutland House, 8th Floor, 148 Edmund Street, Birmingham, B3 2JR.
But, Should I write to them at 60 Church Street?
Yes, you should write to the Marston Group at Embassy House, 60 (Sixty) Church Street, Birmingham, B3 2DJ.
How do I contact Marston Group?
Martson Group's customer care agents can be contacted by phone, email or post. There are different phone numbers depending on what sort of debt is involved. Phone calls are recorded and are not free of charge. Their email address is
[email protected]
.
What happens if you don't pay a debt with Marston?
If you don't pay your debt with Marston's then you can be sued in court and if the judge rules in their favour then you will be forced to pay back the debt along with any legal fees you have accumulated.
Do you have to pay Marston holdings?
Yes and no. If the debt is correct and it's yours then you must pay. If the debt cannot be proven to be yours or it is more than 6 years old than you don't have to pay.
Can Marston's clamp my car?
Yes and no. Marston's can clamp and sell your car in order to recover your debts if you refuse to pay. If you are a blue badge holder, you require the car for work or it is also your home then Marston's cannot take your car.
Where is the best place to get further advice?
If you want further advice to deal with Marstons Group and their law enforcement officers, you should speak with Step Chance UK or Citizens Advice. Search their website and give them a call for help.
References
Schedule 12, Tribunals, Courts and Enforcements Act, 2007
Part 1, Regulation 10, Certification of enforcement agents, 2014.
Gov.uk, CPR – Rules and Directions, 2018.
Are you struggling with debt?
Affordable repayments
Reduce pressure from people you owe
Stop interest and charges from soaring
Get started