Rundles Bailiffs can contact thousands of people a day about debt. It's never nice receiving a letter saying you owe money. For many, debt problems can be a real struggle. In some instances, if you have outstanding unpaid debts or fines, you may receive calls or letters from companies like Rundles & Co bailiffs.
Although getting contact from the bailiffs can be upsetting, it's something that needs to be dealt with. Thankfully, with a little know-how, you can manage the situation and prevent the worst from happening. We look at who Rundles are, what to do if they visit your home, and how to deal with their requests.
Who are Rundles Bailiffs?
Rundles, by their own words, is a company that provides 'ethical enforcement services'. In reality, what this means is that they're a company that has the legal power to collect debts. Although many of us still refer to companies like this as bailiffs, they're actually now officially called 'enforcement agents'.
Rundles has been in operation since 1992, and they work in both the public and private sector. They often collect debts for things like unpaid council tax and parking tickets, as well as for other reasons. They generally only get in touch if you've ignored previous warnings or contact from the courts.
The important difference between an enforcement agent (bailiff) like Rundles and a debt collection agency is their legal standing. Rundles have the legal authority to collect a debt, whereas debt collection agencies don't.
The Credit Services Association makes sure that enforcement agents adhere to strict legal guidelines, and Rundles is a member of this organisation. So, in theory, they have to follow certain rules when collecting debts.
1) Your best solution (if you qualify) [1 minute]
You can write off 75% of your debt with a new government scheme called Individual Voluntary Arrangement. You only qualify if your debts are over £1,700 and you have more than one debt. Click here to launch a 5 question form to find out if you qualify.
2) Check your credit score for free [1 minute]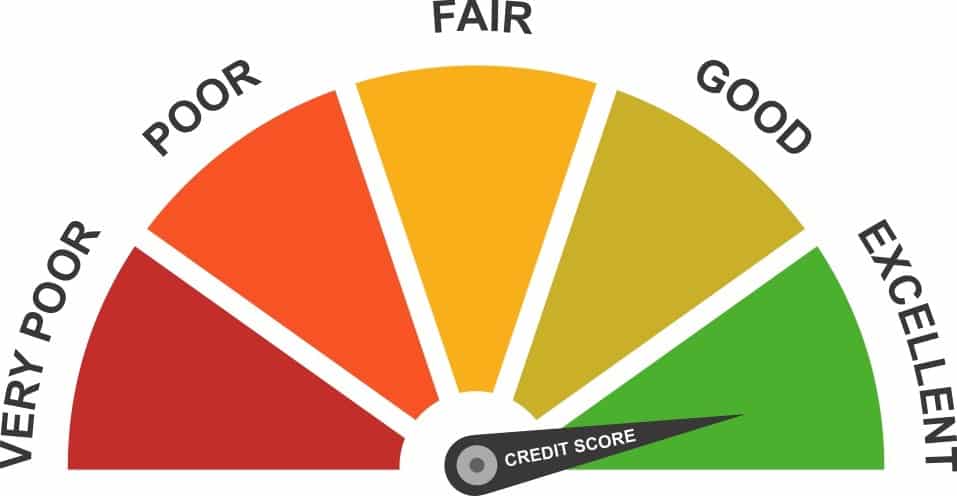 Take 60 seconds to check your credit score for free. This way you can see the positive impact of anything that you do. I recommend Experian's credit report as it's quick and free. Do this now.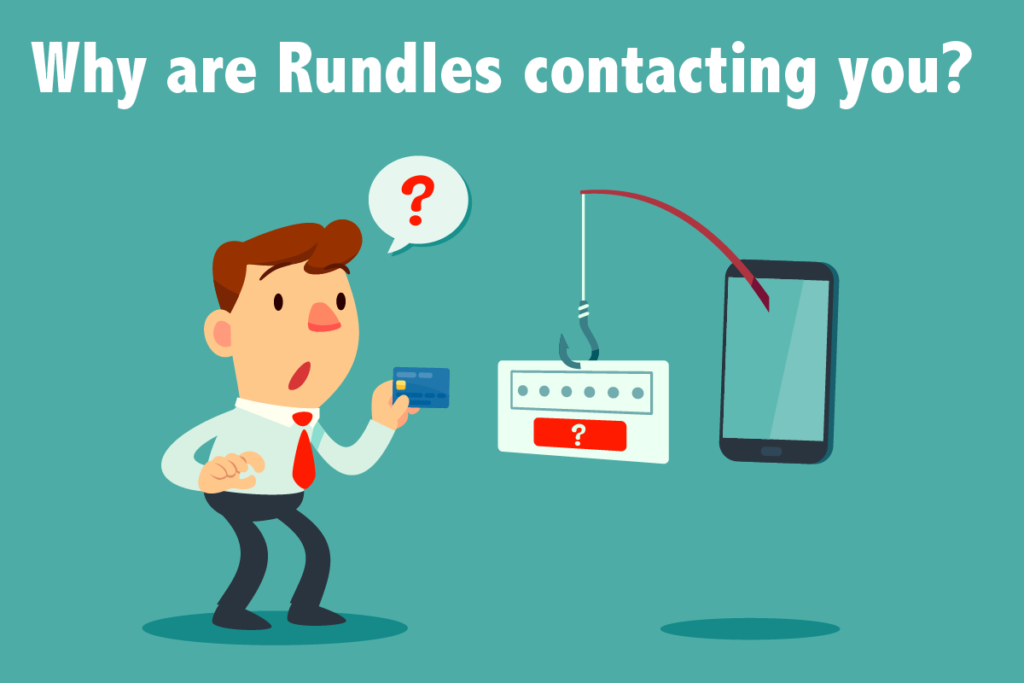 Why Are They Contacting You?
You may be wondering whether Rundles are a legitimate organisation. They definitely are, so if you get a call or letter from them, you shouldn't ignore it. There could be several reasons why they're getting in touch with you. This includes:
Debts owed to individuals, businesses or other organisations
Unpaid tax and tax credit overpayments from HMRC
Unpaid credit card and payday loan debts
Defaults on court fines
Usually, the company, person, or organisation will pass your unpaid account over to Rundles to deal with because they've failed to get in touch with you. So, your debt may be with an entirely different company, but Rundles will be the ones trying to collect it. Companies they collect for include:
Utility companies such as Npower, United Utilities and other gas and electric suppliers
Mobile and broadband companies such as O2, Virgin Media and EE
Parking tickets and council tax from your local council
Rundles often buy bundles of debt from these companies. This means that they're no longer collecting the debt to pay back the original creditors, but instead collecting in their own interests. They pay a small fraction of the price to own the debt, and then make money when they collect it.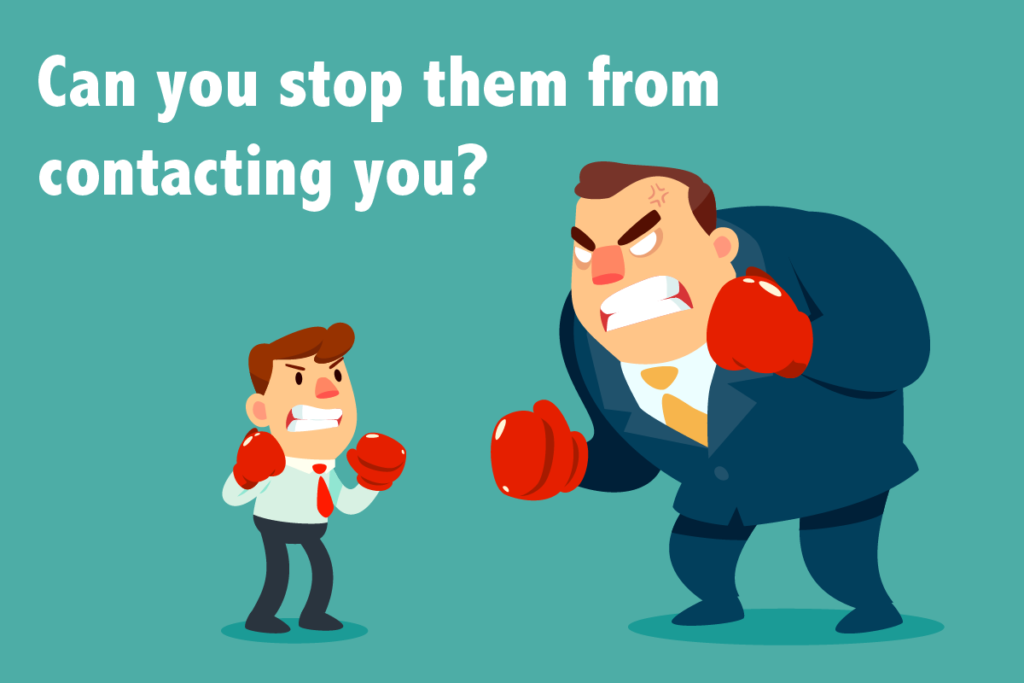 Can You Stop Rundles From Contacting You?
You may find that agents from Rundles are quite persistent. You may receive several calls or letters from them, and they may eventually turn up at your house. Many people wonder if ignoring them means they'll stop. They won't. It's better to deal with the problem head-on.
Bailiffs like Rundles are sometimes also used to server court documents or give notices and summons. However, any visit to your home usually requires at least 7 days' notice of their first visit. You can prevent them from coming to your home and contacting you further by paying your debts.
There are some things they can't do, however. This includes:
Sending letters that resemble court forms
Calling you at unreasonable times
Contact you at work when you've told them not to
Use jargon or technical language to confuse you
Check your letters and the company's website to see how you can contact Rundles. Doing so increases your chances of resolving the matter as effectively as possible, without incurring additional costs or having them visit your home.
If the debt they're claiming isn't yours, you can request that they prove and give evidence of the debt. The Financial Conduct Authority's guidelines have more information on this (see section 7).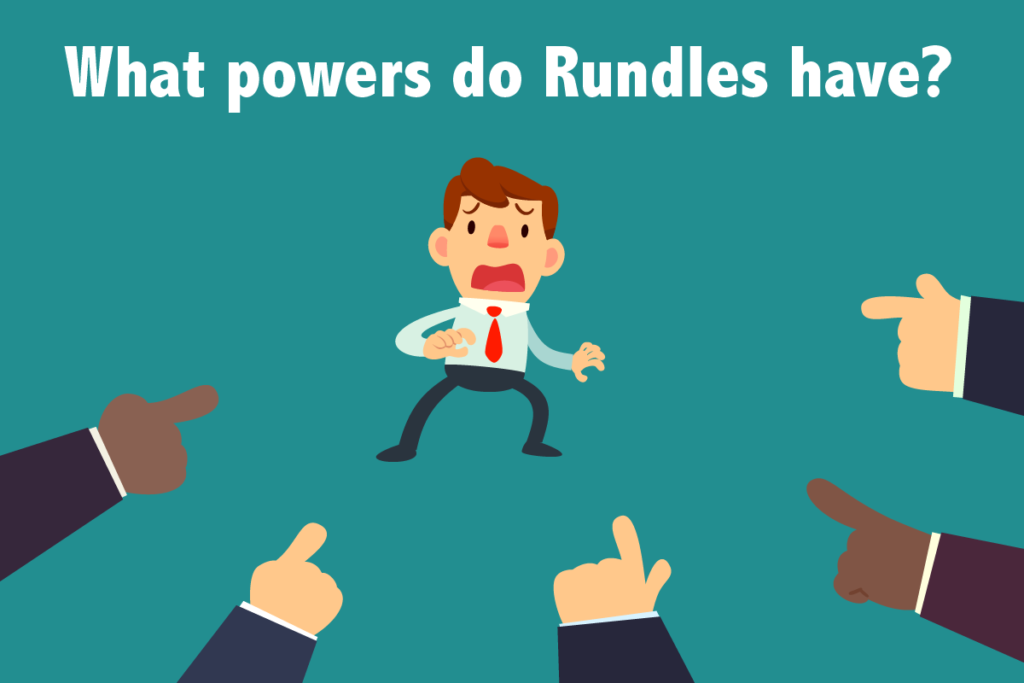 What Powers Do Rundles & Co Have?
As an enforcement agent/bailiff, Rundles have some legal powers when it comes to collecting your debt. However, this also means that you have rights when it comes to dealing with them.
Bailiffs can visit your home to collect the debts you owe. In some cases, they even have the power to enter your home and take some of your belongings to sell. If you refuse them entry and do not agree to pay them, they can take things from outside your house, including your car.
If you're visited by someone from Rundles and you refuse to pay them, they can take luxury items from your homes. These items include things like TVs, games consoles, jewellery and antiques.
In some instances, such as for unpaid criminal fines, stamp duty or income tax, bailiffs can force entry to your home as a last resort. However, in normal circumstances, Bailiffs cannot enter your home:
By forcing their way past you
If only vulnerable people or those under the age of 16 are home
After 9pm or before 6am
Through windows or other openings aside from doors
What Should You Do if a Rundles Bailiffs Visits?
In all but the most extreme circumstances, you do not have to let bailiffs into your property. They may tell you otherwise and may press the point quite hard. However, they can only force entry if you have unpaid magistrates court fines or tax debts and they have the necessary paperwork. In these situations, they may employ a locksmith to gain entry, but they can't break down your door.
The first thing you should do if someone from Rundles (or any other bailiffs) shows up at your door is to ask for identification. They should be able to provide the following:
Proof of who they are, such as an ID card, badge, or certificate
Proof of the company they're representing (in this case, Rundles)
Proof and a clear breakdown of what you owe
Proof of whether they can force entry, such as a warrant or writ
You can get them to pass these documents through the door to inspect them. Make sure they're still in date and have all of the correct information on, such as your name and address.
If they don't have the right to force entry to your home, you can tell them to leave and that you'll contact the Rundles head office to arrange payment. If the debt is in someone else's name, you can tell them to leave and that you'll contact their head office.
Remember, Rundles will continue to pursue the debt, which means that if you don't pay or prove it's not your debt, they will continue to visit.
What Can You Do if Rundles Take Your Goods?
If you have already let a Rundles bailiff into your home, they may have taken your goods to sell so they can cover your debt. However, you may be able to get them back if you act quickly.
The easiest way to recover your goods is to pay or settle the debt before they're sold. Alternatively, you could agree on a repayment structure with your creditors, or even buy back the items to pay off your debt.
If the Rundles enforcement agent didn't follow the correct legal procedure, you might also be able to get your items back. You can contact Citizens Advice to find out more about this.
What to Do If You've Been Contacted by Rundles
There are a few things you should and shouldn't do when you're first contacted by Rundles:
Don't ignore them
It's important not to ignore any calls or letters you get from Rundles. The debt is not going to go away on its own, and they will not stop trying to reach you about it. Remember, enforcement agents like Rundles can charge an extra fee for dealing with your debt. This includes:
Compliance – £75. When they send you an enforcement notice asking for payment.
Enforcement – £235 (or 7.5% over £1500). When they visit your home or business to take goods.
Sale of goods – £110 (or 7.5% over £1500). When they remove and sell your possessions.
Whether you owe the debt or not, it's better to respond to their correspondence before they send someone to your home. Find out whether you're liable for the money owed, and take action as appropriate.
Check if you owe the debt
If you receive a letter claiming that you owe money, the first thing you need to clarify is whether it's accurate. The debt could be owed by someone with the same name as you, or who previously lived at your address. Similarly, you could have recently paid the money and the letter was sent in error.
If it's been more than six years since you last made a payment or had contact with the creditor, you may not have to pay the debt. Equally, if you were pressured when you signed the agreement or the creditor didn't sufficiently check whether you could afford to repay the money, you may not have to pay.
Pay the debt
If the debt is yours, is recent enough, and Rundles has proof of that fact, you are liable to pay it. If you have the funds available, your best option is to pay what you owe. This will stop the company contacting you further, and means you can get on with life with one less worry. Make sure to get a receipt for any payment you make.
If you're unable to pay the full amount straight away, you may be able to agree on a payment plan. You should contact Rundles and explain to them your situation. They may agree to let you pay your debt in instalments, avoiding any extra fees.
Getting Help Dealing With Rundles Bailiffs
There are ways you can get help dealing with Rundles if they contact you. Of course, your best bet is usually to contact them as soon as you first hear from them. If you're liable for the debt, the best course of action is to pay it if you can. However, there are ways you can get help when dealing with them:
In some instances, you can write off some of your debts. In England, Wales and Northern Ireland, an IVA combines all your debts into one. This process then allows you to make one monthly payment towards the whole lot, often at a lower rate. After a set period, any outstanding debt is legally written off.
Other forms of debt management are available, depending on your circumstances. This includes things like debt management plans, consolidation loans, and bankruptcy. It's worth exploring your options here and speaking with professional organisations about which is the best method for you.
Citizens Advice
If you have concerns about dealing with Rundles or the correspondence you've received from them, you can contact Citizens Advice. They have resources that can help you prepare for a bailiff visit, as well as advisers who can check any notices you've received.
Formal complaints
If you look at the Trustpilot reviews of Rundles, you'll see some fairly bleak reading. Words and phrases such as 'bullies,' 'threatening,' and 'mistreated,' are all used. If you feel that Rundles have treated you poorly, you can make a formal complaint. If Rundles don't respond to this appropriately, you can contact the Financial Ombudsman Service to take matters further.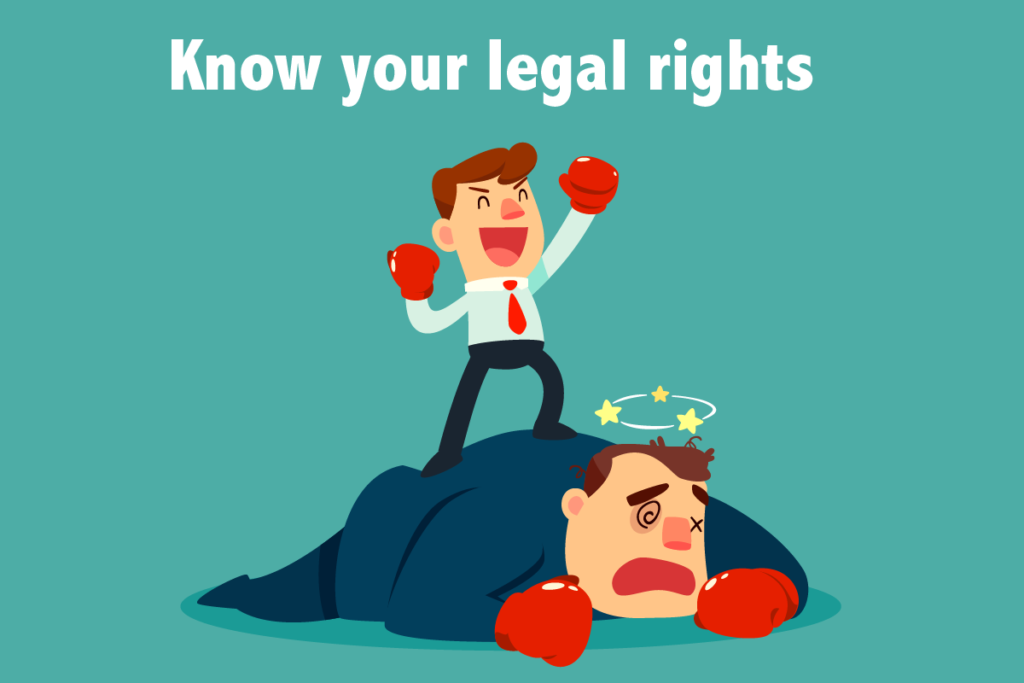 Rundles Bailiffs – Final Thoughts
It's never pleasant having to deal with debt enforcement agents such as Rundles. However, by knowing your legal rights and their boundaries, you can know what to expect. You should never ignore letters or calls from companies such as Rundles, even if you aren't responsible for the debt. Should Rundles visit your home, you don't have to let the bailiff in unless they have a court-certified warrant or writ. Instead, you should tell them that you will contact the company directly to pay the money or contest the claim.
Read More…