​​Newlyn PLC Harassment – What to Do? 2022
For free and impartial money advice and guidance, visit MoneyHelper, to help you make the most of your money.
Are you a victim of Newlyn PLC harassment? Judging by the reviews and comments left online, you certainly wouldn't be alone. In this post, we recap who they are before discussing what you can do about harassment from enforcement agents and debt collection agency workers.
Beating Debt Collectors
There are several ways to deal with Newlyn PLC and improve your finances.
Choosing the right way to tackle your debt could save you time and money, but the wrong one could cause even more harm.
It's always best to find out about all your options from a professional before you take action.
Fill out the 5 step form to get started.
What is Newlyn PLC?
Newlyn PLC is an enforcement agent business providing bailiff services to councils and private companies. They help these groups recover unpaid debts and arrears which have already been to court.
Newlyn PLC is also a debt collection agency. They help clients collect unpaid invoices and arrears from individuals and other businesses before these matters are taken to court. They do this by tracing debtors and asking them to pay.
Is Newlyn High Court enforcement?
Newlyn PLC is a private enforcement agent company but they're not employed by the High Court. Their bailiff services may be used by local authorities and government departments to collect unpaid council tax debts and housing benefit overpayments. And they may be employed by private companies to recover commercial debts subject to a court order.
Are you struggling with debt?
Affordable repayments
Reduce pressure from people you owe
Stop interest and charges from soaring
Get started
Can Newlyn bailiffs force entry?
Newlynbailiffs cannot force entry into your property by breaking down doors or by physically handling you. But they can walk into properties with open doorways and unlocked doors. They should not climb through windows.
The only time that a Newlyn bailiff can force entry is to seize goods listed within a Controlled Goods Agreement when the agreement has not been kept to by the debtor. However, they must use a locksmith rather than "kick down" the door.
A Controlled Goods Agreement might need to be signed when agreeing on a payment plan. It states that Newlyn bailiffs can seize specific assets if you miss payments.
What happens if I don't pay Newlyn?
Ignoring Newlyn PLC enforcement agents will cause them to visit you again in the future, which adds more expensive charges to your debt. They'll keep returning until they can recover a full payment, sign you up to a payment plan, or repossess your assets, which are then sold to clear the debt.
If your debt is not subject to a court order and you ignore Newlyn PLC debt letters, they will continue to contact you and ask for payment. They will eventually threaten you with legal action if you don't pay. However, this may or may not be just a scare tactic to get you to pay. Their client may not be willing to take you to court.
Feeling like Chandler?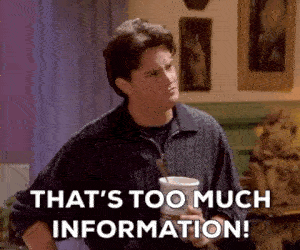 Is all this information starting to feel overwhelming? Don't panic! There's plenty of help available. You can get started below.
Newlyn PLC harassment
Newman PLC has some dreadful online reviews, with many claiming that Newlyn PLC is harassing them. Take a look at just a snippet of the type of comments left online:
"Absolute bully boy tactics, received 2 letters this morning, 1 officially from Royal Mail, the other hand delivered saying they are coming to remove my goods even in my absence for unpaid Council tax for 2019-2020, even though I have never missed a payment in the 6 years I have lived at the property."
"They send many threatening texts, letters, etc, even when you make payments but miss one. There is no constructive help, just a barrage of demands for payments you can't keep up with or threats of visits and more fees. […] They collect debts by any means possible even if it is at the expense of people's mental health."
A Newman (Trustpilot review)
How to deal with Newlyn PLC harassment
If you think a Newlyn PLC enforcement agent is harassing you and not sticking to the strict code of conduct, you should first make a complaint to Newlyn PLC. If they don't respond as you expect or continue to harass you, you can escalate your complaint along with any evidence to the Financial Ombudsman Service (FOS).
The same process can be followed when complaining about debt collection agency workers at Newlyn. However, you can also provide Newlyn with your contact preferences first. This should stop them from contacting you so many times in a single day and stop them from calling at certain hours of the day. Keep a copy of any email or letter you send, as it can be used as evidence when escalating complaints to the FOS.
How do I get rid of Newlyn?
The only way to get rid of Newlyn enforcement agents is to:
Pay the debt off in full
Agree on a payment plan with Newlyn, which may involve a Controlled Goods Agreement
Allow them to seize goods to an equal value of your debt (plus fees!)
These three options will help you pay off a debt that must be paid because it's subject to a court order.
But if you're dealing with Newlyn as a debt collection agency in the early stages of the recovery process, there may be ways you can stop them from contacting you and even get out of having to pay. Read on to uncover how!
Has your Newlyn debt become too old to be enforced?
Some Newlyn debts cannot be enforced because the courts won't accept older debt cases. As a way to prevent the courts from becoming overly stretched, many debts cannot be taken to court when they're at least six years old.
So, if Newlyn is chasing you for a payment on a debt that is old, you might not have to pay. You should work out if your debt qualifies as too old to be collected, officially known as statute-barred debt. And if it is, you can tell them you're not going to pay for this reason. Be aware that not paying will still harm your credit score.
Ask Newlyn to prove you owe the money
Don't worry if your debt isn't statute-barred, there's still something else you can do. You should ask Newlyn to send you proof that you owe the debt. They're then obligated to send you a copy of the agreement you signed relating to the arrears and debt owed. Keep a copy of your request, because if they don't send proof, you don't have to pay.
And if their client takes you to court, you can show the judge your request for proof which was ignored.
Discover more help dealing with Newlyn PLC
Get more help dealing with bailiffs and debt collection staff by speaking to debt charities and Citizens Advice. And we have more free content for you on MoneyNerd. Start by browsing our debt help hub!
Are you struggling with debt?
Affordable repayments
Reduce pressure from people you owe
Stop interest and charges from soaring
Get started