Provident Loans Refund, Complaints & Claims 2022
For free and impartial money advice and guidance, visit MoneyHelper, to help you make the most of your money.
IMPORTANT UPDATE: Provident is now assessing all the claims that have been made since the deadline for making a claim passed on 28th February 2022. To stay up-to-date with your claim it's best to log into your Claims Portal regularly. If you think there's a problem with the status of your claim then it's really important that you appeal the result quickly. You have 30 days from the day you received the claim status to make the appeal.
Don't worry, here's what to do!
There are several debt solutions in the UK that can be used to improve your finances. Choosing the right way to tackle your debt could save you time and money, but the wrong one could cause even more harm.
It's always best to find out about all your options from a professional before you take action.

Fill out the 5 step form to get started.
Is Provident going bust?
As of 18th December 2021 Provident has confirmed that it is going bust, it will no longer be lending money or collecting any debts. If you have any outstanding debts with Provident then they will be written off completely. However, it's worth reading on because you may well be able to make a claim against Provident, if you were mis-sold your loan. I'll explain more below.
Are you struggling with debt?
Affordable repayments
Reduce pressure from people you owe
Stop interest and charges from soaring
Get started
More information on the Scheme of Arrangement
This Scheme was agreed to in order to prevent Provident's insolvency. As a result, many (not all) of the customers during this period (April 6th 2007 and December 17th 2020) will be eligible for a refund.
Customer refund eligibility comes under the grounds that their loan was unaffordable as a result of the failure of Provident to correctly check creditworthiness nor the suitability of their loans.
This approved scheme may mean that customers may only receive an estimated 6% refund.
The scheme will start officially on August 5th 2021 and will run for a 6 month period in which customers can make a claim. Any customer claiming after this period will have their claim barred.
How to Send a Claim to the Scheme
If you voted on the scheme then there is no further action required on your part as that will have submitted a claim.
If you DID NOT vote then you can now make a claim but only within the 6 month period starting on August 5th 2021.
To make a claim, set up an account in the Scheme Portal using your Scheme ID Number and registered name found on any letters of emails you have been send by Provident.
If you didn't receive any letters or you can't find your ID number phone Provident on 0800 056 8936.
Once your account is set up, log in and submit the claim.
Are You Entitled to a Provident Loans Refund?
Provident Personal Credit Limited may have mis-sold you a loan without complying with the law, despite being regulated by the Financial Conduct Authority.
If you have a Provident loan that is 'unaffordable' and is driving you into debt, you might be owed a full refund.
In order for a loan to be 'affordable', you must be able to pay it on time whilst still being able to pay your other debts, bills and living expenses.
If either of these factors were not the case then you are entitled to a refund.
It's not your fault. Complaints to the Financial Ombudsman have risen this year from 830 to 2,006, so it's safe to say that you're not alone.
Deal with your debt today and feel amazing tomorrow.
Who Are Provident Loans?
Provident Loans is a short-term lender operating in the UK. This business provides personal loans from £100 to £1,000 for a period of 13, 26 or 52 weeks, typically with a high-interest rate.
Provident Loans is a trading name of Provident Personal Credit Limited, registered at 1 Godwin Street, Bradford, West Yorkshire, BD1 2SU.
You can apply for their loans online where a credit record check will be completed, and you can receive the funds the very same day.
But Provident is also known to turn up at people's homes to offer what is known as doorstep loans, cash loans and home credit. We explain what home credit is later in our guide.
Provident Loans is authorised and regulated by the Financial Conduct Authority, which means they are a legitimate lender.
However, this doesn't necessarily mean they have abided by the law when providing you with a loan. They may have broken the latest laws that make you eligible to get a refund.
And that's why we are here to help you make a claim for your money back.
Provident Loans was founded in 1880 and is one of the leading credit companies in the UK. They offer short-term loans from £100 to £1000 farmers with a total repayment period of 52 weeks. Provident Loans is a division of Provident Personal Credit Ltd.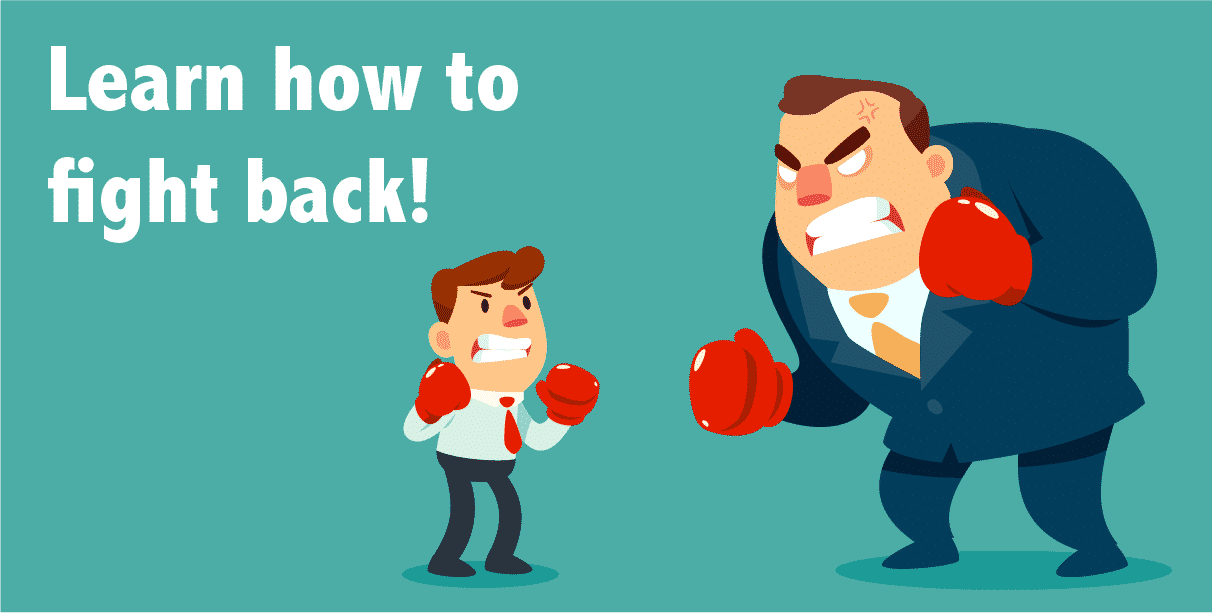 Is Provident in Trouble?
Provident Loans are in significant trouble. It was reported in the UK mainstream media that the Provident Loans company value has plummeted by around 70% in the period 2017-2019.
The reason for this is due to refund claims from their current and past customers, thus, providing customer compensation worth almost £170 million.
On top of this, they have been fined £2 million by the Financial Conduct Authority for misselling loans to people, including doorstep lending, which caused them to get into serious debt.
Update as of July 2021:
"Over the years, we've been proud to help people who need a loan and can't get one elsewhere. However, the tough economic situation has resulted in us making the difficult decision to stop lending."

"As of 10th May, we won't issue any new loans. This includes new loans to existing customers."

Source: (Provident)
What Is Doorstep Lending/Doorstep Loans?
Doorstep lending, also known as a doorstep loan or home credit, is exactly like it sounds. An agent for Provident would knock on people's doors and inform them about the loans they were offering. Promoting a doorstep loan is now illegal in most cases.
Provident is believed to have targeted neighbourhoods where people may be experiencing money problems and even poverty.
Thus, they encouraged people who already had money issues to take out a loan, which would then put them into more significant debts down the line.
Doorstep loans are dangerous and may help you make your case to get a refund back into your bank account.
Are Provident Loans Illegal?
Provident remain a legally operating personal loan company, so loans from them are not illegal.
However, the Financial Ombudsman and Financial Conduct Authority have found that Provident Loans provided credit to people who should not have been approved, sending them into further debt.
These actions were considered illegal and have been – and still are – being punished with claims.
They can be punished further if you make a complaint about your own experience!
But Provident Loans is still a legal lender in the UK. The only type of behaviour that is almost always illegal is when their agents try to conduct doorstep lending.
If they turn up at your door to offer "home credit" or cash loans, and you have not asked them to visit you in writing prior, then this is illegal.
You should report further attempts at doorstep loans to the Financial Ombudsman and Financial Conduct Authority.
Feeling like Chandler?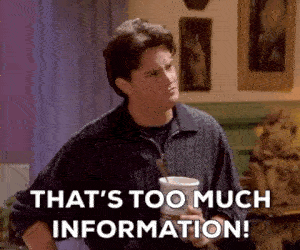 Is all this information starting to feel overwhelming? Don't panic! There's plenty of help available. You can get started below.
Can I Get a Refund Back from Provident?
If you have a Provident loan when you shouldn't have been approved, you might be able to get a refund on the full loan amount and the interest you paid.
You can get a refund on the full amount, interest and charges as long as the loan is still active or if you repaid the loan in the last six years.
Lending irresponsibly comes in all shapes and sizes, so you don't have to have taken out a doorstep loan to be eligible to get a refund.
Doorstep lending is one of the watts to improve your chances of your complaint being successful, but it certainly is not the only method to get a refund.
Next, we will take a look at some of the best laws that may be able to make your case substantial and due redress.
Get a Refund if Provident Loans Broke These Laws!
So, if it is not just doorstep loans and home credit which can make a successful complaint, what else can win you your money back?
Here we outline three laws that Provident Loans may have broken when providing you with a loan.
These laws were used to compensate nearly £170 million of mis-sold loans and is why the Financial Conduct Authority (FCA) issued Provident Loans with a £2 million fine.
Law #1: Provident Loans Irresponsible Lending
Provident Loans can only provide a loan to someone who has the ability to repay it back. They cannot give loans to people who will struggle to pay back the loan and will get into debt because of it.
You must be able to pay back your loan and pay for rent, each month's utility bill and food.
The best way for Provident Loans and other lenders to make sure this will not happen is to check your credit score. Here, they can identify if you are good at handling money and budgeting to continue making the full repayments each month and on time.
But checking your credit file is not the only obligation of Provident Loans. They must assess your circumstances to ensure nobody signs for their loan who shouldn't.
Doorstep Loans are often seen as an aggressive tactic for forcing a loan on someone who has not considered it and would usually result in the loan being unaffordable.
If you received a doorstep loan or applied successfully online, you could be due a Provident refund.
We'll explain how to make your case within a complaint after discussing some other laws that may be able to get you your money back.
Law #2: Price Cap on Interest and Charges
One way that taking out a loan gets people into debt more often than not is through interest and charges.
Some loan providers will add sky-high interest to their loans, often much higher than they advertise initially, and then charge fees because borrowers do not pay back the interest in time.
Sometimes this means debtors ask to borrow more money, and Provident have been known to oblige. This is just another example of further irresponsible lending and is illegal.
The better news is that the Financial Conduct Authority has now implemented a price cap to tackle unfair interest rates and charges. These are:
A maximum charge cap per day of 0.8% is in place on the amount borrowed. This means you can only be charged 0.8% each day in any situation, including interest charges and any other fees applied.

If you default on payments, the maximum fee that can be charged is £15. However, this may be much lower if you borrowed a small amount due to the above 0.8% daily cap rule.

A total maximum charge of 100%. What does this mean? It states that you can never be asked to pay back more than 100% of the money you borrowed for short term loans.

For example, let's imagine you borrowed £1,000 over one year from Provident Loans. In this case, Provident can never ask you to pay back more than £2,000.
These rules apply to all credit agreements with interest rates above 100%.
Considering how much compensation that Provident Loans has already had to pay back to their customers for breaking laws.
There could be lots of cases where customers can use these interest and fee caps to claim their loan was unaffordable and illegal. Your lender might owe you money back and have to pay back the interest you paid too!
Keep reading to discover how to lodge your complaint to the Financial Ombudsman regarding these breaches.
Law #3: Continuous Payment Authority (CPA) Laws
When you take out a loan with any lender in the United Kingdom, they will try their best to get you to agree to let them take repayments directly from your bank account.
Most people oblige because they are excited to get the funds they need and it makes repayments convenient.
These repayments are usually taken with a method known as a Continuous Payment Authority (CPA).
The problem is, that most people do not know their rights when agreeing to let Provident Loans take money directly from their account.
Here are some of the rules you need to know because you may be able to complain about their behaviour, and ultimately, get a refund.
Provident Loans must give their customers notice of the date when they will collect the repayments.

If they fail to warn you and you end up not being able to afford essentials like rent, a utility bill and food, then they are committing a serious offence. Note, they may stimulate this in the refund process.

Provident Loans can not take part of the repayments you owe if they were unable to collect the full amount.

For example, Provident Loans might try to collect a repayment and are rejected by the bank because you do not have the funds.

Consequently, they may try to take less than the full amount to get some money and clear your account.

This is not legal because Provident Loans cannot leave you without money to pay for food, your upcoming utility bill and rent.

You can give them permission to if you prefer them to collect some money and avoid more interest and charges.

Third time is not a charm. Provident Loans is not allowed to try and take any payments if the previous two attempts were unsuccessful.

At this stage, they must contact you to see what is going on with your repayments. We would recommend contacting a Provident customer service agent first to discuss your situation.
If you have struggled to repay the loan you received from Provident and subsequently experiences these problems when they collect repayments, you could make a claim for a refund.
So, let's dive into how to make a complaint…
How Do I Make a Complaint to Provident?
Provident has gotten so used to handling complaints regarding irresponsible lending that they have their own website area dedicated to submitting complaints, so you could use their website, but there are other options.

They claim to give you a response within three working days or will write to you within five working days of your complaint. This is quite fast for a UK lender.
We guess they have streamlined the process as they started handing back around £170 million in compensation.
They state you can call them or make a complaint online using their special complaint form. However, we recommend writing to them to tell them you are requesting a refund for irresponsible lending.
But don't worry. You will not need to come up with some legal letter as we have already written it for you. If you would like to ask Provident Loans for your money back, you should use our template letter. Simply copy the text and add your name and other details relating to your loan case file.
Access our template and other key info in our request a loan refund guide!
My Loan Was Unaffordable, But I Did Pay It Off
This may sound impossible, but some lenders will provide a loan that is not affordable but people and families live in bad conditions with no heating or not enough food in the cupboards for months just to pay the loan off.
Even if you paid the Provident Loan off, you still may be able to get a refund on the full amount and the interest you paid because the loan was unaffordable.

A loan is only affordable if you managed to pay it back without going into serious hardship and poverty. If you chose to honour the agreement and experience hardship, the loan could still be classed as unaffordable.
It is Provident's responsibility to spot when a loan will be unaffordable during the application process.
You can apply for a refund, including the interest you paid if you repaid the Provident loan back within the last six years.
Should I Use a Claims Management Company?
You could use a Claims Management company to handle your refund process with Provident, but there are other options that might be cheaper and just as effective. A claims management firm is a business in the United Kingdom that will handle the complaint on your behalf and request a loan refund for you.
If you do use one of these claims management businesses, they will either charge a flat price or charge a commission on the amount they get back for you.
Some of these companies are excellent at what they do and can reduce the stress and anxiety of making a complaint and getting a loan refund. But for many people, they could be a waste of money.
Using our own letter template we linked to above, you can send a professional request for a refund that Provident Loans will take note of.
We believe you could get a financially better outcome by using our 100% FREE refund request letter.
One exception may be the popular site, Resolver. They might be able to help you get a refund from any UK lender without any charge!
And remember, nobody can guarantee that you will get a refund on your Provident loan.
Whether you will get a refund all comes down to if the loan was unaffordable if the interest you paid was too high and other laws relating to irresponsible lending, such as pressure tactics and unsolicited doorstep loans.
After You Make a Claim to Provident…
After you have written to Provident claiming your loan was unaffordable, do not expect the lender to simply cave in and provide you with a loan refund.
Most of the time, a lender will reply saying they do not believe they owe you a refund. They do this because they think you will not go any further and give in.
Ultimately, they think they may be able to get you to think you are not owed a refund, when in fact you are.
Provident Loans may now be less likely to use these tactics because of the bad press they have received and they do not want any complaints to be escalated further.
But if they do reject your claim, that's exactly what you should do. It's time to call on the FOS!
Escalate Your Claim to the Financial Ombudsman Service (FOS)?
Whether you are making a claim against doorstep loans, a home credit loan or simply the loan was unaffordable, you are allowed to escalate your complaint and refund request to the Financial Ombudsman Service (FOS).
The FOS will ask you to complain to Provident Loans first, which you will have already done at this stage.
You should then supply all relevant information to your claim, including your credit record if needed to show the loan was unaffordable and should not have been provided.
The FOS will then analyse the situation independently and come to a decision on what happened and if Provident Loans negated the law during the application process or when making repayments.

If the FOS finds that the lender has provided a loan when they should not have, they could request that Provident give you a refund and compensation. This includes an interest you paid and late fees.
The Financial Conduct Authority may take further action with Provident Loans.
Provident Loans Home Credit Case Study
The below case study is one of the hundreds that exist online:
This experience by Popp1414 is worrying. Provident Loans came to offer doorstep loans to people basing the loan of people not named on the loan.

The agent who did this is not abiding by lender regulations, especially considering the forum user had not requested someone to come to their home and discuss a loan.
These doorstep loans are illegal and the practices being used to get people to sign up to the home credit loan is worrying.
Use this information to guard yourself against illegal lenders!
Struggling to Afford Your Next Payday Loan Repayment?
If you are struggling to afford your loan repayment, you might be able to find a solution directly with Provident by explaining your situation. Maybe you cannot pay a utility bill or rent, and asking for a cheaper plan could work. In fact, Provident is legally obliged to listen to your offer and consider it.
If you are finding it difficult to make your loan repayments each month, and your lender is not assisting, you might need the help of a UK debt charity.
They can provide advice and information specific to your circumstances – and they can help you make a complaint to the FOS.
We also have a guide to assist you in complaining to the FOS!
A debt charity can talk you through the different options available if you cannot keep up with repayments. They may try to negotiate cheaper repayments directly with Provident loans (or another lender) and you might get a better deal.
Alternatively, they could recommend a formal debt solution to save you money on debt repayments.
In the United Kingdom, you can make your debt affordable in lots of ways. See our debt solutions page for a complete rundown of these excellent methods!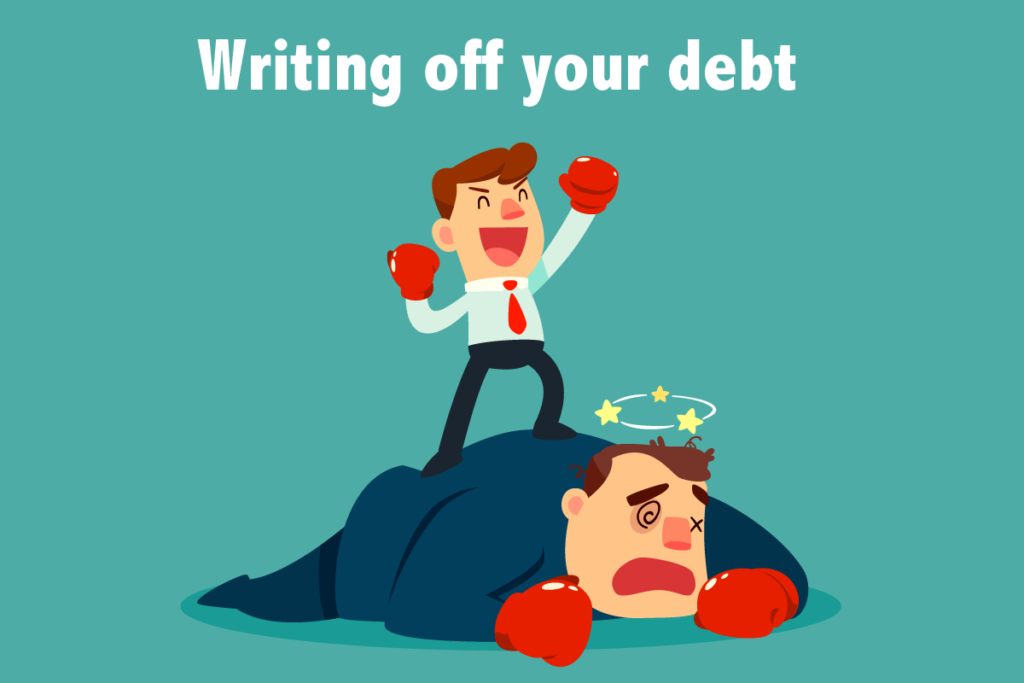 How to write off your debt
It is possible to write off some of your debt through an Individual Voluntary Arrangement (IVA). This is a formal agreement to pay the debt collectors an amount you can afford as a one-off sum or as monthly payment.
You only qualify for the IVA scheme under certain conditions. Fill out the 5 step form to get started.
Can I Write Off My Provident Loan in Other Ways?
Not a lot of people know this, but there are actually quite a few ways to write of debt in the UK. What if Provident Loans say you cannot get a refund on your loan and the interest you paid, and you have been unsuccessful trying to prove the loan was unaffordable to the Ombudsman?
Well, you might still be able to improve your circumstances.
There are a number of methods to wipe some of the debt. You might be able to use an Individual Voluntary Arrangement (IVA), which can consolidate home credit, personal loans, credit card debt, and other debts into one repayment plan.
You will make monthly repayments that cover all your debt, but this is arranged through an expert known as an insolvency practitioner.
At the end of this lengthy repayment plan (five or six years), all remaining money owed will be written off. Some people with lots of debt manage to wipe thousands off their total debt and walk away without any more debts to their name.
And if you do not have a lot of debts, you can still find a way to wipe off what you owe. Those without a big income and who do not own their own home can use something called a Debt Relief Order.
Your lender will be blocked from contacting you for a full 12 months and if your finances have not improved during the year, you can wipe off all debt owed and never have to repay the loan taken out with Provident.
Provident Loans FAQs Answered!
Who owns Provident Loans?
Provident Loans is owned by Provident Personal Credit Limited registered in Bradford and regulated by the Financial Conduct Authority. This means they must take your application seriously and notice when they loan is unaffordable to the prospective borrower. They are also registered with the Information Commissioners Office.
What is the Provident application process?
Most people can apply for a Provident loan online using their website. During the application, your credit file should be checked and personal circumstances scrutinised. You will then be offered a loan with repayments and the interest rate explained. If your application is accepted, you might have the money in you account the same day. The business is known to send agents to some doors, but this is only legal if requested by the potential loan customer. If a lender comes to your home, the application process will be different.
Does it cost to claim for a refund?
No, you cannot be charged to claim for a refund. Your claim could cost if you use a claims business and they charge a fee rather than commission on your refund.
Can Provident take their refund back?
No, once you have your refund Provident will not try to get it back, nor would they be successful.
What are doorstep loans and are doorstep loans legal?
A doorstep loan is when Provident (or another lender) will come to your house and offer you a loan, hence why they are called a doorstep loans. Doorstep credit is usually targetted in areas where people struggle to make ends meet and live from payday to payday. Trying to get people to sign up for a doorstep loan is illgal unless the person living at the address has put in writing that they want the lender to come out and discuss a loan.
Are you struggling with debt?
Affordable repayments
Reduce pressure from people you owe
Stop interest and charges from soaring
Get started
References