Ratesetter Loans (Rate Setter) All You Need to Know 2022
Update August 2020: RateSetter almost went out of business, but has been acquired by Metrobank. This shouldn't change anything from your perspective, but it's good to know.
If you are considering taking out a loan with RateSetter Loans or you are not sure how you'll manage your monthly payments, you may be looking for more information. We've compiled the most important, in-depth information about RateSetter's loan for you in this loan guide.
Who are Ratesetter?
Founded in 2010, RateSetter is a peer-to-peer platform that connects people who want to borrow money and those who have money to invest. The platform has more than 700,000 borrowers and investors, with more than £3.5 billion invested so far. The company is trading under Retail Money Market Ltd. They were established in 2009 and are based in London.
Don't worry, here's what to do!
There are several debt solutions in the UK that can be used to improve your finances. Choosing the right way to tackle your debt could save you time and money, but the wrong one could cause even more harm.
It's always best to find out about all your options from a professional before you take action.

Fill out the 5 step form to get started.
What are the key features of Ratesetter's loan?
It's important to analyse the key features of a loan carefully before you commit. Here are the critical details of Ratesetter's Personal Loan:
APR
Minimum APR: 3.9%
The APR for the loan is advertised at 3.9%. This is a best case scenario. Depending on your individual circumstances, the APR could go up.
Loan Amount and Repayment Period
You can borrow between £1000 and £25,000.
The loan repayment period can be between 1 – 5 years.
Example
Here's the representative example that they give on their website:
Representative APR: 4.9% APR
Loan amount: £10,000
Interest rate: 2.3% (fixed) p.a.
Term: 60 months
Monthly repayments: £187.94
Total amount repayable: £11,276.50
Total cost: £1,276.50
Fees
There is a fee involved with this loan. The fee will depend on your credit profile. The loan fee is built into the APR (Annual Percentage Rate) along with the fixed annual interest, therefore there are no hidden charges.
Information correct as of 01/04/21 (RateSetter)
How do I apply for a RateSetter loan?
You can apply for a RateSetter loan online.
You will receive a decision within 2 working days. The funds will be in your bank account the next working day.
Will I be accepted for a RateSetter loan?
RateSetter will assess you based on certain criteria. See if you qualify:
Age: 21+
Residency: UK resident for 3+ years
Homeowner/tenant: You don't need to own your own home
Income: You must have a regular source of income
Insolvency: You must have a good credit history
Bank: You need to have a UK bank account to qualify for this loan.
Information correct as of 01/04/21 (RateSetter)
RateSetter reviews
It's important to see how other customers have rated their experience with RateSetter. Take a look at their up-to-date reviews on Trustpilot.
*Information correct as of 11/06/21 (TrustPilot)
FCA Lending Regulations
1) Affordability rules
One of the most important regulations which was introduced by the FCA was that the lender must make sure that the loan is affordable.
This means that the borrower should be able to pay back the money, without issue. The regulation is vital and is one which put Wonga out of business.
If lenders don't use stringent guidelines to ensure affordability, they are likely to end up facing the same treatment.
With this regulation, borrowers should not just be able make the loan repayments, but also pay their other essential bills, as well as food.
2) Regulation on interest and fees
Another point which was raised by the FCA was that lenders were often charging borrowers seriously high interest and fees.
They had to deal with this by putting introducing a cap on fees and interest.
The limits on interest and fees were, (a) a 0.8% cost cap – which included all interest and fees. (b) a £15 cap on default fees. (c) 100% complete cost cap, which means that you should not need to pay more than double the amount of what you have borrowed.
3) Regulations regarding Continue Payment Authority
It is the case that most lenders will expect you to make payments using a Continuous Payment Authority (CPA). With the CPA, they have permission to go into your bank and debit money whenever they wish.
The main problem with this was that it was getting abused by lenders, and in many cases, they were attempting to take payments over and over throughout the day.
This means that some borrowers could be paid at 9am and find that the money has been taken from their account unexpectedly at 10am. Leaving them with nothing at all in their account to pay bills, and possibly, leaving them without any food!
The new regulation regarding CPA were in two parts:
a) if lenders end up attempting to take money via the CPA twice and it fails, then they must not try it again.
(b) they must also take the full amount of the money that it due, otherwise, they can't take anything. The only circumstances they can take a partial payment if you have already agreed a plan with them. Such as, if you have arranged a payment plan with them.
Feeling like Chandler?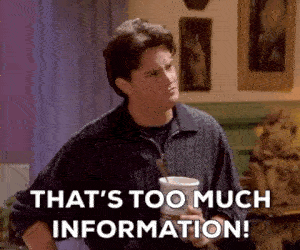 Is all this information starting to feel overwhelming? Don't panic! There's plenty of help available. You can get started below.
How to complain about RateSetter?
Should you need to make a complaint about RateSetter, then you can use the details below to either write to them or call them.
Renu Sandhu
1 The Osiers Business Centre
Leicester
LE19 1DXL
UNITED KINGDOM
+44 02031426226
[email protected]
If RateSetter does not respond to your complaint then you should contact the Financial Ombudsman Service. They might be able to handle your complaint.
Information correct as of 01/04/21 (FCA)
Company information:
After researching Companies House and their website, we found the following information about RateSetter:
Date of incorporation: 13 November 2009
Company status: Active
Company number: 07075792
Company type: Private limited Company
Website: ratesetter.com
Address: 6th Floor 55 Bishopsgate, London, England, EC2N 3AS
Opening Hours: Monday – Friday: 8:00am – 6:00pm
Phone number: +44 02031426226
Information correct as of 01/04/21 (Companies House)
FCA registration:
The Financial Conduct Authority (FCA) is the conduct regulator for financial services firms and financial markets in the UK.
FCA regulated: Yes
FCA status: Authorised
FCA regulated activities: Consumer Credit (credit broking, Debt Administration, Debt-collecting, lending)
FCA reference number: 722768
Trading names: Retail Money Market Ltd, RateSetter
Connected businesses: Metro Bank
Place of business: 55 Bishopsgate, London, EC2N 3AS, UNITED KINGDOM
Information correct as of 01/04/21 (FCA)
Data protection registration:
Data protection registration means that this company is registered with ICO, the UK's independent authority set up to uphold information rights in the public interest. The privacy of your data will be protected.
Registration No: Z2083390
Data controller: Retail Money Market Limited
Address:
Retail Money Market Limited
6th Floor
55 Bishopsgate
London
EC2N 3AS
Information correct as of 01/04/21 (ICO register)
Where are RateSetter located?
You may want to speak with the loan company in person. If you do, it's important to find a company whose offices are near your own address. Take a look at their office location on a map.
Address:
6th Floor
55 Bishopsgate
London
EC2N 3AS
Getting debt help
There are several organisations that provide free independent advice on debt:
The value of Loan Companies
We all know that loan companies generally get a bad press. In some cases, they also offer a valuable service by providing funds to those who have been unable to get access to credit from a standard avenue, such as a bank or credit card.
Unfortunately, there are too many companies who put their profits before everything else and end up exploiting their vulnerable customers. There are still sharks out there, but the new regulations have made it much safer to use lending companies.
If you are just not in a financial position to pay, your best course of action would be to contact one of the organisations we have listed above, and they will be able to provide the help and guidance you require.
Good luck!
P.S. To get a feel for RateSetter's company values, have a scroll through their Twitter feed!
FAQs
Does RateSetter show on credit report?
Yes. RateSetter do report to the credit reference agencies and therefore it does show on a credit report.
Is RateSetter FSCS protected?
No. RateSetter does not have FSCS protection so they cannot guarantee against future losses.
How does RateSetter make money?
RateSetter makes money by lending money to borrowers who will pay back the loan along with interest payments.
What's the minimum credit score for a personal loan?
A credit score is just a representation of one's credit file and different credit agencies use different measurement systems. However most personal loans require a good FICO score of 640 or higher.
Does giffgaff use RateSetter?
Yes. Giffgaff does work in partnership with Ratesetter.
*Note: This is a real life example based on a customers' savings data in October 2020.
References
CONC 5.2A Creditworthiness assessment