Thinking about a homeowner loan? This is the best place to learn all about it. Every month, more than 6,900 people visit our site looking for guidance on secured loans.
We know that you might be concerned about being in debt and the possible risks. But don't worry; we're here to help you make the right choices.
In this simple guide, we'll look at:
What a homeowner loan is.
How a homeowner loan works.
The good and bad points of a homeowner loan.
How much you can borrow with a homeowner loan.
How to get a homeowner loan.
Remember, it's okay to have questions – lots of people feel the same way. We're here to help you understand homeowner loans.
What is a homeowner loan?
A homeowner loan is a type of secured loan where homeowners can borrow against their equity. Therefore you need to have built up sufficient home equity to be able to take out a homeowner loan. 
What is a secured loan?
A secured loan is a loan whereby the borrower agrees to list one of their assets – usually a house – as collateral in the loan agreement. 
What does this mean? Well, it means the lender has an automatic right to force the sale of the asset to get its money if the loan isn't repaid.
There are many different types of secured loans, and a secured homeowner loan is just one of them. You can learn about other secured loans by jumping back to our main secured loans page. 
The true cost of a bad homeowner loan
Think about this.
If you get a £30,000 homeowner loan at 4% on a 15 year term, it'll cost you £221 per month to pay back. That exact same loan at 5% is about £18 per month more expensive. Not a big deal right?
Well that's a full £2,916 more expensive over the entire term.
Fill out the short form below to access the best homeowner loan rates available from the UK's leading lenders.
Is a homeowner loan the same as a mortgage?
A homeowner loan isn't the same as a mortgage. 
A mortgage is a type of loan used to borrow money to help buy a property, whereas secured homeowner loans are separate loans taken out against a property that can be used for other purposes. 
How do homeowner loans work?
The homeowner loan works by providing the homeowner with a lump sum loan, which is deposited into their bank account. The loan is charged with interest and it's repaid through monthly repayments. 
Monthly repayments will continue for a fixed repayment period, which will last months or even years depending on the size of the loan. Once the repayment period ends, the full loan and interest will be repaid, provided the homeowner didn't miss any repayments during the loan term.
What do you need to get a homeowner loan?
Homeowner loans can be used by any homeowner who is a permanent UK resident, at least 18 years old and has a regular income. The homeowner must have built up sufficient equity in their property to be able to secure the homeowner loan.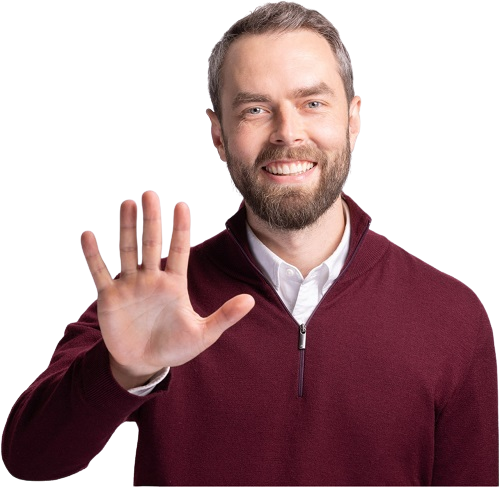 Free Homeowner Loan Quote
There are A LOT of homeowner loan lenders and you need to get the right deal.

I've teamed up with Loans Warehouse to find you the right deal for you.
Get your free quote
In partnership with Loans Warehouse
How much can I borrow with a homeowner loan?
The amount you can borrow using a secured homeowner loan is determined by multiple factors:
Your home equity
The lender's maximum LTV ratio
Your personal finances 
Your credit score
The lender's loan-to-value ratio (LTV) and the amount of equity in your home will determine how much you could borrow with a secured homeowner loan. 
The LTV ratio is how much the lender will let you borrow against an asset – as a percentage. 
In this case, it is the value of the loan against the value of home equity you hold – not the value of the property. 
On average, lenders offer LTV ratios of around 80%. This means if you have £100,000 home equity, the absolute maximum the average lender would allow you to borrow is £80,000. And if you have £50,000 home equity, the absolute maximum you could borrow would be £40,000. 
This is the maximum because there may be personal circumstances that prevent you from accessing the maximum amount. You might have an unsatisfactory debt-to-income ratio (which would take into account your first mortgage payments!) or your credit score may be lower than normal. 
How much equity do I need for a homeowner loan?
The minimum amount of home equity you will need to get a homeowner loan will be determined by the lender's LTV ratio and its minimum loan amount. 
Some lenders require a minimum loan amount, which could be around £10,000.
Therefore, you'll need enough home equity to take out the minimum loan amount while also retaining enough equity in your home as per the lender's LTV ratio. The specifics can vary between lenders. 
What can I use a homeowner loan for?
The sum of money you receive from taking out a homeowner loan can be used for an array of purposes. One of the most common reasons people want to borrow is to complete expensive home improvements, such as a new kitchen, bathroom or loft conversion.
Another common reason is to consolidate existing debts, such as personal loans and credit cards owed to other creditors. By merging them into a homeowner loan with a lower rate of interest, the borrower could make managing monthly payments easier and save some money in the process. You can learn more about debt consolidation here. 
But that's not all, you could want to borrow with a homeowner loan to:
Help pay for a holiday home
Help family members buy their first home
Pay for private medical costs
Pay for private schooling or university education
Go on a round-the-world trip
Are homeowner loans easy to get?
Homeowner loans are considered easier to get approval for compared to unsecured loans. Because you list an asset as collateral in the loan agreement, the lender is exposed to less risk. 
Therefore in general, homeowner secured loans don't put as much weight on your credit score.
Where can you get a homeowner loan from?
Homeowner loans are available through banks, building societies and online lenders. These are known as direct lenders of homeowner loans because you are dealing directly with the company providing you with the loan. 
Alternatively, you could speak with a credit broker to help you get a homeowner loan. Some mortgage brokers will offer services to help homeowners get these sorts of loans and similar secured loans. You'll probably have to pay a broker fee. 
How much does a homeowner loan cost?
The interest rate applied to your homeowner loan will be primarily determined by the size of the loan you wish to take out and the length of your repayment period. The interest rate can also vary based on your credit score.
It's important to search the market and compare homeowner loans to find cheaper deals.  
What fees might I need to pay for a homeowner loan?
As well as the interest rate applied to the loan, you might have to pay homeowner loan fees. There could be fees to set up the loan, complete a property appraisal and to end the loan (closing costs). There is usually a fee to clear the loan early as well. The cost of these fees will differ between lenders.
Is a homeowner loan cheaper than a personal loan?
The interest rate applied to secured loans is usually lower than the interest applied to unsecured personal loans. But this will depend on personal circumstances. 
Are homeowner loans safe?
Using a homeowner loan is safe when you use a reputable lender that is authorised and regulated by the Financial Conduct Authority. Reputable lenders should complete rigorous checks to make sure the loan will be affordable to you. 
However, there are always risks when borrowing money. 
If your financial situation changed during the repayment period and you couldn't afford repayments, there's always a chance that you could default and the lender will force the sale of your home. 
What documents do I need to be approved for a homeowner loan?
To apply for a homeowner loan you will need to provide the lender with several documents. These documents will be required to prove your identity, prove your level of income and even prove ownership of the property you're borrowing against. 
What happens after you've applied for a homeowner loan?
Once you've applied for a homeowner loan, the lender might need to accurately calculate the value of your property in the current market. They need to do this to understand how much home equity you have, which influences how much you can borrow. 
The lender will re-value your property in one of two ways. They might be able to use data and technologies to calculate your property value remotely. Or they might need to come to your property with surveyors to carry out an in-person home appraisal. 
The lender will simultaneously assess the rest of your application, which includes making sure monthly repayments will be affordable based on your finances, and checking your credit history. 
How long will it take to receive my homeowner loan?
It can take up to a month to get a homeowner loan approved. Once the loan is approved, you can expect to receive the lump sum loan in your bank account within one or two working days. 
Will getting a quote affect my credit score?
Some lenders offer to provide a pre-application quote to show you what you might be able to borrow using their homeowner loan. These quotes don't usually cause the lender to check your credit score. 
But on the other hand, it means these quotes may not be accurate, especially if you have a bad credit history. 
Can I get a homeowner loan with bad credit?
Yes, it's possible to get approved for a homeowner loan when you have a bad credit history or a lower-than-average credit score. 
Secured loans are generally easier to get approved for with a poor credit score because the lender can more easily recover the debt if it wasn't repaid through foreclosure. 
On top of this, some lenders have tailored their loans to people with a bad credit history, which has created a market of bad credit homeowner loans. You may want to consider these products if you have a poor credit report. 
Will a homeowner loan improve my credit score?
Taking out a homeowner loan and repaying it as agreed will improve your credit score. Making timely and full repayments shows that you can manage your finances and debt repayments effectively, and as such, makes you a responsible borrower. 
What should I consider before taking out a homeowner loan?
Before applying for the right homeowner loan, you should consider the pros and cons to work out if this type of loan is right for you. 
Home owner loans pros:
Access more credit than other loans
Can be used for many purposes, including debt consolidation and home improvements
Potential to get a lower interest rate than other options
Avoid early repayment charges when refinancing a mortgage (which is an alternative option)
Home owner loans cons:
Your home is at risk if you miss monthly payments 
Securing more debt against your home will likely cause it to take longer to be the outright owner
Additional loan fees and charges are possible
Can I pay off my homeowner loan early?
You will be able to pay back your homeowner loan early, but doing so could trigger an early repayment charge. You will want to consider the size of this charge before deciding to repay the loan early. 
Can you get a homeowner unsecured loan?
Some lenders advertise an unsecured homeowner loan, which is really just an unsecured personal loan. 
Unsecured homeowner loans won't require you to use your property as collateral in the agreement, and consequently won't offer as much credit or as competitive interest rates – on average. 
Are homeowner loans a good idea?
Homeowner loans can offer a competitive method of secured borrowing for some people. 
If you need a loan, they can be the most suitable loan on the market. But that doesn't mean you shouldn't explore alternative secured loans. 
I rejected a lot of companies
I spent a long time searching for a homeowner loan company that my readers could trust.
Loans Warehouse were the best by far.
Tap below to get your free homeowner loan quote from them now.
Ps. It won't affect your credit score.
Get your free quote
In partnership with Loans Warehouse
What are the alternatives to a homeowner loan?
Homeowner loans are just one type of secured loan. Some alternative secured loans you might want to consider as a homeowner are:
Home equity loans
Home equity lines of credit (HELOC)
Taking a further advance on your existing mortgage
Remortgaging and borrowing more from your equity
Generic secured loans
If you don't need to borrow a significant amount, you might also want to explore credit cards and unsecured loans.