Together Energy Debt Collection – Should you Pay? 2022
For free and impartial money advice and guidance, visit MoneyHelper, to help you make the most of your money.
Have you been contacted by a Together Energy debt collection agency and wondering if you should pay? Unfortunately, since February 2022, the company has been in administration, which worries many householders.
I explain what to do if you've been contacted by a debt collector over an unpaid amount you owe. When you are in debt, the key to a successful outcome is to stay in touch with your creditors. Read on to find out more.
Don't worry, here's what to do!
There are several debt solutions in the UK that can be used to improve your finances. Choosing the right way to tackle your debt could save you time and money, but the wrong one could cause even more harm.
It's always best to find out about all your options from a professional before you take action.

Fill out the 5 step form to get started.
Who is Together Energy?
Together Energy provided power to people throughout the UK. However, the company went into administration at the beginning of this year. On 4th February to be exact. The appointed Joint Administrators are FRP Advisory Trading Limited.
British Gas was appointed the new supplier to existing customers by Ofgem. You can get support and advice on the Ofgem website if you're worried about things.
Is together Energy going bust?
Together Energy was the first energy supplier to go bust in 2022. Over 2.3 million households in the UK have seen their suppliers go bankrupt!
I've received letters from a debt collector. What should I do?
Suppose you fell behind with your payments and did not remain in contact with Together Energy. In that case, they'll have passed your details to a debt collection agency.
My advice? Don't ignore letters and other correspondence you get from a debt collector. If you're confused and unsure what to do, contact British Gas and request 'Breathing Space'.
The new supplier (British Gas) should put everything on hold until the matter is resolved. You should stop getting letters, phone calls or emails from the debt collection agency.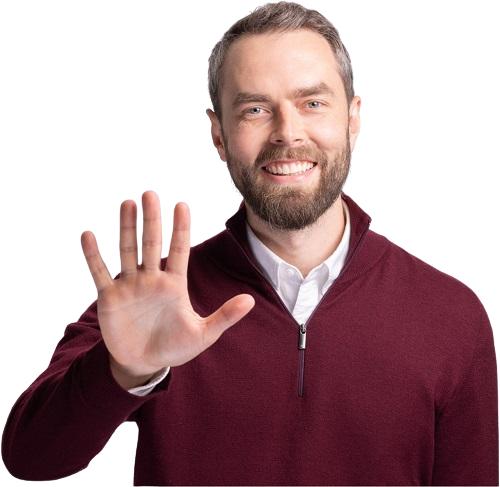 Are you struggling with debt?
Affordable repayments
Reduce pressure from people you owe
Stop interest and charges from soaring
Get started
What is Breathing Space?
You can request 'Breathing Space' (The Debt Respite Scheme) if you have a debt problem. This provides legal protection from your creditors for up to 60 days.
The protection means:
Pausing any enforcement actions
Stopping contact from creditors
Freezing interest and charges on the debt
You can only apply for 'breathing space' when you seek advice from an FCA approved debt adviser. When you know you can't repay the amount you owe, I strongly recommend you seek advice from a debt adviser.
The debt adviser will apply for a 'breathing space' for you. However, not all applications are accepted as it depends on whether this route is suitable or not.
Examples when breathing space may not be applicable include:
You have assets you can sell to clear the debt
You may be able to access funds to repay the debt through budgeting
There is a more suitable solution which does not involve protections
What happens when I still get letters from the debt collector?
If the debt collection agency continues to contact you even when you requested a 'Breathing Space', file a complaint with British Gas.
Also, there have been many errors made by Together Energy before they went into administration. For example, customers were sent messages saying they owed a lot of money to the supplier. However, when customers queried the debts, the amounts owed shrank considerably.
My advice? Don't automatically assume the debt is correct. Always question the amount!
Make sure the debt collectors are legit
Always check with the supplier (in this case British Gas) that the debt collection agency is legitimate. That they are acting on behalf of the supplier.
My advice is to stay in touch with the debt collection agency once you're happy they are legitimate. You can ask them to 'prove the debt'. Then, once you've written the letter, send it to their registered office address.
Always stay on top of things which means replying to emails, letters and phone calls. Do NOT ignore debt collectors because things can quickly get out of control. Plus, when you stay in touch, you might find the amount you owe could be reduced!
A debt collection agency must remain polite and offer you a realistic repayment schedule. One you can afford. If you are unhappy with how you're treated, you can file a complaint against them with the Financial Ombudsman Service.
Also, make sure you complain to the supplier about the actions of a debt collector if they don't act lawfully.
Hold on to all correspondence
Hold on to all the correspondence you're sent by the debt collection agency. Also, note down who you spoke to and the dates you talked to them. The best way to do this is to keep a diary which you can refer to when needed.
Can debt collectors force their way into my home?
No, they cannot force entry into your home. But, if you ignore them when they contact you, they could come and visit you at home. However, they must let you know in writing beforehand.
Together Energy Debt, should I pay?
If you owe the money and have the funds to pay a Together Energy debt, my advice is to pay it. This way, no further action will be taken. However, if you're struggling to pay, there are other options.
First, contact a debt adviser and seek help and support. You may qualify for a breathing space under the Debt Relief Scheme. This will stop the debt collectors from contacting you for 60 days until you can sort things out.
Is there any debt help out there?
Yes, some organisations and charities help people who've fallen into debt. This includes:
My advice? Don't ignore the situation or the debt collectors. It's best to stay on top of the situation and to remain in contact at all times. The problem will not go away until it's resolved.
Thanks for reading this post on Together Energy debt collection and whether you should pay. If you have the funds to pay the debt, I recommend you do. Then, you won't have to deal with debt collectors knocking on your door this way.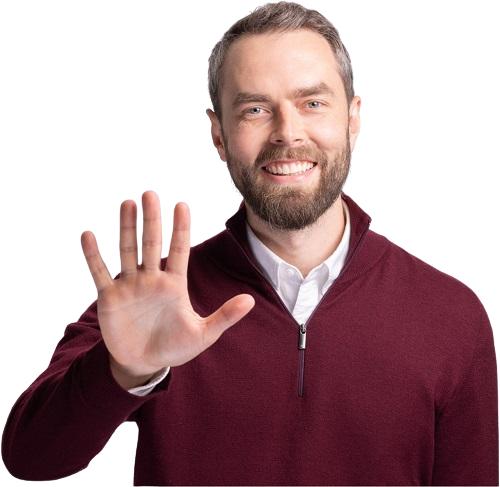 Are you struggling with debt?
Affordable repayments
Reduce pressure from people you owe
Stop interest and charges from soaring
Get started