01789405056 – Who Called? Stop Zinc Debt
Who Called Me from 01789405056?
🛑 The number that called you from 01789405056 belongs to Zinc Debt Collection. They purchase unsecured debts from other companies from several sectors.
Beating Debt Collectors
There are several ways to deal with debt collectors and improve your finances.
Choosing the right way to tackle your debt could save you time and money, but the wrong one could cause even more harm.
It's always best to find out about all your options from a professional before you take action.
Fill out the 5 step form to get started.
Why was I called by 01789405056?
Zinc are known to try and catch you out by calling from many different numbers in the hope that you accidentally pick up. The reason they call from 01789405056 is likely due to the following:
To retrieve payment for the debt – Zinc aim to have to debt paid immediately over the phone and the account closed so they can move onto the next account. If this isn't possible, during their phone call, they might request that you organise a monthly payment into an account by direct debit.


To collect useful information about your circumstance – Zinc want to try and collect as much information about your paying capabilities if they are unable to take payments straight away. It would be common for them to request a copy of your budget, some information about your living circumstance and information about any items of value you own that could be sold to cover the debt.


To scare you into paying – Unlike letters, Zinc can begin to intimidate you by calling you regularly making the situation feel a lot more uncomfortable before then arranging house visits or threatening county court judgements.

How to hold off pressure from Zinc?
I've crafted a insightful guide about responding to Zinc in order to give you some confidence when you deal with them:
Zinc Debt Collectors – How to Stop Them
Feeling like Chandler?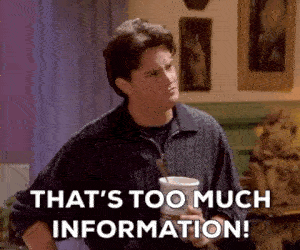 Is all this information starting to feel overwhelming? Don't panic! There's plenty of help available. You can get started below.
Can I get away with ignoring 01789405056?
You can watch this video to get an understanding of the process and what debt collectors can and can't do:
Zinc Debt Collection Contact Details:
Phone number:
01789405056
01789 405 056
+441789405056
441789405056
Address:
Kings House, 5 Elm Rd, Stratford-upon-Avon CV37 6PA, United Kingdom