1st Locate UK Debt Collection – Should You Pay? 2022
For free and impartial money advice and guidance, visit MoneyHelper, to help you make the most of your money.
Are 1st Locate Debt Collection Agency trying to get you to pay back debt?

Have you never heard of them before and not sure you owe them anything? Are they saying they may take you to court? If these apply to you, it is well worth reading on!
It's not your fault. Complaints to the Financial Ombudsman have risen this year from 830 to 2,006, so it's safe to say that you're not alone.
Deal with your debt today and feel amazing tomorrow.
Beating Debt Collectors
There are several ways to deal with 1st Locate UK debt collectors and improve your finances.
Choosing the right way to tackle your debt could save you time and money, but the wrong one could cause even more harm.
It's always best to find out about all your options from a professional before you take action.
Fill out the 5 step form to get started.
Who are 1st Locate?
1st Locate specialises in debt recovery and is licensed and registered in the UK. In addition to debt collecting, the company also offers disaster recovery, tracing and debtor management.
1st Locate tend to collect on behalf of the the HMRC for things like self assessment debts and tax credit overpayments. They are also known to collect for companies such as Scottish Power, British Gas and Loan companies.
Are you struggling with debt?
Affordable repayments
Reduce pressure from people you owe
Stop interest and charges from soaring
Get started
What do 1st Locate Debt Collection Agency want?
Have you received a letter from this debt collector? I'll buy it off you for £5
If 1st Locate Debt Collection Agency are on your case about outstanding debt, you would be forgiven for feeling frustrated with their contact. You may even be thinking, 'who are these guys, and what do they want!'
The truth is that debt collection agencies buy the debt from other organisations who you owe the original debt to. They don't make their money back or a profit, unless you start making payments.

This is why they can be relentless, they don't want to waste the money they spent buying the debt. Unfortunately, some debt collection agencies act in a way which could be deemed as unreasonable, and even threatening, in some cases.
Is this your debt?
The first step in the process is to check if the debt you are being contacted about, is actually yours or if it is, is the value correct.
It may look a bit 'over-inflated', and that is down to interest and fees which could have been added, due to the length of time the debt has been outstanding.
If you are in any doubt about the debt, you should request a copy of the original credit agreement from 1st Locate Debt Collection Agency. If they can't do this, you shouldn't make payments.
Feeling like Chandler?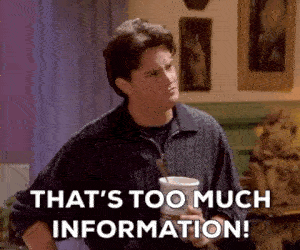 Is all this information starting to feel overwhelming? Don't panic! There's plenty of help available. You can get started below.
Can pay but don't want to?
Let's just start by saying that if you owe the debt, you need to pay it, even though you don't want to.
However, if you are struggling to pay it, 1st Locate Debt Collection Agency must act reasonably and allow you time to pay the debt back. If that means you need to pay it back in installments – so be it!
Read what to do if you can't pay back your debt.


UK Personal Debt 2021 Update:

24% of people feel they have made a poor decision about debt during the pandemic. This rises to 51% of those aged 18-24 (Aviva)

(Source: The Money Charity)
Debt collectors and their tactics
Debt collectors often resort to bullying tactics to get their payments. You may find that they continuously call you to the point of despair, or you are receiving automated voicemails from them. In some cases, they may even threaten to 'pay you a visit.'

All of these tactics are designed to get you to pay up, but you are not there to be threatened, and you shouldn't just put up with this behaviour.
Thankfully, there have been many positive steps made to combat the intrusion of debt collectors, and the law has been changed to reflect this.
1st Locate Debt Collection Agency and what the law tells us
There were guidelines published by The Office for Fair Trading (OFT, 2012) and these were designed to help ensure borrowers stay protected from this kind of behaviour. The law states that lenders:
Must act fairly, and should not resort to bullying or harassment to get their money.

Should always provide clear, concise information and should not confuse borrowers.

Understand that borrowers are in a difficult situation, and show empathy towards them.

Take the borrowers circumstances into consideration, before determining how to handle the debt.
If 1st Locate Debt Collection Agency are failing to adhere to follow the law, you can get help.
You can make a complaint about 1st Locate Debt Collection Agency, using this online complaint form.
Make sure the debt collectors is who they say they are, as many are not authorised to chase you about the debt, but still attempt to do so anyway.
Feeling like Chandler?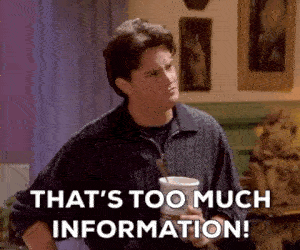 Is all this information starting to feel overwhelming? Don't panic! There's plenty of help available. You can get started below.
1st Locate Debt Collection Agency and how to deal with them
There is no point in ignoring debt collection companies, as they will just keep contacting you anyway. These are some useful steps to take when dealing with these companies.
Explain your situation
The first step in dealing with 1st Locate Debt Collection Agency agents is to explain your situation. Be honest and open about your finances. If you can't afford to pay, don't say that you can, as this will just make the situation worse.
If 1st Locate Debt Collection Agency are harassing or threatening you, you don't need to put up with it, the law is on your side.
Repayment plan
If you can't afford to pay off the debt in full, 1st Locate Debt Collection Agency should act reasonably with you, and should allow you to make repayments. If you do enter into a repayment plan, you should adhere to it or at least, inform them if you are unable to make payments.
If they keep hounding you regardless, they are in breach of the OFT guidelines. You may want to inform them that you will contact the Financial Ombudsman.
You can reach the Financial Ombudsman by phone on 0800 023 4567 or 0300 123 9123
The behaviour of debt collection agencies
You may find that debt collection agents are only too happy to speak to you, they may be friendly and positive when they initially contact you, but then it may take a turn for the worst when they discover that you can't make payments. If they start hassling you or causing you any distress, you can get help.
You should report it to the OFT using this online complaint form.
What happens if they discuss your debt with a third party
Under no circumstances should debt collectors speak to others about your debt, even if it seems harmless enough. This is illegal behaviour and it is a breach of OFT guidelines, as well as other privacy laws.
This should be reported to the Financial Ombudsman on 0800 023 4567 or 0300 123 9123
Visiting your premises
Debt collectors are often so desperate to get you to pay up, that they might even threaten to pay a visit to your home. Don't let them they have no right to do this, or even threaten to do it!
If you are in any way worried about your own physical safety, you should contact the police.
Coping with the stress
When debt collectors such as 1st Locate Debt Collection Agency are contacting you, it is completely understandable that you would feel stressed out, anyone would! It is important that you don't let it get to you too much though, try to keep calm and deal with the agents in a controlled manner. The last thing you want is to get yourself into a state of anger!
Help is available
There are various options available when dealing with debt issues. You can use commercial debt management companies or not-for-profit companies. The not-for-profit companies are the most favourable option, as they don't charge you. These are a few of them, but there are many more you may want to explore.
Citizens Advice Bureau (CAB) provides debt help and have expertise in a range of other areas.
Christians Against Poverty (CAP) offer free debt help and advice.
StepChange provides free online debt advice hand help people take back control of their finances.
Is an IVA the best option?
With an Individual Voluntary Arrangement (IVA) you can get rid of a lot of your debt, while setting up a payment plan for the rest.
If you are interested, you can find a local licenced IVA insolvency practitioner here.
A Debt Relief Order (DRO) is another option, but specific criteria applies here.
If you want to apply for a DRO you need to go through an authorised debt advisor. This is a list of authorised debt advisors here.
Government warning
Although there have been many warnings issued to debt collection companies, and changes to legislation, some are still acting in an unlawful manner.

If you feel that debt collectors are hassling, abusing or threatening you, help is at hand. You can contact the Financial Ombudsman to discuss your concerns, and the debt collection company may even lose their licence.
Further info about 1st Locate Debt Collection
Company Name: 1st Locate
Other Names: 1st Locate UK Limited, LCS Debt Collectors, first locate
Address:
Town Centre House
Merrion Centre
Leeds
LS2 8LY
Contact Number: 0113 297 7508
Fax:
Website: www.1stlocate.com
Email: [email protected]
Numbers they call from:
01132977500
08445439280
08445439246
References
CONC 7.3 Treatment of customers in default or arrears (including repossessions): lenders, owners and debt collectors
CONC 7.9 Contact with customers
Are you struggling with debt?
Affordable repayments
Reduce pressure from people you owe
Stop interest and charges from soaring
Get started