Black Horse Finance Bad Credit – Is It Possible? 2022
For free and impartial money advice and guidance, visit MoneyHelper, to help you make the most of your money.
Is it possible to get Black Horse finance when you have an unsatisfactory credit score? Find out if people with bad credit can get car finance, and specifically Black Horse finance, right here.
Don't worry, here's what to do!
There are several debt solutions in the UK that can be used to improve your finances. Choosing the right way to tackle your debt could save you time and money, but the wrong one could cause even more harm.
It's always best to find out about all your options from a professional before you take action.

Fill out the 5 step form to get started.
What is Black Horse?
Black Horse is a vehicle financing company offering Hire Purchase (HP) Agreements. These agreements help UK residents to purchase new or second-hand cars, motorbikes and even caravans. But they do it in a way that allows the individual to spread out the cost of the purchase over many years (with fees and interest added!).
How does Black Horse finance work?
A Hire Purchase (HP) Agreement is a way of financing a vehicle purchase over time. The vehicle is purchased by Black Horse on your behalf and you get to drive it straight away. You might have to put down a deposit, typically around 10%.
You make monthly payments to Black Horse as though you're hiring the vehicle from them. But at the end of the repayment period when all payments have been paid, you then own the vehicle. It's important to remember that you don't own the vehicle until all repayment and interest have been paid, as per the terms of your Black Horse HP Agreement.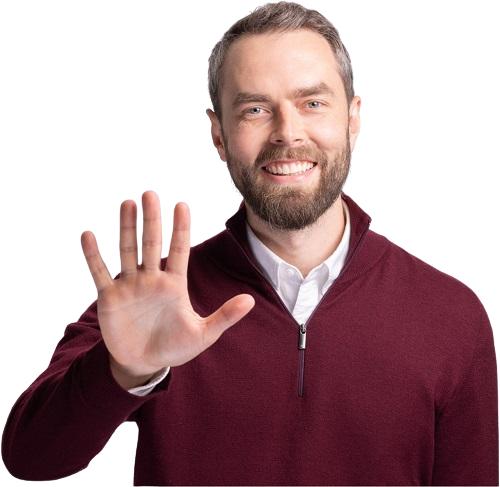 Are you struggling with debt?
Affordable repayments
Reduce pressure from people you owe
Stop interest and charges from soaring
Get started
Is Black Horse finance Lloyds?
Yes, Black Horse is part of the Lloyds Banking Group. You might have clocked on that Black Horse is owned by Lloyds due to its name and similar logo. Lloyds use the same black horse image in their logo.
Black Horse is part of the Lloyds Banking Group but is entirely dedicated to vehicle financing agreements.
Black Horse Finance reviews
Black Horse has over 225 reviews on Trustpilot with a poor rating of 1.9 out of 5 stars. Many reviewers complain about the company's lacking customer service. Here is a negative and positive review for balance:
"Worse customer service ever and they lie to you all the time talk so much rubbish try to delay ur problems and staff member extremely rude pathetic ppl!! Will never ever use their service again or recommend anyone!"
"I haven't had any issues with them. My payment has been taken on time every month. It's been easy on my online account to make extra payments and settle my balance early, with immediate email confirmation."
R Billington (Trustpilot)
Can you get accepted for finance with bad credit?
It's possible to be approved for car finance when you have a bad credit rating. However, it will be harder to get an HP Agreement compared to someone with an excellent credit score. The important thing to remember is that your credit score isn't the only consideration taken into account by vehicle finance companies.
Can you get finance with a credit score of 500?
You can get vehicle finance with a credit score of around 500. It will be harder than someone with a higher credit score, but your overall finances and level of debt will also be considered. Having a low score and existing debts may make it even more difficult. You should aim to clear as much debt as possible before applying for vehicle financing agreements.
Some lenders may be more willing to provide an HR Agreement to someone with a lower than average credit score. You might want to research to uncover who these lenders are.
Can you get Black Horse Finance with bad credit?
Black Horse Finance may still accept your car financing application if you have a poor credit score. However, it all comes down to your complete personal situation. There is evidence of this on online forums:
"I've been with Black Horse for over a year now and I've had no problems at all. They accepted me and I had a couple of defaults and 1 CCJ."
Blue 2_3 (Money Saving Expert Forum)
Although this forum user doesn't state they had a poor score, having defaults and a CCJ will have significantly damaged their score. Yet, they were still accepted.
There are other stories online of people getting rejected with good credit scores but a high level of debt. This shows that your credit score is just one consideration for Black Horse.
Can you get a Black Horse finance payment holiday?
Black Horse may consider a payment holiday if it will help you get back on track over the long term. You should go to your online account and then go to the Help Centre. From here you can click a Money Worries tab and answer some questions about your situation.
Your answers should reveal the ways in which Black Horse and prepared to help, one of which might be a payment holiday.
Can you change your Black Horse finance payment date?
You can change your payment date to Black Horse Finance through your online account. On the menu, there is a "change payment date" option. Click this link and follow the on-screen instructions.
Want to get out of a car financing agreement?
You can get out of a Black Horse financing agreement when you have paid at least 50% of the agreement off. This is called voluntary termination. You will have to give back the vehicle to Black Horse.
Black Horse Finance bad credit (Quick recap!)
You might be able to get a Black Horse HP Agreement when you have a bad credit history. Black Horse will make their decision based on your complete circumstances and finances, including existing debts.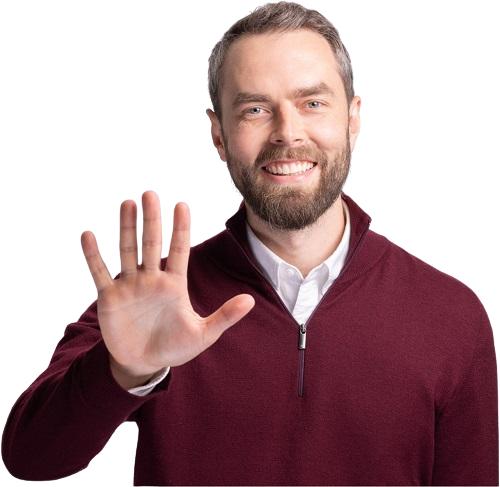 Are you struggling with debt?
Affordable repayments
Reduce pressure from people you owe
Stop interest and charges from soaring
Get started