Buchanan, Clark and Wells Debt Collectors – Should You Pay?
For free and impartial money advice and guidance, visit MoneyHelper, to help you make the most of your money.
Are Buchanan, Clark and Wells Debt Collectors hassling you about some debt owed? Do you have debt you are unable to repay? Maybe you don't even recognise the debt and don't believe it is yours? Are you being told they will take court action against you? If you can relate to any of these, you have arrived at the right place. We will uncover the rights you have and how to approach your debt situation.
It's not your fault. Complaints to the Financial Ombudsman have risen this year from 830 to 2,006, so it's safe to say that you're not alone.
Deal with your debt today and feel amazing tomorrow.
Beating Debt Collectors
There are several ways to deal with debt collectors and improve your finances.
Choosing the right way to tackle your debt could save you time and money, but the wrong one could cause even more harm.
It's always best to find out about all your options from a professional before you take action.
Fill out the 5 step form to get started.
Who are Buchanan, Clark and Wells?
Buchanan, Clark and Wells is a leading debt collection company in the UK. The company is fully regitered and regulated, and works with companies around the country to collect debt payments on their behalf.
They collect debts for companies such as Natwest, Barclays and lots of loan companies.
Are you struggling with debt?
Affordable repayments
Reduce pressure from people you owe
Stop interest and charges from soaring
Get started
Why do Buchanan, Clark and Wells Debt Collectors keep contacting you?
Quite simply; if Buchanan, Clark and Wells Debt Collectors are contacting you, it's because you owe money to someone. The debt isn't directly with Buchanan, Clark and Wells Debt Collectors, but instead, it will be with another company, usually a loan or credit card company. You may have completely forgotten about the debt you owe, but it always has a way of finding you again! They collect debts for other companies that don't want to waste time and resources doing it themselves.
Incase you have never had the displeasure of having to deal with a debt collection agency, you should know how they operate. When you take out some credit and fail to pay it back, the original creditor will attempt to get the money from you. If they try without success, they will eventually turn to debt collectors who will purchase the debt, usually in bundles. The debt recovery company only pays a small amount for the debt, but it gets it off the original creditors desk, and allows them to make a bit of money. The debt collectors are desperate to get payment for the debt, otherwise they are sitting with debt they have purchased and they are losing money on it. They offer resort to some pretty nasty tactics in an attempt to get repayment.
Feeling like Chandler?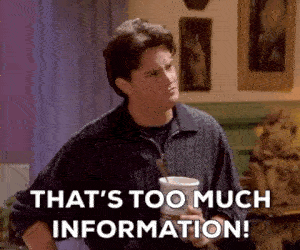 Is all this information starting to feel overwhelming? Don't panic! There's plenty of help available. You can get started below.
Finding out if this is your debt
We would never suggest ignoring the debt collectors, in fact, our opinion is quite the opposite. However, we always suggest that debtors check that they do actually owe the money, before diving in to make arrangements to pay it. Debt collectors sometimes get it wrong, and you could end up paying debt that doesn't even belong to you, if you don't seek confirmation.
What is a Buchanan, Clark and Wells verification letter?
The best way to get proof is to get a Buchanan Clark and Wells letter by writing to them with your request for a copy of the original signed credit agreement. There is no reason for being unable to provide this, and if they refuse to do so, just stop paying them.
You can also request the lender to send you details of the debt and any evidence they have that it isn't statute barred. If it is found to be so, then you do not have to pay them and can make a complaint to the Financial Ombudsman Service.
Even if the debt is proved to be yours, if you haven't made any payments in the last six years, the debt might be ruled as statute barred, meaning you don't have to pay at all.
When a debt is statute barred, even though you are not liable to pay it the debt is still not wiped.
Follow my 'prove it' guide with letter templates and get them to prove that you owe the money.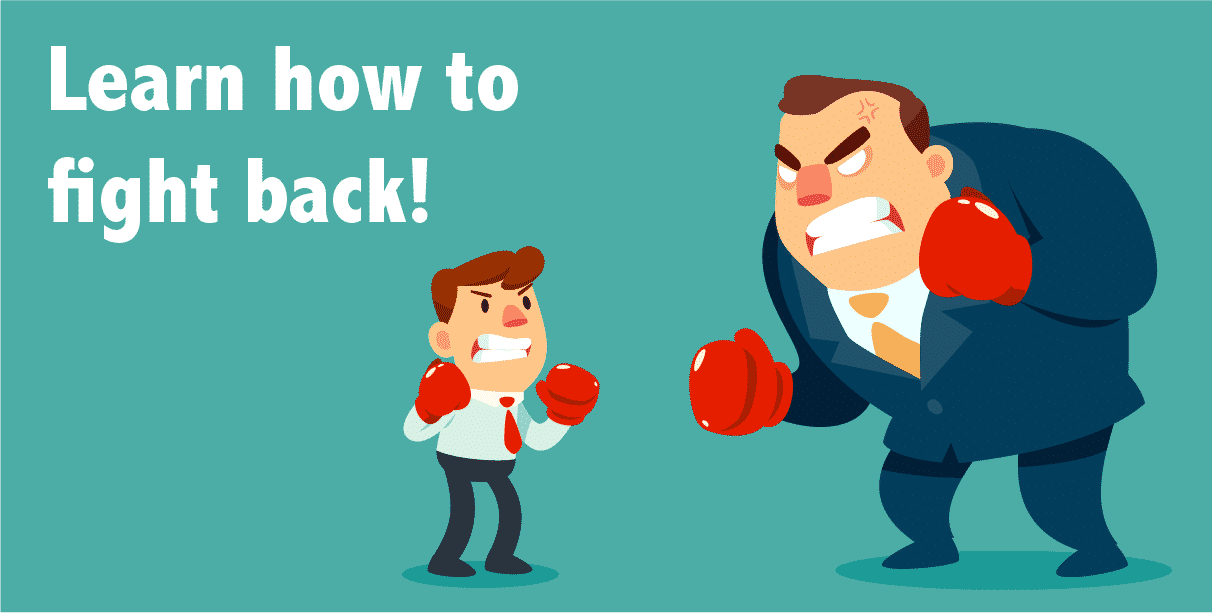 Will I need to pay this debt?
Unless you haven't received confirmation, or there is evidence that you don't owe it, you will be liable for the debt. You should pay the debt as soon as possible, but if your finances do not allow you to do so, you can ask Buchanan Clark Wells Debt Collectors to set up a suitable repayment plan. They may even allow you to clear the debt by making a partial payment.
Are debt collectors impacting your life?
Debt collectors can have a major impact on the lives of those who are struggling with their outstanding debts. This is due to the fact that they can put an enormous amount of pressure on debtors to make payment, even bullying them or harassing them to take action.
The constant contact from Buchanan Clark Wells Debt Collectors, or even any other debt collectors can cause stress, mental health problems and in some cases, even suicidal thoughts.
If you are concerned about the impact debt collectors are having on your mental state, you are definitely not on your own. However, this is not good enough. They are not in a position where they can just treat you in any way they wish. You have rights and they should never treat you unfairly. There have been many issues relating to the behaviour of debt collectors, and as such, the debt support trust reached out to the government and asked them to try and tackle this behaviour. They were asked to look at irresponsible lending within the industry, as well as the intimidating tactics. This is something they did and it has made an impact.
Buchanan, Clark and Wells Debt Collectors and the legalities
The Office for Fair Trading (OFT, 2012) put guidelines in place, directly for the debt collection industry. This is a summary of the rules that Buchanan, Clark and Wells Debt Collectors are required to adher to:
They have a responsibility to treat debtors fairly, and without aggression or deceit. They should not be oppressive or unfair in their practices.
Any information they provide should always be transparent, and they should never confuse or mislead customers.
They should show consideration to debtors who are experiencing financial hardship.
They have an obligation to take the circumstances of debtors' into account, before they decide on suitable action.
If you feel that you are being intimidated by Buchanan, Clark and Wells Debt Collectors and you are worried about the impact they are having, you would have the right to report them to the Office for Fair Trading. The OFT has been known to remove the license of lenders who are not working in a legitimate way.
It is quick and easy to make a complaint about Buchanan, Clark and Wells Debt Collectors. You can do it via this online complaint form.
Make sure you get all the facts, and don't allow debt collectors like Buchanan, Clark and Wells Debt Collectors to deceive you. Deceit of any kind if against the legislation, and if they are doing this, you have the right to make a formal complaint.
Key Facts about Buchanan, Clark and Wells Debt Collectors operates
To be able to deal with Buchanan, Clark and Wells Debt Collectors, you really need to know how they operate. These are some key facts about them and debt collectors in general
They don't care
Unlike debt advice organisations, debt collectors like Buchanan, Clark and Wells Debt Collectors do not care about your situation. They don't want to hear about the reasons why you can't pay – they have heard it all before. They just want you to pay the debt, or come to an agreement to pay it. What is going on in your life, and the reasons why you are in debt, are not of any interest to them. As harsh as it may sound, they just want your money!
There is no point in getting into your personal circumstances with the agent from Buchanan Clark Wells Debt Collectors, just stick to the facts. Pay the debt or make arrangements to pay it, at a rate that is affordable to you. There is no point in wasting your time trying to explain yourself, just do what you can to get rid of the debt.
They won't give up
You may think that by ignoring the phone calls from Buchanan, Clark and Wells Debt Collectors, it will be enough to get them to give up. However, this will never happen. You can ignore them all you want, but they will find other means of contacting you, or they may even take the matter further and escalate it. It is not a good idea to ignore them, as no one wins!
You should not be made to put up with any abuse from Buchanan Clark Wells Debt Collectors, or any other debt collector for that matter. If this has happened to you, you have the right to take the issue further by contacting the Financial Ombudsman. They are in breach of the OFT regulations, if they are attempting to harass or bully you.
The Financial Ombudsman is available by phone on 0800 023 4567 or 0300 123 9123
They may try every approach possible
Some debt collectors will reach out every so often with a phone call or final notice letters to remind you of your debt, while others will contact you on a daily basis, by every means possible, and sometimes at unreasonable times. The reason for this approach is that they are always in your face and ultimately, on your mind, which means you are more likely to get fed up and pay them. There is no excuse for a debt collection agency to treat you badly, even if seems like harmless contact, such as calling you on the phone daily. They may even just use downright bullying tactics, and this should definitely not be accepted. The approaches are designed to try and make you pay up, in any way they can possibly find! Don't pay, unless you can afford it.
No one finds it easy to deal with behaviour of this kind, but this is why it is commonly used. If you don't know how to deal with it, you are more likely to just accept it! The key is to stay strong. If you are unhappy with the way you have been treated, you can report them to the OFT using this online complaint form.
Do they have the right to discuss your debt with others?
If you fail to answer your phone and someone else does, the agent from Buchanan, Clark and Wells Debt Collectors may tell them all about your debt. This is bad enough if it is a family member they speak to, but in many cases, they may go as low as to discussing you with a colleague at your workplace. Unsurprisingly, this is illegal behaviour. It breaches OFT guidelines, and privacy laws.
You will be able to report this sort of behaviour to the Financial Ombudsman on 0800 023 4567 or 0300 123 9123
Typical acts of deceit
When they are failing to get anywhere with the debt, there are debt collectors who will simply just lie about it. They may say they are a bailiff, instead of a debt collector and that they plan to visit your home address to get the monthly payments. They might also use technical jargon to try and confuse and scare you into paying up. They may even suggest taking you to court. As stated in the legislation, they do not have the right to lie to you.
If they do tell you that they will be visiting your property, simply tell them they are unable to do this. You should not be made to feel like you are under threat. If you do, contact the police.
Stand up for yourself
Although debt collectors like Buchanan, Clark and Wells Debt Collectors can be relentless with their pursuit for the debt, you should always stand up for yourself. After reading this article, you know where you stand and what you need to do. It is vital that you get out of debt, but even more so that your mental wellbeing is not adversely affected. No matter how severe your debt problems are, there is help out there. You should always try to manage the situation in a controlled way. If there's something you don't understand, have the situation fully explained to you by a free debt charity like the money advice service. They will be able to tell you if you can take legal action.
Debt help when you need it
There is an abundance of help out there, if you want to sort out your debt situation. There are organisations who provide free assistance, as well as commercial debt management companies who offer a similar service but with a fee attached. These are some organisations to consider using:
Citizens Advice Bureau (CAB) you can expect the very best help and support in dealing with your debt problems. The skilled and experienced advisors will give you their expert guidance on debt matters.
Christians Against Poverty (CAP) provide you with free debt help and advice, whenever you need it.
StepChange provides free online debt advice and will help you to take charge of your debt.
It's important to remember that your credit rating may be affected by the debt management route you take, so consider your options carefully.
Have you considered an IVA?
If you want to consolidate all your debt into one payment, an Individual Voluntary Agreement is a good way to do it. You will be able to put all all of your unsecured debts together and make a payment at a rate that is affordable. You also have the added advantage of being able to write off some of the debt, within a set period, usually around five years. The IVA process must be carried out by an insolvency practitioner. Keep in mind that this may impact your credit file.
I've put together a 5 question form so you can get started in finding out whether an IVA might work for you.
I've put together a 5 question form so you can get started in finding out whether an IVA might work for you.

Answer the five questions now.
Quick Recap
There are some of the main takeaways from this article. If you are contacted by Buchanan, Clark and Wells Debt Collectors or another debt collector, seek confirmation that the debt is yours. Pay the debt at a suitable rate through a repayment plan or enter into a debt management programme. If you are being mistreated by the debt collector, make a complaint to them. If there is no response or you are unhappy with how they respond, escalate it to the Financial Ombudsman. Debt collection agencies need to tread carefully, as they could have their license removed.
Buchanan, Clark and Wells Debt Recovery Contact Details
Company Name: Buchanan, Clark and Wells (BCW Group)
Other Names: Arvato Financial Solutions Limited, BCW, and UMS (Utility Management Services), BCW Group, BCW Ireland, Irish Debt Bureau Address
Trading Address:
BCW House
24 George Square
Glasgow
G2 1EG
Phone: 0141 562 2623
Fax: 0141 221 9611
Website: NA
Numbers they call from:
08445714288
02036000172
08445714044
08445714015
References
CONC 7.3 Treatment of customers in default or arrears (including repossessions): lenders, owners and debt collectors
CONC 7.9 Contact with customers
Are you struggling with debt?
Affordable repayments
Reduce pressure from people you owe
Stop interest and charges from soaring
Get started