Bulb Energy Debt – Pay or Ignore? 2022
For free and impartial money advice and guidance, visit MoneyHelper, to help you make the most of your money.
Do you owe money to an energy supplier? If you have a Bulb Energy debt and are worried about what to do, this post is for you.
I look at how debt collection is big business in the UK, with more agencies chasing people for money than ever before. Read on to find out what you can do about a Bulb Energy debt before things spiral out of control.
Don't worry, here's what to do!
There are several debt solutions in the UK that can be used to improve your finances. Choosing the right way to tackle your debt could save you time and money, but the wrong one could cause even more harm.
It's always best to find out about all your options from a professional before you take action.

Fill out the 5 step form to get started.
Who is Bulb Energy?
Bulb Energy supplies renewable electricity to households and businesses throughout the UK. They source a portion of their electricity from renewable generators and purchase the remainder wholesale.
The company went bust, and a bailout process was set in place using public money. But unfortunately, it was the largest energy supplier to collapse at the time!
A special administrator was appointed with access to funds from the Government to ensure 1.7 million households received gas and electricity supplies until a solution was found.
Has Bulb been bailed out?
Bulb Energy was effectively nationalised as part of its bailout package. It's thought the bailout could cost taxpayers billions!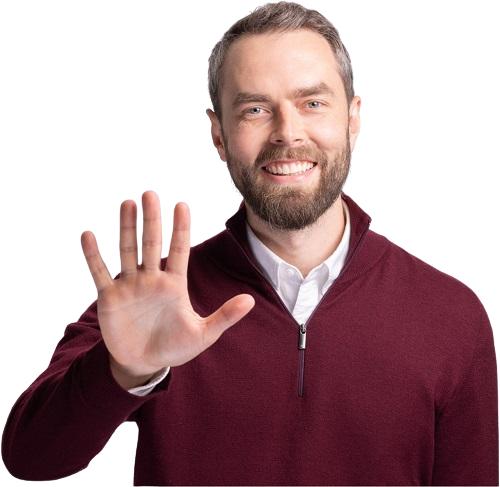 Are you struggling with debt?
Affordable repayments
Reduce pressure from people you owe
Stop interest and charges from soaring
Get started
What can I do about my Bulb Energy debt?
Stay in touch with the supplier when you fall behind with payments. Their support team can answer any questions you have. Moreover, they can confirm the debt is yours. You can ask them to prove the debt is yours.
Note: It's the surest way of establishing you owe the money!
If you ignore the situation, they could send your details to a debt collection agency.
Remain active when you have a Bulb Energy debt
Always respond to any letters or other correspondence you get from the supplier. Bulb may even reduce the amount you owe!
Next, keep all the correspondence you receive and send. You should also keep a diary of all the dates and times you were called by Bulb, debt collectors and a litigation agency. Jot down the names of the people you speak to.
Note: The supplier could ask a debt collector to contact you when they don't hear from you within 35 days.
The agencies bulb works with are:
LCS
Ophelos
DWF
Opos
QDR Solicitors/Wright Hassall
Just
AIC
Bulb uses different debt collection agencies because it depends on how you are contacted. This can be by email, phone, letter, or visiting your home!
Note: Do NOT ignore debt collectors that Bulb Energy instructs to contact you. The problem will not go away!
Can a debt collector enter my home?
Bulb could instruct a debt collection agency to visit you at home. They'll have a signed warrant proving they are acting on behalf of the supplier.
However, a debt collector cannot force their way into your home!
When no agreement is made, Bulb will schedule a date with you to install a 'top up' meter at your home. Then, they add extra charges to the electricity you use to clear your debt.
Note: The debt collection agency should offer you a realistic repayment schedule if you cannot pay off the total amount!
Can Bulb Energy take me to court?
Bulb could start legal proceedings against you when they don't hear back from you. So don't ignore any correspondence you get from the supplier or their representatives.
The litigation agencies they use are:
QDR Solicitors, if you live in England or Wales
LCS
DWF, if you live in Scotland
I recommend you confirm the agency is acting on behalf of Bulb by contacting the supplier!
Will the debt affect my credit rating?
Yes, when you don't pay, and you don't get in touch with Bulb, they will pass your information onto Equifax.
In short, the supplier will inform the credit reference agency that your debt is not repaid.
Note: A default notice is added to your credit report making it harder to borrow in the future. The negative information remains on your report for 6 years!
What happens when I can't pay?
Contact Bulb Energy and let them know! The supplier may offer an alternative repayment schedule. One you can afford! However, make sure you meet the repayments if you accept a new schedule!
What if my Bulb Energy debt is wrong?
You can dispute the debt on your Bulb Energy account when you feel it's wrong. But, first, contact the litigation agents and let them know if you've lodged a complaint with the supplier which remains unresolved.
The supplier promises to rectify any mistakes they make and should place the debt recovery process on hold until the matter is sorted out. Make sure you keep all the correspondence you get and send which you may need later on.
Can I pause my Bulb Energy debt repayments?
Yes, under certain circumstances, you can pause debt repayments. This includes when you've:
Entered into a formal insolvency
Applied for 'Breathing Space' under the Government's scheme
Been appointed the Executor of an estate for someone who has passed away
When you request a pause on your Bulb Energy debt repayments, you may be asked for proof. So, gather as much evidence as you can before you make the request.
Where can I find advice and support?
If you are worried about an energy debt, there is advice and support out there. Don't try to cope on your own, leading to more anxiety and stress.
The organisations that can help when you're in financial trouble include:
Thanks for reading my post on Bulb Energy debt and whether you should pay or not. I hope the information gleaned in the article explains how to deal with the problem in the most constructive way.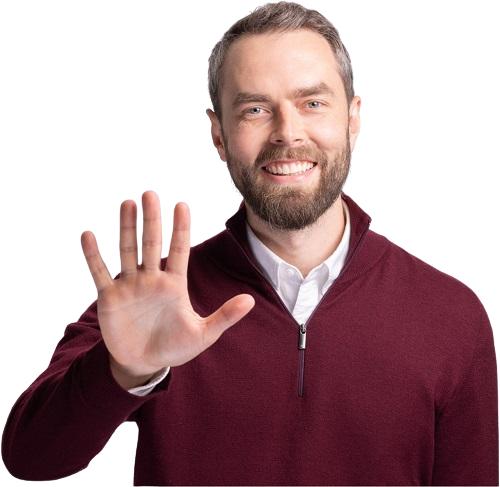 Are you struggling with debt?
Affordable repayments
Reduce pressure from people you owe
Stop interest and charges from soaring
Get started