Shell Energy Debt Collection – Do You Have to Pay 2022?
For free and impartial money advice and guidance, visit MoneyHelper, to help you make the most of your money.
If you have a letter from Shell Energy debt collection, do you have to pay? If the Shell debt is genuine, you'll need to make contact using the information in the letter and pay. There are certain circumstances when you don't have to pay. If you do, you may be able to clear the debt with affordable payments. I've put together the information below to help you learn more about your options before getting in touch and making payment arrangements.
Are Shell Energy Debt Collection Letters Genuine?
You might be unsure about the legitimacy of the letters you've received. Be advised, that Shell debt that is outstanding is passed on to debt collectors. The debt collectors are there to help energy suppliers to collect money that remains unpaid. If you're unsure, contact Shell Energy to discuss your account and any debt you have.
Ask Debt Collectors for Proof of Debt
You're within your rights to request proof of debt and I recommend that you do so. Ask for proof of the debt during your first contact and before you agree to anything or make any payment. The proof is commonly the contract created between you and Shell Energy.
If the debt collectors have no proof of the debt, it won't be possible for them to demand payment, threaten court action or issue a CCJ. Use the Money Nerd 'Prove It' letter template I created to ensure you get the proof, even if you know you owe the money.
Receiving Debt Collection Letters for Money You Don't Owe
"I am so distressed. Can anyone give me advice? I am being hounded by debt collectors, for an energy debt, for the previous tenant, who died over a year before I moved into the property. "
There are examples of customers receiving letters for energy debts they don't owe. If the Shell Energy debt collection letter contains incorrect information, it's possible to dispute your case. You'll need to prove that the debt isn't yours, but if you can do so they will write off what you owe.
Don't worry, here's what to do!
There are several debt solutions in the UK that can be used to improve your finances. Choosing the right way to tackle your debt could save you time and money, but the wrong one could cause even more harm.
It's always best to find out about all your options from a professional before you take action.

Fill out the 5 step form to get started.
Do I Have to Pay a Statute Barred Debt?
You may be able to avoid paying the debt if it's at least six years old. At this point, it becomes a Statute Barred Debt. A debt only becomes Statute Barred providing you haven't been issued with a CCJ. The debt does remain, but you won't have to pay it.
Can I Stop Debt Collectors from Contacting Me?
If the debt is genuine, there's no way to stop receiving letters. However, if you get in touch with them, you can stop the constant bombardment. Have your account number on hand and prepare for the conversation by working out the budget for your household. Explain your circumstances and tell them how much you can afford to pay. Other debt solutions are available if instalments are not a workable option in your circumstances.
How Can I Pay Shell Energy Debt Collection Debt?
If you can afford to pay the total amount you owe in full you can clear the debt immediately. For many people, this option of instant full payment isn't possible. Doing so could result in serious hardship for your household. Make a household budget to establish what you can afford to pay and request payment by instalment. Explain how much you can afford and what you're willing to pay to clear your debt.
Feeling like Chandler?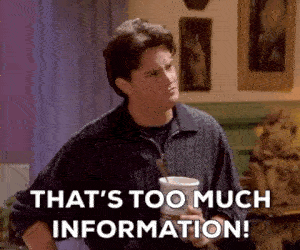 Is all this information starting to feel overwhelming? Don't panic! There's plenty of help available. You can get started below.
Are Debt Collectors the Same as Bailiffs?
Concerned that the letters you've received mean the bailiffs are due to arrive any day? Debt collectors have no legal authority to come and cease goods from your home. They may threaten to come to your home as this often is enough to make people pay immediately. However, they have no legal right to enter your property. If they were to knock, you don't have to let them in or talk to them. The only way they can enter your home is with a court order.
When Can Bailiffs Come for Unpaid Shell Debt?
Failing to pay or come to an agreement could result in a County Court Judgment or CCJ. A CCJ can result in bailiffs being sent to your property. Without a CCJ it is impossible for law enforcement officers to come to your home. Remember, debt collectors are not enforcement officers themselves.
I Can't Afford to Pay Shell Energy Debt Collection
What can you do if you can't afford to pay? There are many debt management solutions available that are suitable for solving this type of debt. It is important to seek independent advice regarding debt solutions as there are positives and negatives to consider.
Steps to follow if you can't afford to pay what you owe:
Contact a money advice service provider
Create a household budget
Contact the debt collectors and discuss the suitable solutions with them
Other Options to Consider
There are other options remaining If you are unable to create an affordable payment plan that the debt collectors agree to.
An IVA reduces the debts you owe including energy debt. IVAs are not an option for everyone so it's vital that you seek impartial advice before considering an IVA.
Bankruptcy works to resolve debt problems for those who cannot pay. Bankruptcy does have long lasting implications. There are free impartial money advice services available so you can find the correct money management solution for your personal situation, such as Citizens Advice or Step Change.
You may be able to gather all your debts together and use manageable payments and stop the accruement of future debt with a Debt Relief Order.
Shell Energy debt collection letters may leave you feeling threatened, scared and stressed. There is light at the end of the tunnel, so don't bury your head in the sand. Ignoring the letters can result in larger debt and even court action. There are money advice services and UK debt charities available for you to use to find the correct solution for you.
Who to Contact When Struggling with Energy Bills?
Are you struggling with debt?
Affordable repayments
Reduce pressure from people you owe
Stop interest and charges from soaring
Get started