CDER Group Debt – Should You Pay? 2022
For free and impartial money advice and guidance, visit MoneyHelper, to help you make the most of your money.
Have you been told that CDER Group Debt Collection is coming to pay you a visit? Don't hide from CDER Group debt letters or their bailiffs. Instead, read out guidance on how to handle a Notice of Enforcement and understand your rights to fight back effectively. You'll want to know this!
Beating Debt Collectors
There are several ways to deal with CDER Group and improve your finances.
Choosing the right way to tackle your debt could save you time and money, but the wrong one could cause even more harm.
It's always best to find out about all your options from a professional before you take action.
Fill out the 5 step form to get started.
What is CDER Group Debt?
CDER Group Debt Collection is an enforcement services company, collecting debts that have been subject to a court order (when required) but have still not been paid. They claim to have recovered over £250 million of debt so far, which predominantly includes road fines, council tax arrears, High Court debts and more.
Their enforcement agents, commonly known as bailiffs, will collect unpaid debts as per strict processes. They add their fees for this service to the debtor's debt, which can be expensive.
The CDER Group has been joined by three other companies from the debt collection industry, namely JBW, Phoenix and Collect Services. These companies are now part of the CDER group and any arrangements you had with them will now be managed by CDER.
Are you struggling with debt?
Affordable repayments
Reduce pressure from people you owe
Stop interest and charges from soaring
Get started
Is CDER Group legitimate?
The CDER Group is a legitimate company based in London. Their company number is 04118149.
If you receive a letter from CDER Group but did not know you had been issued with a court order to pay a debt, such as a CCJ, you may think that CDER Group is a scam. But they aren't a scam company.
Who regulates CDER?
As enforcement agents, the CDER group must follow different laws and legislation when recovering unpaid debt. The full list of the legislation they abide by is listed on their official website here.
What power do bailiffs have (UK)?
Bailiffs have the power to enforce court orders and writs. In terms of debt collection, they can come to your home to ask for payment or repossess your belongings to an equal value of the debt.
They can enter your home if the doors are open or unlocked, but they cannot force entry into your home by breaking locks or physically handling you. They can't climb through windows, but it's still advisable to keep them shut and locked.
The only time a bailiff can force entry into your property is if you have defaulted on a payment plan with them and had signed a Controlled Goods Agreement (CGA). This is an agreement that the bailiff can take certain assets if you miss payment plans.
Thus, they can force entry to seize assets on the CGA after a payment default, but they must use a locksmith rather than breaking down a locked door.
Feeling like Chandler?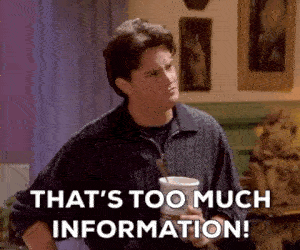 Is all this information starting to feel overwhelming? Don't panic! There's plenty of help available. You can get started below.
CDER group reviews
CDER Group Limited have a lot of online reviews, unfortunately for them, not a lot of people have nice things to say about the business. Take a read for yourself:
"Very rude and unprofessional, do not follow good practise or industry guidance relying instead on intimidation and threats. I asked my agent for a breakdown of costs and he refused to provide one. […]"
"Had outstanding charges on my car for not paying the dart crossing charge on time. Crossings happened in July 2021 and they only started reaching out the beginning of Jan 2022. Ended up paying over £600. What a load of rubbish."
Lorenzo C (Google review)
CDER group Notice of Enforcement
Notice of Enforcement letters offers you to pay or get in touch to make a short-term payment plan with the bailiff. If you ignore this letter then they will come to your home, which is why they're called a Notice of Enforcement. Just by ending this letter, the bailiff adds a £75 fee for your debt, which is fixed by law.
Should you pay CDER Group Debt Collection?
You should pay CDER Group after receiving a Notice of Enforcement. This will stop you from having to pay further expensive fees and you won't have bailiffs knocking at your door. Remember that they may agree to a short-term payment plan if you can't pay the full amount. Speak to them early.
What happens if you don't pay CDER Group?
If you don't pay they will come to your home, which will trigger at least another £235 fee. They may then take your assets and sell them (triggering a £110 fee) to clear your debt. If you don't pay or they can't seize goods, they will come back and your debt will be added with even more fees.
Do you have to let bailiffs in?
You don't have to let bailiffs into your home. If you want to communicate with them securely, it's best to do so from a letterbox with the door locked or from an upstairs window when possible.
How to stop CDER Group bailiffs
There are three ways to stop CDER Group bailiffs. You can:
Pay the debt in full
Agree to a payment arrangement
Tell them that you're a vulnerable person
Vulnerable people aren't allowed to be visited by bailiffs, which may include single parents, pregnant women and people who aren't fluent in English.
Who owns CDER?
Since 2016, the CDRR Group has been part of the multi-national Outsourcing Inc. This is a group of businesses that focus on outsourcing services, such as debt collection.
What is the CDER Group contact number?
The CDER group contact number is 0330 460 5295. There is no CDER group email address listed on their website.
Stop getting into debt with free support
To prevent other debts from escalating to court action and bailiffs, read our top guides and tips on staying out of debt. Our debt help page will also help you deal with new debts quickly. All our content remains 100% free!
Are you struggling with debt?
Affordable repayments
Reduce pressure from people you owe
Stop interest and charges from soaring
Get started