DWP Debt Management Frequently Asked Questions
For free and impartial money advice and guidance, visit MoneyHelper, to help you make the most of your money.
There are many reasons why people might find it difficult to keep on top of their finances.
The modern world is fraught with expenses and hidden costs. Borrowing money is often an expensive habit, particularly for those who can least afford it.
Thankfully in the UK, there are various avenues for getting financial support. Many of these methods are controlled by the Department of Work and Pensions (DWP).
However, despite the support they provide, it's also possible to get into DWP debt. We take a look at some of the most commonly asked questions relating to this issue.
Who is DWP Debt Management?
Like any government body, the Department for Work and Pensions is vast and sprawling. They deal with many different areas of welfare and pensions, as well as child support. Understandably, this makes it the largest department of the government with the biggest budget.
DWP Debt Management is part of the Department for Work and Pensions. They're responsible for recovering overpaid social security benefits, as well as other monies. For example, they also reclaim Social Fund loans, advances, overpaid Tax Credit, Housing Benefit and benefits to the estates of the deceased.
Essentially, if the government has overpaid benefits, the DWP Debt Management department will try and recover the money. Given their power and resources, they're often fairly successful at reclaiming debts. However, due to the sheer size of the department, it can sometimes be tricky dealing with them when things go wrong.
Are you struggling with debt?
Affordable repayments
Reduce pressure from people you owe
Stop interest and charges from soaring
Get started
What is DWP Debt Management's Mitcheldean address?
Given how broad the scope of their work is, the DWP Debt Management section has six different contact centres around the United Kingdom. These strategically placed centres cover a variety of different sections of the DWP Debt Management's remit.
As well as debt management, there are also teams for Social Fund loans, recoveries from estates, and compensation recovery. Each of these has its own dedicated team and contact details.
Many people search for the main contact address for DWP. However, it's worth noting that none of the Debt Management contact centres are open to the public. So, you can't turn up at the contact centre and speak with someone about your situation.
If you do want to contact the DWP Debt Management via post, the address is the same for England, Scotland and Wales:
Debt Management, (P)HBEN, PO Box 171, Mitcheldean, Gloucester, GL17 OXH
You can also email them, although there are regional variations depending on where you live. So, for England, it's: porth.housingbenefitengland@dwp.gsi.gov.uk. For Wales and Scotland, you just need to change the country (highlighted in bold).
What is DWP Debt Management's Phone Number?
Much like with the addresses for DWP, there are also several phone numbers depending on the service you're looking for. This includes:
Debt Management team. Telephone: 0800 916 0647. This is the main team, although they only have limited access to some data. So, if you're dealing with an issue related to Jobcentre Plus and the Pensions, Disability and Carers Service, it can take a while.
Social Fund loans team. Telephone: 0800 169 0140. If you're repaying a Social Fund loan while still receiving benefit, this is the team you want to contact.
Recovery from Estates team. Telephone: 800 916 0624. If you need to repay money from the overpayment of benefit to a deceased customer, this team can help.
Compensation Recovery Unit. If you need to deal with this team, they will contact you via post with a number to call.
How long can DWP chase debt?
This question is one that's often asked, and the exact details around it can appear confusing. In reality, the answer has several aspects to it.
In the UK, a piece of legislation called the Limitation Act 1980 outlined how debts can be recovered. Essentially, for unsecured debts, the creditor has six years since the last payment or contact to recover the debt. After this time, the debt is statute-barred, meaning they can't take you to court to recover it.
With DWP debt, this six-year period is the same. So, if you haven't made a payment or received any contact about the debt for at least six years, they can't take you to court or issue a CCJ against you. However, the debt still exists, and they can take steps to reclaim it.
Usually, even if your debt is statute-barred, the DWP will detect what you owe from your other benefits. There is seemingly no time limit on how old the debt is for this to happen.
What should I do if I get a DWP Debt Management letter?
The first thing to do is not to panic. Although it can be unpleasant, you'll need to remain calm and organised to deal with the situation. Don't ignore the letter. Instead, check all of the details to see whether the information is correct.
You'll need to contact the DWP whether you think you owe the money or not. If you ignore their letters, they'll keep trying to get hold of you to recover the money. By speaking with them, you can organise clearing the debt and getting back onto an even keel.
What should I do about DWP debt collection?
When dealing with DWP debt collection letters, it's important that you are organised and know where you stand from a legal point of view. Dealing with them can be challenging, even though they have several rules and regulations in place to make the process easier.
The first thing to do is understand what they're telling you. It could be that they've overpaid your benefit and need to reclaim it. Alternatively, you could a Social Fund loan that you've not repaid in full. In either case, you need to gather as much paperwork as you can that's related to the matter. So, check for letters they've sent you and bank statements from the relevant period.
You'll have to confirm your identity when you phone them and answer security questions too. If there's been a change in your personal circumstances, you'll need to let them know, as this could affect your repayment.
What if I can't pay my DWP debt?
It can certainly be surprising if you receive a letter from DWP Debt Management saying you owe a certain amount. If you're not planning for it, it can be hard to find the lump sum to repay what you owe. If you find you can't repay it, make sure you don't ignore it. It won't go away, and they won't stop contacting you about it.
Unlike many debt collection agencies, the DWP has to be more flexible and accommodating when it comes to repayment options and penalties. As per their benefit overpayment recovery guide, they can't cause undue hardship to people who owe money.
If you can't repay the lump sum and are still in receipt of benefit, they will automatically deduct the money from that. However, they have to ensure you still have enough to live on, so repayments are often as little as £11.10 per week.
If you're not in receipt of benefit, they will arrange a repayment plan with. This is usually affordable monthly payments. In some rare cases, if you can't pay, they may arrange a temporary suspension of recovery. In exceptional cases, they may write-off the debt.
What rights do I have when dealing with DWP?
As they're a branch of the government, the Department of Work and Pensions Debt Management is held to a high standard. As such, you're guaranteed certain rights when dealing with them. They have to follow a Customer Charter when dealing with all customers.
This charter is based around four key principles, ensuring you get the right treatment, the right result, in a timely manner, and with easy access. There are several parts to these principles, and some of the important ones are:
They treat you fairly and with respect. This applies to all customers equally.
They will protect your personal information, and make sure the information they give you is accurate.
Provide a high standard of service, and one that you can clearly understand.
They have to explain why you were paid too much money, whether you have to pay it back, and if so, why. Additionally, they will also put things right if they go wrong.
They also have specific service standards, meaning you are entitled to a timely response to your query. Anyone you deal with has to be transparent and accommodate any access requirements you have.
How will DWP handle my situation?
There are several ways that the DWP will contact you about your situation. Again, in these instances, they have certain service level commitments:
Writing to you. They will write to you in English unless you ask to be contacted in Welsh. They will use clear language that's easy to understand, as well as helpful and accurate.
Phoning you. In some instances, they will call rather than write to you. If they do, they will clearly explain who they are and why they're calling. They will ask you to confirm your details. If you ask them to call you back, they will agree upon a more convenient time.
Visiting you. Very occasionally, they will need to visit your home. If this is the case, they'll give you a clear date and time, and tell you any documents you'll need to have. They will identify themselves when they arrive, with their name and ID card.
If you have any specific needs when dealing with DWP, you can let them know. They will do what they can to accommodate your requests.
Can DWP debt be statute-barred?
We covered this point in another question, but it bears repeating. After six years without contact or payment regarding the DWP debt, the amount can be statute-barred. This means that the courts can't take action against you for the money. However, the debt isn't written off. DWP can still take money from your benefit payments to recover the debt.
What if I think my DWP overpayment decision is wrong?
If you receive contact saying you've been overpaid benefits and now need to repay it, you may want to dispute their claim. DWP should provide the reasons why you've overpaid. However, if they don't provide full written details, you can ask for them.
You should also contact DWP to ask them to explain the matter fully on the phone. If you have evidence that contradicts their decisions (showing you haven't been overpaid), you should inform them of this. They may overturn their decision based on this information.
If you're unsure whether you've overpaid or not, you can contact Citizens Advice. They can help determine whether you've been paid too much and now owe DWP money. Alternatively, they can help you dispute the DWP decision.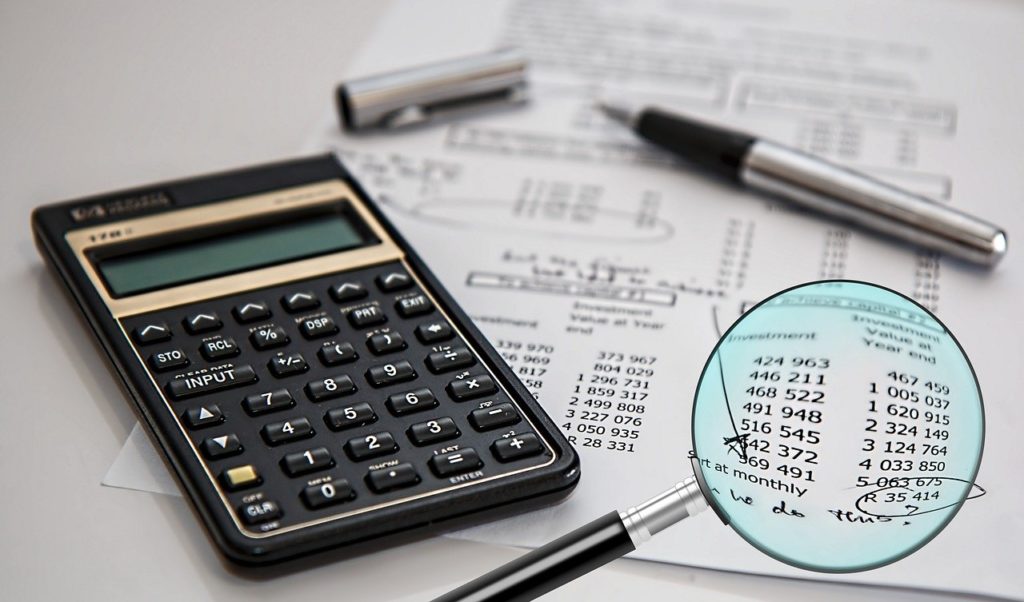 What if I'm not happy with DWP's service?
The Debt Management department of the DWP has a complaints procedure. So, if you're not happy with their service, you can let them know. First, you can contact them on the phone to discuss the matter. If the original advisor can't resolve the problem, they'll escalate it to a Team Leader.
If, after you've spoken to the Team Leader, you're still not happy, you will be referred to a customer service specialist. This then means that it's a formal complaint, and it will be reviewed by the Independent Case Examiner (ICE). They provide an impartial mediation service.
What deductions can DWP take from my Universal Credit?
If you have DWP debt, they may take deductions from your Universal Credit payment. This money comes out of your UC before it's paid to you. In some cases, they'll also change your Tax Code so that you pay back more of the debt.
Depending on your circumstances, they can take between 10% and 50% of your payment to repay the debt. For those who are on a very low income, they can't reduce it by more than 10%. For those with a household income of more than £20,000, they can reduce it by up to 50%.
Are you struggling with debt?
Affordable repayments
Reduce pressure from people you owe
Stop interest and charges from soaring
Get started