Do You Really Need to Pay Harlands Debt Collectors?
Are you fed up with being contacted by Harlands Services? Are you unable to pay them back? Are the debts not yours? Are they threatening to take you to court?

If you answer yes to any (or all!) of these questions, read on for more information, as you may find you don't need to pay the debt back.
It's not your fault. Complaints to the Financial Ombudsman have risen this year from 830 to 2,006, so it's safe to say that you're not alone.
Deal with your debt today and feel better tomorrow.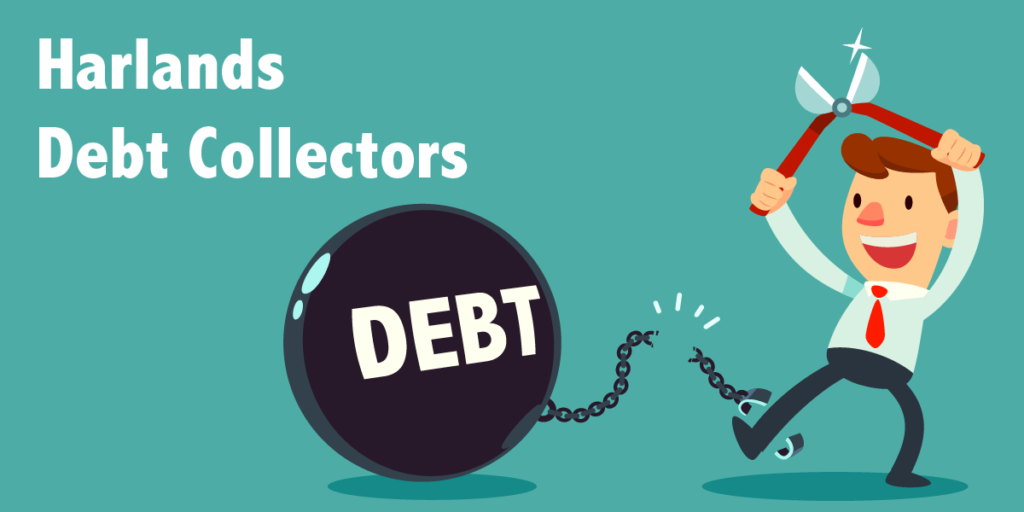 What is the purpose of Harlands Services?
Harlands are a membership contract specialist.
This means they deal with the administration of contracts that relate to gyms and other health or leisure centres.
However, they also deal with the debt collection if these payments are not kept up with and met.
They even focus on those people who have cancelled their direct debit in order to stop any recurring membership payments from being taken from their account.
Don't worry, here's what to do
You could get rid of debt collectors by writing off your debt. I've put together a 4 question debt calculator which will tell you if you're eligible: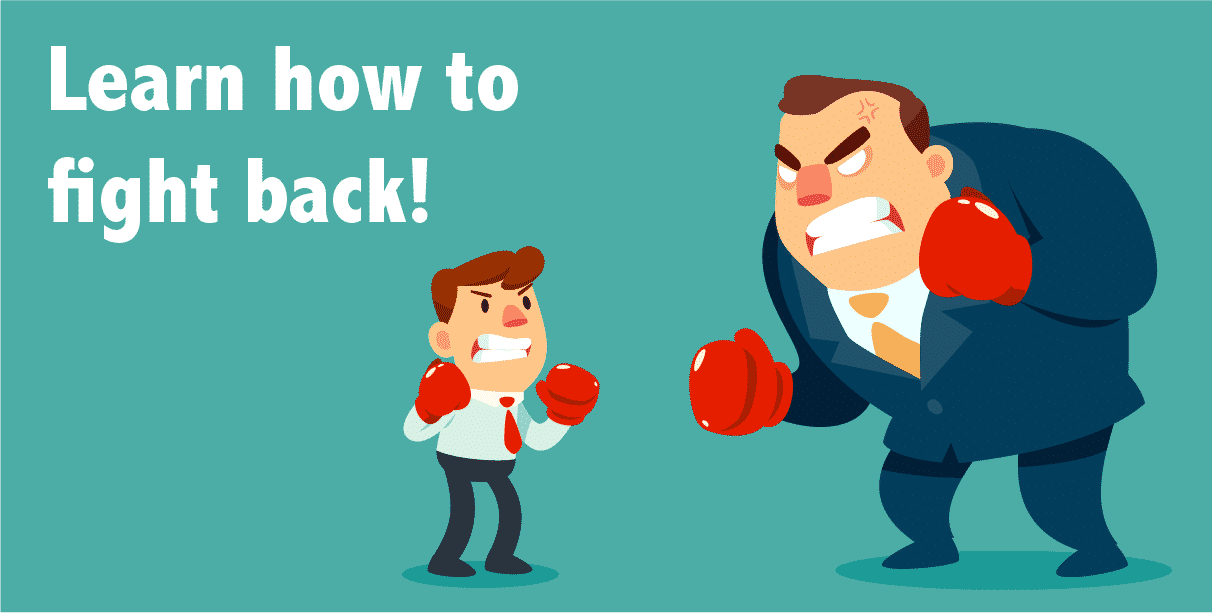 Are Harlands Services Ltd a Legitimate Company?
Yes, Harlands Services Ltd is authorised and regulated by the Financial Conduct Authority (FCA).
In any case, it is important that you remember that it isn't always best to pay off a debt immediately, as soon you receive the communication.
That goes for any debt that you are being chased for, whether for a gym membership or something else.
Sometimes it pays to bide your time.
What areas do Harlands Services Ltd deal with?
As we have already covered, Harlands specialise in debt that relates to memberships, largely those within the health and leisure industry.
This means when someone stops paying their gym membership, or cancels the direct debit (direct debit payment) that links to the membership, the gym will pass their details on to Harlands.
Harlands will then begin their own debt collection process. This is usually started with a letter and a phone call to the person concerned.
Find your best debt solution
Is all this information starting to feel overwhelming? Don't panic! I've put together a 4 question debt calculator so you can quickly and easily find the best solution for you. Answer the four questions now.
What does Harlands Debt Collection Process look like?
When Harlands group make contact with the person who has the debt, then they will ask for the debt to be paid either in full or via a payment plan that will be discussed and set up.

They will offer the person the ability to pay via the telephone and also online. Both of which can be arranged for one-off payments and for payment plan payments too.
Why am I Being Contacted by Harlands Services?
Debt collection is big business, and companies like Harlands Services Ltd are there to make money. All debt collectors work differently, they may be independent, sole traders, or even work as part of the business.

In many cases, they collect money on behalf of another company. They buy the debt so they need to get their money back, which is why they incessantly chase up the debt.
Unfortunately, some debt collection agencies will go to great lengths to get hold of you. It may be in the form of emails, telephone calls, letters or even a combination of these tactics.

In many cases, they will contact the debtor constantly until they get some kind of response. You will notice that even though the value seems small, they will chase and chase until they reach you.

You can guarantee, they won't just go away – so it is not worth ignoring contact from Harlands Services.
What do Harlands Services Ltd Collect For?
Harlands Services Ltd collect for a number of different brands, services and organisation both private as well as those operating with the government.
Some examples of these are:-
HMRC
O2
EE
Catalogue debts
Gas bills
Electric Bills
Virgin Media
Council Tax arrears
Parking ticket arrears
Npower
Harlands Services also collect for many credit card companies. They also collect debts owed due to court fines.
It's important to note that any money you pay to Harlands Services is not necessarily collected on behalf of your original creditors. Instead, Harlands Group becomes the sole owner of your debt and the single entity to whom you owe the debt to now.
Here's how it works:
Suppose you owe credit card debt to a credit card company. Credit card companies do not specialise in chasing debts. Which is why they may not feel that chasing after you for the debts you owe is worth their time.
Hence, they will "sell" your debt to a debt collection company such as Harlands group for a smaller price than what the debt is worth. In many cases, debt collection companies buy debts for as little as 20% of their original value.
Debt collection companies can do this because it's often a part of your credit agreement when you first take out the credit.
So, once your debt is sold off to the debt collection company, that company becomes the sole owner of your debt and the only entity to whom you owe the debt to.

UK Personal Debt 2021 Update:
As of April 2021, the total unsecured debt per Adult in the UK was £3,674.

(Source: The Money Charity)
Is it really your debt?
If you are being contacted by Harlands Services, the first step is to find out what the debt is – don't pay it until you get clarification. Ask the debt collectors to send you a copy of the original agreement.

If all is above board, there should be no issue in getting this clarification. If they don't send proof, then you should not pay, as there is no evidence that this is your debt.
Follow my 'prove it' guide with letter templates and get them to prove that you owe the money.
You don't want to pay the debt
If you owe the debt, you are liable to pay it, whether that is with Harlands Services or the original creditor. You should not ignore the debt, as it won't just disappear.

If you can pay it all back, this is the best way to do it, but make sure you don't leave yourself in a situation where you can't cover essential bills. In this case, you can make an agreement with the debt collectors to pay it back in instalments, or a partial repayment to clear the debt.
Are debt collectors ruining your life
Debt collectors often resort to all kinds of tactics to get their money back, and this may include excessive phone calls and even threatening behaviour.
This sort of harassment can lead to debtors feeling upset, distressed and anxious. The debt support trust released information that said almost half of people with debt issues feel suicidal.

The problem is that many debt management companies will use many tactics to get hold of their cash, they don't take the needs and situation of the debtor into consideration.
The law around debt collection
The Office for Fair Trading (OFT, 2012) published information for debt collection companies and how they should be conducting themselves.

They were informed that they should be treating debtors fairly, without any aggressive practices, provide clear and consistent information, and to be considerate towards the situation of the debtors.
If you believe that Harlands Services have not been treating you fairly, and not adhering to the guidelines, you may want to consider reporting them to the OFT. They may end up with their license being removed.
If you wish to make a complaint, this form is available to help online complaint form.
Debt collectors have a responsibility to be truthful about who they are and why they are contacting you. If they are pretending to be someone they are not, you can also write a formal complaint.
How to deal with debt collectors
These are some steps you can take to deal with debt collectors such as Harlands Services.
Get clarity
The first step is to get clarity about the debt and who the original creditor is. You should find out as much information as possible about the debt and this should include proof about the origins.
If the debt is yours, you will need to pay it back and you should not ignore letters or calls about it.
Arrange repayment
The next step is to arrange repayment. If you can pay the debt back in one payment, then you should do this. If you can't afford to pay it back in the one payment, you should arrange instalments with Harlands Services.
Seek advice
If they are behaving in a manner which is distressing you, you can report them to the Financial Ombudsman.
You can reach the Financial Ombudsman by phone on 0800 023 4567 or 0300 123 9123
What to expect
Debt collection companies have a duty to listen to debtors and try to empathise with them. Most people who have debt are not paying it because they can't afford to.

Although it is reasonable to expect the debt collectors to want the money repaid, they should be able to come and go with debtors, and arrange a payment plan which suits their situation. They should not make a debtor feel bad for not being able to afford to pay much back.
Talking to others about your debt
Harlands Debt Collection should only speak to you about your debt, they should not speak to other parties, including those in your household. They do not have any right to talk to others about your debt, unless you give explicit permission to them to do so.
This behaviour is a breach of OFT guidelines, as well as other privacy laws.
You can report them to the Financial Ombudsman for such behaviour on 0800 023 4567 or 0300 123 9123
Typical behaviour
It is quite common for debt collectors to attempt drastic action to get hold of the money owed by debtors, and this includes threatening behaviour and even suggesting they will visit you at your home. They are not permitted to do this.

They cannot enter your home without permission, and you can contact the police if they advise that this is action they will take.
Getting rid of your debt
Managing debt can be difficult, and many people find themselves struggling because of their debt issues. The best solution to dealing with debt is to either pay it all off or at least enter into a payment plan, and make sure you stick to it.

Dealing with debt collectors can be highly distressing. If you take this burden away, you can get on with living a less stressful life.
Organisations who help with debt
If you are struggling to pay back debt, there are organisations who can help
Some organisations run on a not-for-profit basis, so they can provide you with help and advice for free. There are also commercial debt management companies who can help, but with a price tag.

These are the organisations who should be first on your list to contact in times of hardship.
Citizens Advice Bureau (CAB) – you can expect a lot of help and advice for free with CAB. They are there to help individuals who are struggling with debt problems.
Christians Against Poverty (CAP) – offer free advice and support.
StepChange – free online debt advice to help you get out of debt and manage any debt issues.
Do you want to write off your debt?
If you have no means of paying back your debt, you may want to enter into an IVA (Individual Voluntary Arrangement.) With this, you would enter into a formal agreement with debt collectors, and pay off your debt in a lump sum or with monthly payments.

If you do this, you may not be able to access credit for around 5 years. If you intend to take out a mortgage or such like in the near future, this arrangement may not be suitable.
I've put together a 4 question debt calculator so you can quickly and easily find the best solution for you. If you're eligible for the new government scheme, you could write off up to 85% of your debt! Answer the four questions now.
The Conclusion
We have heard about the changes to legislation, the stark warnings by the government about debt collectors, and even the hefty fines. However, despite this, there are still debt collection agencies who are still treating debtors unfairly, even to the point were they are suffering from mental health issues.

You cannot refuse to pay your debt. If you owe it, you are responsible for paying it. However, no matter how much debt you have, there are ways to deal with it.

You can arrange to make repayments via a suitable payment plan. If you are being harassed or bullied by debt collectors, you should report the behaviour to the Financial Ombudsman, who could lose their licence.
Conclusion
It seems that many people review Harlands Group well. Despite the fact that they collect money that has been missed off for a gym membership.

This could be linked to the fact that many of the debt accounts that are chased by Harlands are for small amounts, often only one or two months worth of membership. They also will work out payment plans and offer a number of payment options.
However, it is also worth noting that many people state that there are charges which are applied by Harlands when they do collect any money, which can bump up the amount that needs to be paid back, and often do not seem proportionate with the amount that is owed.
References
CONC 7.3 Treatment of customers in default or arrears (including repossessions): lenders, owners and debt collectors
CONC 7.9 Contact with customers