We have compiled all the key information on Hoist Finance and how to respond to their debt letters without any confusing jargon.
It's not your fault. Complaints to the Financial Ombudsman have risen this year from 830 to 2,006, so it's safe to say that you're not alone.
Deal with your debt today and feel amazing tomorrow.
Who Is Hoist Finance?
Hoist Finance is a European Group that collect debts in a number of countries. They have a UK base in Manchester and often communicate using the name Hoist Portfolio Holding 2 Limited.
The headquarters of the group is in Sweden and they are a very successful debt collection company in other countries as well.
Don't worry, here's what to do!
You could get rid of debt collectors by writing off some of your debt.
There's 7 debt solutions in the UK, choosing the right one can take years off your debt, but the wrong one can be expensive and drawn-out.
Start our calculator to find your best debt solution:
What is on Hoist's Portfolio Holdings?
Hoist Finance owns a number of debt collection agencies in the UK and abroad. Some of the more recognisable ones to UK debtors will be Robinson Way, the Lewis Group and Compello.
Robinson Way is one of the biggest UK debt collection agencies and have won awards for their work.
How can I contact Hoist Portfolio Holding 2 Limited?
To contact their UK office in Manchester, you will need to call 0345 266 9244, or you can email them via their official website.
Who Do Hoist Finance Collect Debt for?
Hoist Finance have many company divisions and therefore it is likely that they collect debts for all types of businesses.
However, there are repeated reports on online debt forums that Hoist Finance have been collecting for finance companies through Robinson Way:
"I had a bank account with HBOS with a £2k overdraft. About a year ago I lost my job and couldn't afford to pay it back. Last week I started receiving phone calls/letters from Robinson Way demanding a sum of nearly £2k on behalf of HBOS."
[via Money Saving Expert Forum]
HBOS are connected to the Lloyds Banking Group and Hoist Finance may be working for other UK banks and building societies.
Did You Receive a Hoist Finance Debt Letter?
Hoist Finance can use a variety of methods to get in touch claiming you have a debt you owe to them – the most common way that Hoist Finance will get in touch is by sending you a letter.
The letter will often be worded in a way to scare you into paying, referencing legal action and penalties. But before you open your wallet, make sure you read the rest of our guide for a way to fight back.
Feeling like Chandler?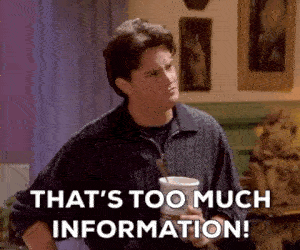 Is all this information starting to feel overwhelming? Don't panic! I've put together a 4 question calculator so you can quickly and easily find the best debt solution for you.
Answer the four questions now.
Can I Ignore Hoist Finance Debt Letters?
Don't ignore the Hoist Finance debt letter because you can't afford to pay. Debt solutions are available even for low earners.
If you ignore a Hoist Finance debt letter, they could take the issue to court and get a CCJ for the debt. If that is successful, you will be forced to pay or bailiffs will come to your home to collect a payment.
If you refuse at this point, they can remove goods to pay off the debt.
Stop Hoist Finance Debt Calls, Instantly!
We hear a lot of debtors complain that Hoist Finance keep on calling them and asking for money. Most of the time this is illegal and classed as harassment.
One of the best tricks to make them call less is to provide Hoist Finance with your call preferences, i.e. times and days when you can speak with them.
The other is to make a complaint or threaten a complaint to the Financial Ombudsman.
Make Sure Hoist Finance Prove the Debt
When Hoist Finance tell you that you owe a debt, how do you know they are telling the truth and the amount you owe is correct? You don't.
The only way to know for certain how much you owe is to request proof of the debt. This means sending them back a letter and asking for the proof, such as a signed agreement.
You can do this easily with our prove the debt letter templates!
The biggest advantage of this is if they don't give you the proof then you do not have to pay until they do. And they are not allowed to ask for payments in the meantime.
Your Hoist Finance Debt Solutions
So, what happens when Hoist Finance do provide proof? This is the stage when you are going to have to pay.
Hoist Finance and their debt collection agencies try to make it easy for people to pay back over time through repayment plans. This could be an easy way to pay back the debt over time.
But the easy way is not always the best way!
There are other debt solutions which are often better for people with multiple debts or debts that equal a significant amount. One of the best debt solutions is an IVA.
People who get an IVA have to pay back debts for years, but they usually don't pay back everything and most of their debt gets wiped.
UK Personal Debt 2021 Update:
There were 29,291 individual insolvencies in England and Wales in March to May 2021, a fall of 8.6% from 32,047 for the same period in 2020.
(Source: The Money Charity)
Some Hoist Finance Debts Don't Have to be Paid Back!
Some debts in the UK do not have to be paid back because they are too old and cannot be discussed in a courtroom. The technical term for these debts is statute barred.
A statute barred debt must be at least six years old and have never been issued with a CCJ. The debtor must have never paid back any of the debt during the last six years as well.
If this applies, you should tell Hoist Finance that the debt is statute barred and never to contact you about the debt again.
Citizens Advice and the best UK debt charities can help with these types of letters.
How Do I Complain About Hoist Finance?
If you want to complain about Hoist Finance, you are required to make your first complaint directly to them. This gives them a chance to put things right and address the problem.
But if they don't reply or don't improve their treatment of you, you can then take your complaint to the Financial Ombudsman. They will investigate the events and make a decision about what has happened.
They may even request that Hoist Finance gives you compensation for their actions!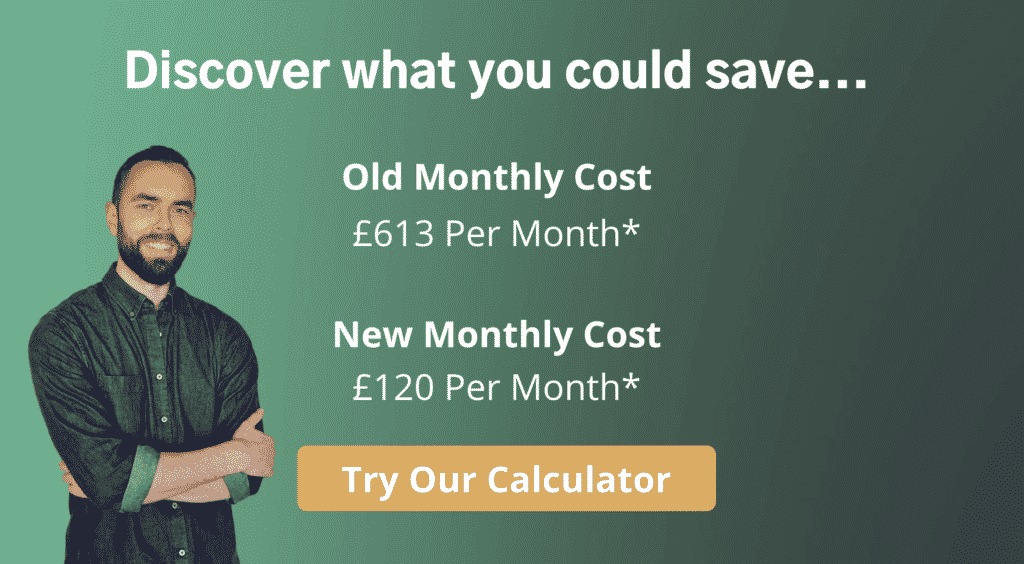 *Note: This is a real life example based on a customers' savings data in October 2020.