Opos Limited Debt Collection – Should You Pay? 2022 Guide
For free and impartial money advice and guidance, visit MoneyHelper, to help you make the most of your money.
Are Opos Limited Debt Collection trying to reach you by phone, letter, email or another format?
The debt collectors may be stressing you out with their tactics.
Thankfully, there are ways you can handle the problem. Having unpaid debts is never a nice experience, but with the right knowledge, you can take care of the problem.
We take a look at who Opos Limited are, what your legal rights are, and what you can do to deal with Opos.
It's not your fault. Complaints to the Financial Ombudsman have risen this year from 830 to 2,006, so it's safe to say that you're not alone.
Deal with your debt today and feel amazing tomorrow.
Don't worry, here's what to do!
You could get rid of Opos Debt Collectors by writing off some of your debt.
There's several debt solutions in the UK, choosing the right one can take years off your debt, but the wrong one can be expensive and drawn-out.
Fill out the 5 step form to get started.
Who are Opos Limited Debt Collection?
IOpos claim that they are 'a leading provider of debt collection and BPO services'. Essentially, they take on responsibility for the debts of other companies for both consumer and commercial collections.
If you've received contact from Opos, you may be wondering who they are and whether they're a legitimate company. The bad news is that they're definitely a real business, meaning you have to deal with contact you receive from them.
They've been in operation since 2008 and are based in West Dunbartonshire, Scotland.
Although they collect debts on behalf of other companies, they often buy these 'bad debts' and collect the defaulted amounts to make a profit.
So, if you owe a company an outstanding debt, that company sells it to Opos Limited for a low price, meaning they reclaim a small amount of their loss. Opos then collects the debt and profits the difference.
Why Opos chasing me up?
You may not recognise the name Opos Limited and assume that you don't owe them anything.
However, if they're contacting you, it's likely that you have an outstanding debt with another company. Opos are collecting on behalf of them.
Similarly, if you've defaulted on court fines or have outstanding taxes, they may collect on these too.
They have various ways in which they'll try and make contact, but usually, they will only start once the original company has tried multiple times to contact you about your debt.
So, if you've been ignoring and outstanding amount of money, it may get passed over to Opos.
What debts do Opos collect for?
There are many brands and organisations that Opos collect across many different sectors. This includes things like:
Unpaid taxes. This can include things like money due to HMRC, as well as things like Council Tax and parking tickets.

Utility bills. Companies such as Npower, United Utilities, and other gas and electric providers use Opos.

Mobile and broadband bills. Network providers including Virgin Media, EE and O2 all use this company for unpaid bills.

Outstanding loans. If you have unpaid credit card debt or payday loans you haven't repaid, these are often passed to companies like Opos.
So, as you can see, there are quite a few companies that use this debt collector. Make sure to check the correspondence they send you to see who the original debt is owed to. By doing so, you can confirm whether or not their information is accurate.
Feeling like Chandler?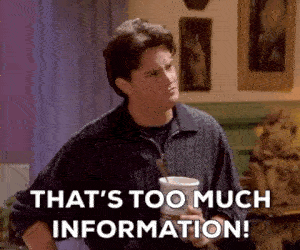 Is all this information starting to feel overwhelming? Don't panic! There's plenty of help available. You can get started below.
Contact from Opos Limited
Debt collection companies like Opos will often go to great lengths to reclaim the debt you owe. This can be an unsettling and unpleasant experience, so it's always good to know what avenues they'll take.
How will Opos contact me?
Often, they'll use multiple ways of reaching out to you. This can include letters in the post, phone calls and voicemails, and text messages. Sometimes, you'll receive all of these, and in some cases, they may even visit your home.
Have you received a letter from this debt collector? I'll buy it off you for £5
However, they must give you seven days' notice before turning up at your property, and will usually only do so if you ignore their initial contact attempts.
You can set your contact preferences by contacting Opos Limited. For example, you can specify you only want correspondence through the mail and not the phone, and they should abide by this request.
Will they stop?
Companies like Opos are generally pretty persistent when it comes to chasing debts. What may start off as a single call or letter can soon escalate into multiple forms of contact on a fairly regular basis. The only way to get them to stop is to:
Pay your outstanding debt or agree a repayment plan
Prove that the debt isn't yours
Both of these methods require you to get in touch with Opos, which means you'll have to respond to their correspondence. Once the matter is settled, they'll stop contacting you.
If neither of these options are possible, a debt solution may be the next step.
Fill out the 5 step form to get started.
Should you ignore them?
Although it's tempting to bury your head in the sand and hope the problem goes away, in reality, it won't. Ignoring companies like Opos usually means they'll try harder to contact you.
The matter can soon escalate, and before you know it, you could be in an even worse situation.
The best approach when dealing with Opos Limited is to speak with them when they first make contact. This can help you resolve the matter in a fast and efficient manner.
What happens if you don't respond?
If you choose to ignore the calls or letters from Opos, they could well take more affirmative action. This may include visiting your home or taking legal steps. This can include:
Issuing a County Court Judgement (CCJ) to you.
Sending bailiffs to recover the debt in the form of goods from your home.
Apply for a charging order or attachment of earnings order.
None of these steps are preferable to paying the original debt. So, don't ignore contact from debt collection agencies, or things could get a lot worse.
Your Legal Rights
Although it can be scary when debt collection companies such as Opos Limited get in touch, there are certain things they can and cannot do. There are regulations to protect you, as well as those giving them certain powers.
Are Opos regulated?
Yes, Opos Limited is regulated by the Financial Conduct Authority (FCA) and are members of both the Credit Services Association and Scottish Compliance Forum.
The FCA guidelines, in particular, set out a strict set of rules about how they can behave.
The Credit Service Association also has a code of practice which all members must follow, and these are put in place to help protect consumers. However, your exact rights depend on the type of debt that's involved.
For example, utility debt is monitored by Ofgem and Ofwat regulatory bodies. Consumer debt is handled by the FCA, and government debt (like taxes) is handled by local authorities.
What can't Opos do?
Regardless of who regulates the sector, there are certain things that debt collection companies such as Opos Limited can't do. There are a few different categories that these regulations fall into:
Communication. They can't call you at unreasonable times, and they can't use means that you've asked them not to.

So, they can't call late at night or early in the morning, and they can't phone you if you've set your preferences to mail. They also can't call at work without permission.

Permissions. They can't take payment from you without your permission, and they can't refuse to allow you to think about your options. They also can't discuss your debts with anyone else, such as relatives or employers.

Pressure. They can't pressure you to take out loans to pay your debts. Similarly, they can't use jargon or legal language to pressure and confuse you.
Some debts are too old to enforce (known as statute barred), and these can't be enforced. Usually, this means that for six years, the debt hasn't been paid, acknowledged, or chased by the creditor.
What if they breach the rules?
As well as regulatory bodies for the industry, there are also several legal protections you have. If you feel that Opos or any other debt collection company has breached the rules, you can escalate your complaints.
The first thing you should do is contact the company directly and make a formal complaint. If they don't deal with the matter in a satisfactory way, you can escalate it to the Financial Ombudsman Service.
They provide arbitration when it comes to complaints and ensure you get a fair result.
Opos Limited's Legal Powers
So, you now know legally where you stand in terms of your rights when it comes to dealing with debt collection agencies. But what powers do Opos have when dealing with your debt?
What action can Opos take against me?
Opos Limited is a debt collection agency. This means that they have the same legal powers as the original creditor. So, they can chase you for the money, but they can't harass you or breach the rules outlined above.
Although they can send debt collection agents to your home, they can't do so without seven days' notice. You don't have to let these people into your home, and you can ask them to leave at any time.
Like other debt collectors, they can take you to court over the matter. This means they may eventually be able to issue a CCJ, send bailiffs to recover goods, or apply for a charging order.
Can they remove my possessions or car?
Opos Limited aren't bailiffs (technically 'enforcement agents'), which means they can't reclaim your car or belongings to pay off your debts. They can't claim to be bailiffs, and if they try and enter your premises or take your goods, you can ask them to leave.
However, they may be able to get the bailiffs to take action on their behalf if you don't pay or contact them to arrange payments going forward.
Can I lose my home?
It's highly unlikely that you will lose your property from action by Opos. The debts they chase are usually unsecured.
This means there aren't any assets (such as your home or car) used as collateral against them which insures the creditor against repayment issues.
If you don't pay your debts and they're substantial, Opos could ask the courts to secure the debt against your assets, including your home. However, it's unlikely to come to this if you reach out and make contact with them.
Getting Help Dealing With Opos Limited
Letters and calls from debt collection agencies can be very unpleasant. Although sometimes they're sent in error, they usually mean you've not paid back something you've agreed to.
Thankfully, there are several methods you can use to get help in dealing with the problem.
Check whether you owe the debt
The first thing to do is to check the details of the letter from Opos. Make sure it definitely refers to your debt. Usually, they'll outline the exact information relating to it.
However, you can check with a credit agency to see any debts against your account.
Get proof
You need proof of whether the debt is yours or not. You can ask Opos to give evidence of the amount owed.
To do so, you can send an unsigned letter asking for the exact details. Legally, they have to provide evidence of what you owe.
If you feel they have contacted you in error, you can contact them to explain the situation. If you have proof, you can settle the matter there and then.
Check how old the debt is
Certain types of debt have time limits on when they need repaying. Usually, this is six years without any action on your part or that of the creditor. If you feel that your debt might be statute barred, you should seek legal advice.
Set up a payment plan
If you do owe the debt and Opos Limited has proof, you'll need to repay the money. Of course, paying a lump sum may not be possible.
However, many debt collection agencies will agree to a plan of payment instalments. You should contact them directly to discuss this matter.
There are also other means of repaying the amount, such as an individual voluntary arrangement (IVA).
This arrangement will consolidate all your existing unsecured debt into one repayment. This can make repayments easier and can write off some of the debt.
FAQs
Who do Opos collect for?
Opos collect for many different companies such as the HMRC, Npower, virgin and they also collect for outstanding loans.
How long can a debt collection agency pursue a debt?
A debt collection agency can pursue a debt for up to 6 years unless they have been involved in a CCJ. After this period the debt becomes statute-barred.
Is it smart to pay collection agency or creditor?
Yes. It is smart to pay the creditor or debt collection agency who is currently chasing you for the debt. You will receive notice as to who you must pay in order to clear your debt.
References
CONC 7.3 Treatment of customers in default or arrears (including repossessions): lenders, owners and debt collectors
CONC 7.9 Contact with customers
Are you struggling with debt?
Affordable repayments
Reduce pressure from people you owe
Stop interest and charges from soaring
Get started