Scottish Power Debt Collectors – Should You Pay? 2022
For free and impartial money advice and guidance, visit MoneyHelper, to help you make the most of your money.
Debt collection is a huge industry nowadays. There are more debt collection agencies out there than ever, and while they don't necessarily have the best reputation.
Despite the necessity of settling our debts, many debt collection agencies employ fairly persistent tactics, sending lots of strongly-worded letters to grab your attention.
This may upset and worry you, but with a bit of planning, you can deal with them quickly and easily.
We take a look at how to deal with Scottish Power Debt Collectors and answer some frequently asked questions about them, as well as debt collection agencies in general.
It's not your fault. Complaints to the Financial Ombudsman have risen this year from 830 to 2,006, so it's safe to say that you're not alone.
Deal with your debt today and feel amazing tomorrow.
Beating Debt Collectors
There are several ways to deal with Scottish Power debt collectors and improve your finances.
Choosing the right way to tackle your debt could save you time and money, but the wrong one could cause even more harm.
It's always best to find out about all your options from a professional before you take action.
Fill out the 5 step form to get started.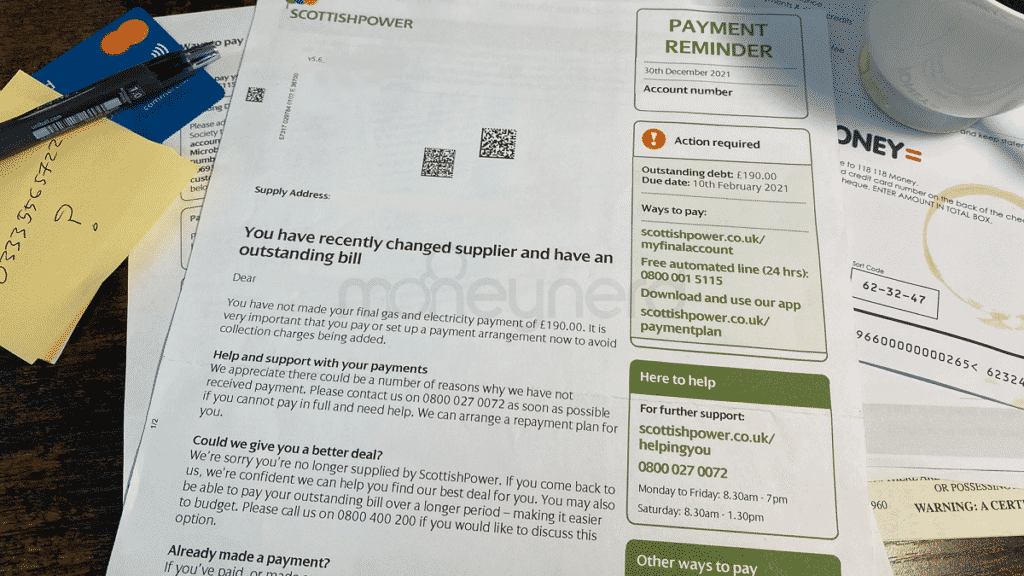 Scottish Power Debt Collectors – who are they?
Getting a letter from any company asking you for money, saying that you owe an amount that you may not realise you owe, is never nice. The first thing to do is to find out who the company who have been in contact is.
Scottish Power Debt Collectors is the debt collection arm of Scottish Power. Scottish Power is an energy company who are based in Glasgow, Scotland, and they serve the northern parts of the UK, as well as north Wales and the southern parts of Scotland.
Are you struggling with debt?
Affordable repayments
Reduce pressure from people you owe
Stop interest and charges from soaring
Get started
Are they legit?
Yes. With so many people out there looking to scam the vulnerable, it's important to make sure you know exactly who you are dealing with.
Often, people will pretend to be representing a major company like Scottish Power to scam you out of money for a debt you don't actually owe. It's good practice to make sure you are dealing with a legitimate and trustworthy company.
The best way of doing this is by heading over to the Companies House website. All legitimate companies in the UK will have a page on Companies House.
Scottish Power Debt Collectors themselves don't have their own page, but their parent company, Scottish Power, do. You can find that here.
Scottish Power Limited has the company number SC193794, and their registered office address is 320 St. Vincent Street, Glasgow, Scotland, G2 5AD. This means they are a legitimate company and you should take their letters seriously.
Do they have any other ways of contacting them?
One of the best and most useful steps toward dealing with Scottish Power Debt Collectors is to get in touch with them as soon as you can.
If you want to contact Scottish Power Debt Collectors by post, then you should address all your correspondence to their registered office address above. They do offer several other methods of contacting them on their official website.
You can call them up at 0800 027 0072 from Monday to Friday, 8:30am to 7pm and on Saturdays from 8:30am to 1pm. As well as calling them, Scottish Power Debt Collectors also offer an online chat service that you can access.
Feeling like Chandler?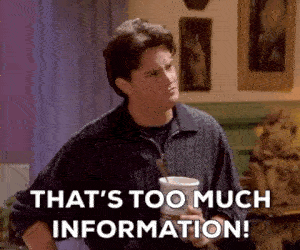 Is all this information starting to feel overwhelming? Don't panic! There's plenty of help available. You can get started below.
Do you owe Scottish Power Debt Collectors?
Getting in touch with them can answer many questions or queries that you might have about the debt they say you owe. You may not think that the debt is yours.
Unfortunately, debt collectors rarely send these letters out in error, so it is likely that you owe the amount they say you do.
There have been cases, however, of people receiving bills and debts from Scottish Power Debt Collectors that they didn't owe in the first place.
You may want them to prove the debt, which you can do with a 'Prove the Debt' letter. In one of our other articles, you can find some great templates for 'Prove the Debt' letters.
This is the best way to confirm the debt is yours. Simply follow the template and send it to their registered office address.
Next Steps
So there are the basics on Scottish Power Debt Collectors. We'll go into the next steps you should take when dealing with them:
Follow my 'prove it' guide with letter templates and get them to prove that you owe the money.
Be active
You should reach out to them as soon as you can about your debt. Stay on top of all their calls and letters, and you may even get a reduction in the debt you owe.
Gather information
From the moment you get the first letter or piece of correspondence from Scottish Power Debt Collection, you should start going through any previous pieces of correspondence you can find.
These should also have evidence of your debt on, and you should carefully cross-reference the amounts. If they have made any mistakes, you may not have to pay them.
Keep a diary
Carefully note down the dates and times of all the letters and phone calls that Scottish Power Debt Collectors make. If you can, it's worthwhile getting the names of everyone you speak to as well. This will serve you well later down the line if there is any confusion.
Don't ignore them
You may think that ignoring Scottish Power Debt Collectors will make them go away. Debt collectors don't give up so easily though.
They will keep on contacting you until they get some sort of response, so to avoid unnecessary letters and calls, make sure you respond to them.
FAQs
We answer some of the more commonly asked questions about Scottish Power Debt Collectors, and debt collectors in general.
Can Scottish Power Debt Collectors visit my home?
Yes. If you continue to ignore their attempts at contacting you, they may well end up sending a representative to your home. They will let you know when they will be visiting in a letter, however.
Should I pay them?
If you are certain that the debt is yours, and you have the funds available, you should pay them as quickly as you can. This will stop any further contact from Scottish Power Debt Collectors.
What if I can't pay them?
We all can suffer from financial difficulties from time to time. If you're
struggling
to settle the debt, make sure you reach out to them. Scottish Power Debt Collectors offer help themselves with their
Hardship Fund
. There are also some services and charities available to you. These include:
Can I complain about them?
Yes. If you think that Scottish Power Debt Collectors have behaved in a less-than-satisfactory manner, you should get in touch with them with the nature of your
complaint
. If they don't respond, then you can escalate the matter to the
Financial Ombudsman Service
.
Are you struggling with debt?
Affordable repayments
Reduce pressure from people you owe
Stop interest and charges from soaring
Get started