Robinson Way Debt Collectors – Do You Really Need to Pay?
For free and impartial money advice and guidance, visit MoneyHelper, to help you make the most of your money.
Robinson Way Debt Collectors are back on the streets, sending out threatening letters, calling our phones and knocking on doors.
You might be wondering what to do and how to deal with them. Well lucky for you, I was in a very similar situation. Read this simple guide to learn what to do if you are being told you owe money and you want to become debt-free!
It's not your fault. Complaints to the Financial Ombudsman have risen this year from 830 to 2,006, so it's safe to say that you're not alone.
Deal with your debt today and feel amazing tomorrow.
Don't worry, here's what to do!
You could get rid of Robinson Way by writing off some of your debt.
There's several debt solutions in the UK, choosing the right one can take years off your debt, but the wrong one can be expensive and drawn-out, and could negatively impact your credit file.
Fill out the 5 step form to get started.
Is Robinson Way a Real Company?
Yes, Robinson Way is a real debt collection agency that is regulated by the Financial Conduct Authority for matters governed by debt collection laws. They must adhere to all UK debt collection rules. If you have received a genuine letter from Robinson Way, you need to act and not ignore what they say.
Who Are Robinson Way Debt Collectors?
Robinson Way Limited is a debt collection agency and debt purchase business based in the UK. Sadly debt collectors recover unpaid debts for their clients, and they purchase debts owed to companies so they can chase those who owe the debt and keep the profits for themselves. They may offer you a repayment plan if you cannot afford to pay off the debt in full. They are now also known as Hoist Finance and were a founding member of the Credit Services Association.
Where Are Robinson Way Based?
Their head office is at Quays Reach, Carolina Way, Salford, M50 2ZY. If you want to send them a letter about the debt on your account, this is the address to use unless one of their workers has told you otherwise.
Have you received a letter from this debt collector? I'll buy it off you for £5
Who Do Robinson Way Collect For?
Robinson Way collect debt for Tesco, NatWest, eBay, PayPal and other well-known banks and finance companies.
These finance companies are governed by the Consumer Credit Act 1974 amended 2006 and must provide affordable credit to individuals. If they did not supply you with credit lawfully, you could claim a refund.
They might chase the debt for these businesses or buy the debt from them on the cheap so they can try and recover the money and make a big profit.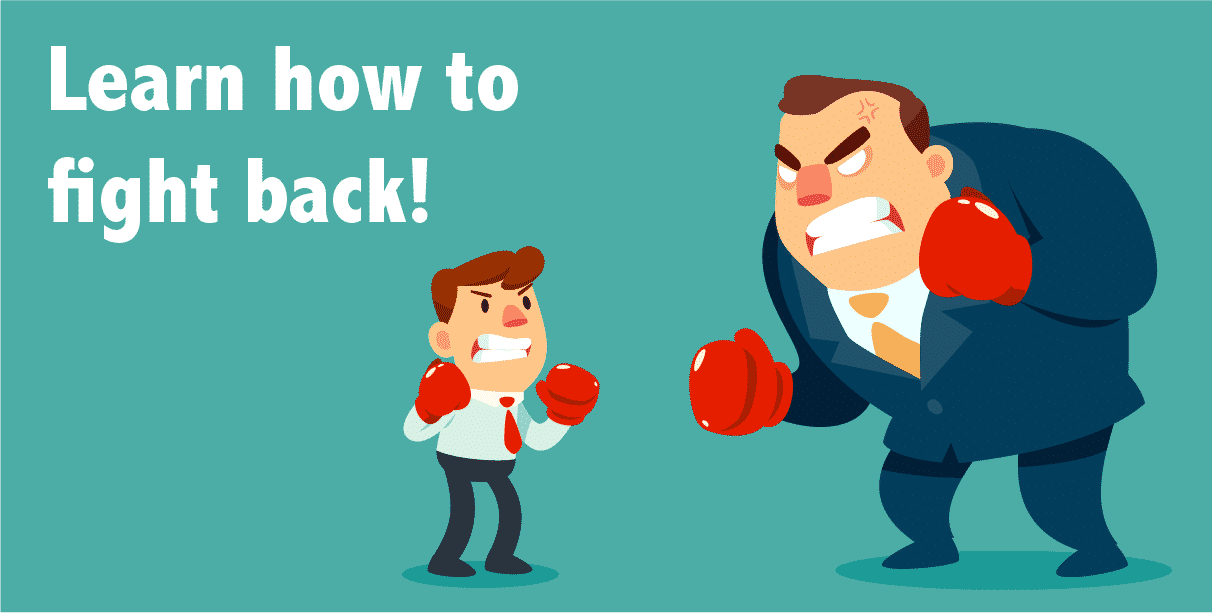 Why Did Robinson Way Limited Send Me a Debt Letter?
If Robinson Way Debt Collectors has sent you a letter, the chances are that they are requesting payment for a debt in your name or threatening legal action.
But how on Earth can you owe a company money you have never heard of? Well, if Robinson Way bought the debt you owe to a bank or loan company, then you now owe the money to them.
Don't get caught out and think it is a scam, you might really owe Robinson Way the money!
Can Robinson Way Take Me to Court?
Yes. If a debt collection group doesn't receive full payment for the debt, or fails to get you to agree on a repayment plan, they have the right to take you to court unless the debt is statute-barred.
If they prove to the judge that you owe them money, the judge will issue a County Court Judgement (CCJ) that request you pay. If you do not pay after a CCJ, Robinson Way Debt Collectors can then go back to court and ask the judge to permit the use of bailiffs.
It is best to avoid court action and there are lots of ways to do this. You can even avoid court action if you can't afford to pay. No matter how much debt you've accrued, there are always ways to resolve your issues and get back on track.
We reveal more later in this debt advice guide!
Feeling like Chandler?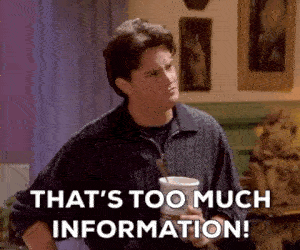 Is all this information starting to feel overwhelming? Don't panic! There's plenty of help available. You can get started below.
Check if you really owe the money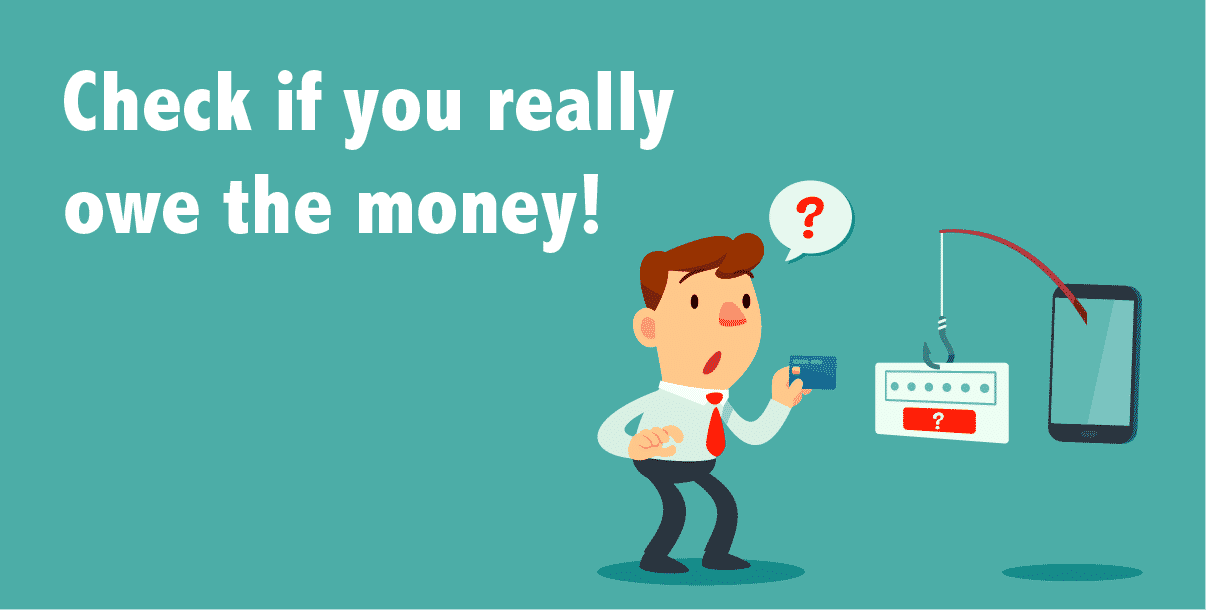 Has Robinson Way Limited made a Mistake?
There is still a chance that they could have made a mistake and that you don't owe Robinson Way. Sometimes the debt collection agency will send letters to addresses rather than people because that is the last known address of the real debtor. And thus, you received the letter instead of the person who really owes the money.
But you can fight back against these mistakes with a letter to prove you owe the debt, because Robinson Way might have the wrong contact details, and might be mistaking you for someone who lived there previously.
In fact, you should be asking for proof of the debt even if you know you owe the outstanding debt. This is because debt cannot be enforced without proof you owe the money. And even if they do eventually prove the debt, you can win some thinking time to plan how you're going to pay off your total debt. You have lots of options here, and I'll outline them below.
You can ask for proof easily by using our prove-it debt letter. Fill in your details but never sign this letter as your signature could be used to counterfeit evidence you owe the debt.
And keep a record of this letter just in case they ignore you and take legal action. You can show a judge that you requested proof and they ignored you, which could get you off the hook.
After you print and mail the letter, Robinson Way may respond by saying "we have tracked the debt to you" and offer you a deadline to respond. You can ignore this because they still need to show proof of the debt, which should be the original credit agreement signed by you. This is why you should not sign the letter as it will give them a copy of your signature, which they can use to recreate the original document.
What Laws Must Robinson Way Obey?
The Office for Fair Trading and the Financial Conduct Authority have published laws and legislation that every debt collector group in the UK must abide by.
If these companies do not keep to the rules, you can make a complaint to them. If the collection agency refuses to answer your complaint or does not give a response you find acceptable, you can then complain to the Financial Ombudsman Service (FOS).
Here are some for the laws Robinson Way Debt Collectors must stick to:
Treat you with fairness and understanding
Be clear about what they are saying and offer explanations when you do not understand
Point you to free debt help resources and charities when needed
Consider your situation when offering repayment plans
Respect your contact preferences (method, times, days etc.)
That's what they should be doing, but what are the typical behaviours that you should be complaining about?
When Can I Complain About Robinson Way?
You might be wondering when you can contact their complaints department. Read on to uncover the four things that Robinson Way could do that might win you compensation!
Aggression
Aggressive behaviours are rife within debt collection companies. Their workers will talk at you without empathy and try to force you to make a payment. The reason for this is because the call centre staff in many debt collection businesses are given monetary incentives.
The staff could earn bonuses if they get so many debtors to agree to a repayment plan each month, and they may even receive a commission if they secure a full debt payment. With money on the line, they can easily become more forceful.
Harassment
Harassment is another common complaint among people being chased for debts in the UK. One of the most problematic behaviours is frequent calling. Some people receive a call from a debt collector every hour, which causes all sorts of mental health problems like anxiety.
Modern collection tactics incorporate automated calling into their efforts. This is when a computer will make a call to your phone at set times to keep on the pressure and get you to give in.
But all of this is a criminal offence and should be punished!
Privacy Breaches
If you have a debt, you are the only person that the debt collection company can speak to about it. Some companies may call house phones or work numbers to speak to you. However, if they divulge that they are calling about debt to someone else who picks up, they have broken serious privacy laws.
These instances should be reported to the Ombudsman immediately. Robinson Way could be hit with a heavy fine and you could be due compensation!
Lies and Empty Threats
Another big issue to watch out for is lying and making empty threats. Robinson Way Debt Collectors cannot lie to you and say they have the right to do things they do not.
The best example is saying they can come to your home and take your car or personal items. Only a registered bailiff can do this, and they cannot be used until after court action has taken place (you will be notified if they are taking you to court).
When a bailiff comes to your door, it can be an extremely intimidating experience. They will almost certainly add collection fees for each visit they make to your home.
How can I complain about Robinson Way?
You can complain about Robinson Way through their parent company Hoist Finance through their complaints process. If after this process you're still dissatisfied, the credit services association will deal with complaints in relation to the CSA code of practice for debt collection agencies.
How Can I Pay Robinson Way Limited?
Not surprisingly, they've made making a payment from your account very easy. You can pay in a number of ways. The best thing to do is to visit their website. They give you two options here:
Make an instant payment – this will be using a debit or credit card
Set up an account repayment plan – this is a recurring payment from your bank account, for example, weekly or monthly which will have you paying down the debt over time
There is also an option to log in to your account and see the status and balance of your debt. You will need your reference number/file number to do this, which is usually found on any letters they sent you.
Why Is Hoist Finance UK Taking Robinson Way Payments?
If you have been making a regular payment from your bank account, you might be surprised to see that your bank statements show the payment is now going to a company called Hoist Finance – a debt restructuring partner – instead of Robinson Way. Don't be alarmed, this is now the same company. The terms of your repayments with Robinson Way will remain the same when paying Hoist instead.
What Other Ways Can I Pay My Robinson Way Debts?
It might feel convenient to agree on a repayment schedule directly with Robinson Way. But there are many ways to get out of debt, such as:
Debt Management Plan
Debt Relief Order
Individual Voluntary Agreement
Trust Deed
Settlement Offer
Bankruptcy
The right option to choose will depend on your personal circumstances and if you have other debts. Some of the solutions above are provided through an insolvency practitioner and debt management businesses for collection fees.
However, the solutions can save you thousands of pounds and even paying the fees will make paying off your debt cheaper.
For example, an IVA is for people who have more than one debt and owe a significant amount of money that they cannot get on top of. It consolidates all your debt repayments into one payment for six years. After six years is up, all unpaid debts are wiped. People who choose this option can wipe thousands of pounds off their debt and never have to pay it back.
For a full breakdown of the best ways to escape your debt, take a look at our easy-to-read debt solutions page!
This page links to all the popular debt solutions with complete explanations and no confusing jargon.
Get First-Class Debt Advice (FREE!)
Make a phone call to one of the many exceptional charities offering free debt advice to UK residents. They can discuss your debts confidentially and without judgement to find a personalised solution that saves you money.
Debt advice can also come in useful if you want to send proof of the debt letter, work out if your debts are legally too old to be collected, or for support making a complaint to the FOS.
The best of the best are:
National Debtline
StepChange UK
Christians Against Poverty
Citizens Advice
Am I Able to Write Off My Robinson Way Debt?
An IVA is one of the best ways to write off a lot of your debt. There are some other options.
A Debt Relief Order is for people on a low income and it stops all debt collection agencies for contacting them for a full year. If their finances do not improve during this time, they can wipe all the debt.
You might be able to wipe off 10-20% of the debt by making a settlement offer to pay off what you can.
But the golden nugget of writing off debt is using the statute barred law. Essentially, it is a law that says some debts are too old to be collected. You don't technically write off the debt, but Robinson Way will not be allowed to take you to court, thus, not able to recover the money.
Robinson Way will never voluntarily wipe the debt as they can make a big profit on getting you to pay.
Contact Robinson Way Limited
Company Name: Robinson Way Limited
Other Names: Robinson Way & Co, Hoist Finance UK
Address:
Robinson Way Limited
Carolina Way
Quays Reach
Salford
Manchester
M50 2ZY
Phone Number: 0800 121 6902 (phone calls are free)
Website: www.robway.co.uk
Email: [email protected]
Monday – Friday: 8:00 am – 8:30 pm
Saturday: 9:00 am – 4:00 pm
Robinson Way FAQs
Who owns Robinson Way Debt Collectors?
Robinson Way Limited is owned by Hoist Finance AB, a pan-European financial group. This is why you may see their name on your bank account statements when collecting payments.
Are Robinson Way Limited financially regulated?
Robinson Way Limited is an appointed representative of Hoist Finance UK Limited which is authorised and regulated by the Financial Conduct Authority for matters relating to debt recovery under registration account number 752280. This parent company is licensed and regulated by the Swedish Financial Supervisory Authority.
Does Robinson Way Debt Collectors buy debt?
Yes, Robinson Way will purchase debt from businesses that do not want to dedicate the time, money and resources into recovering the money.
What happens if you ignore debt collectors?
If you ignore debt collectors, they can take you to the county court and ask a judge to issue a CCJ which legally states you must pay the debt or make arrangements to pay over time.
What happens if I ignore a County Court Judgement (CCJ)?
If Robinson Way win the court duel and you are told to pay through a CCJ, you should make immediate arrangements to pay. If you ignore the court request, Robinson Way can take further action by using bailiffs. These people will come to your home and take items to be auctioned and pay off the debt.
Are Robinson Way Debt Collectors the same as bailiffs?
No. Robinson Way are not bailiffs, but they may employ them if you refuse to pay after a CCJ has told you that you must pay the debt.
Can Robinson Way Debt Collectors force entry?
No. Robinson Way are not bailiffs, they do not have the right to be on your property whatsoever. You can ask them to leave and if they do not you can phone the police for trespassing. They absolutely cannot force entry into your property.
How do you get rid of Robinson Way?
To get rid of Robinson Way you can pay if appropriate either in lump sum or payment plans or if not you can enter into insolvency.
Are Robinson Way debts ever written off?
The Limitations Act 1980 prevents Robinson Way Debt Collectors from chasing debts that are classified as statute-barred. This is most debts that are at least six years old and have never been issued with a CCJ.
What is the best way to contact Robinson Way?
You can call Robinson Way on 0800 121 6902 or write to them at their registered office: Carolina Way, Salford, Manchester, M50 2ZY. Alternatively, you can send a message using the online chat feature on the Hoist website.
Are you struggling with debt?
Affordable repayments
Reduce pressure from people you owe
Stop interest and charges from soaring
Get started
References
CONC 7.3 Treatment of customers in default or arrears (including repossessions): lenders, owners and debt collectors