UKSL Debt (UK Search Limited) Should You Pay? 2022 Guide
For free and impartial money advice and guidance, visit MoneyHelper, to help you make the most of your money.
As the country deals with a period of uncertainty, many people may find themselves at the receiving end of a letter from a debt collector.
While this may seem a bit scary on the surface, it happens to more people than you might realise.
StepChange, a charity who offer free debt advice, claim that 1 in 5 adults in the UK have some sort of debt issue. If you've received a letter from UKSL debt and you don't know what your next steps should be, we might be able to help.
Read on for some top tips with dealing with UKSL debt and how you might even be able to beat them at their own game.
It's not your fault. Complaints to the Financial Ombudsman have risen this year from 830 to 2,006, so it's safe to say that you're not alone.
Deal with your debt today and feel amazing tomorrow.
Don't worry, here's what to do!
You could get rid of USKL Debt Collectors by writing off some of your debt.
There are several debt solutions in the UK, choosing the right one can take years off your debt, but the wrong one can be expensive and drawn-out.
Fill out the 5 step form to get started.
UKSL debt – know who you're dealing with
Knowing who you're dealing with is really important. All of us have received spam emails and post at some point.
More often than not, it is people looking to scam you out of money that you don't owe. Getting a letter from a company like UKSL debt can make you wonder if they are out to scam you.
It's good practice to be wary, and make sure you gather some facts about them before dealing with them.
Who is UKSL debt?
UKSL debt, or UK Search Limited, is 'a niche debt collection agency' according to their website.
In addition, they also offer tracing services. UKSL debt will have gotten in touch with you if you have fallen behind on any payments from a company you might have an account with.
They are based in Chesterfield, Derby, and they claim that their directors have over 100 years' experience in debt collection.
Are you struggling with debt?
Affordable repayments
Reduce pressure from people you owe
Stop interest and charges from soaring
Get started
Are they a real company?
Yes, UKSL debt is indeed a legitimate company. They have a page on the Companies House website, which confirms them as a genuine company.
The first step you should take in dealing with UKSL debt is to consider whether they are a genuine and trustworthy company.
With thousands of people losing out to fake companies every year, making sure that any company sending you a letter asking for money is legitimate should be your first point of call.
They have a company number of 05321310, and their registered office address is Unit 4 Gander Lane, Barlborough, Chesterfield, Derbyshire, England, S43 4PZ. This means that you should take their correspondence seriously.
Why are they getting in touch?
Debt collection agencies collect unpaid amounts on behalf of companies who no longer have the resources to follow up on these accounts.
Some debt collection agencies will have a primary focus on just one area of industry, but most of them offer their services to a variety of different companies and industries.
From some research online, it seems as if UKSL debt offer their services primarily to utility companies such as Southern Water, Affinity Water and Tonik Energy.
So if you have accounts with any of these, and you haven't been keeping up to date with your payments, it's likely that UKSL debt will have gotten in touch.
Dealing with UKSL Debt – next steps
Now we have some basic information about UKSL debt, we can delve into the next steps in dealing with them. With a bit of forward-planning and a cool head, you could be able to beat them at their own game as well.
Check your letters
Carefully read the letter from UKSL debt, and check who they are collecting the amount on behalf of.
Then go through your own correspondence and cross-reference the sums on each letter. If they have made mistakes with the sums they say you owe, you may not have to pay them.
Prove the debt
If you don't believe that the amount UKSL debt is contacting you about is yours to pay, you can get them to prove the debt by sending a 'Prove the Debt' letter. UKSL debt will be obliged to reply in writing with precise proof of the debt they claim you owe.
Follow my 'prove it' guide with letter templates and get them to prove that you owe the money.
Statute-barred debts
Sometimes, the creditor that UKSL debt will be representing will take too long to recover a debt. When this happens, the debt becomes statute-barred.
This means that it can no longer be recovered by UKSL debt, and the debt is effectively written off despite technically still existing.
There is a limitation period for this to take place – in the UK it is usually 6 years. Make sure you check the dates regarding your debt, as if it is 6 years or older, you might not have to pay.
Keeping a diary
Another way of moving towards beating UKSL debt at their own game is to take careful note of all the letters and phone calls that they make.
Put down the times and dates of all instances of contact they make, and if you can, note down the names of anyone you speak with.
If problems arise later on, you'll have plenty of information to hand that will prove you had been active in your dealings with them.
Feeling like Chandler?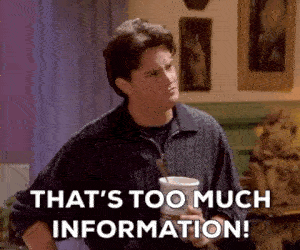 Is all this information starting to feel overwhelming? Don't panic! There's plenty of help available. You can get started below.
What If You Can't Afford The Debt?
If you don't feel like you can afford to pay the debt to UKSL, and you've taken all the above steps, then it's best to seek out some professional advice. There are charities available like StepChange that can listen to your specific circumstance and work out what might be best for you.

Don't panic, there are lots of ways to ease the pressure and bring your debts under control. There are several debt solutions available in the UK that StepChange or another debt management company could help you set up. These can really ease the pressure from debt collectors. For example, an IVA actually stops debt collectors from contacting you during its duration!
FAQs
So that's a guide as to what to do if UKSL debt have contacted you. Below, we answer some of the more commonly-asked questions about UKSL debt, and debt collectors in general.
Can UKSL debt visit my home?
Yes. If you repeatedly ignore their letters and calls, they could end up sending a representative to your home. UKSL debt will have to warn you in writing before this happens, however.
Are they the same as bailiffs?
No. The legal powers that UKSL debt has are no different from the ones that the original creditor has. This means that they can contact you repeatedly, but they cannot enter your property or take anything from it.
Do I have to Pay them?
Yes. If you are certain that the debt is yours, and you have the necessary funds to settle the amount in full, then you should pay them as soon as you can. This will immediately stop them from sending any further letters or making any more phone calls to your home.
What if I can't pay them?
If you don't have the necessary funds available to settle the debt in full, you should get in contact with UKSL debt as soon as possible. They may agree to a debt repayment scheme, where you pay off the amount in monthly instalments. If you're continuing to struggle financially, you can reach out to one of the following services for advice:
What do debt collection agencies do?
Debt collection agencies either collect debts on behalf of consumer companies or they purchase debts in bulk and try to collect them for themselves. They will send letters, make phone calls and home visits and even take you to court in order to recover a debt.
Who called me 01246488932?
The company that called you from 01246488932 is UKSL or UK Search Limited, a debt collection company looking to recover debt on behalf of multiple consumer companies.
Can I complain about UKSL Debt?
Yes. If you have reason to believe that they have behaved in an unprofessional manner, you should get in touch with them, detailing the nature of your complaint.
If they do not respond, you should escalate the matter to the Financial Ombudsman Service.
Are you struggling with debt?
Affordable repayments
Reduce pressure from people you owe
Stop interest and charges from soaring
Get started