You Can Avoid Paying Allpay Debt Collectors!
Are Allpay Debt Collectors harassing you about unpaid debt? Have you accumulated debt but are unable to repay it? Are the debt collectors requesting you make payment to debt, you don't believe you owe? Are they going as far as to say they will take you to court? If these questions sound familiar, or you have similar concerns, read on as you might not be required to pay them back.
It's not your fault. Complaints to the Financial Ombudsman have risen this year from 830 to 2,006, so it's safe to say that you're not alone.
Deal with your debt today and feel amazing tomorrow.
Who are AllPay Debt Collectors?
AllPay is not your usual debt collection agency, they are dedicated to making sure that businesses get paid. Whether this is payments via credit cards or debit cards or perhaps direct debits. Not only do they deal with regular payments, but they also deal with those customers that also need to pay backdated debt too. These can all be dealt with via their swipecard and will then be connected to any of the debt that they have on their account. They do not necessarily chase debt, however, they can help to make sure that you get paid.
Don't worry, here's what to do!
You could get rid of debt collectors by writing off your debt. I've put together a 4 question debt calculator which will tell you if you're eligible:
Are AllPay Debt Collectors Legit?
It seems that AllPay are connected to a wide range of bodies and are registered too. They are ISOQAR registered and fully PCI and DSS compliant too. Whilst they are part of many bodies, it is important to remember that if you are being chased for payments from this company, that you may want to wait to pay your debt back, as this may be in your best interests.
What does AllPay Debt Collectors Do?
AllPay do not buy debt, they are a payment facility which allows companies to receive payments from their customers. Whilst they do not manage or chase debt, if a debtor makes a payment on their account, then AllPay will manage this payment and ensure it is allocated against their account and what is owed. They have a dedicated website that means that you can receive payments as well as a number of other methods of receiving payments too.
What is the AllPay Debt Collection Process?
There are a variety of ways that AllPay allow debtors or those on a payment plan to make payments. These can be made via the website, using the secure payment portal, over the phone, by talking to some of the dedicated team members, payments can also be made via the app that has been set up by them and by SMS text message too. Payments can also be made via direct debit and even at PayPoints too
Find your best debt solution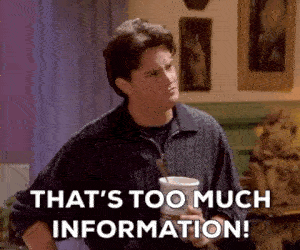 Is all this information starting to feel overwhelming? Don't panic! I've put together a 4 question debt calculator so you can quickly and easily find the best solution for you. Answer the four questions now.
Why are Allpay Debt Collectors contacting you?
Debt collection is big business. There are thousands of people who are suffering at the hands of debt problems. There are various different forms of debt collectors. There are independent businesses, debt collectors who work together with the creditor to try and get the money, and you may even find sole traders who operate as debt collectors.
The debt collectors may operate in different forms, but the business model remains the same throughout. Debt collectors will buy debt from other companies, such as energy companies, banks and credit card companies. They pay a much smaller amount for the debt than the face value, sometimes even as little as 20%. They then start to make profit when you pay back the debt and they have covered the initial cost. This is why they can be so persistent in getting the money, as if they don't, it means they are losing money on their purchase. Unfortunately, the consequence of this is that they often use poor practices to get their money, including bullying and harassment in some cases.
Establish if you owe the money
Is this your debt, do you owe the money they are chasing you about? This is what you need to establish before you start paying, especially if you don't recognise it. If you recognise the debt, but it looks higher than you remember, it could be a result of additional fees and interest. This means it could end up being significantly higher than you remember.
You can get confirmation by writing to Allpay Debt Collectors and request a copy of the original credit agreement. If they say they can't provide you with this, or they just refuse to do so, you will not be under any obligation to pay the debt.
Do you really need to pay the debt?
If the debt is yours, you are liable for it, and the best course of action is to pay up, if you can afford to do so. If paying the debt will cause you issues with paying your other bills, such as rent or mortgage, you should contact Allpay Debt Collectors and make arrangements to pay back the debt. You may even be able to clear off the debt by making a partial repayment towards the debt.
Are debt collectors affecting your life?
Debt collectors will use all kinds of tactics to try and get you to pay back the money you owe, and some of these may not exactly be in line with the law. These tactics could include pressurising you into paying, and even bullying. Empty threats are also common.
If you are being hassled by Allpay Debt Collectors about an outstanding debt, and you do not have the funds to pay it back, it could be devastating to your quality of life. You may feel extremely distressed about your situation, and the constant contact probably doesn't help. Unfortunately, debt issues are extremely common and the effects it has are also devastating. The debt support trust, stated that as many as 50% of those who suffer from debt problems, will go as far as to consider suicide. This is why the government were called upon to step in and try to deal with the situation, which is exactly what they did, and thankfully, it may a bit of difference to the industry and the treatment of debtors.
Allpay Debt Collectors and the legislation
To ensure borrowers were offered greater protection and debt collection agencies where not able to operate in any unfair way, The Office for Fair Trading (OFT, 2012) decided to put guidelines in place. According to these new guidelines, Allpay Debt Collectors have a a responsibility to:
Refrain from using any aggressive or unfair practices when dealing with debtors. They must always treat debtors fairly.
Ensure concise and clear information, with complete transparency at all times. They must not mislead debtors in any way.
Show consideration to debtors who may be experiencing difficulties in managing their finances.
Take the cases individually with the circumstances of debtors' in mind.
If Allpday Debt Collectors have are trying to intimidate you about the debt you owe or they are generally just treating you unfairly, you can report them to the Office for Fair Trading. They may decide to remove their license.
If you want to make a complaint about Allpday Debt Collectors you can do this by using this online complaint form.
Allpday Debt Collectors have a responsibility to tell you the truth about who they are and anything to do with your debt. If they are failing to comply, they will be breaching the legislation, and you can report them for this behaviour.
Allpday Debt Collectors – the key facts
It can be difficult to understand debt collectors like Allpday Debt Collectors and how they operate, especially if you have never had the displeasure of dealing with debt collectors before. These are some key facts you should be aware of.
They lose money if you don't pay
Your debt might seem like a drop in the ocean and you might be wondering why they are even trying to get the debt from you, especially if it is only a few hundred pounds. However, if you multiply this by thousands of borrowers not paying their debt, it can add up to a substantial cost. As debt collectors like Allpday Debt Collectors buy the debt from the creditor, they lose money if you don't pay. As they buy debt in bulk, they can end up with a substantial loss if few of the debtors pay the debt.
This will give you a clearer understanding of why they contact you so frequently to try and get the debt payments from you. However, regardless of how desperate they are to get the debt paid, it does not give them the right to abuse you. If they do this or even just call you an excessive amount, you have the right to make a complaint.
They will keep trying
As we have discussed, Allpday Debt Collectors lose money if you don't pay and one thing you can be certain of is that they won't stop contacting you. If you keep ignoring their calls and letters, they will send them up to a point, and then they may take more serious action. Debt collectors obviously want payment, but they know this is not always possible. It is feasible to contact the debt collector and give them a date in the future for making payments. You should always speak to them about the debt.
Allpday Debt Collectors do not have a right to call you excessively, and if they do this, they are breaching the OFT guidelines. If they are doing this, you can make a complaint through the Financial Ombudsman. You should never let debt collectors abuse you in any way.
You can reach the Financial Ombudsman by phone on 0800 023 4567 or 0300 123 9123
Typical behaviour
There is often a no-nonsense approach from debt collection agents when they are trying to get payment from you. They want to come off the call either with payment or a repayment plan set up. The typical behaviour you can expect from debt collectors is for them to start the conversation politely and friendly, as they try to soften you up. When you let them know you are unable to repay the debt or you want to defer the payment, you may find that the attitude towards you suddenly changes. It could be a subtle change, such as dropping the friendly demeanour, but it may be worse and become quite aggressive and abusive. The reason they employ this tactic is that they hope you will feel humiliated and just pay the debt, whether or not you can afford it.
It is always better to know what to expect when it comes to dealing with debt collectors like Allpday Debt Collectors. You need to stand strong, and not let them treat you in an abusive manner. If you feel that they are being unfair towards you, you can report them to the OFT via this online complaint form.
Discussing the debt with other
Some debt collectors believe that they have the right to speak to others about your debt, if you refuse to respond to them. It is not so bad if it's a family member, although this is still not permitted, but even worse if they talk to your colleague about your financial troubles. Not only does this breach the OFT guidelines, it also breaches privacy laws.
You should not just ignore this behaviour, you should report it to the Financial Ombudsman on 0800 023 4567 or 0300 123 9123
Allpday Debt Collectors are not bailiffs
Some debt collectors know that they seem more powerful if the pretend to be a bailiff, and they will often say this to try and get you to pay the debt. Debt collectors are not the same as bailiffs, they don't have the same legal powers. Some debt collectors will even go as far as to say that they have plans to visit your property or even to prosecute you. These are not true, and you should not take the threats seriously.
As they don't have the right to visit your premises, you should inform them that they should not turn up or you will report them for breaching the regulations.
Getting out of debt
It is vital that you sort out your debt problems, and get out of debt as soon as possible. If you are contacted by Allpday Debt Collectors, do not be tempted to just ignore them. Make sure you speak to them and come to a suitable arrangement to repay the debt. Everything is solvable, but you need to deal with it before it escalates and becomes a major problem. If you sort out your debt issues, you will have peace of mind and won't need to worry about anyone turning up at your home.
How to get help
If your debt problems are quite severe, the only way to deal with them may be to get some professional debt help. There are the options of using organisations who provide the debt advice free of charges and commercial companies that charge for their services. Of course, the free services should be your first port of call.
These are some the organisations that can offer free debt advice, and will help you get back control of your finances.
Citizens Advice Bureau (CAB)a popular organisation that is known for providing debt advice from experienced and highly skilled experts. In addition, they can also assist with other difficulties you may be experiencing.
Christians Against Poverty (CAP) offer debt advice to debtors and help them to get debt-free.
StepChange provides free online debt advice and help people take control of their financial situation.
How to write off some debt
There is one way to write off some of the debt you have and that is by entering into an Individual Voluntary Arrangement (IVA). With this formal agreement, you would combine all your debts into a single affordable monthly payment. Any remaining debt after around five years has passed, would be written off. This is a favourable option if you have debt with a number of lenders, as it saves you having to deal with multiple debt collectors.
Find a local licenced IVA insolvency practitioner here.
An IVA is not the only option, there are plenty of others worth consideration. You can take out a consolidation loan, for instance, or sign up to another debt management programme. You should seek professional advice if you are not quite sure of the right option to suit your situation.
Conclusion
Debt collection agencies don't always act in a lawful way, regardless of the changes to the regulations and the warnings from other organisations. In many cases, the behaviour of debt collectors has led debtors to feelings of humiliation, worry, distress and even depression. You should always attempt to pay back your debts, but this should be done in a way that suits your situation. If you feel that the debt collection company is not treating you in a right and proper way, you can make a complaint to the Financial Ombudsman. If the debt collection company has a history of treating debtors unfairly, they may end up losing their license.
Summary
Not your typical debt collection agency, All Pay is a payment management company. They take payments from customers and ensure that they are assigned against debt that is owed on an account. You can pay via direct debit and cards, as well as even paying a text message or at Pay Point, this makes the entire process that little bit easier to work through and hopefully come to a resolution at the end.
References
CONC 7.3 Treatment of customers in default or arrears (including repossessions): lenders, owners and debt collectors