Barclaycard Debt Collection Agency – Should You Pay?
For free and impartial money advice and guidance, visit MoneyHelper, to help you make the most of your money.
Having debt is a part of life for many people. It's totally fine to owe money, provided you can make your repayments.
However, when times are tough, you might find that things get out of control when it comes to money. If you find yourself in debt to Barclaycard, for example, you might end up on the receiving end of a debt collection letter.
To help you out, we take a look at the Barclaycard debt collection agencies you might encounter, and what to do if they write to you.
It's not your fault. Complaints to the Financial Ombudsman have risen this year from 830 to 2,006, so it's safe to say that you're not alone.
Deal with your debt today and feel amazing tomorrow.
Don't worry, here's what to do!
You could get rid of Barclaycard by writing off some of your debt.
There's several debt solutions in the UK, choosing the right one can take years off your debt, but the wrong one can be expensive and drawn-out.
Fill out the 5 step form to get started.
What happens if I have debt with Barclaycard?
When it comes to FAQs about Barclaycard debt, this is one of the top questions asked. So much so that Barclaycard have a page dedicated to answering it. Here, they outline some of the steps you can take, as well as the consequences of not acting fast enough.
Firstly, they recommend that you get in touch with Barclaycard to discuss the debt. They might be able to help you come up with a solution that works for both parties.
However, if you don't get in touch with them or make a payment, there are several consequences. Your credit rating will likely be negatively impacted, and you'll continue to amass fees and charges. They will also refer your debt to a debt collection agency or debt purchaser. In such cases, the full balance on your account might be immediately due.
Clearly, having a debt with Barclaycard is no small matter. However, as we'll see, there are options for dealing with the situation.
Are you struggling with debt?
Affordable repayments
Reduce pressure from people you owe
Stop interest and charges from soaring
Get started
Which debt collection agencies do Barclays use?
There are a lot of companies associated with Barclays; although you can rest assured that they're legitimate. To start with, the banks itself is authorised by the Prudential Regulation Authority and is also regulated by the Financial Conduct Authority, as well as the Prudential Regulation Authority. They have a Financial Services Register number of 759676.
Sometimes, Barclays will use specialist debt collection agencies to recover debts.
For example, Central Debt Collection Services deal with personal and business loans that are in arrears, as well as Barclaycard debt. There is also Barclays Debt Recovery, which deals with a variety of other debts. So, if you have Barclaycard debt, there's a good chance that you'll head from a company like Central Debt Collection Services about it. This company is often the preferred choice when it comes to a Barclaycard debt collection agency.
Have you received a letter from this debt collector? I'll buy it off you for £5
Can they visit my home?
In some circumstances, debt collection agencies will try and visit your home. Often, they either need to ask permission to do so or give you adequate notice that they're going to. However, even if they turn up on your doorstep, they have no real powers at this point.
Debt collection agencies like those used for Barclaycard debt collection aren't bailiffs. As such, they don't have any court-appointed powers. All they can do is continue to ask you to pay what you owe. You don't have to let them in, and they can't take your possessions.
If you are visited by someone like Central Debt Collection Services, you can ask them to leave. They cannot threaten or harass you, and you can report them if they do.
Feeling like Chandler?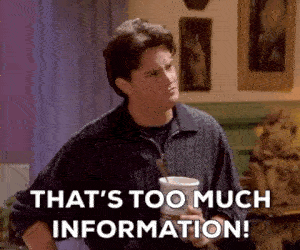 Is all this information starting to feel overwhelming? Don't panic! There's plenty of help available. You can get started below.
What are my rights when dealing with debt collection agencies?
If you're dealing with a Barclaycard debt collection agency, you have certain rights that are protected. It's worthwhile knowing these so that you're not taken advantage of. Your rights mean that debt collectors cannot:
Speak to anyone else about your debt without your permission
Add an extra interest or charges that are excessive
Physically or verbally threaten, harass or abuse you
Pretend to have any special legal powers
Mislead you into paying them or getting in touch with them
If you feel that the company has done any of these, you can make a formal complaint. If this complaint isn't dealt with, you can contact the FCA or Financial Ombudsman Service.
Can I write off my Barclaycard debt?
In some cases, it might be possible to write off your debt. There are a couple of ways you can go about this:
Follow my 'prove it' guide with letter templates and get them to prove that you owe the money.
Check if it's statute-barred
In some cases your debt might be statute-barred, essentially meaning it can't be legally enforced. Basically, if the debt is more than six years old and you haven't paid or had contact about it in that time, it might have expired.
Use an IVA
An individual voluntary arrangement (IVA) helps you reduce some of your debt. However, you have to owe a lot of money to be eligible. If you have debts greater than £15,000 owed to three or more creditors, you might be eligible for an IVA. This would see you pay off small amounts each month for 5-6 years, with the remainder being written off.
You could also approach Barclaycard directly to discuss writing off your debt. Although it's unlikely, in some extreme circumstances, they may consider writing off some of what you owe.
Where can I get help with my debt?
Thankfully, there are several ways that you can seek help for your Barclaycard debt. As mentioned, your first port of call should be Barclaycard themselves. They may be able to come up with an arrangement that saves you accumulating any more debt. There are also funding options, as well as debt charities and advice:
Debt payment options
You might be able to secure a debt consolidation loan to help you repay what you owe. Essentially, this is one loan with a lower interest rate that you use to pay back your creditors. From here, you can make a smaller monthly repayment. A debt management plan is antother popular way to approach your debts and could also help.
Debt charities and advice
There are several places you can turn to get help and advice about your debts. A good place to start is with StepChange. This debt charity helps you examine your situation and come up with a plan. Similarly, National Debtline offers free advice. Finally, you can check out Citizens Advice on the phone or in-person if you want to speak with someone.
FAQs
Does Barclays settle debt?
Yes. Barclays does settle credit card debts regularly but it must be noted that settling a debt will be marked on your credit score as an inability to pay in full.
What if I can't pay my Barclaycard?
If you cannot pay your barclaycard bill then you should definitely contact them to let them know. You may be able to settle, get a payment holiday or come to some other arrangement.
What happens if I leave UK with debt?
If you leave UK with debt your interest and payments will continue to get worse and with international debt collectors you may not be able to escape it.
Are you struggling with debt?
Affordable repayments
Reduce pressure from people you owe
Stop interest and charges from soaring
Get started