Can Debt Collection Agencies Take You to Court? 2022 UK Laws
For free and impartial money advice and guidance, visit MoneyHelper, to help you make the most of your money.
If you've landed yourself in debt then there's a chance you may be being contacted by a debt collector or a debt collection agency.
These agencies are normally hired by your original creditor to extract payment from you for your owed debt. In order to get you to pay up, debt collection agencies will employ all sorts of tactics.
One of these tactics can be threatening you with court action. While it's true that debt collection agencies do have the power to do this, it's important to note that they have to follow strict procedures to actually take you to court.
That's why it's essential to know your rights if you're in this situation.
Remember that the decision to make use of court action is not made by your debt collectors, it's made by your creditor (or creditors).
Don't worry, here's what to do!
There are several debt solutions in the UK that can be used to improve your finances. Choosing the right way to tackle your debt could save you time and money, but the wrong one could cause even more harm.
It's always best to find out about all your options from a professional before you take action.

Fill out the 5 step form to get started.
Why Would a Debt Collection Agency Take Me to Court?
A debt collection agency works on behalf of your creditors to extract payment from you for your debts. If you have been unable to procure the money required to pay off your debts or have failed to produce a payment plan that your creditor is happy with, he or she may decide to sue you. The debt collection agency would be working on their behalf to bring you to court.
It's important for you to understand that your creditor or a debt collection agency cannot immediately be taking you to court. They need to have a fair reason for it first.
Not only that, but they also have to warn you in advance in the form of a warning letter and give you a chance to amend your ways.
The type of warning letter you receive can be from either your creditor or the debt collectors. It can vary depending on the type of debt you have but the most common form of it is a Default Notice.
Are you struggling with debt?
Affordable repayments
Reduce pressure from people you owe
Stop interest and charges from soaring
Get started
What is a Default Notice?
A default notice is usually what you will receive if you have not made a payment towards your credit card debt or towards a personal loan.
If you have received a default notice, this means that your creditor or the collection agency they have hired have begun the process of defaulting or cancelling your account.
You get about two weeks after you receive the default notice to get your payments in order and amend your situation. If you are unable to do this then your account will most likely be cancelled.
It's very important that when you receive a default notice that you address it as soon as possible. If your account gets defaulted, it will stay in your credit file for six years.
As you can probably imagine, this will impact your credit score very negatively and you will have a lot of trouble securing any kind of credit for the next six years.
If you lack the money to pay off your debts properly, then it's a good idea to contact your creditor and explain your situation to them.
Try to be as sincere and transparent as possible so that they give you some leeway so you can get your financial affairs in order.
Note that if you do not resolve the issues regarding the payment of your debt following your default notice, then your creditor or the debt collection agency has the right to issue a claim form.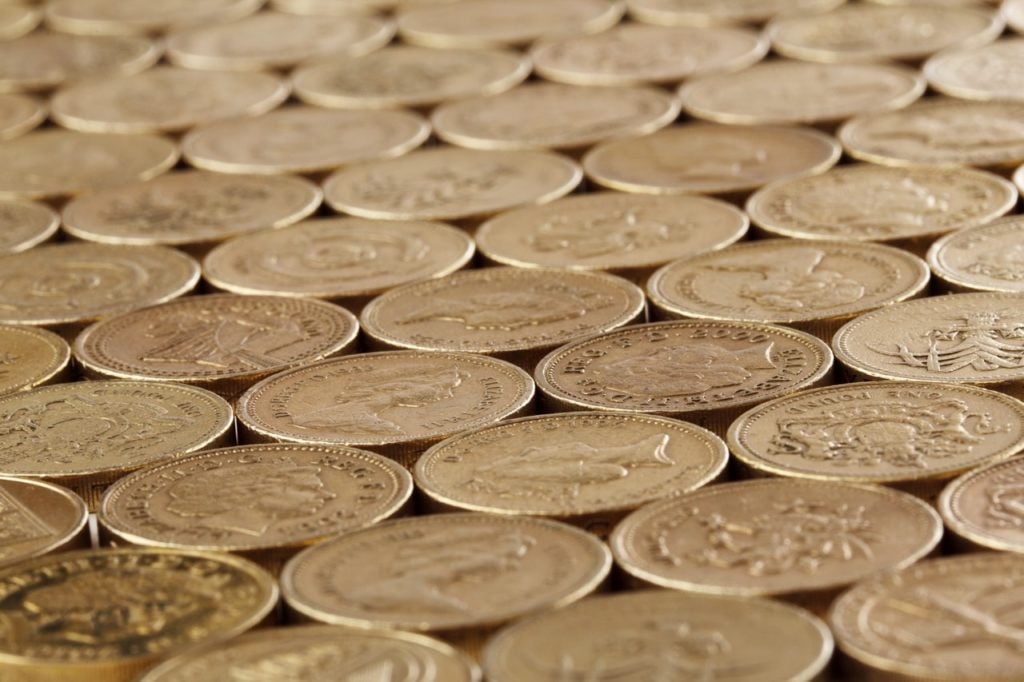 What is a Claim Form?
A claim form is an official document that is issued to the debtor by either the debtor or by a debt collector that the creditor has hired. It's a document that serves to inform you, the debtor, the court action is being considered against you.
The claim form has to be comprehensive and detailed about all of the information regarding your debt.
It has to mention who is taking you to court, for what reason, the amount of debt you owe, details about the payments that you missed and the payment plan that was agreed upon, etc.
If you happen to receive a claim form, I suggest that the best thing for you to do would be to fill it up and return it.
However, if you feel that you are being wrongly targeted by your creditors or the debt collection agencies, then you can contact an independent charity that can advise you on what to do next.
If you are unable to reach a consensus with your creditor, then the next step they will take is a County Court Judgment (CCJ).
What Should I Do if I Receive a County Court Judgment (CCJ)?
If you happen to receive a CCJ regarding your debt to your creditor, it's important that you don't ignore it. Ignoring a CCJ is possibly the worst thing you can do because not only will your debts keep increasing but it can also possibly land you in even more trouble.
The most important thing to do when you receive a CCJ is to be transparent and communicative with your creditor.
Even if you feel you are being treated unfairly, it's essential that you be cordial with your creditor and maintain a dialogue with them so that things don't escalate any more than they already have.
You have three options when you are faced with a CCJ:
Accepting the CCJ
As you can probably imagine, this is by far the least complicated option. If you feel that the debt is valid and you can afford to pay the money, you should definitely accept the CCJ. Make sure to fill in the admission form correctly and then proceed to pay off your debt.
Bear in mind that there are cases where you can opt to pay back the money owed to your creditor in affordable monthly instalments. However, you must note that if you accept the CCJ, your creditor will be in total control.
This means that whether you'll be able to pay back your debt in instalments or not will be up to your creditor.
Suggesting Changes in the Terms of the CCJ
If you are unable to pay your debt to your creditor according to the terms that they have suggested or if you are unable to pay the debt at all, then you can apply to change the terms that have been suggested by your creditor.
If you cannot afford to pay off the debt at all, then you're going to be using the Court Form N244. If you're opting for this option, then you have to be as detailed and descriptive about why you are unable to pay off the debt.
Bear in mind that you will have to produce concrete evidence as to why you cannot pay off the debt. For example, if you don't earn enough to support yourself as well as pay off your debt then you will have to produce proof of your monthly salary as well as your monthly expenditures.
Another example would be that if you cannot pay off a debt due to an illness, then you will have to produce medical documents and records, etc.
If you have money that can go towards paying off your debt to your creditors but you are unable to pay them according to the terms that your creditors have proposed, then you're going to need the Court Form N245.
This is called an Instalment Order and again, you're going to have to provide ample evidence as to why you cannot pay off your debt according to the terms proposed by your creditor.
Rejecting the CCJ
The third option is to reject the CCJ entirely. This is extremely rare as you're going to need a very significant reason as to why the CCJ should be rejected.
One typical reason that comes up a lot is if the creditor has not followed guidelines during the claims process or if they have violated Financial Conduct Authority regulations while attempting to recover their debt from you in the past. Either of these actions would make their case void and thus, the CCJ would be rejected by the court.

Keep in mind that this does not mean that your debt has been written off. Your debt will very much still exist and your creditors can still attempt to contact you to recover their debt or send a debt collector after you.
What's the Best Way to Avoid Being Taken to Court by Debt Collection Agencies?
The very best thing you can do to avoid being taken to court by debt collection agencies is to be as transparent and communicative as possible with them. Let them know that you're doing everything you can to pay off your debt.
If you feel that you are unable to pay off your debts to them, then you can seek the help of an independent charity such as StepChange or Payplan. They will assess your situation and help you set up a payment plan for your creditor. This can be in the form a debt management plan, an IVA or any other plan.
Conclusion
You should always know that being unable to pay a debt is not a criminal offence. There are processes in place that are designed to help you get out of your debt even if you don't possess the money to pay it. All you have to do is communicate with your creditors and seek the right guidance from independent charities. You should never feel pressured to pay anyone even a penny more than you can afford.
Are you struggling with debt?
Affordable repayments
Reduce pressure from people you owe
Stop interest and charges from soaring
Get started